Giải trí
Decoding the fever 'Who can be faithful forever'
Who can stay in love forever? is a composition by Dong Thien Duc, expressed through his voice Dinh Tung Huy. The song's MV was released in November 2021. About the last 3 months, the song suddenly became a fever on a social networking platform, having resonance from being covered by a series of famous vocalists, so the number of views increased rapidly.
MV Who can stay in love forever? attracted more than 43 million views after more than half a year of release. This is a music product that creates the strongest attraction in the first 6 months of 2022 of the Vietnamese music market. Up to now, "cover fever" Who can stay in love forever? has not stopped, and the song coverage is still strong.
The charm of Who can stay in love forever?
The song's composer, Dong Thien Duc, once penned a series of million-view products on the Vietnamese music market. Dong Thien Duc's "intrinsic" partner is a vocal group that mainly works at fairs and provincial stages. Add A Pain Times (HKT) and Replace (Ho Gia Hung) are two successful products of Dong Thien Duc.
With Who can stay in love forever?, Dong Thien Duc still composed according to the old formula. It's the color of Ballad music, the song goes from the verse (segment), to the double chorus and repeats the structure. The number of Ballad songs like this on the market is hard to count. Mixed Who can stay in love forever? belongs to Minh Thuy, so the color of the music has more similarities with the tragic Ballad products, according to other "instant noodles" recipes on the market.
What makes the success of Who can stay in love forever?, in the opinion of many viewers, is in the lyrics composed by Dong Thien Duc. "Dawn, wake up, can I have a morning coffee / Sometimes I want to be alone but I'm afraid of loneliness, afraid of the feeling of emptiness every day / time and confusion", are contagious songs spread strongly on social networks in the past 2 months.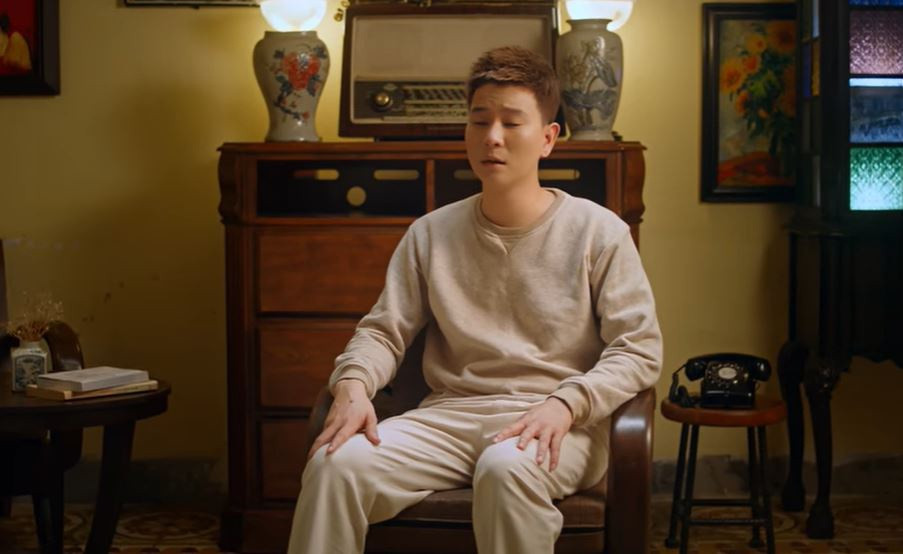 Who can stay in love forever? caused a fever thanks to many songs with contagious elements.
Dong Thien Duc composed songs from his own story. He uses lyrics in music to express sadness, and that emotion somewhat touches the audience in the same situation. Many cover vocals Who can stay in love forever? for the fun in the lyrics.
It's rare for Ballad songs to be covered by so many vocalists. Ho Ngoc Ha, Trung Quan, Quang Ha, Hoai Lam, Noo Phuoc Thinh have "blown sadness" in Who can stay in love forever? in many different ways. Most recently, an academic voice like Tung Duong also covered Who is in love forever.
"I think Who can stay in love forever? now like the national song. The main factor that makes the song successful is the catchy melody that inspires the singer when performing. The lyrics are simple, for example 'Dawn, wake up, can I have a morning coffee'. Young songs often succeed thanks to the lyrics that have a feverish sentence. The message from 'Clue and ambiguous' is the feverish sentence of Who can stay in love forever'"Tung Duong shared with Zing.
"Circulation is ambiguous, sounds fun and immediately remembered. Who can stay in love forever? Overall, it's a song about the closest thing to an ordinary person in everyday life. Young audiences will see the story at the right age in love. Meanwhile, many middle-aged viewers have the opportunity to look back on old memories," Tung Duong analyzed.
Ballad is still attractive
Who can stay in love forever? has met the criteria to be considered a hit of Vietnamese music. In terms of effects, Dinh Tung Huy's song surpassed a series of monumental investment products of Vietnamese music from the beginning of 2022, such as Sowing hexagrams, See love (Hoang Thuy Linh), Don't Break My Heat (Binz and Touliver), Coffee (Min).
In the last 3 years, the Vietnamese music market has changed from Pop, Pop Ballad, Rn'B, Rap/Hip hop to the throne. Pure ballad quality, especially songs on the theme of tragic love, was predicted to be no longer alive before the introduction of modern music colors into the Vietnamese music market. But in fact, the song Ballad still appears regularly, just the number of hits is not much.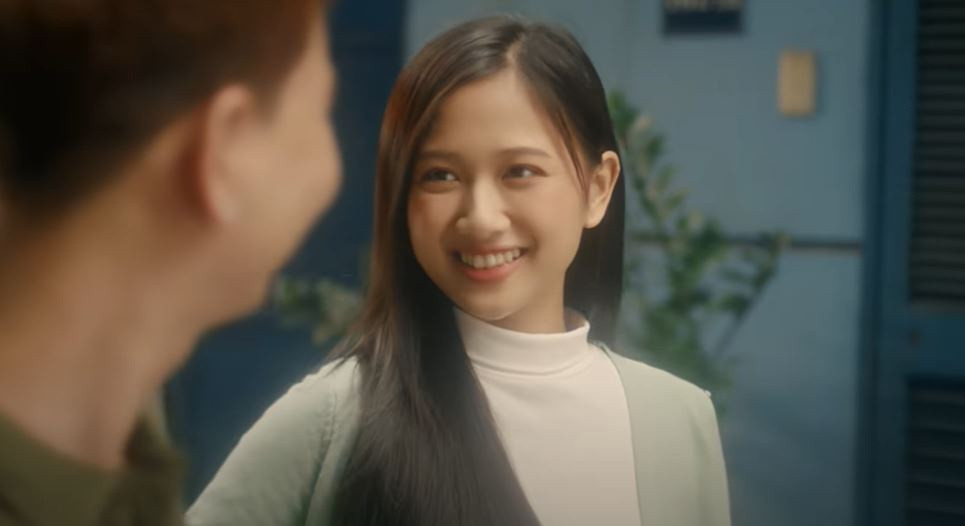 A scene from the MV Who is in love forever.
An artist in the market gives the same perspective Zing about the effects of ballad songs. He expressed his opinion: "For me, the majority of Vietnamese audiences prefer the sadness in music, rather than the vibrant melodies of modern genres. Ballad has always been the main color in Vpop for many years, there was a period of stagnation, but recently there are signs of revival.
"Ballad is an easy genre to make, but it's also very difficult to create a song that is really good, deep, and valuable. The innovation, innovation and impression in Ballad mainly lies in the mix and lyrics. When listening to Ballad, the melody will be deep, so the audience focuses more on the content. A quality Ballad song is often carefully crafted with lyrics", this artist continued.
The success of Who can stay in love forever? prove that Ballad still has land. Before, Is there anyone behind you? by Thieu Bao Tram dominated the top 1 trending music for a few weeks. The most painful is silence Erik's also earned more than 15 million views after 3 months of release.
However, a lot of Ballad songs "died prematurely" because of production in the same way, without lyrical emphasis and the melody lacks breakthrough. MV Get rid of the lover by Ali Hoang Duong failed in terms of effects. Betray yourself It is also a step backwards for the AP Army in terms of the popularity of a product compared to his previous hit series.
Ballad is still the shortest path to success in Vpop, leading to massive product launches and fierce competition. In the midst of a series of failed Ballads, there is only one Who can stay in love forever? emerging is a phenomenon.
(According to Zing)
You are reading the article
Decoding the fever 'Who can be faithful forever'

at
Blogtuan.info
– Source:
vietnamnet.vn
– Read the original article
here