Life Style
Tiêu dùng
Financial experts advise on how much to spend on rent based on your monthly income
How much money to spend on rent, perhaps many young people or single families still do not have the clearest answer. Many people choose a beautiful place to live because they think that after working hard outside, the home is the place they want to spend the most money to invest and find a sense of relaxation. Or there are people who like to choose a cheap rental place to save costs, spend their money on other more important things in life.
Whatever your goals and mindset, it's the right thing to do, a decision on your own to best suit your finances and emotions. However, there are still specific % formulas that financial experts guide people to follow in using money to rent a house.
Because from a personal financial perspective, a house that is more expensive than income is not good, but cheaper, when living in the long term, it will reduce your quality of life, making you more mentally tired and exhausted.
The question posed:
How much should I spend on rent based on my monthly income?
With this question, we contacted Financial Expert Kim Lien who is currently the Founder of Amy Advise – Personal Financial Advisor to come up with a specific formula that is easy for everyone to apply.
According to Ms. Kim Lien, young people or families should only spend 20% to 30% of their income on renting.
This formula is based on the 50/20/30 financial rule. For those who haven't heard of this rule, the "50/20/30 Rule" is mentioned in the book: "All your worth: The ultimate lifetime money plan" in 2005 by Sen. Elizabeth Warren, Massachusetts. introduce.
50/20/30 is the simplest and most understandable financial management rule that anyone can practice to optimize the effective use of money.
The 50/20/30 . Rule will divide your income into 3 main groups, with the rate of 50% – 20% – 30%. Budget groups are divided based on basic, real needs that anyone has in money management problems. So, 50/20/30 makes for a simple money management plan that is easy to understand and implement.
Of which 50% is for necessities, 20% for savings and investments and the remaining 30% is for personal desires and hobbies. Renting will be in the 50% group for essential needs. Specifically, in the group of essential expenditures, housing accounts for half, and the other half is for living expenses.
For example:
*Case 1:
Single people with an income of 20 million/month, renting a house in the range of 4 million – 6 million is moderate, eating and drinking from 5 million to 10 million. The remaining 6 million for non-essential spending including going out, studying, shopping. And the remaining 4 million for long-term investment.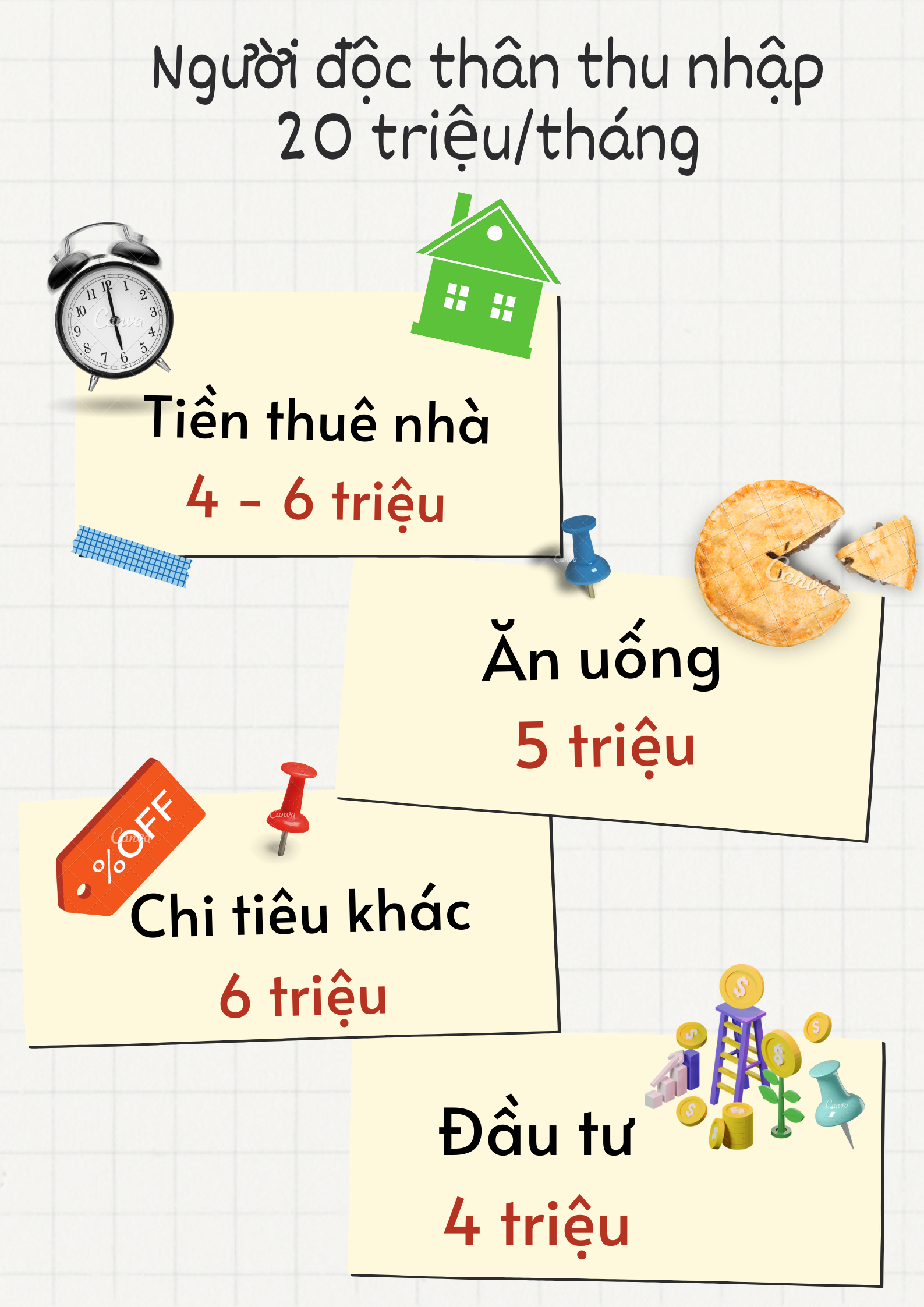 * Case 2:
A family with 2 spouses with an income of 40 million – 50 million/month will spend from 8 million to 12 million for rent. Families with 2 children pay about 10 million to 12 million per month for school fees, and 15 million for food and living expenses. The remaining 7 million – 10 million for personal spending and investment. Thus, ensuring financial goals in the short and long term, while maintaining a stable and comfortable living standard.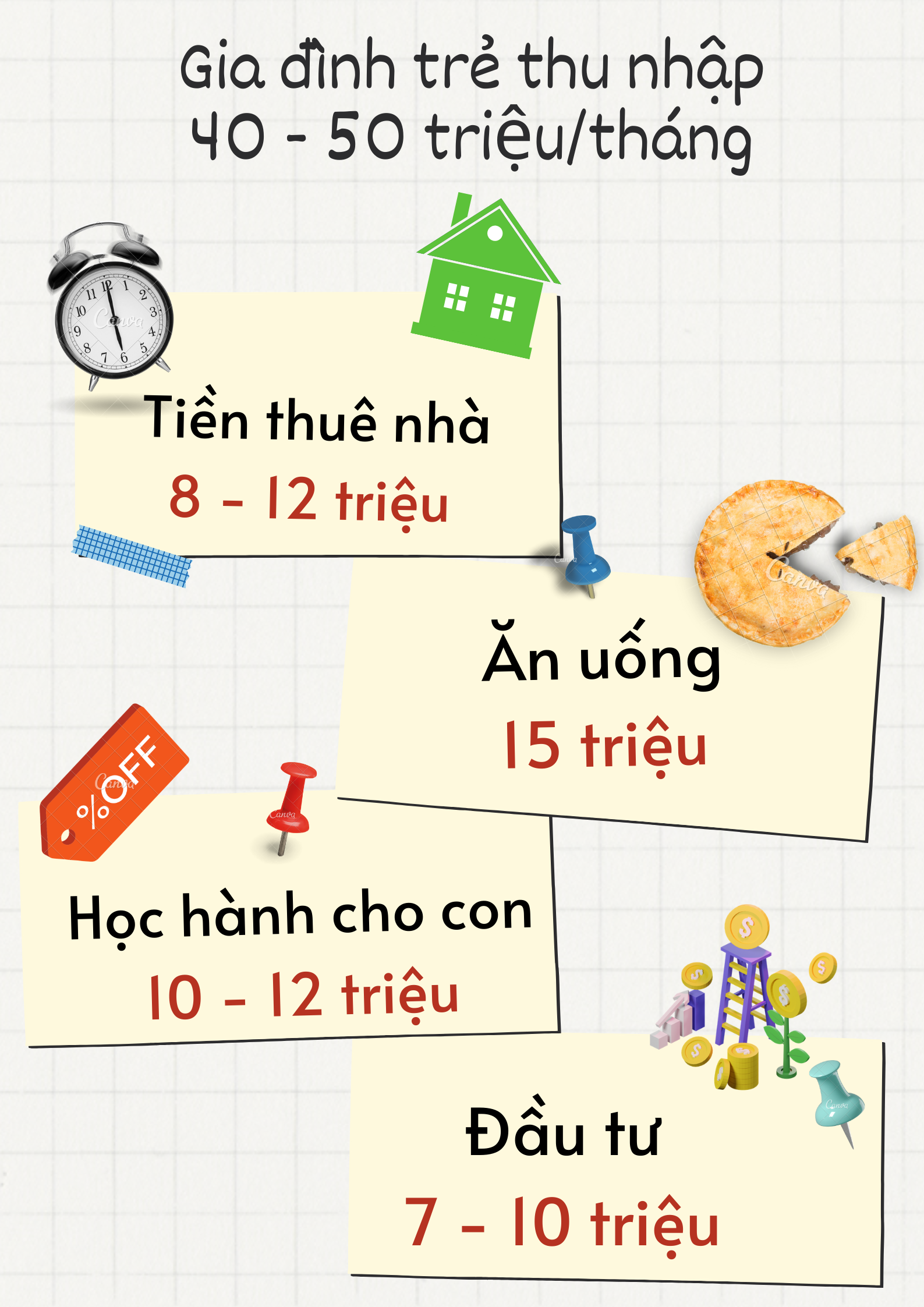 Applying this simple % formula will help people know immediately how much they can spend on rent based on their monthly income. Adjust accordingly to have a comfortable place to live, without affecting personal finances.
https://afamily.vn/chuyen-gia-tai-chinh-tu-van-muc-tien-ban-nen-chi-cho-thue-nha-dua-tren-thu-nhap-hang-thang-20220520111258178. chn
You are reading the article
Financial experts advise on how much to spend on rent based on your monthly income

at
Blogtuan.info
– Source:
Afamily.vn
– Read the original article
here