Giới trẻ
Gen Z couple has been in love for 9 years, from poverty to temptation, they all overcame it
I don't dare to buy gifts for my girlfriend because my salary is only 1.5 million/month
Loving each other since the 10th grade, Duy Anh and Thanh Tuyen have been together for 9 years. From the "chicken love" of innocent schoolboys, the young couple grew up together through their student years.
After graduating from grade 12, Duy Anh went to university in Ho Chi Minh City; However, due to a family incident, he moved to a college in Rach Gia, the same school that Thanh Tuyen was studying at that time. Since then, the couple started living together for 3 years in college and this is also the most difficult and challenging time in their love.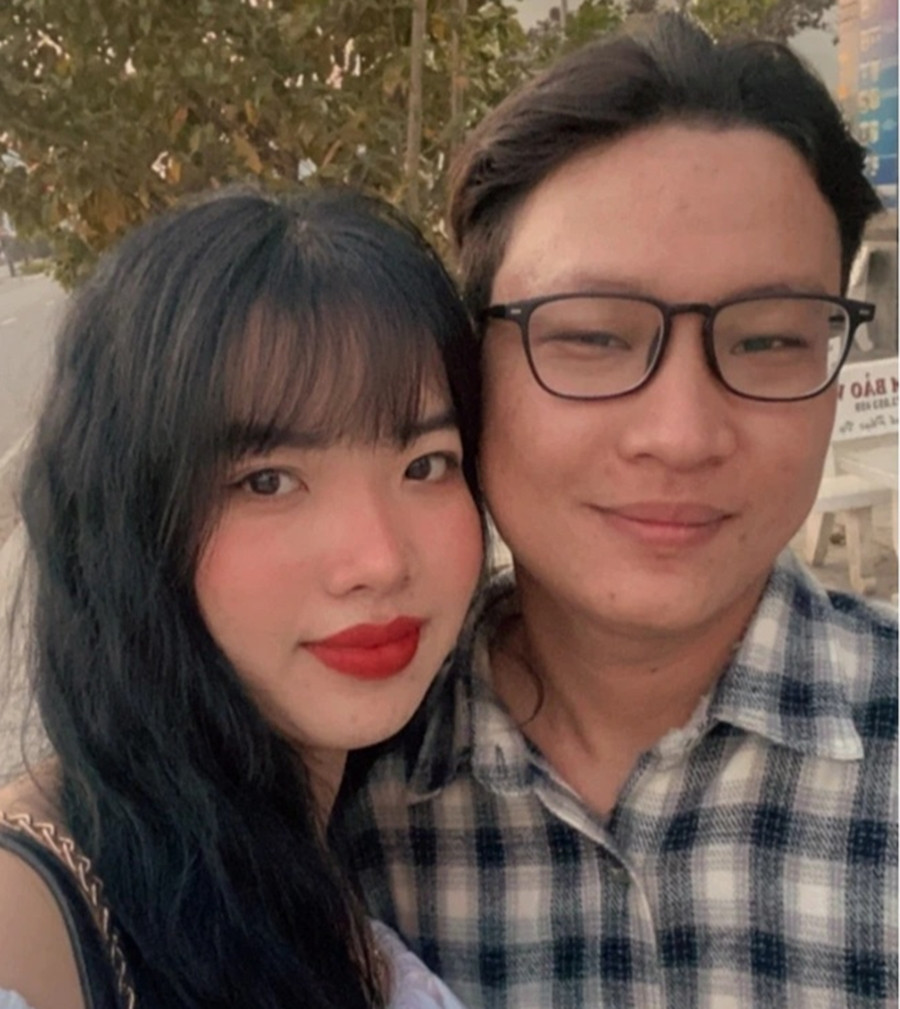 "Three years of living together as a student is the hardest and most miserable three years of our life. Because both sides of our families can't afford it, we both go to school and work, each month's salary is equal to ours. The child is only about 1.5 million VND and there are still months when the family does not send an extra amount, the economy will be even tighter.
Before that, even though we were not well off at home, we only had to take care of our studies. However, when in Rach Gia, in addition to studying, we had to earn money to take care of ourselves, economic pressure became a heavy burden on our shoulders and love. Our relationship is still good, but there are often quarrels stemming from lack of money.
Because of poverty, many of our meals consisted of only noodles, eggs and tears, looked at each other with tears, and then choked again. After school, the two of them just came home to shower, didn't have time to eat and drink, and then went to work, and one day I went to work until 2:00 a.m. to 6:00 a.m. to go to school," Duy Anh shared.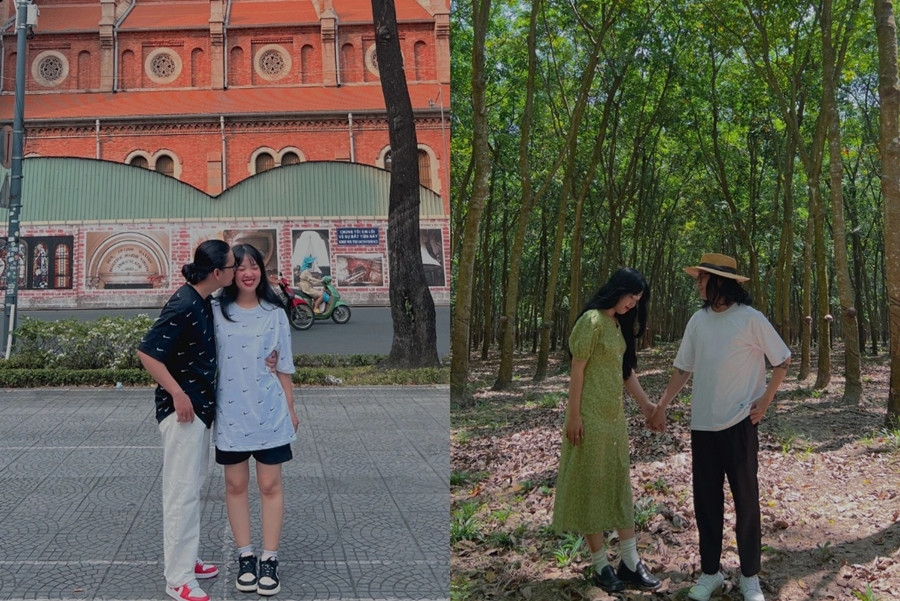 Love was heavily suppressed by economic pressure, many times Duy Anh felt helpless and wanted to break up because he could not take care of his girlfriend, but Thanh Tuyen herself persevered in cultivating to continue walking together.
"I don't feel bored with our love, but as a son, I feel very helpless when I can't take care of my lover. At that time, every holiday or anniversary, I want to give my lover a small gift of 200-300 thousand I don't even dare because my monthly salary is only 1.5 million dong and my family doesn't give me extra money; if I buy gifts, the next days of the month won't have enough money to eat.
Therefore, many times I feel discouraged, thinking that I would rather suffer alone than that will make my lover suffer and have no future. I said goodbye many times but she refused and always tried to nurture our love. Fortunately, up to now, both of them have a more stable life and I have been able to make up for her missing gifts before," Duy Anh confided.
Let's overcome challenges and temptations together
After 3 years of hardship and hardship together, it seemed that there would be no more challenges for the couple, but after Thanh Tuyen graduated first and returned to his hometown, Duy Anh lived alone in Rach Gia, he "fallen in love" again. "Another girl.
"At that time, I graduated from school a year earlier than my lover, so I went back to my hometown to work first and he stayed for another year. However, after I returned to my hometown, he "fell in love" with a classmate and two people. He gave me the green light. He didn't text me much anymore and every time I texted, he said he was busy with part-time work. I knew about it when I accidentally read the two messages when I lent him my computer. The text messages did not show much affection, but enough to let me know that he had a vibration.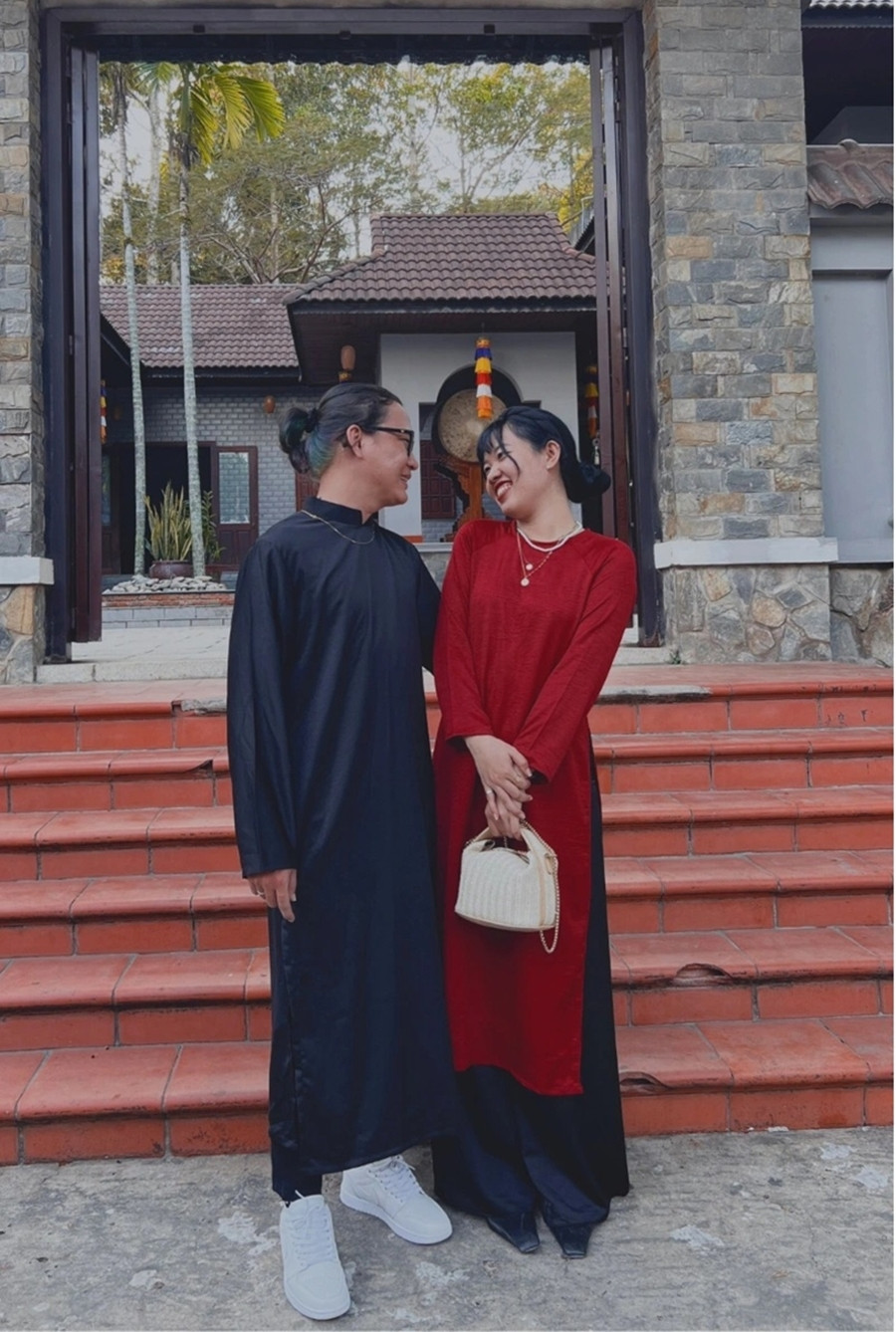 Then we argued and broke up. I thought that this love would stop there because actually I felt extremely disappointed and disappointed when he changed after a long time, we went together to overcome all difficulties. But a month after breaking up, he went back to his hometown and apologized and convinced himself to come back," Thanh Tuyen confided.
Sharing more about this story, Duy Anh said: "After 3 years of living together, I've gotten used to having my lover by my side, so when she comes back, I feel empty. Classroom and workplace. I have a lot of girls, so when they do something for me more than my lover did before, I will be temporarily shaken.
In a month we broke up and did not contact each other, I thought a lot. Lying alone in the motel room, I asked myself why did this love end so sad? She has endured so much suffering with me, but I am really to blame. I regretted it and decided to go back to my hometown to convince Tuyen to forgive me."
Besides the challenges, Thanh Tuyen's patience and patience in this love is an extremely important factor for the couple to come to a happy ending. Daughter at the age of 19, Tuyen accepts to work hard with the person she loves, becoming a great source of motivation for the other party.
"In the 3 years of living together in Rach Gia many times he said goodbye, but I disagreed because I knew that was the time when he needed me the most, needed encouragement and great motivation to keep trying.
If I leave him at the most miserable time, I will be extremely tormented in my heart and my conscience will not accept it. Although I cannot share with him much materially, I am always ready to compensate him mentally. I have waited for him to strive for 3 years and now I think it was worth the wait," Tuyen confided.
Currently, the two young people feel that this is the most uplifting and happiest time during their 9 years of love because they are no longer burdened by economic pressure and increasingly understand each other. The couple got married and plan to get married next year.
According to Dan Tri
You are reading the article
Gen Z couple has been in love for 9 years, from poverty to temptation, they all overcame it

at
Blogtuan.info
– Source:
vietnamnet.vn
– Read the original article
here