Giáo dục
Life Style
I transferred from a public primary school to an international school, after 2 years of "falling back" CHANGE
On the Zhihu forum, there is a topic that attracts attention and debate: How do you feel about sending your child to an international school? An account named Yuemu Ivy shared her experience after 2 years of transferring her son from a public school to an international school. This mother also details the process of choosing a school for her child: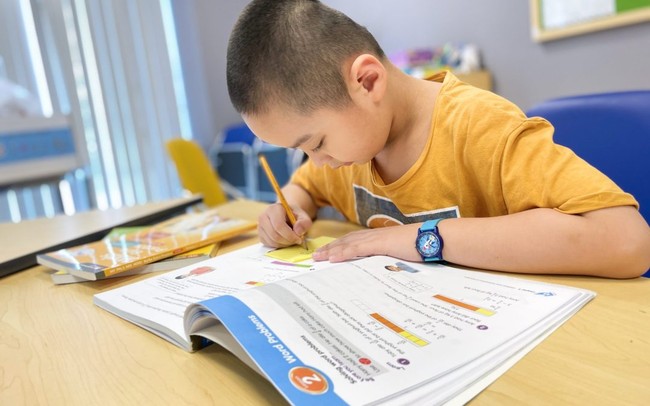 My son is in fifth grade this year. A year ago, I transferred him from an ordinary public primary school in China to an international school.
Let's talk about family situation first: We are in Shenzhen, my husband returned to China to settle down after finishing his master's degree in Canada, I worked at a foreign company, but then it was too hard work. So my husband resigned. We started to practice business. The work is really hard and has only improved in the last few years. Although we are both very busy, we both attach great importance to the education of our children.
After he finished school at 3:30, we initially sent him to gifted classes. But every day, the school side has different requirements for parents such as checking children's homework daily, helping children complete manual assignments etc. Every day in WeChat group, all kinds of assignments At home, all are assigned to parents to tutor, which in my opinion does not help the child's self-efficacy. If you take interest classes, you won't have time to do homework. I'm also quite passive, only learning every day.
After three years, the couple finally made a decision – to send their child to an International School.
Although the decision has been made, how to choose a school becomes the most difficult problem. In this city alone, there are no less than ten international or bilingual schools. We have also personally inspected several international schools in Shenzhen, Hong Kong and Southeast Asia.
1. Choose one of the best international schools in the country to attend. (We initially screened three or four local schools to make our final selection.)
2. Go to an international school in Hong Kong. (Two alternatives were also initially screened.)
3. Go to an international school in Singapore or Malaysia. (Education levels are generally higher there, and grandparents can send their grandchildren to school.)
These three options have their own advantages and disadvantages, before making a decision, we have compared each one from many aspects.
1. Safety: I prioritize safety over teaching quality, etc. In addition, I also think that if the school is about safety and good boarding culture, the quality of teaching is not too bad.
2. Quality of teaching and degree of internationalization: The reason I want to send my child to an international school is that I want my child to receive an authentic Western education and be exposed to a multilingual environment. In this regard, the local schools are certainly very difficult to meet, not to mention the qualifications and competence of the teachers, the living environment cannot allow children to truly have an international vision.
3. Admission policy: After all, if you send your child to an international school, later when he goes to university, he will definitely go to a famous foreign school. Currently, the competition to apply to good foreign universities in China is becoming more and more fierce. In this regard, I prefer the international schools in Singapore and Malaysia.
4. Tuition fees: In terms of tuition fees, some local schools cost more than 300,000 yuan so there isn't much of a price advantage. If you go to Hong Kong or Singapore, the rent and tuition fees are very expensive. Finally, we focus on Malaysia, specifically St. Mary's Forest City. The teachers at the school have more than ten years of experience in the field of international education and 90% of the teachers are from the United States. All graduates can earn an American High School Diploma.
Malaysia has invested a lot of resources in education and medical care to improve it, the people here are very polite, warm and simple. And it only takes about 4 hours to fly from Shenzhen to Malaysia, round-trip airfare and travel expenses for the times we visit, including the rent, are very cheap. (I rented a beautifully decorated two-bedroom ocean view room for my children and grandparents near the school for only 3,000 yuan).
We also personally went to Malaysia to check the campus environment as well as other conditions. The school has only been operating for a few years abroad, the teacher-student ratio is very low!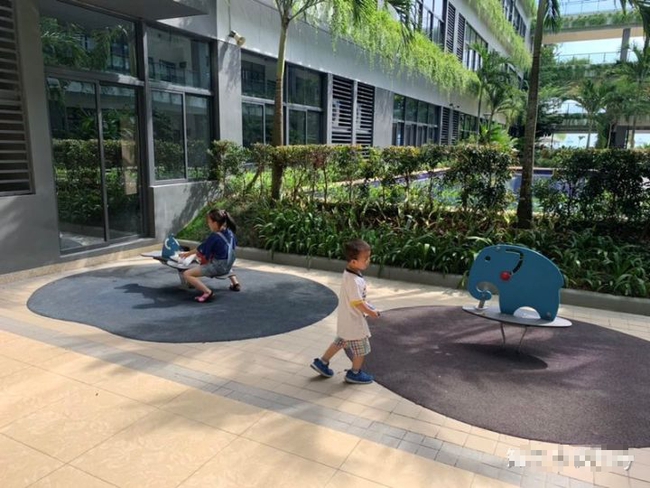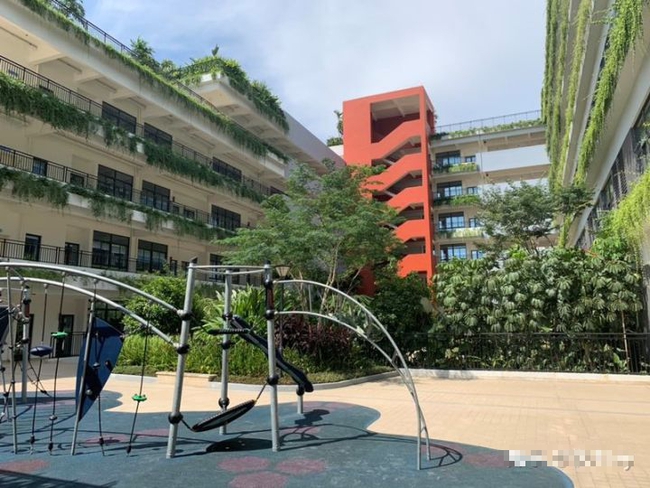 One thing I love about this school is their WeCreat Innovation Center. St. Mary's Forest City International School of Guardian attaches great importance to the development of children's creativity. This is exactly the American approach to education that my wife and I like best – focusing on nurturing children's imaginations, creativity, innovation, and deep understanding. Learning is the process that leads students to observe, explore, think, argue, experience, and perceive.
Let me share the changes I have seen in my child over the past two years:
About ability and study habits, it seems that international schools don't have as much homework as domestic ones, don't need to memorize texts and check spelling. But in fact, homework left by teachers forces children to independently search for materials, read, think and write after school and parents are not allowed to help at all, they will be independent. group, go to the library and search the Internet together, and then go to class to make a presentation. (Foreign countries pay special attention to cultivating children's speaking ability).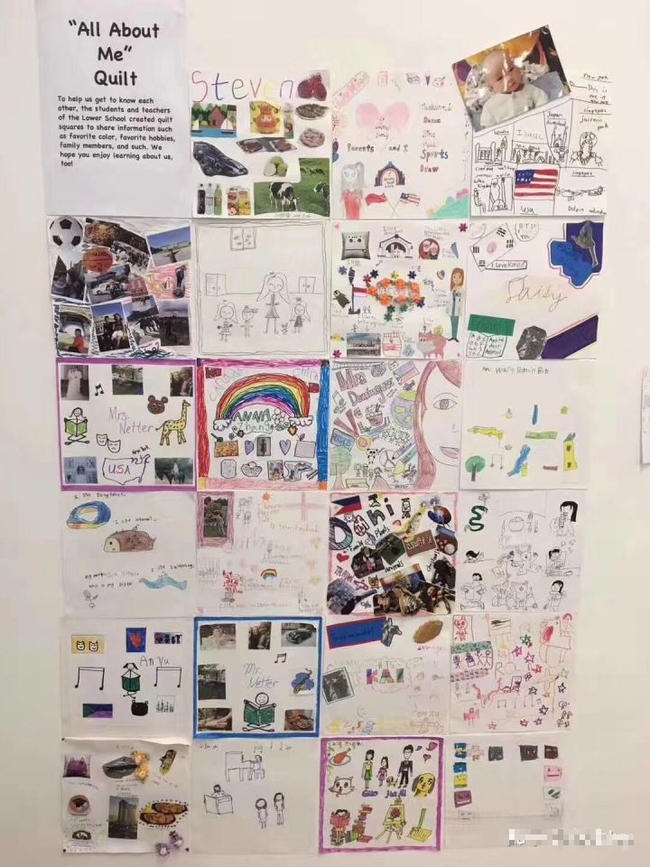 Children spend no less time solving a problem than in domestic school, but in this process, children's interest in learning and independent self-study ability have been promoted and stimulated. Do not force your child to do homework, but every day he reports to us what group work he completed today, if there is a conflict with a friend I will ask him how he solved the problem in the end. This certainly also cultivates children's ability to communicate and collaborate more than being a nerd kid.
The school also attaches great importance to children's "time after 3:30".. In addition to academics, the school also has many career interest clubs, professional sports clubs, etc. After school at 3:30, children can choose to develop according to their own interests. My son loves basketball. In the past, I paid to send my kids to basketball school, but because there was only one practice session a week and not many friends, progress was slow. But at St. Mary's school, the primary team has a very professional coach, the son has to train every day after school for 2 hours. In addition, I also sign up for drama classes and report on performances at the end of each semester. We went to see our son's performance and really didn't expect him to have this talent.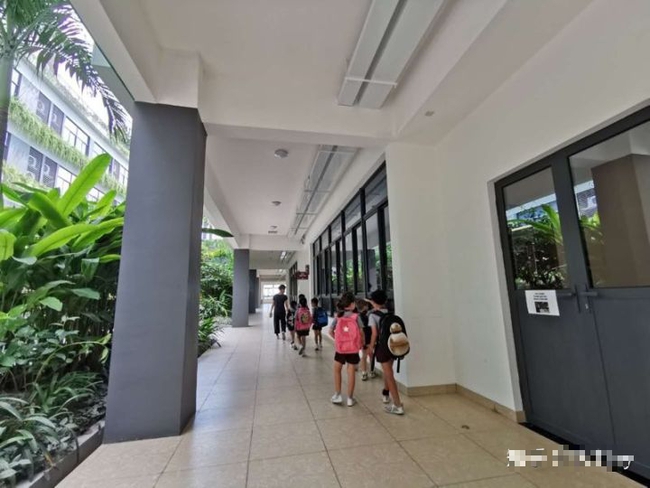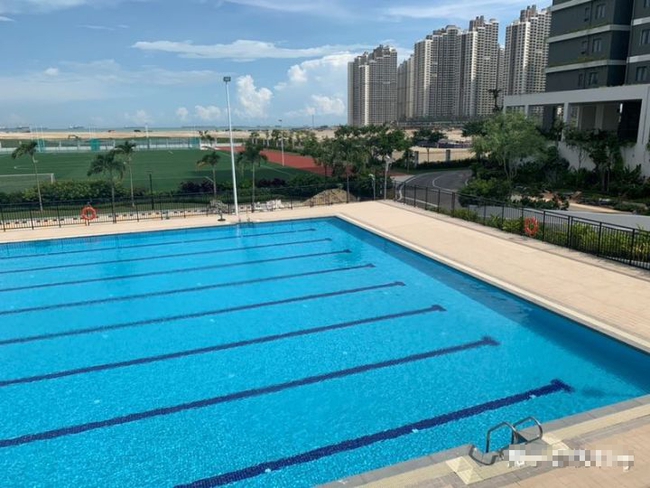 All in all, I have seen with my own eyes how much my son has changed in the two years since he attended an international school, mainly in:
1. Personality becomes cheerful and confident, polite and sociable. The perspective and perspective of the problem is wider than that of children of the same age.
2. Academically, the level of English is of course not necessary, the important thing is to stimulate interest in learning, now he has made it clear to me that after studying a lot of material on several topics teacher, my son is interested in Space Physics. The child is also working on an artificial intelligence robot project with his friends.
3. The body became stronger, probably because of playing sports a lot and the sea breeze in Southeast Asia, the stature also jumped up quickly.
I find the money we spend is completely worth it, as long as the child develops self-confidence, learning is fun, it is not wasted. Unless I can't, I don't try to send my children to study internationally. As long as the economy and conditions allow, I really don't feel sorry. The purpose is for children to enjoy the best, and how much children develop depends on their child's ability.
Under the post, Many people expressed their admiration for this parent in his determination to change the learning environment for his child. However, there are also controversial opinions about sending children to school far from home too early, away from parents at a young age. At the same time, some netizens believe that, in fact, there is no shortage of ordinary public students but still achieve excellent academic results, speak standard English, and have very good life skills, wherever they are. I also adapt and excel.
The education in the family when the child is young and the self-education, the will to discipline, the vision, and the dream of oneself will determine the success of each person, not the expensive or cheap tuition. Parents should be smart investors based on the family's finances, the ability of each child and the family's long-term plan.
https://afamily.vn/con-chuyen-tu-truong-tieu-hoc-cong-lap-sang-truong-quoc-te-sau-2-nam-thay-doi-nga-ngua-ba-me- rut-ra-loat-jer-king-huu-ich-20220526200450617.chn
You are reading the article
I transferred from a public primary school to an international school, after 2 years of "falling back" CHANGE

at
Blogtuan.info
– Source:
Afamily.vn
– Read the original article
here