Business
Land "storks" play tricks, land prices dance in the planning area of ​​the Red River

When the land fever in the province and countryside has temporarily cooled down, recently, investors have been buzzing about the information of the Red River urban planning. Accordingly, taking advantage of this opportunity, land "triggers" and real estate speculation constantly launch tricks to blow prices, even land without a red book is also in the sights.
Recently, many related areas have had a sudden increase in investor interest, typically in areas such as Dong Anh, Long Bien, Gia Lam,… Notably, in these areas, the price level also increased significantly, just in the past week, many plots of land have increased by 20-30%.
According to a survey, in the Long Bien area, the plots of land located in the alley 4m wide have increased in price to 45-60 million VND/m2, while about a year ago it fluctuated only 25-35 million VND/m2. As for the land located in the lane where motorbikes run, the price is from 35-40 million VND/m2.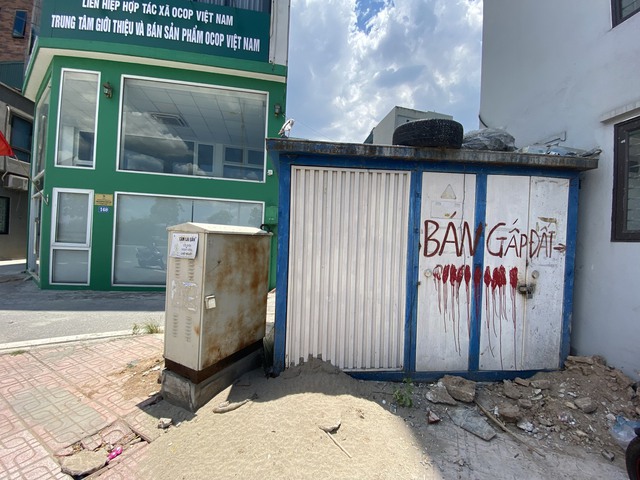 Mr. Tung, a real estate broker in Long Bien, said that by the end of 2020, the plots of land located on the 3-meter alley in Cu Khoi would only cost about 20 million VND/m2. By the time there is information in June 2021, the Red River planning project will be approved, it will increase to 30-35 million VND, now the price has increased to 45-50 million VND/m2. The price of land on the street has now reached 120 million VND/m2, the plots of land located in the alley 5m are currently being traded for 70 million VND/m2. Even land without a red book is being sold for about 25-30 million VND/m2.
"About two weeks ago, the land price increased by 10-15. Many buyers from the beginning of 2022 to now have also made profits, some have successfully booked profits. The financial range of 4-5 billion can only be bought at the alley. And if the risk is to buy land without a book, the area will be more. Buying now may be profitable next week because there are a lot of people asking to buy, "said Tung.
For example, a 72m2 piece of land in Thach Cau area, located in the lane where cars pass by, is being offered for sale at the price of 52 million VND/m2, before the approval of the Red River planning project is only about 38 million VND/m2. m2. According to the seller, if the goodwill will bear all the cost of the procedure to transfer the land name, but the price has been hard not reduced.
Mr. Phuong, a resident of Thong Nhat Lane, shared that, since the information on the planning of the Red River was released, every few days, someone would come across this area to ask to buy land. "My family has a vacant piece of land, more than 100m2 wide in an alley of nearly 4m, valued at 35 million VND/m2 at the end of last year. Recently, many people have asked to buy and pay me 50 million dong/m2, but I have no need to sell, so let it be," Phuong said.

In addition to the hot spot Long Bien, the Dong Anh area is also experiencing a hot price increase. In some areas such as Vong La, Hai Boi, Xuan Canh, the selling price is also at the threshold of 40-55 million VND/m2, an increase of about 20-30% compared to last year's fever.
Anh Su, a real estate broker in Dong Anh, said that in early 2021, the land fever has pushed the price of areas related to the Red River planning to increase by 30-40%, this time continue to increase by 20-30%. .
"The people who come here to ask to buy land are in the center of Hanoi. They have no real need for housing, but only buy investment. Land prices in those areas increased rapidly, now it's too late to buy there. Land in some areas along the Red River is now also owned by investors, and people still have land to spare. I have a few plots of land near the Vinhomes Co Loa area, the potential for stable price increases," said this broker.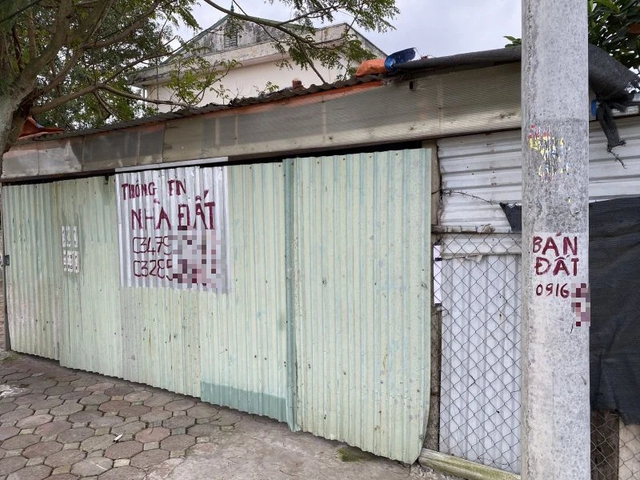 When asked about the price of land plots in Dong Anh, Mr. Su said that the price of residential land located in the alley is about 2.5m wide, ranging from 30-40 million VND/m2. The plots of land located on the road surface are about 4m wide, cars can move in, ranging from 55 – 65 million VND/m2. In particular, the plots of land located on the main road, the price has ranged from 100 – 130 million VND/m2, depending on the location, on par with the beautiful locations in the center of Hanoi.
In Gia Lam, areas such as Kim Lan, Van Duc, … have experienced many consecutive waves of land fever. Currently, the price of land according to some "storks" of land for sale is also at 40 – 50 million VND/m2 for land located in alleys 2 – 3m. This price has increased from 20-25% compared to the beginning of the year.
Mr. Van, a resident of the area said: "Recently, many people come back to ask for land. Seeing the broker here keep saying the price is 40 – 50 million VND/m2, but I can't see it for sale forever. In my opinion, the price in this area is only 25-30 million VND/m2 and there are buyers, what can people here buy at such a high price?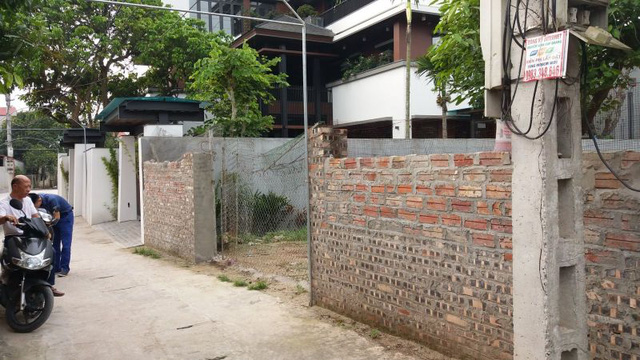 According to Mr. Nguyen Van Tai, a long-time investor in Hanoi, for many years, every time there is new information about the urban planning along the Red River, land prices in related areas increase dramatically.
"When properly planned, land prices will certainly increase with infrastructure. However, for many years now, the roads have remained unchanged but prices have increased unreasonably. Infrastructure has not kept up with rising land prices. The planning information is still on paper, it takes a long time to implement. In my opinion, it's just a trick of the "stork" of land and speculation for profit", Mr. Tai said.
This investor said that the high land price makes it difficult to call for investment and site clearance. Accordingly, the implementation will take a long time, the people who invest in this area will also be greatly affected.
Sharing the same view, Mr. Nguyen Van Dinh, Chairman of the Vietnam Real Estate Brokers Association warned, investors need to be alert to information about planning and virtual fever. If you "run" to follow, you will risk being "submerged" in the "virtual fever" and disappointed when land prices return to the old level.
According to Mr. Dinh, if the planning is implemented on schedule, the real estate market as well as people's lives in this area will be stable and have many development opportunities and advantages. However, if the implementation is slow, "surfing" investors also need to calculate the problem of avoiding risks.
https://cafef.vn/co-dat-tung-chieu-tro-gia-dat-nhay-mua-tai-khu-vuc-quy-hoach-song-hong-20220529173244258.chn
You are reading the article
Land "storks" play tricks, land prices dance in the planning area of ​​the Red River

at
Blogtuan.info
– Source:
cafebiz.vn
– Read the original article
here