Giải trí
Notes when taking the private exam
Universities are organizing admissions and entrance exams by their own methods. For top universities, separate exams play an important role in admissions.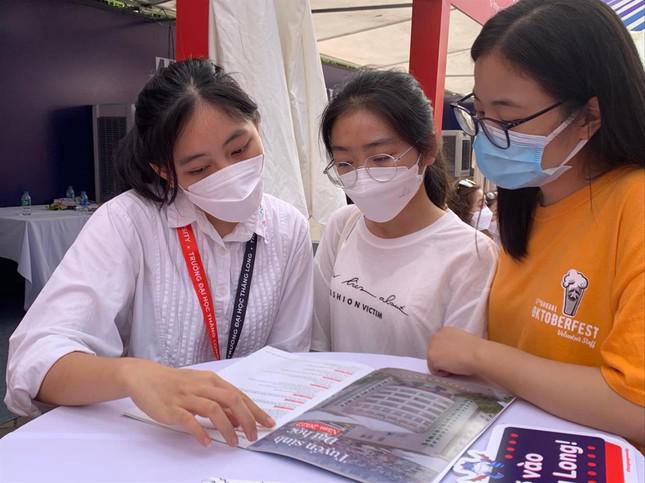 This year's thinking exam was held by Hanoi University of Science and Technology on July 15 in Hanoi (Hanoi University of Science and Technology and neighboring schools), Hai Phong (Vietnam Maritime University), and Nghe An Province. An (Vinh University), Tuyen Quang (Tan Trao University) and Da Nang (Da Nang University of Technology). Currently, there are 20 universities that will use the results of this test to apply for admission in the 2022 school year. From May 25, Hanoi University of Science and Technology opens the registration portal for a thinking assessment exam for candidates, until 5:00 p.m. June 15th. This year, the exam is expanded in size, scope and number of schools using the results for admission compared to previous years. The questions on the test are highly categorical with a wide score spectrum. With this method, outstanding majors will easily select excellent students.
The admission criteria of Hanoi University of Science and Technology based on the thinking assessment exam increased sharply, accounting for 50-60% of the total 7,990 criteria. In particular, some "hot" majors of Hanoi University of Science and Technology this year will not set targets for the method of reviewing high school graduation exam results. There are currently 3 separate exams in Vietnam whose results are widely applied in university admissions. It is the competency assessment exam of Hanoi National University, Vietnam National University Ho Chi Minh City and the thinking test of Hanoi University of Science and Technology. Competence assessment exam of two national universities is held in 2 phases or more. Particularly, the thinking assessment exam of Hanoi University of Science and Technology can only be held once after the candidate completes the high school graduation exam.
Take the multiple-choice test and take the essay exam on the computer at the same time
The specialized competency assessment exam of Ho Chi Minh City University of Education will take place from June 1-3.
According to Master Nguyen Ngoc Trung, Vice President of Ho Chi Minh City University of Education, the exam was organized for the first time and attracted nearly 1,900 candidates to participate in 6 exams. Each candidate is allowed to register for more than one subject. Math will be tested continuously in 3 sessions (morning 1/6, afternoon 1/6 and morning 2/6) with 666 candidates. At the same time, Physics has 217 candidates, Chemistry has 252 candidates and Biology has 64 candidates. Literature exam will take place on the afternoon of June 2 with 325 candidates, and the English subject will take place on the morning of June 3 with 565 candidates.
Hanoi National University has organized a number of exams to assess the capacity. Candidates' results are not as high as expected. Therefore, the National Economics University had to lower the floor score for the method of evaluating the results of the competency assessment exam organized by the National University, Hanoi from 120 points to 85 points.
Candidates take this test on a computer. In which, the tests to assess the ability of Mathematics, Physics, Chemistry and Biology have a duration of 90 minutes. The test consists of 50 questions, of which 35 are 4-choice multiple-choice questions and 15 short-answer questions. In the English proficiency test, candidates do 180 minutes, including 4 parts, corresponding to 4 skills: listening, speaking, reading and writing. The test uses the form of assessing English ability from level 3 to 5 according to the 6-level reference frame for Vietnam. The materials in the test are taken from different fields.
Although the English language proficiency test takes place in 90 minutes (including 20 multiple-choice questions with 4 options), it has the content of testing a social argumentative essay with about 600 words. The topic of social discourse will be published in an open direction.
Mr. Trung noted, candidates taking the exam on computers need to follow the exam instructions of the school. Particularly for Literature subject, in addition to preparing content, candidates need to prepare good writing skills because they will have to take the test by entering text (typing) by computer.
According to Mr. Trung, candidates access the system with personal accounts, check personal information from the exam paper. If you still have not received the exam notice or there are errors, please contact the school to supplement and adjust. With the exam paper completely correct, candidates need to print it and bring it with them when taking the exam. At the same time, candidates bring ID card or CCCD.
You are reading the article
Notes when taking the private exam

at
Blogtuan.info
– Source:
24h.com.vn
– Read the original article
here