Thị trường
Recurrence of blockchain real estate investment: Super profit or a "chicken trick"?
Despite being a popular investment trend in the world, in Vietnam, the form of real estate investment based on Blockchain technology has not yet had a legal corridor to avoid risks for investors.
Recently, on forums and groups, many advertisements for real estate investment by Blockchain technology of Bank Land Group JSC have received many reactions from the public.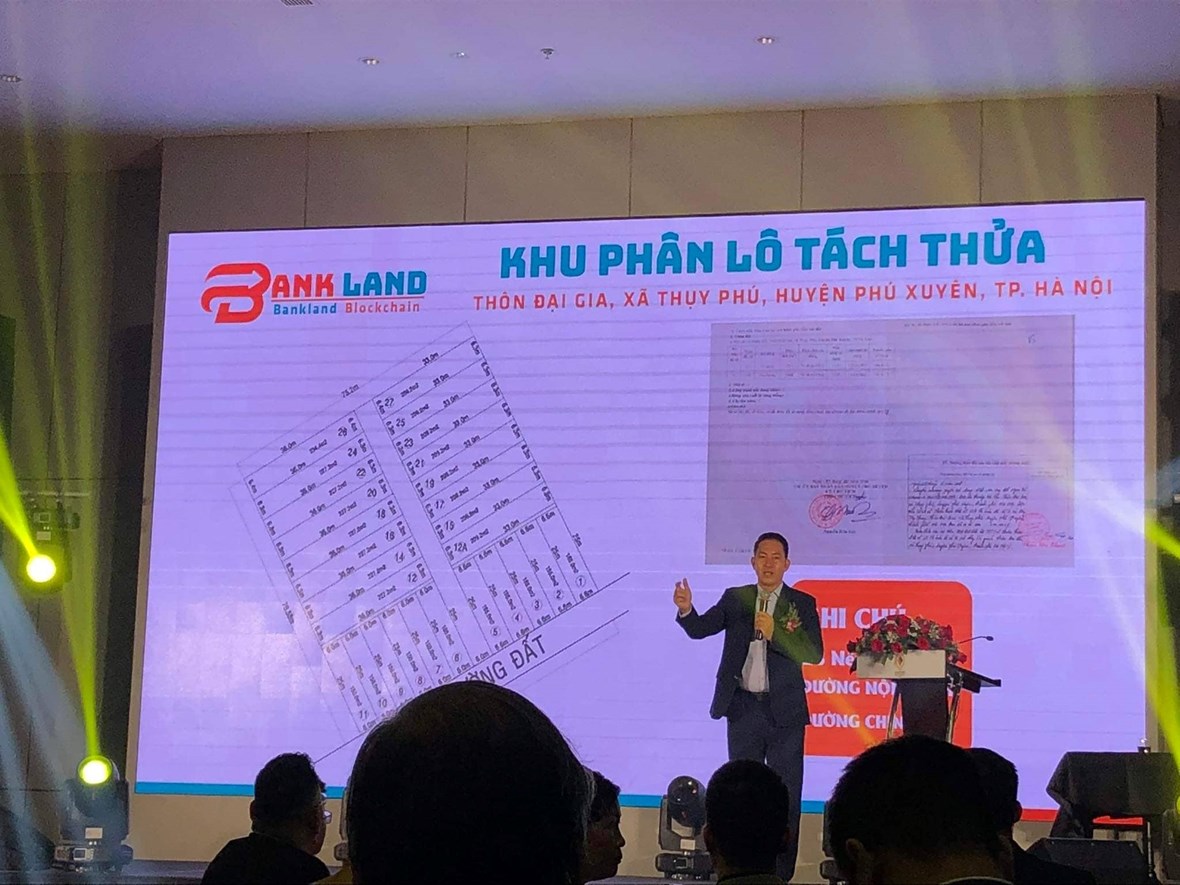 Bank Land invites investors to cooperate in business investment and share profits from real estate projects
This business is promoted through a series of websites such as Banklandgroup.co, bankland.info, bankland.co and bankland.net.
Super profitable investment?
Recognizing information through these pages, Bank Land was introduced, established in December 2021, with a charter capital of 99 billion VND. The legal representative – Chairman of the Board of Directors is Mr. Quan Van Duong (1984) from Thai Binh.
This business also claims to be a multi-industry corporation with business fields such as real estate, tourism, construction and interior design consultancy, technology products, even event organization, import and export, foreign currency and international finance, digital transformation for businesses.
Notably, Bank Land, which introduced itself, now has 925 full-time employees, more than 3,000 collaborators, and sets the goal to become the largest real estate retail group in Vietnam, investing in real estate projects. international, branding 10 billion USD.
Not only that, Bank Land also invites investors to cooperate in business investment and distribute profits from day to month and year. Accordingly, the lowest daily profit is 0.07%, year-on-year is 25.2% and the highest is 62.05%/year with 6-year investment package.
To invest, investors need to access the website bankland.net to register for a trading account with just a few simple steps. Then you can top up this account via the banking system or deposit in USDT.BEP20 to the wallet address provided by Bank Land.
The investment will be divided into packages with par value from 10 million VND – 100 billion VND and terms of 6 months, 12 months – 72 months.
Despite offering an unbelievable level of profit, the business process to make a profit, the ongoing projects of this business have not been disclosed.
Real estate blockchain or multi-level fundraising?
In fact, despite the complicated developments of the COVID-19 epidemic worldwide, besides the global warming of housing price fever, the trend of buying, selling and investing in virtual real estate on digital platforms The digital virtual universe (metaverse) applying blockchain technology is also heating up day by day.
Digital real estate is understood as real estate assets whose location, size, and space are determined in a certain virtual reality platform where people can see and interact when participating. impersonate the characters on these platforms through supporting tools such as virtual reality (VR) glasses.
As more and more people participate in the aforementioned virtual reality platforms, virtual properties in locations frequented by people will also be identified as "prime" properties and valued. high. Users buy and sell those virtual real estate through NFTs (Non-Fungible Tokens) – a form of cryptocurrency.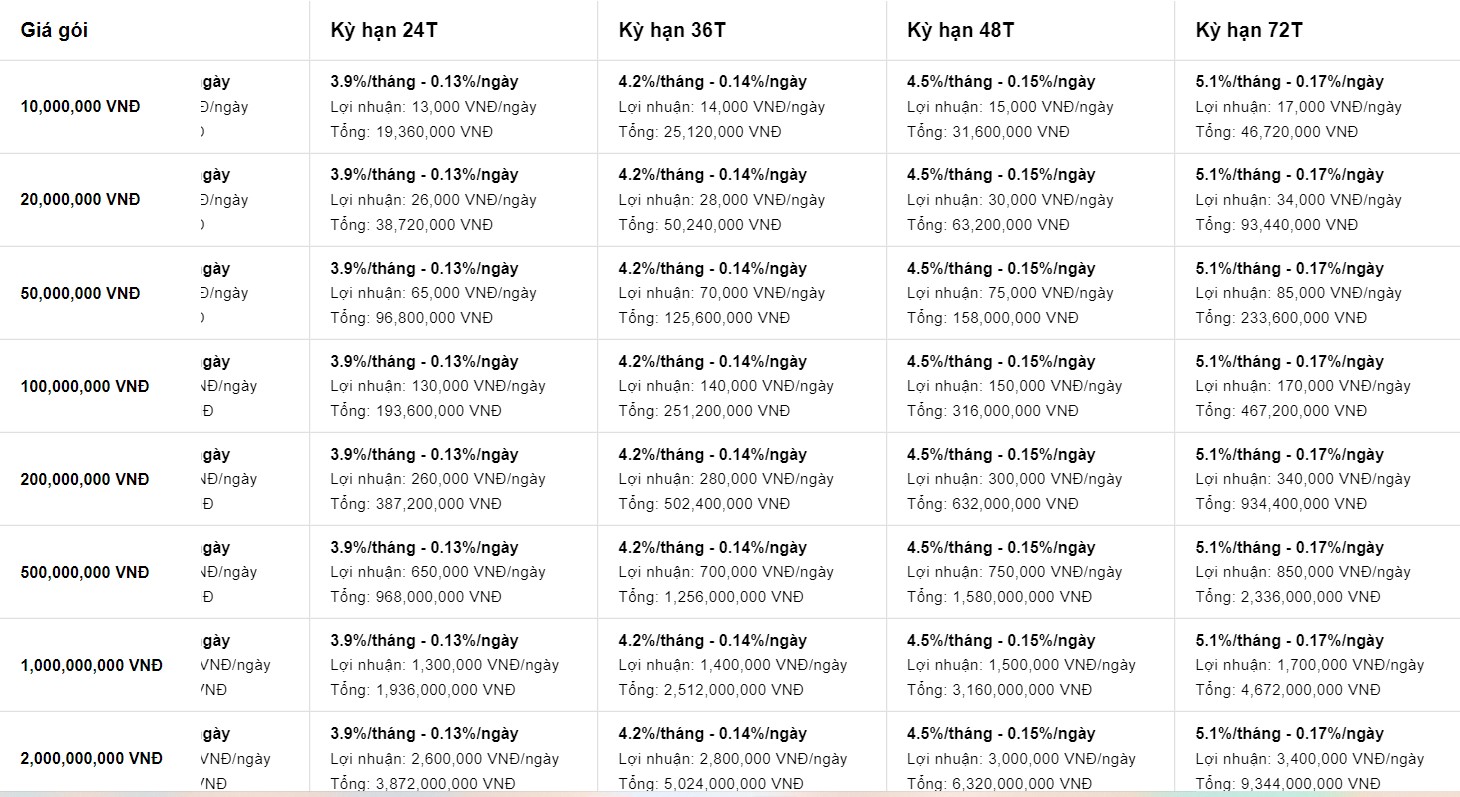 Super profitable investment packages offered by Bank Land
In Vietnam, over the years, there have been a number of applications born again with the purpose of providing general real estate buying services, including applications such as Moonka, RealStake… these applications. also introduced as real estate blockchain, leading the new trend.
Accordingly, real estate is also divided into many small parts, each individual can buy 1 or more parts, then resell them to others, or when that real estate is sold, divide a percentage of the profit among other parties. Investors. However, this form of real estate business has caused many doubts, doubts and potential risks.
Mr. Do Vinh An – a real estate business expert said that the current Blockchain applied to digital assets is very good, but there are some points that apply to real estate currently not really attractive.
Firstly, when buying a token, a self-developed Vietnamese real estate enterprise must have confidence in this business because there is no legal framework to protect buyers. State-owned real estate is managed by pink books, businesses take money from participants to buy and store in cabinets. The book is still in the name of the business, there is no specific plan to seal that property to ensure it is not sold or plugged into the bank. This is a form of venture capital based entirely on trust.
Second, if buying a real estate token has a high return, say it can be up to 100% / year, it is also very difficult to compete with virtual money (crypto) because many cryptocurrencies are now easily profitable. this.
"What's new, if you're interested, you can put in a little risky money to play for fun, but if you invest a lot of capital, it's too risky," An said.
From a legal perspective, Lawyer Nguyen Van Loc – Chairman of LP Group Law Firm said that this is a financial investment in the same way as a trust investment fund or group investment trust. The new element is the application of technology created by the platforms.
Legal ownership of real estate in Vietnam is the right to use according to the provisions of the Land Law and the Constitution, the State is still the subject in the ownership relationship. If one bad day, the platform says "the product you just invested on our platform has a dispute that cannot be traded" or "has been revoked by the State under Decision …", the property ownership Whether it is guaranteed or not is easy to answer.
"Usually then the platform will exchange assets for you or you have the right to sell tokens to get out of the investment. With such force majeure conditions, investors only hold "the back of their tongues." And investors When the legal framework has not been completed, it is just investing with faith," – Lawyer Loc analyzed.
According to DDDN
You are reading the article
Recurrence of blockchain real estate investment: Super profit or a "chicken trick"?

at
Blogtuan.info
– Source:
infonet.vietnamnet.vn
– Read the original article
here