Đời sống
Smoking, the man had a heart attack and almost lost his life
Almost lost my life because of habit smoke
Recently, the Department of Internal Medicine and Pediatrics, Thanh Nhan Hospital successfully treated patient T. (34 years old, in Hai Ba Trung District, Hanoi) who had sudden cardiac arrest (myocardial infarction or sudden death) due to a sudden cardiac arrest. regarding habits smoke.
According to Mr. T. His health is very good, no previous illness. Suddenly one day while climbing a flight of stairs, Mr. T. hugged his chest and collapsed to the ground. Fortunately, he was discovered by his family and taken to the emergency room in time.
"Before that, my health was completely normal. On the morning of May 20, I felt a little short of breath. When I climbed the stairs, I felt a tightness in my chest and collapsed on the ground. When I woke up, I found myself in in the hospital," the male patient recounted.
Mr. T. also shared that his job as a salesman is not too heavy, but there is pressure on sales. Mr. T has a habit smoke quite young. Currently, he smokes about 1 pack of cigarettes a day. Although he knew that smoking was bad for his health, he still smoked because he thought he was "young – healthy". Because around him, many longtime smokers have no problem at all.
"I know that smoking is bad for health, but due to work pressure, I still have to use it regularly and smoke It has become a hard habit to break. But after this death, I realized that smoking causes too serious harm. I want to say to everyone who is smoke should give up this bad habit," said Mr. T.
Why smoke Can cause cardiac arrest?
Exchange with Reporter Dan VietDoctor Nguyen Ngoc Quan, Emergency Department of Internal Medicine, Thanh Nhan Hospital said that patient T. came to the emergency room with a heart attack. Through medical history investigation, the patient has a history of smoke electronic and traditional cigarettes for nearly 20 years. The patient was admitted to the hospital in a state of cardiogenic shock (myocardial infarction) due to a coronary artery occlusion leading to the heart not being able to contract.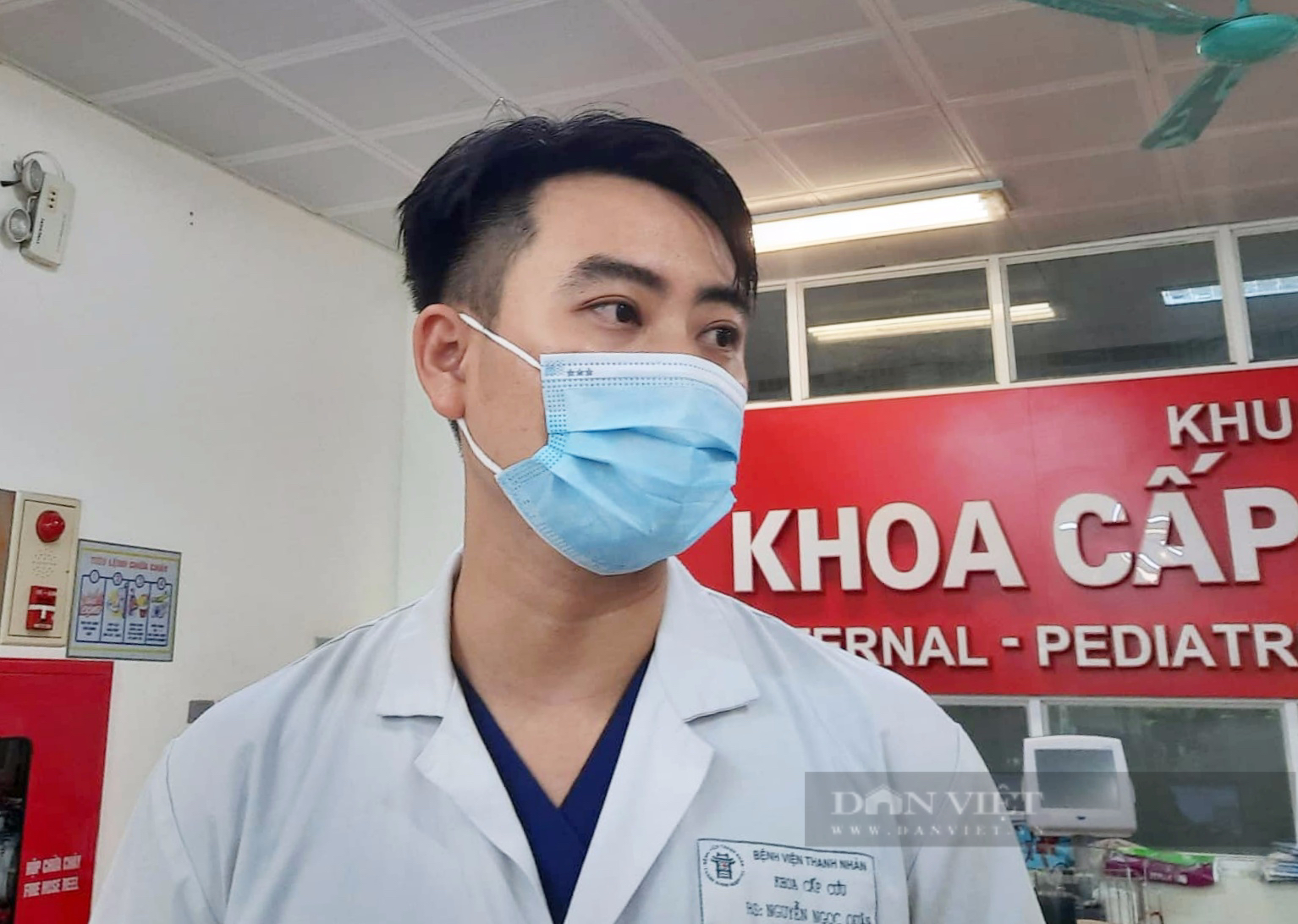 "Immediately, the patient was successfully intervened by the doctors with electric shock. After the intervention, the patient returned to a normal life without oxygen," said Doctor Quan.
Doctor Quan recommends, smoke Long-term will cause chronic atherosclerotic disease with all blood vessels in the body. Atherosclerotic plaques will gradually cause narrowing of the vessels, which can result in sudden death (myocardial infarction), cerebral infarction.
For smokers who have had a myocardial infarction, after treatment, if they continue to smoke, the blood vessels will re-narrow very quickly, causing myocardial infarction. And often the second heart attack recurrence will be much worse than the first time.
For young patients with myocardial infarction, stenting will have to take the drug as prescribed by the doctor for 1 year. The patient will still have to be monitored for a long time to come.
"In recent years, the department has seen a lot of young patients with heart attacks. The youngest patient with a heart attack ever treated at the department was about 28 years old. Characteristics of these patients all had a history. smoke.
About 10 years ago, myocardial infarction usually occurred in middle-aged people about 40-50 years old. However, the number of patients with myocardial infarction is getting younger and younger each year, each year the department receives 10-15 cases, which are young patients with a medical history. smoke for many years," said Doctor Quan.
Through a 34-year-old case of a heart attack, doctors recommend that people give up smoking soon. Smoke will be at risk of many diseases of the heart, lungs and all organs in the body.
Ths.BS Nguyen Dinh Cong, Department of Cardiology, Thanh Nhan Hospital, said that patient T. is one of many young cases of severe myocardial infarction with cardiogenic shock and atrioventricular dysfunction related to cigarette.
Patients after successful vascular intervention still need to adhere to treatment, lead a healthy lifestyle, quit smoking to avoid recurrence of myocardial infarction. To avoid a heart attack at a young age, doctors recommend that everyone should have a healthy diet and lifestyle.
You are reading the article
Smoking, the man had a heart attack and almost lost his life

at
Blogtuan.info
– Source:
danviet.vn
– Read the original article
here