Hoang Phuc has been known to the audience since the 1990s. The actor fell in love with cinema when he was a 13-year-old boy and was loved by the audience when he took on many male leads. Hoang Phuc's name is associated with roles such as: Rose bush, Love song 68, Returning in the fog, Phuong Saigon, Wanted warrant, Marrying an overseas Vietnamese…
After 18 years of returning to cinema, he is considered a tycoon of villains through his roles in movies Dragon trap, Cho Lon dust, Kung Fu pho…
Acting by Hoang Phuc in the movie 578: The bullet of the madman. Source: NSX
What fate brought Hoang Phuc to the role of a tycoon in action movies? 578: Madman's Shot?
– Four years ago, I had the honor of having director Luong Dinh Dung come to Ho Chi Minh City. Ho Chi Minh met and discussed the role. Director Luong Dinh Dung and I talked for a long time, since there was no script.
I keep listening to the director talk from far away, talk close. When there is a script, the director will let me read and edit it, and so on. But that's just the soul of the script, the details are still edited a lot, edited until filming. That is also the fate that brought me to this movie.
He is one of the actors who often take on the role of villains on Vietnamese screens. The villain in 578: Madman's Shot What's different from the previous roles?
– For me, the villain in 578: Madman's Shot It's different from the villains I've played. So far, I have played many roles and also try to avoid many villains because I don't want to repeat myself.
When I accepted to participate in this movie because the script was so good, and especially with a completely new role, impressed by every sentence in the film, my new character was in the middle of the line between right and wrong, towards the end of the movie. revealed his cruel and brutal character. I like such roles because it requires good psychological acting skills and has to live in the character during the filming.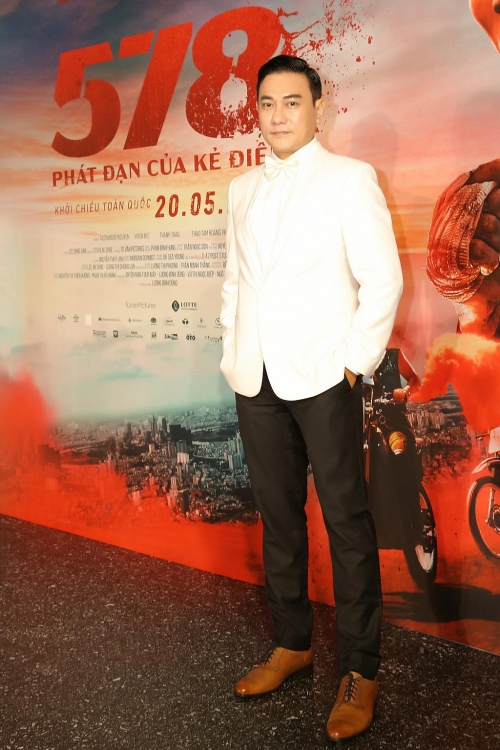 The character this time has a psychological nuanced transformation. Even if he is a cold-blooded "boss", deep inside, he always loves his child and no matter how much he makes mistakes, he still tolerates and protects him.
That's what I have to show, have to load into the character. Boss Khanh, even though he is a villain, still has a straight face hidden inside and that is the humanity of the character. This is also something that my previous villain roles did not have.
To perform the action sequences in the movie, you must have spent a long time practicing hard?
– Of course, I have to practice first, just like previous movies. I've acted in about 3 or 4 action movies and even hit more "evil" than this one, so I've gotten used to the intensity of the practice. I also practice regularly.
The difficult and important thing here is to strike a balance between action and acting. Just like other roles that have to be beaten according to the character, in this movie, when I perform each blow, I have to show my love for the child in it, show the desire to regain the father's rights when a person dies. another father to his "territory".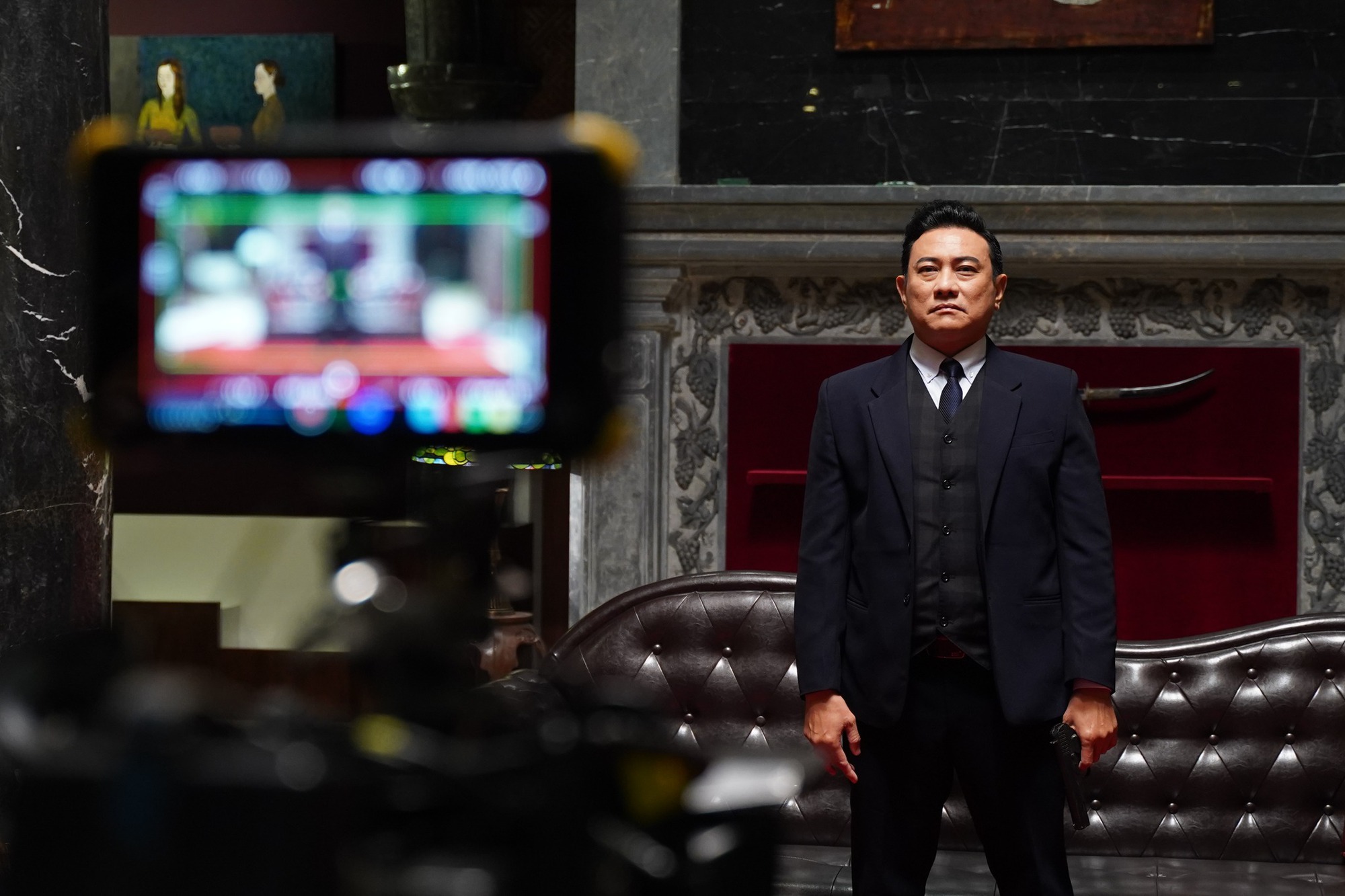 During filming 578: Madman's ShotDo you have any unforgettable memories?
– This filming has a lot of memories, especially those related to the weather. The weather when filming this movie was very harsh, it brought difficulties not only for me but also for many other cast members. The cool weather helps me lose strength, but when I hit punches and bumps, it hurts a lot.
As an artist, it is inevitable that there will be mixed opinions from the audience. What do you think when someone thinks that your role in 578: Madman's Shot Not as impressive as the previous films?
– Professional actors themselves, whether they can express or create with their characters, must follow the direction of the director. However, professionalism is also reflected in listening to opinions and sharing with their audience. I think the audience has mixed opinions about the movie 578: Madman's Shot or my role is very normal.
Thank you for sharing the information!