Life Style
Xã Hội
The killer who killed 3 family members in Phu Yen has been plotting for a long time
After a long journey of catching and leading the killer Killed 3 people in a familyAt 11 a.m. today (May 30), the working group of the Criminal Police Department (CSHS) of the Phu Yen Provincial Police Department brought Doan Minh Hai (SN 1988, residing in Phu Hiep 3 neighborhood, Hoa Hiep ward, town). Dong Hoa Commune) to the Phu Yen Provincial Police Detention Center to complete the procedure to prosecute the accused and order temporary detention to serve the investigation of the crime of "Murder".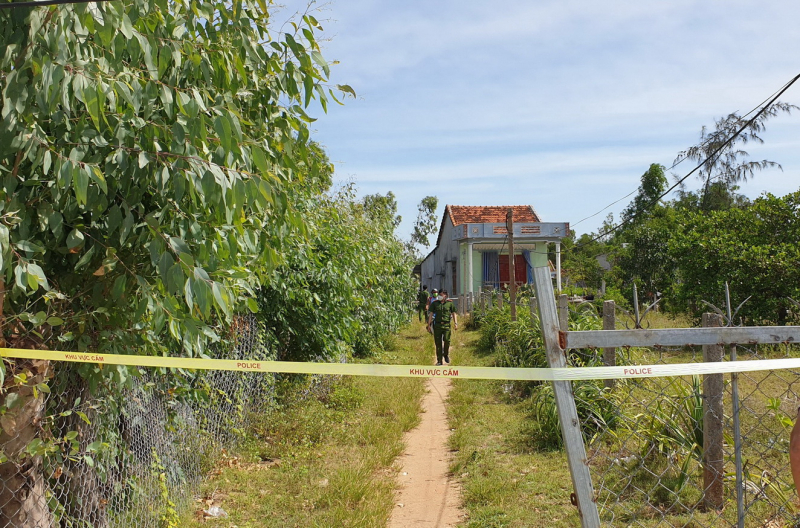 As reported by the CAND Newspaper, around 7:00 am on May 29, people discovered that Nguyen Cu and his wife (SN 1962) – Le Thi Lien (SN 1964) and their daughter Nguyen Thi Duong (SN 1994) lived together. in Phu Hiep 3 neighborhood, Hoa Hiep Trung ward, Dong Hoa town, Phu Yen province died at his home with many blood marks next to the body.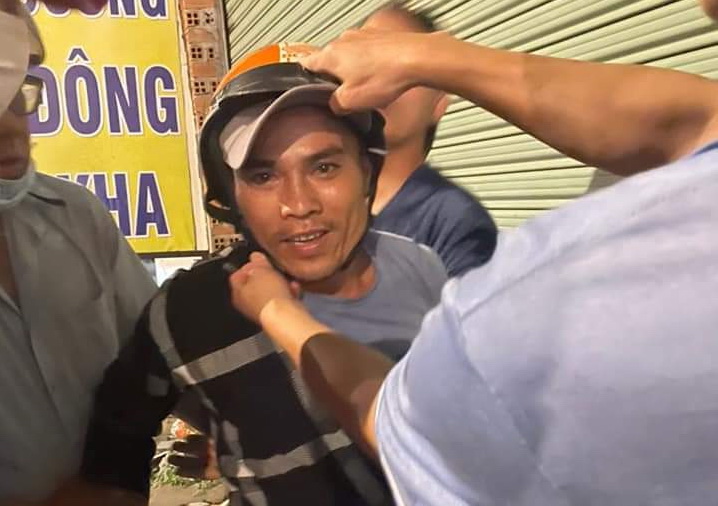 Immediately after that, the Police Investigation Agency of Phu Yen Province and Dong Hoa Town Police urgently examined the scene and the victim's body, at the same time, verified and collected relevant information.
Autopsy results showed that 3 victims died with many wounds on the body due to external force by sharp objects. The possibility of property robbery has been ruled out, so the investigating agency determined that this was a murder with particularly serious nature and consequences due to conflict and animosity.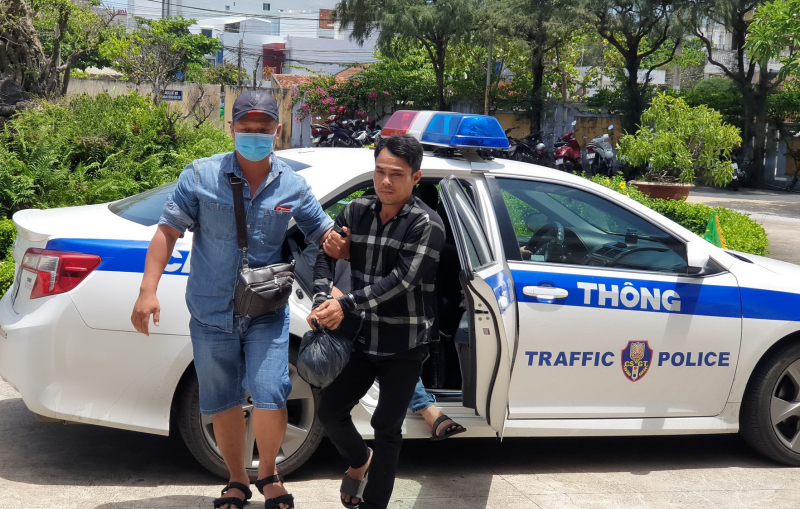 According to the People's Committee of Hoa Hiep Trung Ward, Mr. Nguyen Cu's family is poor, the mother is old and weak. The house they are living in is a charity house built by the local government and supported by mass organizations.
Mr. Cu sells lottery tickets to make a living, but recently, he has a serious illness, so he has to stay at home for treatment, and Ms. Lien goes to collect scraps every day to earn money.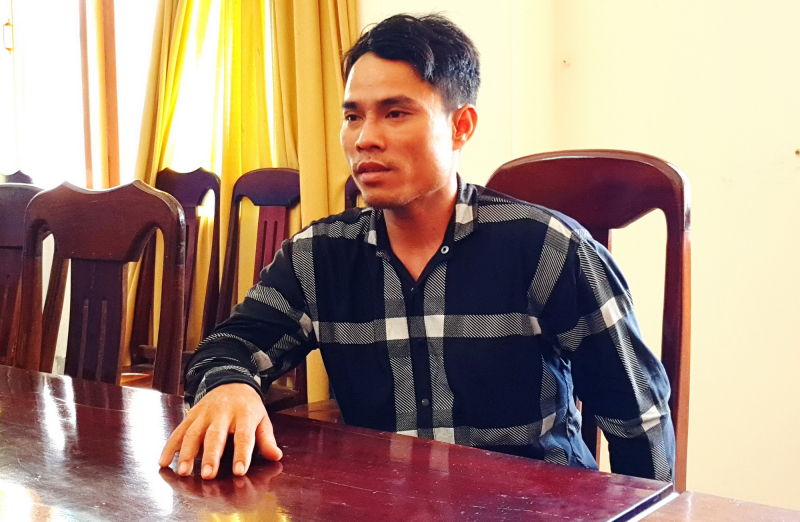 Reviewing the living relationships of the victims, the scout discovered that Nguyen Thi Duong – one of the three people who was murdered, had her husband Doan Minh Hai in the same neighborhood. The two have been married since 2018 and have a common child, Doan Thi TV (SN 2019).
After Duong gave birth to a child a few months ago, a disagreement occurred, causing both of them to decide to divorce more than two years ago. Ms. Duong took her daughter to her biological parents' house to live, but many times Hai came to cause trouble, struggled to raise children, then loudly scolded, challenged, threatened her life, leading to fierce conflicts.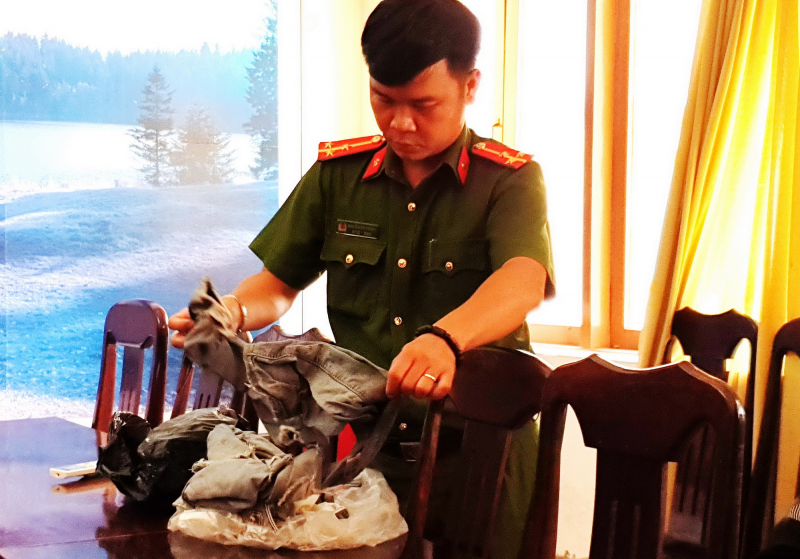 After the people discovered the murder, Doan Minh Hai "disappeared" from the locality, and Nguyen Thi TV was found at her grandparents' house, more than 800m away from the crime scene. Judging that Doan Minh Hai is the suspect in the crime, at noon on May 29, Dong Hoa town police made a decision to track down this object with the identification of a dotted scar on the tail of his left eyebrow.
At the same time, Colonel Vo Duy Tuan – Deputy Director, Head of the Police Investigation Agency of Phu Yen Province, directly mobilized many scouts and investigators from the Criminal Police Department, and the Criminal Investigation Department of Ghosts. Phu Yen Provincial Police and Dong Hoa Town Police have deployed many professional measures to aggressively track down the suspect's whereabouts, including a reconnaissance nose to track down a route of more than 500km on National Highway 1A from Phu Yen to Phu Yen. southern provinces and cities.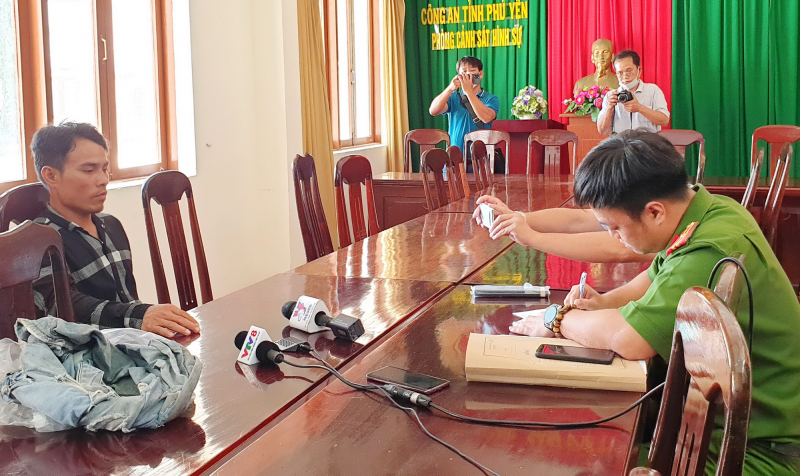 By many professional measures along with the active support of scouts at the CSHS (Ministry of Public Security), Doan Minh Hai was arrested while riding a motorbike on Highway 1A in District 12, Ho Chi Minh City.
Answering the investigator's question about the cause of the crime, Hai said that during Duong's birth, Hai struggled to take care of him, but after the divorce, Hai went to Mr. Nguyen Cu's house many times to visit his daughter, Every time, Ms. Duong and her parents-in-law find ways to hinder Hai, making Hai angry. Therefore, in the past 2 years, the subject has repeatedly plotted to kill his wife and parents-in-law.
Around 12 noon on May 28, Hai rode a motorbike to Mr. Cu's house to visit his daughter, but after nearly 2 hours of waiting failed, because his wife's family members silently avoided making Hai even more frustrated. Hai went home by motorbike, took a hand hammer and a knife with a length of more than 20cm, put it in a black plastic bag, and returned to Mr. Cu's house around 2pm on the same day.
Here, Hai used a hammer to hit Mr. Cu, Mrs. Lien and Ms. Duong's head several times, causing the three of them to collapse in front of the witness of his nephew. TV The perpetrator continued to stab each victim with a knife once and then carried his daughter. He took a motorbike to take it home and gave it to his biological father, Doan Van Chuoc, to take care of him.
In the afternoon of the same day, Hai returned to the crime scene twice to get old clothes and blankets to clean the blood stains on the floor. When he saw that all 3 victims had died, Hai went home to ask his biological father to raise his daughter, then took the clothes and put them in his pocket, driving a Dream-style motorbike, leaving Phu Yen at 5 pm on May 28, starting his journey. Escape to Ho Chi Minh City.
Because he had little money, when he went to Dai Lanh commune, Van Ninh district (Khanh Hoa), Hai stopped at an acquaintance's house and asked for an extra 200,000 VND to buy gasoline. When riding a motorbike over Co Ma pass, Hai stopped, took off his gray jeans with blood on the side of the road, then sped up and arrived in Ho Chi Minh City around 2am on May 29.
After many hours of staying at an acquaintance's house on Inter-zone 4-5, Binh Tan district, at 19:30 on the same day, Hai was arrested by criminal reconnaissance while riding a motorbike on Highway 1A in District 12.
Not only calmly clarifying from the frustration, the details of the crime to the journey to escape, Doan Minh Hai also replied to the investigator that he did not regret the crime he had committed because for a while. Long wife and his wife's parents deliberately did not allow Hai to visit their daughter.
According to Colonel Vo Duy Tuan, the investigation agency of the Phu Yen Provincial Police Department has agreed with the Procuracy of the same level to determine that this is a point case, so it should focus on investigating for 30 days to have conclusions and propose to prosecute the accused. Can Doan Minh Hai on the charge of "Murder".
You are reading the article
The killer who killed 3 family members in Phu Yen has been plotting for a long time

at
Blogtuan.info
– Source:
Afamily.vn
– Read the original article
here