Nhạc
The remix channel created a rumbling trend but overshadowed the original, good or bad artists?
Viral remix music to become a hot trend in TikTok often comes from this YouTube channel.
TikTok increasingly expanding its influence on the music industry, this is undeniable. Along with the growing popularity of the platform, many trends are successfully conveyed by TikTok and become extremely viral. Along with trending videos, music is indispensable.
The popular songs used by many people on this social network are songs that have been remixed, often with some chorus or expensive lines of the song.
One of the most popular trending music remix YouTube channels today is C**** (abbreviated C.). Many videos of this music mixing channel have received tens of millions of views, views and downloads thanks to the explosive effect on social networks.
When remixing songs, the remixer will change or add some elements in the original track such as the speed of the track, change the pitch, pitch, balance, time of the track, etc.
Depending on the remixer, the track can also be remixed with most musical components. The new remixes posted on MXH are the remixes that the audience often uses.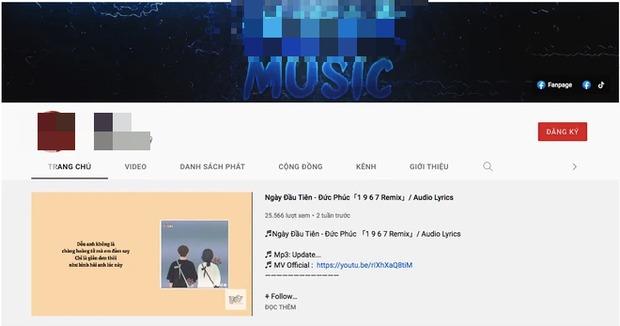 C.'s YouTube channel always updates remixes of new and hottest songs
There is no denying that many remixed and popular songs bring heat to the original product and artist, but also because of the remix, many original versions are overshadowed or even forgotten. It is for this reason that channel C. is also considered a "villain". Vietnamese music".
A series of remix songs with tens of millions of viral views exploded on social media
Is a music mixing channel in the 1 9 6 7 Remix system, with the starting point of being a channel for songs, indie artists, and underground that few people have access to. C. is increasingly involved in other genres of music, including remixes of commercially available songs that are already famous for being promoted by artists.
Currently, the owner of this music mixing channel is still a mystery when there is no public information about the music producer team. The channel collects more than 700,000 subscribers, millions of views and waits for new remixes every day. Although the identity is not public, the influence that C. creates is undeniable.

"The Way I Take You Home" – the most featured song on C****'s YouTube channel
C. with his acumen and quick in grasping trends, has created a series of trend-leading songs. Not only a few popular "golden" mixtape clips on TikTok, but also in the cover dance trends, the complete remix on YouTube also has huge views.
A glance at channel C., it is not difficult to see videos with millions of views to tens of millions of views. A number that many Vietnamese artists still have to dream of when releasing products.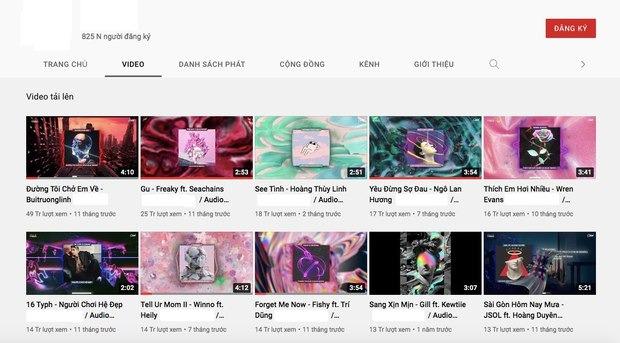 C.'s YouTube channel owns many MVs with tens of millions of views, even nearly 50 million views
Some indie and underground songs that are rarely accessible to many people have become popular thanks to C.'s remixes, such as: The Way I Take You Back, Gu, Like You Too Much, Love Don't Be Afraid Of Pain… or trends when it comes to song titles, people may not be impressed, but with just a few familiar words, they can jump numbers right away. "beautiful player", "forget me now"…
It's normal for the audio clip that C. uploaded to TikTok to get from hundreds of thousands to millions of users. Remix music in Vietnam is not new, but the heat from this music has never cooled down.
Increasingly, the songs are remixed with a little more melodies, the vinahouse sound is becoming more and more familiar and indispensable to young people.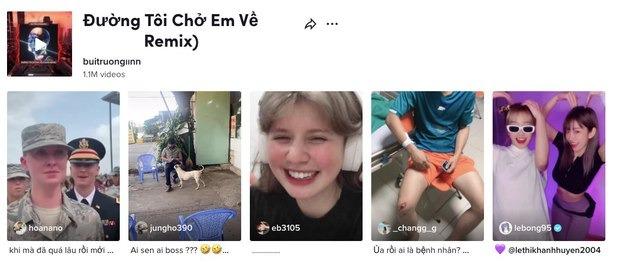 The song "The Way I Take You" by C. remix has earned more than 1 million videos used on TikTok
Is it good or bad for the artist when the product goes viral with a remix version?
For many indie or underground songs that are less accessible to audiences, having new mixes emerge and become mainstream will help indie/underground artists' music go further and reach a wider audience. This is a positive impact that not only C., many other mixing channels are also aiming for.
Channel C. belongs to 1 9 6 7 Remix, the mission of both these music channels is to help indie/underground artists diversify their music and popularize their products.
One thing is undeniable, many songs when released in the original version are very little known. But just by choosing a few segments with easy-to-trend lyrics, putting in catchy and catchy tunes to create a dance cover trend, we can listen to that melody everywhere we go.
But everything has two sides, a song that is more popular with the public thanks to a remix can bring good effects to the song and the artist who owns the song also risks overshadowing the original. .
A recent popular example is the song See Love by Hoang Thuy Linh, this song emerged as a trend, but not with the original, but a speed up version "enchanted" by TikTok users.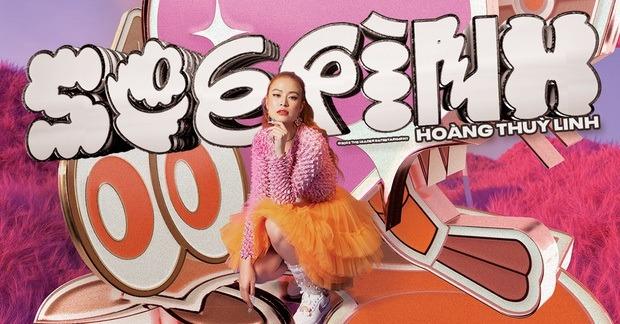 "See Tinh" original "out of the chicken coop" because of the viral remix
It is worth mentioning that, when the speed up version emerged, a large part of the audience "abandoned" the original, creating the phenomenon that many original songs are not remembered but only remixes or mashups with many pieces of music are popularized. other trends.
This repeats with many songs remixed by C. such as Love Don't Be Afraid of Pain by Ngo Lan Huong. Ngo Lan Huong's original is a ballad that only garnered nearly 3 million views, but with the remix remixed by C., this song has more than 14 million views, almost 5 times as many as the original.

The original Love Don't Be Afraid of Pain is one of the clearest examples of being "swallowed up" by the remix version.
And for most music fans, mention Love Don't Be Afraid of Pain Surely some people wonder what song it is. But with the lyrics "Don't turn your face away, tears will fall…" along with C.'s squishy remix tune, will definitely remind people of what's trending on TikTok.
Another issue that must be mentioned when the remix music "overwhelms" many original songs is the "artistic nature" of the music and the dedication that artists put into their products. DTAP – the music producer group behind a series of hits by Hoang Thuy Linh once shared their views:
"DTAP doesn't like a song that has to be remixed to make it popular. We still like the original better. Surfing TikTok sees many remixes that bring hits to that song but in terms of artistic value, DTAP doesn't rate it as a song. hit.
Maybe DTAP is a bit harsh, but music needs more sustainable and lasting values. If that's the case, then the artist who releases the song doesn't need to invest much and then remixes it to get hot and then performs with that remix, it's very strange. That music should just sit on that foundation."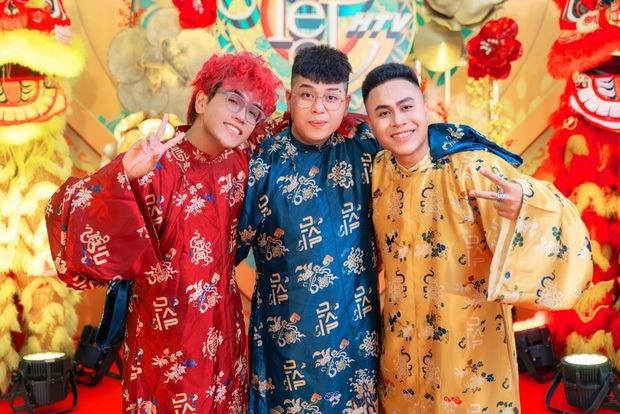 Music Producer DTAP
From the producer's point of view, it's easy to see the many consequences of a remix song becoming popular thanks to social media effects. Many artists who invest brains and efforts into their products can't become popular as many people just make "mean" music, hire a remix team and make it a trend.
Remix music can bring many entertainment elements, but to become a real art product, leaving lasting value is unlikely. Music is sustainable when music makers put all their hearts and minds into creating mixes, not mixing to match tastes to make them hot.
For this reason, channel C. Remix has become a "Vietnamese music hero", when it is too easy to be popular with market-driven remixes, many artists will no longer want to make serious music.
According to the Fatherland
You are reading the article
The remix channel created a rumbling trend but overshadowed the original, good or bad artists?

at
Blogtuan.info
– Source:
2sao.vn
– Read the original article
here