Life Style
Lifestyle
The successful announcement of the deal depends on the wishes of the founder
The story of investing 0 dong after 4 seasons of Shark Tank Vietnam recently surfaced. According to our statistics, after 4 seasons, Shark Thai Van Linh has committed to invest 57.6 billion dong on television, but has not actually poured into any startups.
Shark Thai Van Linh sits on the hot seat of Shark Tank Vietnam season 5 as CEO of TVL Group. Sharing with us, she said that she knew about social media information about the story of 0 dong investment from her friends in the team.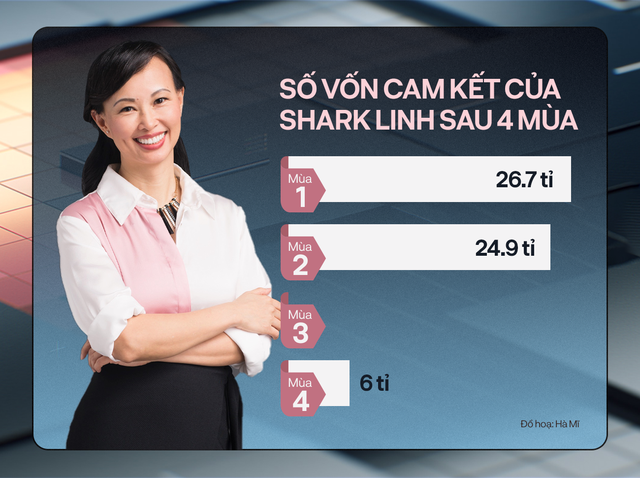 Calculation is based on the assumption that common deals equally divide the committed capital for participating Sharks, committed deals in USD are calculated at Vietcombank's exchange rate on August 16, 2021, 1 USD = 22,940 VND (the rate is based on milestones). immediately after Shark Tank Vietnam season 4 premiered the last episode).
Terms of deal completed and about to invest in some deals
* How do you feel when you hear the talk about the real story after Shark Tank?
Shark Thai Van Linh – CEO of TVL Group: Through everyone's interest, Linh sees that the community is really interested in starting a business. That means the Shark Tank program has really helped startups and their products get closer to consumers.
Linh also receives and appreciates everyone's suggestions so that she can improve and do better.
* So is it true that you do not invest after 4 seasons as we have statistics?
Currently, Linh and her team have completed the appraisal and approved to invest in a few companies. Linh's investment philosophy is to only invest in companies that Linh feels he can really add value to. An investment is like a marriage – the founders and investors will stick together for 5, 10 years or maybe longer. So, when entering the DD process, Linh's goal was to determine if she could work with this founder for many years, whether the company had a good enough product, and whether the market was large enough to buy. support the growth of the company or not.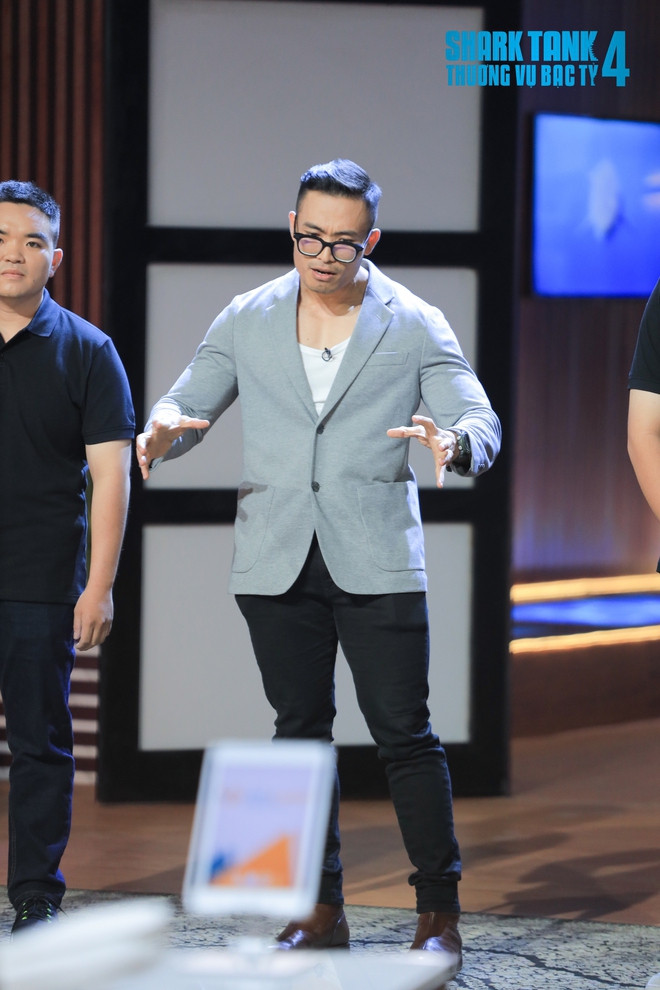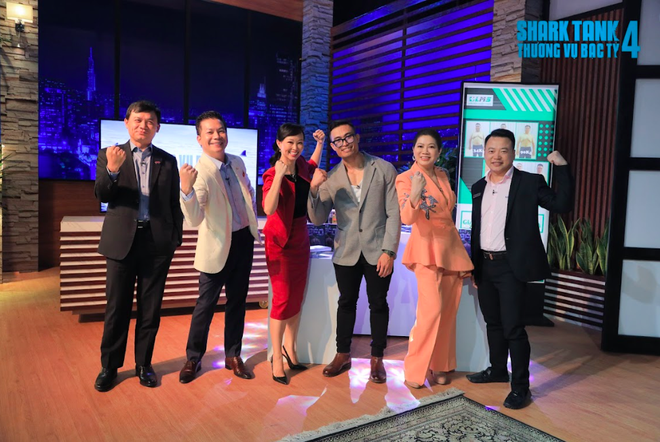 Linh has been working in this investment field for more than 14 years. And Linh's goal for every meeting with the founder is to provide useful feedback and advice for you. Even if they don't get an investment from Linh, at least you get some advice that can help them keep thinking about their business model and grow their business.
Every startup is different, so Linh will take the time to advise you on marketing plans, sales presentations, and financial forecasts. In addition, Linh also offers advice on issues between co-founders, investor relations and other thinking related issues. Being a founder is a lonely journey, and sometimes founders just need someone to sit down and listen to them.
For one of these companies, the two sides have already completed the terms of the agreement and only a few paperwork remains to complete the deal.
For the founders Linh met on Shark Tank, the process was similar. Relationships can range from as brief as a few emails and a coffee date, to frequent long-term discussions over a period of several years. This is up to the founder. There are a number of startups that have updated Linh over the years and Linh has continued to offer advice on strategic direction, new product launches, and any other issues you may have. considering.
For one of these companies, the two sides have already completed the terms of the agreement and only a few paperwork remains to complete the deal. The founder was very proactive. You continuously send Linh reports, chat with Linh about expansion plans, and schedule calls to discuss financial projections. Although the company has not grown significantly in the past few years, Linh believes in the founder because she sees your creativity and good execution ability.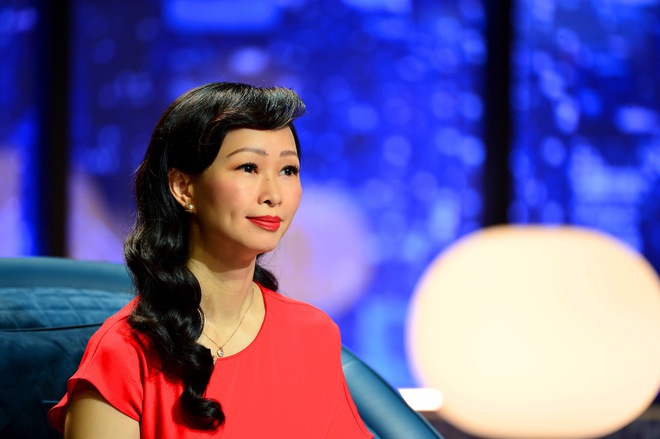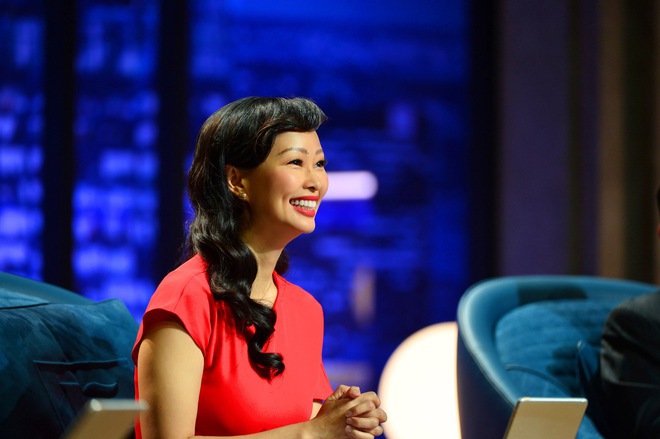 The successful announcement of the deal depends on the founder
* Why is there an investment that Ms. Linh did not announce to the Organizing Committee of Shark Tank Vietnam?
After completing the investment appraisal and approval, Linh informed the Shark Tank Vietnam Organizing Committee about potential deals.
Sometimes, appearing in the media is not what businesses are ready to accept
The announcement of a successful deal will depend on the wishes of the founder. Because, when investors start pouring capital, the main goal is to help the company grow. And sometimes, appearing in the media is not something businesses are ready to accept. Because then, the company may be young and the product is not ready, or their sales team is not ready for the large number of customers that an article can bring to the company.
Overall, there are many factors that founders and investors must consider. When all parties are ready, we will officially make this information available to everyone.
* What do you think is the difficulty in DD after Shark Tank? The startups you don't pay down, what's the reason behind?
DD for startups in Shark Tank is similar to doing due diligence for any startup. Investors must understand the details in operations, finance, and products.
One of the difficult things about the DD process is determining if the product is a good fit for the market, meaning the company can find the right customers for their product, and whether the product is a good fit. they create meet all the needs of the target customer or not. Once a company finds the right product for the market, it's ready for an institutional investor. Before this stage, the main source of funding for the company will be angel investors.
As an investor, I have to determine which period I will invest in. Institutional investors often look for companies that already have products and customers, and are ready to scale.
* After 4 seasons of Shark Tank, how do you hope to find a startup in season 5? Besides the startups on Shark Tank, do you invest in any startups besides the shark tank?
Coming to Shark Tank Vietnam this season, Linh targets startups in the education and training industry, and companies with female founders.
In addition to startups on Shark Tank, Linh is still investing in a few technology startups, in the fields of media and education.
"When I was young, many times I had to rely on the kindness of strangers to help me find my way."
* According to our statistics, many startups invested by Shark have not developed impressively, while there are startups that are disparaged by Shark or leave empty-handed and still live well. What do you think?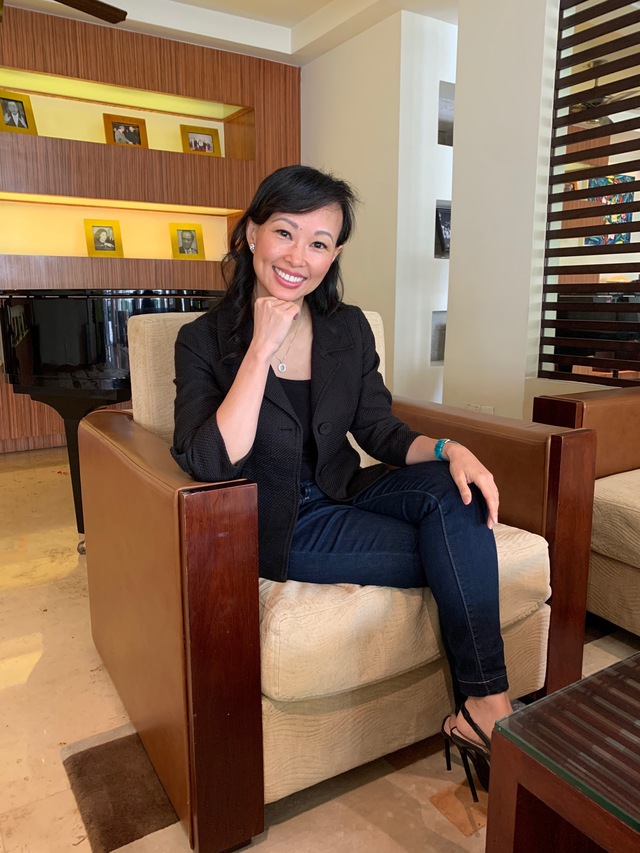 All in all, no one can predict what the future will look like. I can only make predictions based on my experience. And each investor will have different experiences and perspectives.
According to a statistic from the US Bureau of Labor Statistics, as of March 2021, only 80% of startups survive after a year. The success of a startup will depend on many factors, such as people, industry characteristics, customer needs, and even a little luck. However, luck will not come naturally if you do not prepare for it in advance.
If I say that Shark disparages, it seems a bit heavy. Linh thinks these can be sincere and objective suggestions for startups to have more perspectives to improve their products and business models.
* In the seasons, which startup makes you still impressive to this day?
Linh is impressed with the startup Vulcan Augmetics with its modular product.
First, Linh likes the product and its good purpose, helping people with disabilities (without hands) access products at a price many times lower than the market. Second, the two founders are also clearly separated in roles: one as a strategist, the other as a technology person, which can help the company grow faster.
* What do you think are the advantages of startups when going on Shark Tank Vietnam?
Appearing on Shark Tank Vietnam brings many positive opportunities for startups.
The biggest benefit is when the founder can hear honest feedback from 5 experts with many years of experience in various fields. Often, founders may not have a wide network of experienced professionals to give them unbiased opinions. Or, they have family and friends who love them but are afraid to give negative feedback. Therefore, presenting to the Sharks, and listening to ideas and suggestions is a great opportunity that not all founders have.
With each broadcast, you see that each startup only appears for 5 – 15 minutes on television. But in reality, each company will chat with the Sharks for at least 1 hour. That means the founders will have more time to listen to the Shark's suggestions and draw advice for themselves.
* What about on the shark side? What does Shark Tank bring to you?
When she was young, there were many times when Linh had to rely on the kindness of strangers to help her find her way. Someone spent an hour or two with Linh, listening to Linh's problems and giving Linh advice. And, although it was only a small period of time for them, it had a great influence on Linh's career and life direction.
In those days, Linh's hope is that one day in the future, I can also guide others. And Shark Tank gave Linh the opportunity to share her experience with more people.
Through sharing the lessons and mistakes that Linh has made in the past, Linh hopes that young entrepreneurs can achieve their goals faster.
According to an update from Shark Linh, adding that the startup is about to be invested, the actual amount poured after Shark Linh's Shark Tank Vietnam is VND 7.3 billion.
According to information from Shark Tank Vietnam Organizing Committee, in 2018, Shark Tank Australia only poured capital for 4 startups/27 TV deals. American Shark Tank has the highest capital investment rate in the world, 47% real investment after the shark tank. "The reason for the high success is that the capital is low, the percentage is reasonable, the startup knows people who know us," said the program representative.
https://cafebiz.vn/doc-quyen-shark-linh-trai-long-thuc-hu-chuyen-khong-dau-tu-hau-shark-tank-viec-cong-bo-thuong-vu-thanh- happy-go-lucky-meaning-lap-to-have-lap-20220529193136775.chn
https://kenh14.vn/doc-quyen-shark-linh-trai-long-thuc-hu-chuyen-khong-dau-tu-hau-shark-tank-viec-cong-bo-thuong-vu-thanh- design
You are reading the article
The successful announcement of the deal depends on the wishes of the founder

at
Blogtuan.info
– Source:
Afamily.vn
– Read the original article
here