Thuy Bi: A singer with a lackluster career, but became famous overnight thanks to her ability to "shoot" in English to protect her children
Thuy Bi is a name that has been searched by netizens for the past few days. Specifically, on the morning of May 28, the social network spread a clip of a mother going to school confronting the school administration about her child being subjected to violence, attracting the attention of the public.
The woman in that clip is none other than singer Thuy Bi (Tran Ha Thuy). Talking about her child being abused, Thuy Bi said that her son and 3 classmates were violently moved by a new girl named A. However, when parents spoke up, the school did not solve it satisfactorily.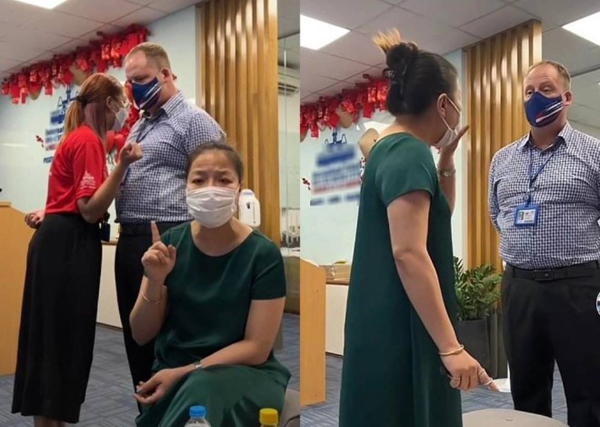 The image of singer Thuy Bi caused a fever when "shooting" English with the principal of her daughter's international school.
In the child protection clip that caused a fever on social networks, the audience was impressed by Thuy Bi's way of "shooting" English. Accordingly, despite being very upset, the female singer still kept a calm attitude and used English to communicate with the school's foreign representative. Watching the clip, many people left comments that the mother's argument was very objective, and she wished the school would cooperate to solve the problem and protect her child from school violence. In particular, Thuy Bi speaks English very well. Clips related to the incident received millions of views and searches within hours of being posted.
Following this incident, Thuy Bi continued to livestream demanding to go to the same event and receive the attention of the online community. In her livestream clips, Thuy Bi has hundreds of thousands of live viewers.
Thuy Bi used to be a singer.
Before becoming famous "after one night", Thuy Bi used to be a singer with a lackluster career and not much success. She used to work in the entertainment industry with the stage name Thuy Bi. During her short singing career, she carried some impressive songs in her bag, such as: Strange dream, I still love you,…
Currently, because she feels that the singing path is not really successful, Thuy Bi has switched to another field. However, in the past few days, she has suddenly become famous for her daughter-related issues.
Thuy Bi: Extremely secretive love life
Thuy Bi was born in a family with no one pursuing art, her parents are attached to the medical profession. At first, her singing path did not receive support from her parents. When she did not receive the support of her family about pursuing an artistic path, Thuy Bi was depressed and lonely. Since then, she has found love as a spiritual support. This love story made her have a child and decided to have a baby despite her young age.
Thuy Bi was born in a family where no one pursued art.
Pregnant at a young age, but fortunately Thuy Bi still receives support from her family. After this sad love story, the singer moved on to another relationship, but this love did not have a happy ending. Currently, Tran Ha Thuy is a single mother of two girls with the nicknames Snail and Milk. Snail was born in 2009 and the youngest, Milk, was born in 2013.
Although she did not reveal her husband's identity, among some photos on her personal page, she still posted a photo of her second father and daughter (Baby Milk) celebrating her birthday with her child. With the heart of a mother, she does not regret spending a large amount of money on the education of her children. It is known that the environmental tuition fees of Tran Ha Thuy's children are not small, up to hundreds of millions of dollars per year.
Thuy Bi is currently famous on social networks thanks to the story "a mother hen protects her children". However, before that, Thuy Bi was also entangled with model Trang Tran. They used to be close friends, but in recent years their relationship has suddenly deteriorated a lot. Not long ago, Thuy Bi once hinted that Trang Tran was lying to receive compensation. Specifically, the two appeared at a birthday party, after which the former model suddenly complained about losing her belongings.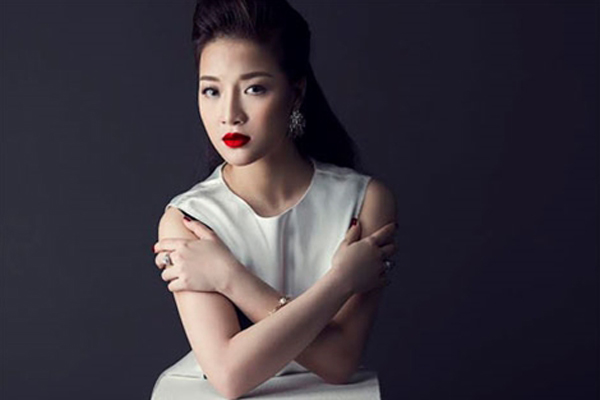 She is extremely secretive about her private life.
To solve the problem, Tran Ha Thuy sat and watched the camera for three hours to clarify black and white. According to the sharing, no one touched Trang Tran's bag at that time. After that, Tran Ha Thuy offered to take the video at that time, but Trang Tran insisted that she didn't need it and said that there was no need to get the lost money back.
You are reading the article
Thuy Bi's secret life

at
Blogtuan.info
– Source:
Soha.vn
– Read the original article
here