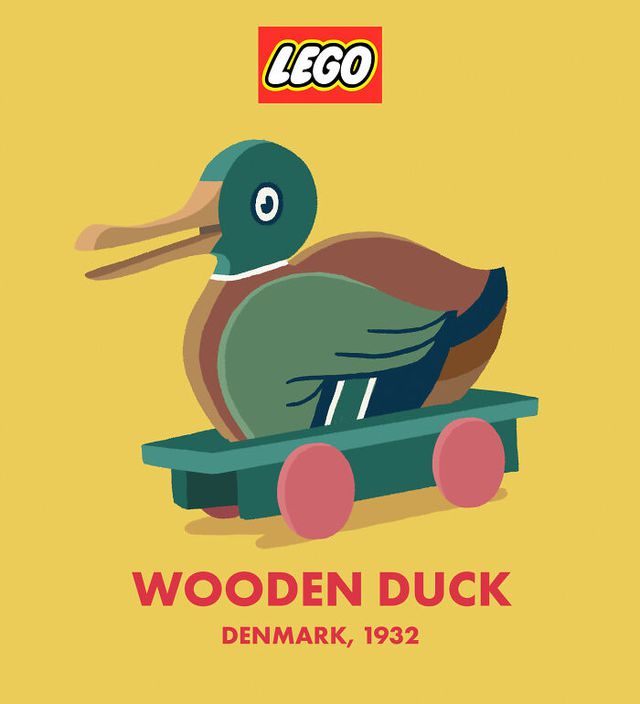 Lego has almost always focused on creating products for children's entertainment. But before Lego founder, Ole Kirk Kristiansen, started creating his own little block-based creations, he was a baker and didn't take much risks. Although he started making furniture after the Great Depression, Kristiansen turned his carpentry skills into making wooden toys.
He carved small wooden animals and pull toys, including the company's iconic wooden ducks. A limited edition wooden duck Lego set was even created to celebrate this important piece of the company's history. His early experiments with early plastic toys didn't really generate much excitement. But, fortunately for the millions of Lego fans around the world, he persevered and the interlocking bricks we know this day were finally born.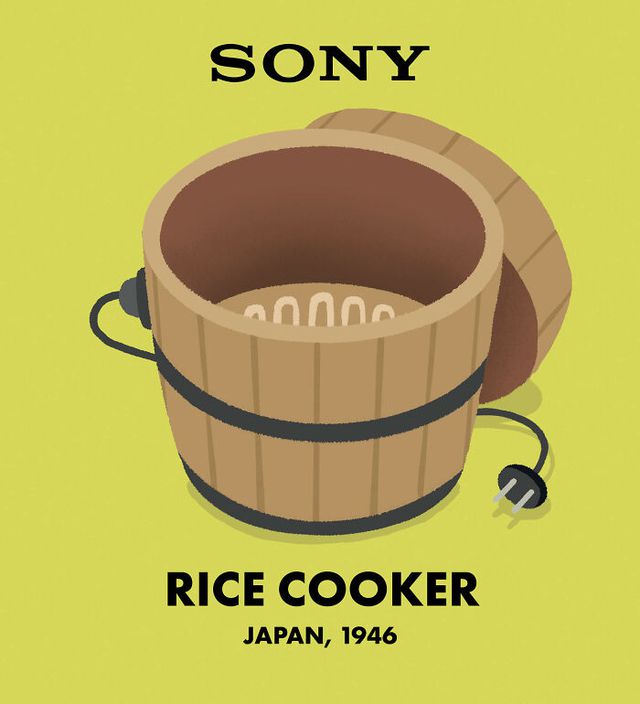 Sony's first product is a rice cooker
The first product by Sony founder, Masaru Ibuka, was the rice cooker. Its purpose is quite simple. He wants to help his employees cook delicious meals quickly and easily. But in reality, the original Sony rice cooker was essentially a barrel with interlocking electrodes at the bottom. These are said to heat the water and create delicious, sticky rice. Unfortunately that's just an expectation, and it doesn't work well and reliably at all. Depending on the type of grain used or the amount of water added, the pot will cook porridge or raw rice.
As it turns out, Sony's first product was also the company's first failure, and this rice cooker never even hit the market. But then this famous brand that had amazing success with audio equipment and the line of cooking appliances was abandoned. It now resides in the company's glass case and serves a new purpose – a reminder of what can happen if you don't accept defeat.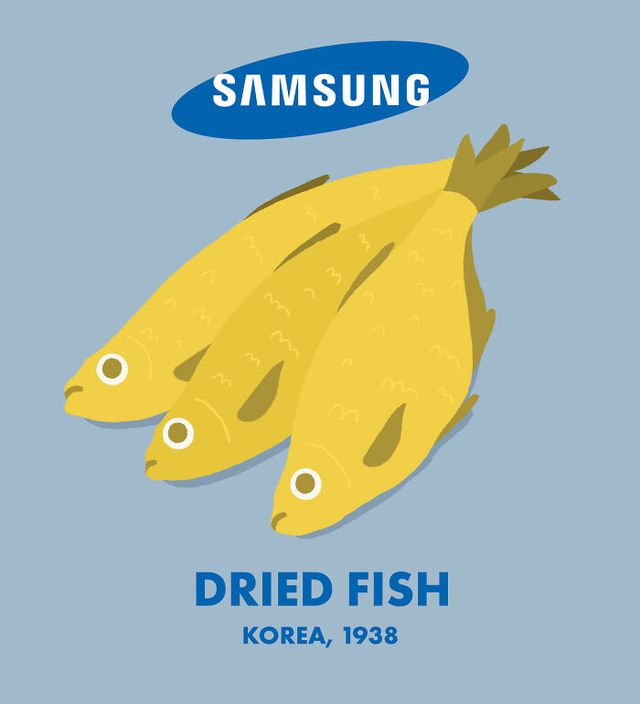 Samsung was originally a company that sold dried fish
It would be surprising if someone said today that they don't have a single Samsung-made product somewhere in the house. The Korean conglomerate now owns a wide range of products that include all electronics and home appliances – from mobile phones to TVs and refrigerators.
But in the beginning, all Samsung had was fish. Lots of dried fish.
Samsung began operations in the 1930s as a trading company, selling groceries including dried fish and noodles. Headquartered in South Korea, the company had just over 40 employees at the time and didn't begin to reap any success until the outbreak of the Korean War forced them to move elsewhere.
Along with changing facilities, Samsung decided to diversify its product offering. In the 1970s, the company took its first steps towards becoming the electronics giant it is today, by shipping TVs abroad.
Nintendo still sells their first product to this day
The craftsman, Fusajiro Yamauchi, founded Nintendo with the original purpose of making and selling handmade Hanafuda cards from his shop in Kyoto.
The Hanafuda card (or flower card) is a type of card that can be used to play a number of different games – although most involve fishing. From this beginning, it took almost a century for Nintendo to begin to gain a foothold in the video game market, eventually becoming a famous, internationally recognized brand.
Despite the phenomenal success of consoles and computer games, Nintendo has never completely abandoned its roots. They still continue to produce Hanafuda cards in Japan.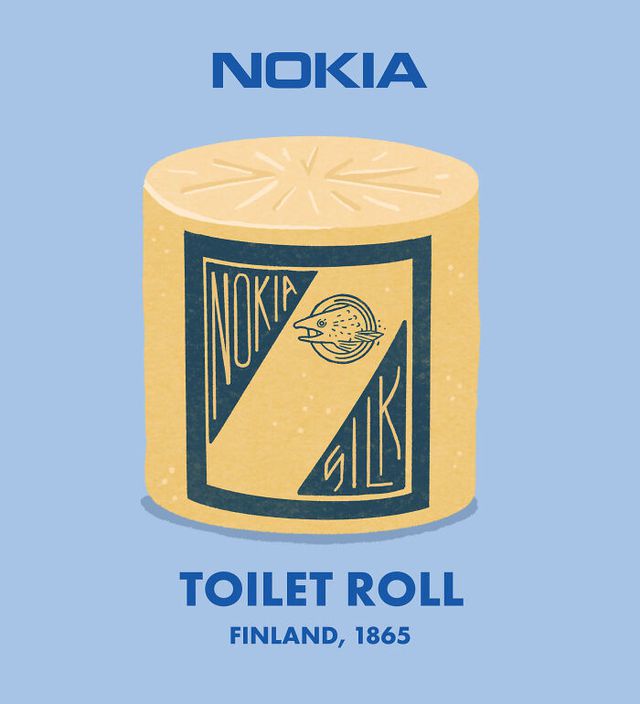 Nokia started out with toilet paper rolls
The Finnish company is perhaps best known for its mobile phones, having dominated the market in the late 90s. The Snake II game's undeniable appeal and iconic ringtones. its position cemented Nokia's place in the history of electronics. Although, they are really a large multinational company with a wide range of products including respirators, car tires and radios.
However, these technological innovations seem a little different from the original starting point. Back in the 1860s, the company's founder, Fredrik Idestam, started the company with a pulp mill and mainly produced Nokia-branded toilet rolls.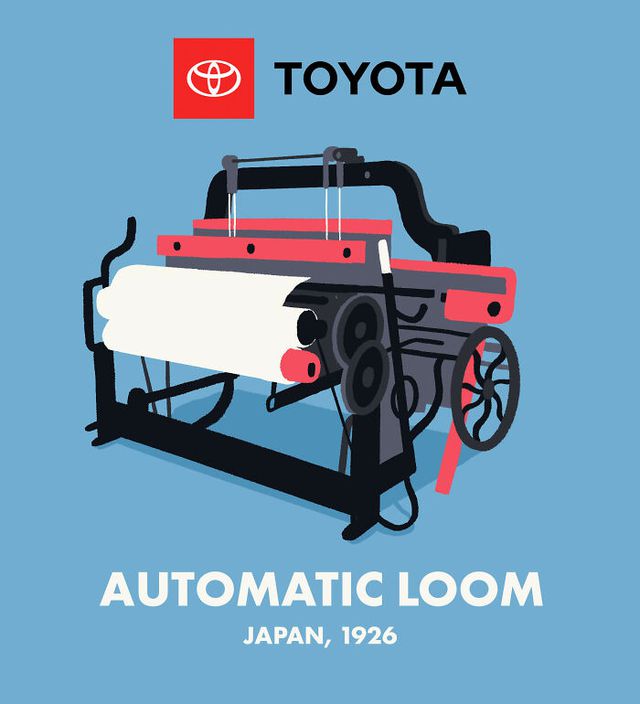 Toyota and automatic looms
Not all household brands change course after their product fails. In fact, the automatic looms that Toyota produced in their earliest days were the most advanced looms available at the time. The technology is so advanced that in 2007 their automatic loom models were registered in Japan as a "landmark achievement".
Although this impressive machine formed the basis of Toyota's success, it was almost a decade later that the company started moving into car production. And it's going to be much longer before 'Toyota Motors' puts their first car into production.
Colgate started out with a bar of soap
Today, the name Colgate is synonymous with toothpaste and it is perhaps the most popular brand in the world in this regard. But the company's founder, William Colgate, an Englishman, didn't care about teeth when he founded his company.
In fact, Colgate made soap and toiletries for the first time using beef tallow. Even when the company started making toothpaste, it was still one significant difference from the Colgate products you see on supermarket shelves today.
In the early days, Colgate toothpaste was packaged in small glass jars instead of rubber tubes. It's called a 'fragrance' toothpaste and is more in line with the fragrances that make up the majority of their product line. It was not until 1896 that this product line appeared in the form that is popular today.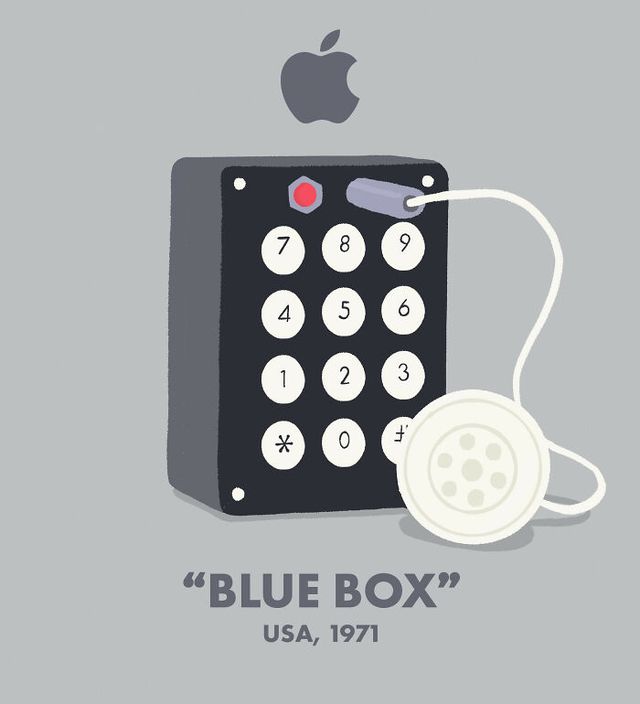 Apple and the "blue boxes"
Apple has been encouraging us to "think differently" (Apple's slogan is "Think Different") for decades as one of the world's leading computer and phone companies. Today, they're known for sleek, stylish electronics that pack powerful specs inside a minimalist design.
But, the first product of the two Steves (company founders Steve Jobs and Steve Wozniak) was a 'Blue Box'. This device is used for toll free long distance calling. Although the pair soon switched to a more sustainable business model (making Apple computers), Steve Jobs once said that without those "blue boxes" "there would be no Apple today". .
You are reading the article
Unbelievable debut product series of world famous brands!

at
Blogtuan.info
– Source:
Kenh14.Vn
– Read the original article
here