"If monkeypox becomes endemic, we will have to deal with another nasty disease and many difficult decisions to make," said Professor Isabelle Eckerle from the Geneva Center for Diseases. emerging virus in Switzerland.
From the very beginning, monkeypox was considered unlikely to break out into a pandemic like Covid-19 because it was much more difficult to spread, but it went from being a rare disease to being endemic – that is, frequently occurring. even within the forecast range – it's still a big problem. Experts say that it is necessary to avoid "repeating mistakes" at the beginning of the Covid-19 epidemic – the delayed response.
"It's (monkeypox) always under review, but there's no emergency committee yet," WHO health emergencies program director Mike Ryan told Reuters on the sidelines of a meeting in Geneva.
This statement relates to WHO's consideration of whether the recent outbreak of monkeypox in more than 20 countries outside Africa is a potential public health emergency of international concern (PHEIC). ) or not. Research and funding will be promoted if a disease is considered PHEIC.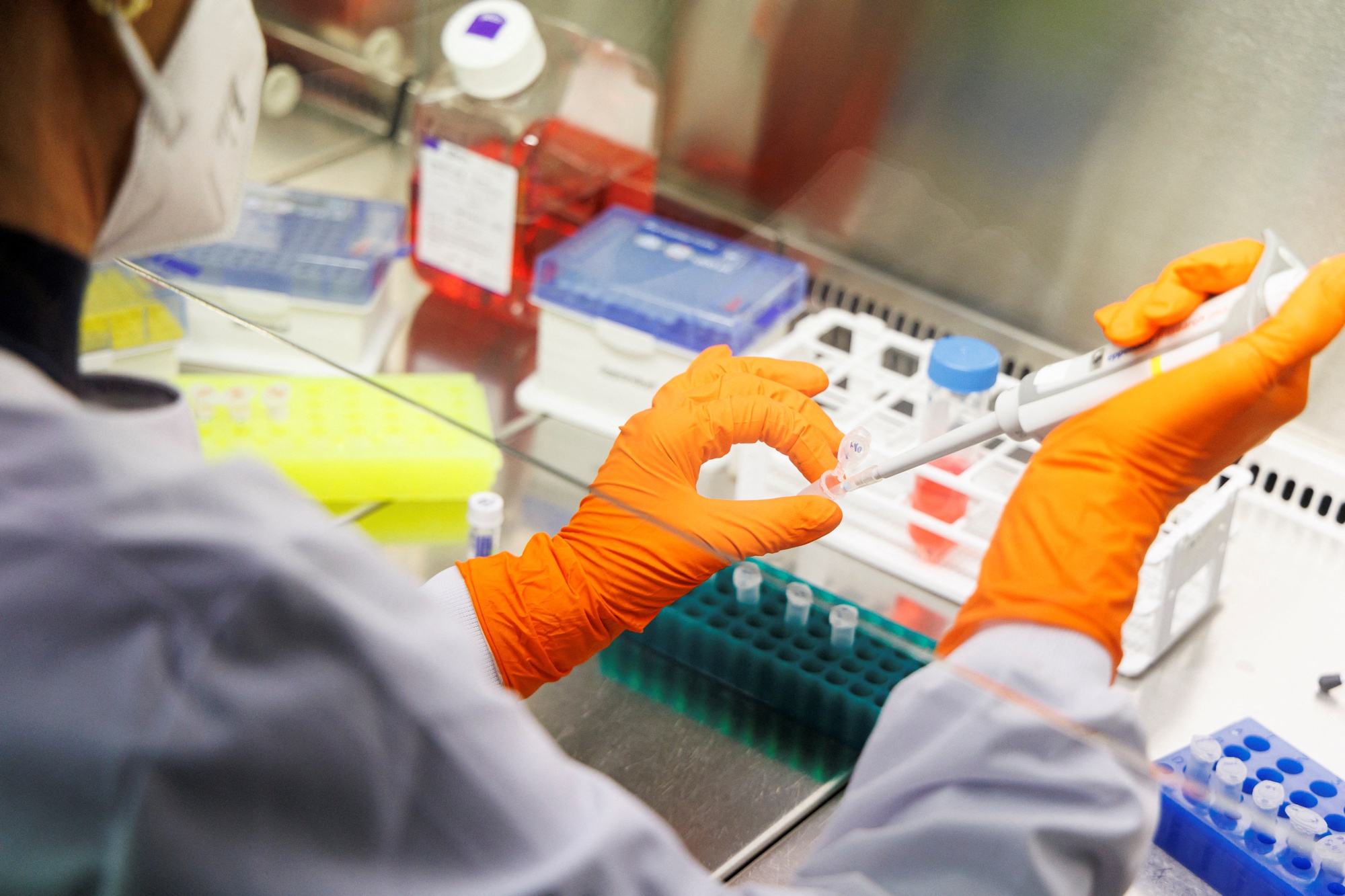 An employee of the Bavarian Nordic Vaccine Company in a laboratory in Martinsried near Munich, Germany, on May 24. This is the only company in the world that has a smallpox vaccine – against monkeypox – approved in the US and Europe Photo: REUTERS
Professor Eckerle called on WHO to encourage countries to strengthen quarantine even if monkeypox is not considered a PHEIC. She worries that the subjectivity that mild illness, vaccines and treatments are available… "has the potential to lead to lazy behavior by public health authorities".
WHO recommends that people in close contact with monkeypox patients be isolated for 21 days but does not detail the extent of restrictions, not to mention concerns about testing capacity in many countries.
Professor of infectious diseases linked to poverty at the University of Oxford (UK) Peiro Olliaro hinted many actions are going in the wrong direction: "It's disappointing that the world only wakes up with a disease when it hits countries. high income. To prepare for a pandemic, you have to do it where there is an epidemic."
To date, more than 300 confirmed and suspected cases of monkeypox outside endemic areas have been reported, scattered across continents. Mexico and Ireland are the latest countries to report cases.
Radio RT citing WHO's Director of Pandemic Preparedness and Prevention Sylvie Briand warning that cases of monkeypox are currently "just the tip of the iceberg", "there could be many more cases that are not reported". discovered in the community".
Follow Live Scienceepidemiologist David Heymann, a consultant to the WHO, thinks that the current wave in the UK – the country with the first and most cases – is just an amplification from a low level of transmission that has been smoldering in the past. community for several years.
Meanwhile, the Iraqi health sector is facing an unusual increase in Crimean-Congo hemorrhagic fever (CCHF), which was rare before but this year has had 111 cases, including 19 deaths, after a wave Another unusual outbreak in 2021 resulted in 18 deaths. A rapid response team has been established by WHO in collaboration with the Iraqi Ministry of Health since March 22.
According to WHO, CCHF is transmitted through tick bites or contact with infected animal tissue/blood during and after slaughter, most commonly in people working in the livestock and slaughter industry. This disease causes fever and severe bleeding, especially in the nose, with a mortality rate of 10%-40%.
Covid-19 cools down in China, North Korea
Reuters news agency quoted the Shanghai – China government on May 29 that unnecessary bans on businesses will be lifted from June 1. The city also introduced economic support measures such as reducing car tax, promoting bond issuance and approving real estate projects, asking banks to extend loans for medium and large companies. with a total value of 100 billion yuan ($15 billion). Beijing also reopened some public transport operations and commercial centers.
In North Korea, state news agency KCNA said a new Politburo meeting chaired by leader Kim Jong-un had "a positive assessment of the pandemic situation being controlled and improved nationwide." , and at the same time adjust anti-epidemic measures more suitable to the situation. In the past 24 hours, North Korea recorded 89,500 "fever" cases, down nearly 400,000 cases compared with 11 days ago.