Soil is the medium that nourishes and provides nutrients to help plants grow. After 1 crop, the texture and nutrient content of the soil will be greatly reduced due to the need to raise plants. In fact, most soils are not as fertile as they were at first and become more arid with each crop.
To maintain porosity, regularly spread organic matter over the soil surface, this is the best long-term solution to compaction. Organic matter includes compost, leaf mulch, wood chips, straw and shredded leaves… Cover with a 3- to 4-inch layer of compost or a 2- to 3-inch deep layer of wood chips or mulch. bare soil in flower beds. Soil organisms will combine organic matter and begin to improve the soil.
In particular, you can try mixing these two types into a pot, you will see a surprise after 1 crop.
Pine leaves
Pine leaves are also relatively common in many places. Decomposed pine leaves are a kind of fertilizer that many flowers, trees very favorite. You can put a layer of pine needles directly on the bottom of the pot, then cover with soil to loosen and aerate the soil, which is beneficial for the growth of bonsai.
Moreover, after the pine needles are fermented, a lot of nitrogen, phosphorus and potassium elements appear. This is exactly what bonsai needs for growth.
Of course, if you directly use pine needles to grow flowers, it will not be good. Because in the process of fermenting pine needles, it will generate heat, causing the roots to burn. You should put pine needles in a sealed bag, water thoroughly and then ferment a few times. The pine leaves turn black and can be used to grow ornamental plants.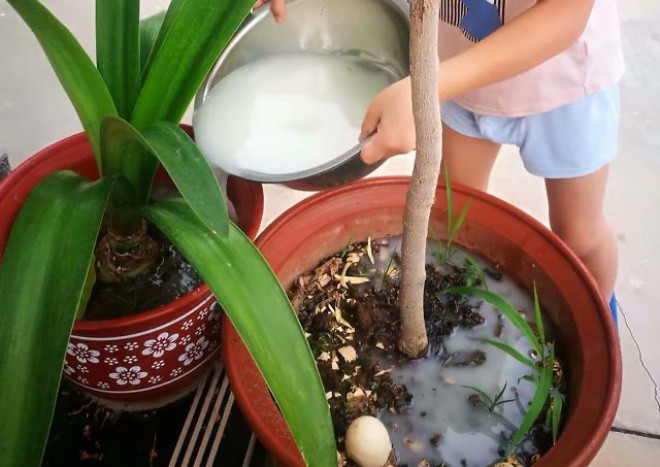 In addition, you can peel off the layer of soil right under the pine tree, take the soil with the fermented pine needles, go home to disinfect and can use them to grow flowers.
Chinese medicine residue
There are many effects of herbal residue for growing flowers. For example, herbal residues are actually mostly made from medicinal plants, which not only contain many trace elements but also many organic substances. After the herb residue is buried in the flowerpot, the flower soil can become richer and more fertile. Of course, this kind of residue is not common in life, but if anyone has it, let it be used as a flower fertilizer, which is several times stronger than chemical fertilizers.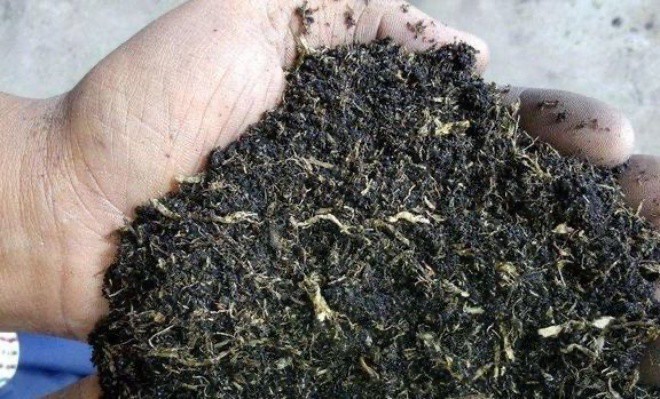 In addition, there is a problem when planting flowers, many people are often worried that the flowers will lack water, wither, so keep watering without checking, for a long time the plants will be stagnant water, root rot. The treatment is very simple, we just need to pick up a few broken bricks and put them on the bottom of the pot, this will help the soil become more porous, breathable, easier to drain, and not stagnant in the case. we water too much
You are reading the article
2 small things mixed in a flower pot is 10 times better than humus, porous soil like bread

at
Blogtuan.info
– Source:
Eva.vn
– Read the original article
here