Khỏe - Đẹp
Eating guava to lose weight, preventing diabetes, the doctor shows how to eat the wrong way millions of people make
Guava is one of the favorite fruits for people with diabetes due to its low glycemic index. However, not everyone knows how to eat properly.
From the day the doctor warned that her blood sugar had reached the allowable threshold, Ms. Thao (Cau Giay, Hanoi) broke off with candy, cakes and sweets. Even longan, lychee, banana, and jackfruit are not eaten. Instead, she regularly eats guava.
Every day she drinks a cup of guava juice, in addition, every time she is hungry, when she feels blood sugar drops, she takes guava to eat.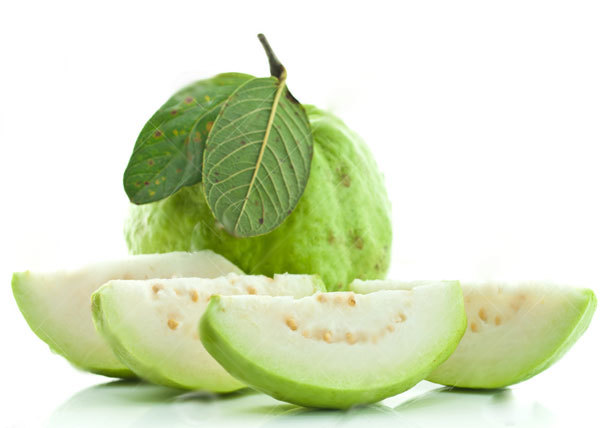 Illustrations
Her descendants advised her to eat a variety of fruits without such abstention, but she ignored it. This woman in her 60s also said that her friends who practice nutrition with a diabetic husband also eat the same.
So is guava really the best fruit for people with diabetes?
Guava is one of the most popular and familiar fruit trees in Vietnam. Parts of the guava tree such as guava leaves, guava fruit, … are all very good herbs used in the treatment of many digestive diseases, acute enteritis, diarrhea, dysentery, … for very good results. .
In particular, guava is a delicious and nutritious fruit. Low in calories and high in fiber, it makes a great addition to a healthy diet. However, according to Dr. Hoang Ha Linh, Vietnam Institute of Applied Medicine, there are some compounds in this fruit, which are not considered good for everyone, especially those with specific health conditions. body.
The first is people with digestive problems. Accordingly, consuming too much fruit can also affect the digestive system. Guava is rich in vitamin C and fructose. Too much vitamin C or fructose can make you feel bloated.
"Vitamin C is a water-soluble vitamin, it is difficult for our body to absorb too much vitamin C, so consuming too much often causes bloating.
The same goes for fructose. About 40% of people have a condition called fructose malabsorption. Therefore, fructose is not absorbed by the body but stays in our stomach leading to bloating. Going to bed right after eating too much guava can cause bloating, "said Dr. Ha Linh.
The second issue to keep in mind is that consuming too much fruit like guava can raise blood sugar levels. Notably, guava is one of the favorite fruits for people with diabetes due to its low glycemic index.
However, Dr. Ha Linh warns if you use this fruit, make sure you monitor your blood sugar regularly. 100 grams of chopped guava contains 9 grams of natural sugar. So eating too much can raise blood sugar levels.
Adding to the reporter about the fruit that many diabetics choose to eat safely, Dr. Doctor Do Dinh Tung, Deputy Director of Saint Paul Hospital, said that people with diabetes should eat guava in a moderate amount.
"Do not eat more than 1 guava at a time, so eat the whole fruit. In particular, diabetics should not squeeze the juice to get the fiber components. Because fiber will slow down the absorption of sugar from guava into the blood, it should be eaten away from the main meal.
It is best 2 hours after the main meal and 1 hour before the main meal – ie at midday, replacing a snack is very good not only for healthy people but also for people with diabetes. In addition, people with diabetes should also eat a variety of fruits, not daily guava," said Dr. Dr. Do Dinh Tung emphasized.
According to nutritionists, with the green, hard guava should not be eaten because it can lead to indigestion and bloating. Besides, according to Oriental Medicine, green guava will have a bitter sweet taste, so it has a laxative effect, leading to vasoconstriction, reducing fluid secretion and intestinal motility, thereby leading to constipation.
The reason why eating a lot of guava causes constipation is because the nutritional content of this fruit contains a large amount of tannin, which after entering the body will tend to combine with proteins to create astringent membranes. and slow bowel movements, causing constipation.
"Guava is a fruit that has many benefits for human health, but when eaten, special attention must be paid to not be counterproductive.
Eating guava with constipation is only true in case you eat young guava, green guava in large quantities. Therefore, in order to ensure safety and make the most of the nutritional value of guava, it is necessary to choose ripe fruits and eat them in moderation," said Dr. Ha Linh.
N. Huyen
You are reading the article
Eating guava to lose weight, preventing diabetes, the doctor shows how to eat the wrong way millions of people make

at
Blogtuan.info
– Source:
infonet.vietnamnet.vn
– Read the original article
here