Giải trí
Not only helping children increase optimal height, here are 3 rare benefits that make you have to supplement vitamin K2 right away!
Vitamin K2 plays an important role in the bone development and height of children. But the benefits of this nutrient don't stop there.
Studies on vitamin K2 are about 20 years behind those of vitamin D3, leading to the important role of this micronutrient not being fully understood. Not only helps normal blood clotting, here are the special benefits of vitamin K2!
Helps strengthen bones, promotes optimal height growth
Vitamin K2 (especially the MK7 form) improves bone mineralization and metabolism. Through the activation of osteocalcin, vitamin K2 and vitamin D3 combine to bring calcium to the right place in the bones, promoting rapid bone structure growth.
This micronutrient also protects growth cartilage from premature calcification, causing stunting and growth retardation in children. In addition, vitamin K2 helps balance the process of bone formation and bone destruction, helping bones grow in both thickness (strength) and length (height).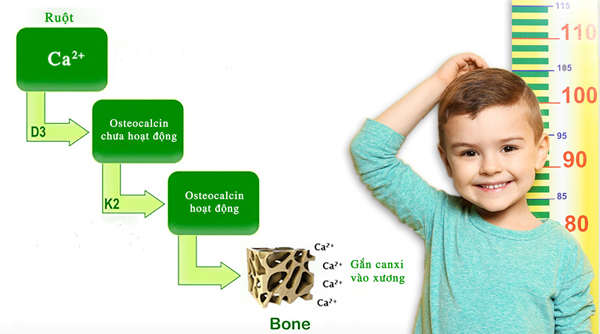 Vitamin D3 combines with K2 to bring calcium to the bones
Prof. M.Summeren (Utrecht University, Netherlands) conducted a study on vitamin K2 supplementation on healthy children aged 8-14 years old. After 2 years, she noticed an increase in total body bone mass and a marked improvement in bone quality. Height, weight increase in all children supplemented with vitamin K2, much higher than the group of children not supplemented.
Reduce the risk of fracture, prevent osteoporosis
Vitamin K2 increases collagen production in bones. You know, collagen makes up more than half of bone volume and is the basis for calcium and other minerals to be deposited in bones. Collagen increases the flexibility and elasticity of bones, thereby reducing the risk of fractures when accidentally falling.
The scientists found that the skeleton develops most strongly during childhood and adolescence, and achieving good peak bone mass during this period will contribute to minimizing the risk of osteoporosis or other problems. other bones later.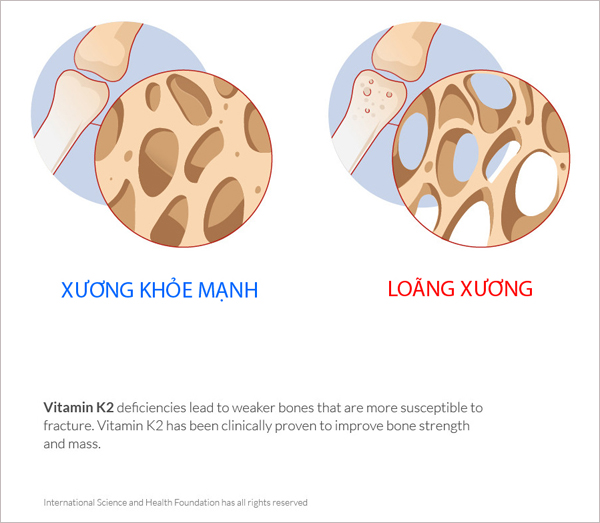 Vitamin K2 deficiency leads to weak and brittle bones. Vitamin K2 helps keep bones healthy. Source: International Health and Science Organization
From the age of 35 onwards, the rate of bone loss can be as high as 2% per year. Bone loss leads to osteoporosis, spongy and degenerative bones, increasing the risk of fractures and bone diseases. Fortunately, vitamin K2 can control and slow down the rate of bone loss, thereby preventing and supporting effective osteoporosis treatment.
Dr Joy Adamson and colleagues reviewed 13 long-term studies in Japan, concluding that vitamin K2 reduced spine fractures by 60%, hip fractures by 77% and all unrelated fractures. spine 81%. Vitamin K2 supplementation has been officially recommended for the prevention and treatment of osteoporosis in Japan since 1995.
Protect your heart health
A large-scale study of 4,800 people over a 10-year period by Johanna M Geleijnse (Erasmus Medical Center Rotterdam, the Netherlands) showed that: Sufficient vitamin K2 reduces the risk of calcification by 52%. arteries, reducing the risk of cardiovascular disease by 41%.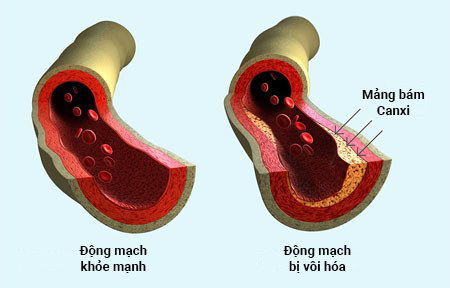 Vitamin K2 prevents calcium deposits on the walls of blood vessels
Why does vitamin K2 do this? That is thanks to the activation of Matrix Gla Protein. This protein has the ability to prevent calcium deposition in blood vessels and soft tissues, inhibit the calcification process of arteries, reduce the accumulation of calcium plaques that interfere with blood circulation…
Natural beautiful teeth
Like bones, teeth need vitamin D3 and vitamin K2 to aid in mineralization and prevent tooth decay. Odontoblasts – lining the layer of dentin just below the enamel, produces osteocalcin. This osteocalcin needs to be activated by vitamin K2 before it can incorporate calcium into the dentin matrix.
In addition, vitamin K2 has also been studied to play an important role in anti-inflammatory, blood sugar balance, athletic performance, brain health…
Vitamin K2 helps strengthen teeth, prevent tooth decay
How to supplement vitamin K2 to bring the best effect?
Supplementing with vitamin K2 MK7 is not easy because this micronutrient is not found in many foods. A 2014 study by Theuwissen E (Maastricht University, the Netherlands) showed that children and adults over 40 years old were the most vitamin K2 deficient group.
Meanwhile, in children, whose bones are developing the most, the level of osteocalcin produced is 8-10 times higher than in adults. Therefore, children need to ensure enough vitamin K2 needed to build and develop an effective skeleton, promoting height growth.
Which vitamin K2 to choose for good absorption, cooperative children supplement, clear origin, safety and quality for young children? Keovon Vitamin K2 MK7 It's a worthwhile choice!
According to our research, this is a single vitamin K2 line imported genuine from Europe, supplemented with the right amount of vitamin K2 necessary for each age stage. Products meet EU-GMP quality standards.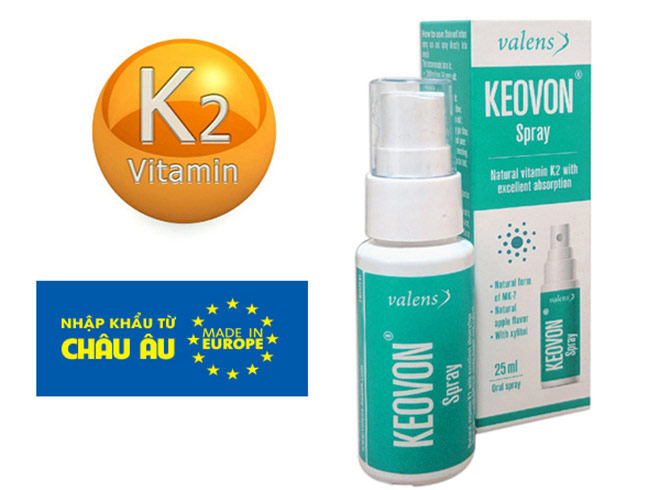 Keovon Contains vitamin K2 in superior form, with strong biological activity, completely natural origin, safe for children. The spray form is extremely convenient, simple and quick to use, standard dose, pleasant natural flavor that makes children extremely excited to supplement.
In particular, supplement with spray form for good absorption effect Thanks to the direct absorption mechanism in the oral cavity, vitamin K2 is not affected by digestive juice changes like other oral forms.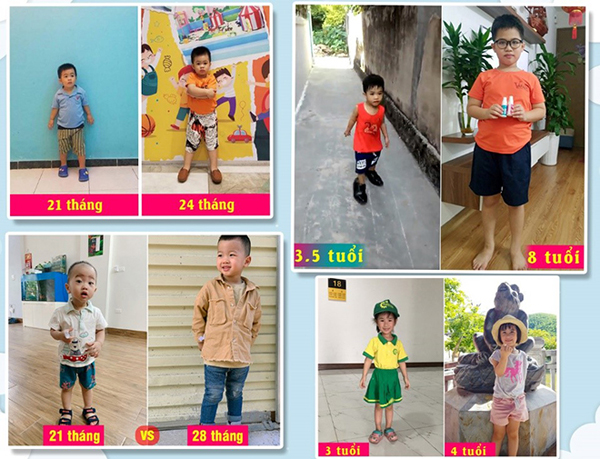 Many children gain good height after a short time using Dimao and Keovon
Keovon Vitamin K2 MK7 and Dimao Vitamin D3 is a height increase duo that is highly appreciated by experts and parents. A lot of parents have used the feedback that their baby increases in height from 10-15cm/year!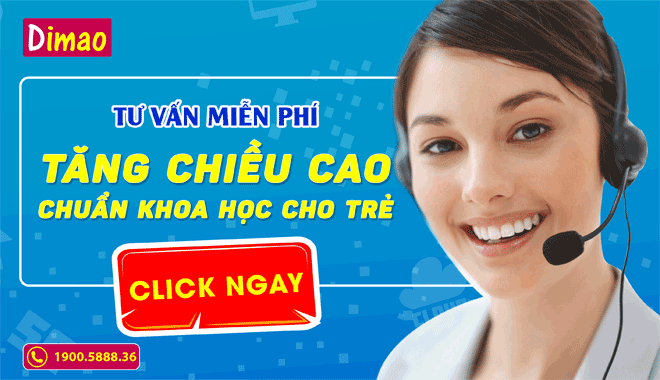 Dimao Vitamin D3 400 IU and Keovon Vitamin K2 MK7 is vitamin D3 K2 spray form imported from Europe, contributing to the body's good absorption of calcium, enhancing the process of attaching calcium to bones, helping to strengthen bones and teeth, and support optimal height development for children. young.
Besides, Keovon It also helps the blood clotting process to take place normally in case people often have nosebleeds, prolonged bleeding time.
For more information visit: https://keovon.com.vn/
Hotline: 1900 58 88 36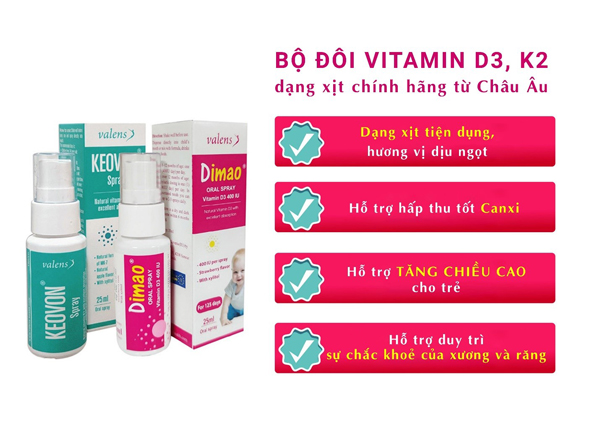 Products are imported and distributed exclusively by CTT Vietnam International Pharmaceutical Joint Stock Company and Vietnam Prohealth Joint Stock Company.
This product is not a medicine, it is not a substitute for medicine
You are reading the article
Not only helping children increase optimal height, here are 3 rare benefits that make you have to supplement vitamin K2 right away!

at
Blogtuan.info
– Source:
24h.com.vn
– Read the original article
here