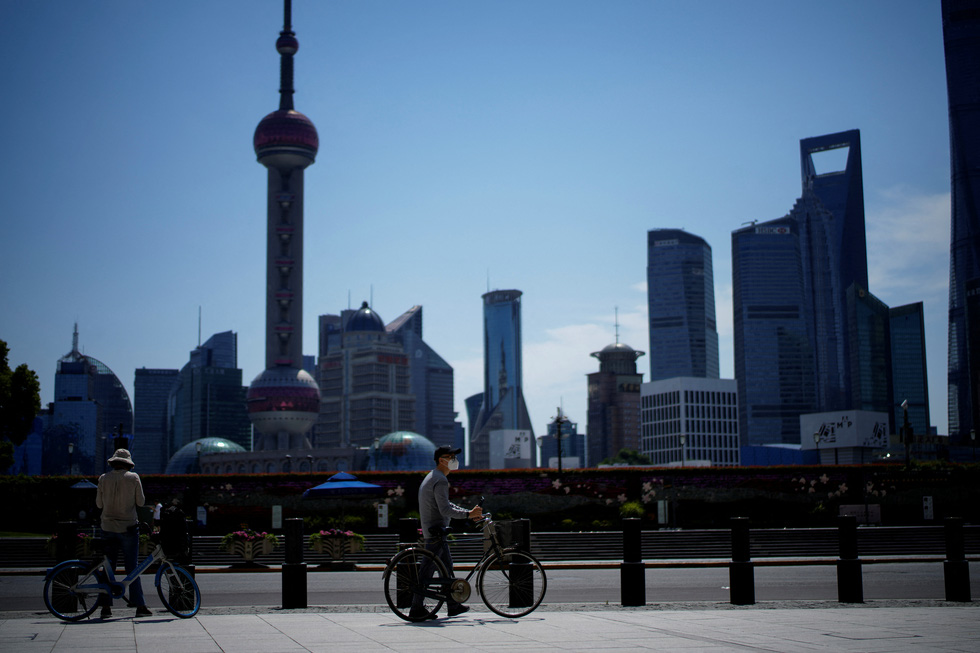 The Chinese city of Shanghai will stop the blockade from June 1 – Photo: REUTERS
From the evening of May 30, some people were allowed to go out of the area to go for a walk and drink beer on deserted streets.
In the past two months, China's financial hub has undergone a severe blockade, which has turned people's lives upside down and affected the economy.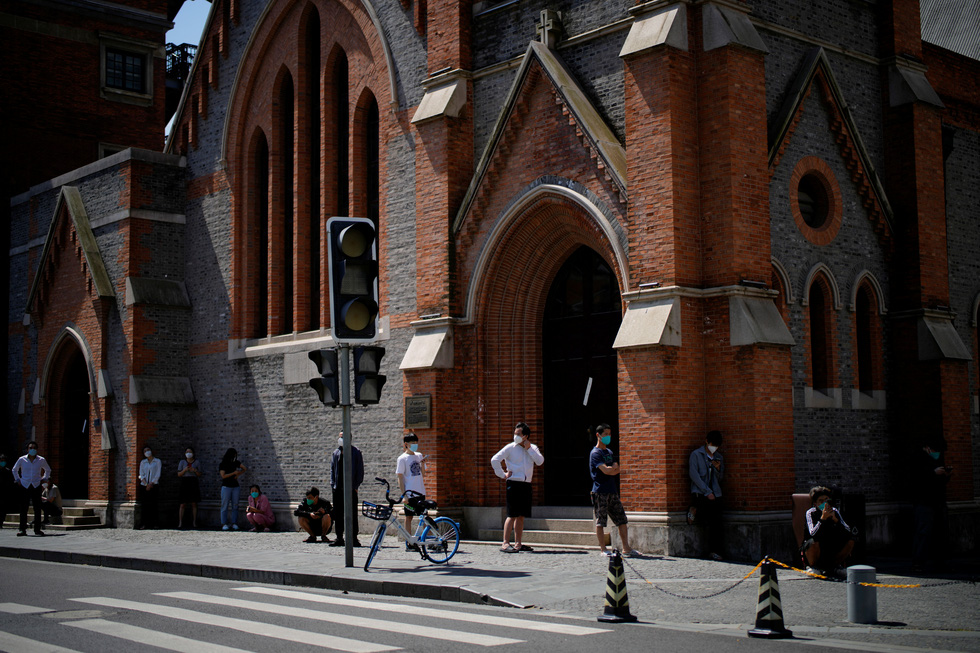 People wait for a COVID-19 test outside a church in Shanghai, May 31 – Photo: REUTERS
Shanghai will return to normal life from dawn on June 1. Citizens' passports will be a thing of the past, public transport will resume, and people will return to work.
"Now suddenly going back to work makes me a little nervous," said Joseph Mak, a resident of Shanghai. "It's hard to believe this is actually happening."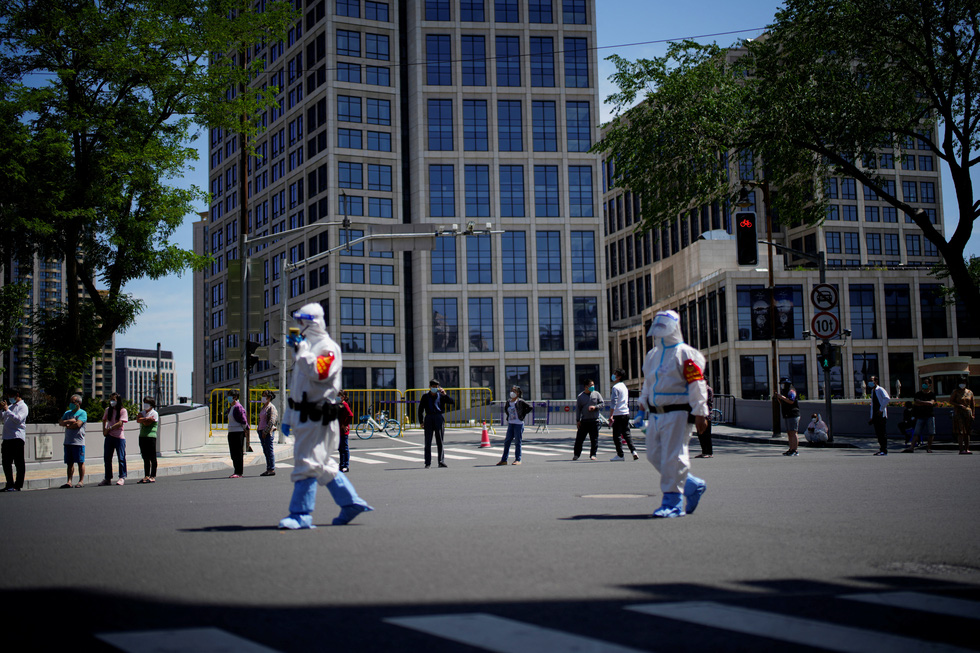 A long line of people waits for testing in central Shanghai, May 31 – Photo: REUTERS
The easing of restrictive measures against the COVID-19 epidemic only applies to people in low-risk areas, or about 22.5 million people. People will still have to wear masks and are encouraged to limit gatherings.
Dining at restaurants is still prohibited. Stores can operate at 75% capacity. Residents will need to have a COVID-19 test result every 72 hours to travel by public transport or to public places.
Strict isolation regulations still apply to people who test positive for SARS-CoV-2 (the virus that causes COVID-19) and their close contacts.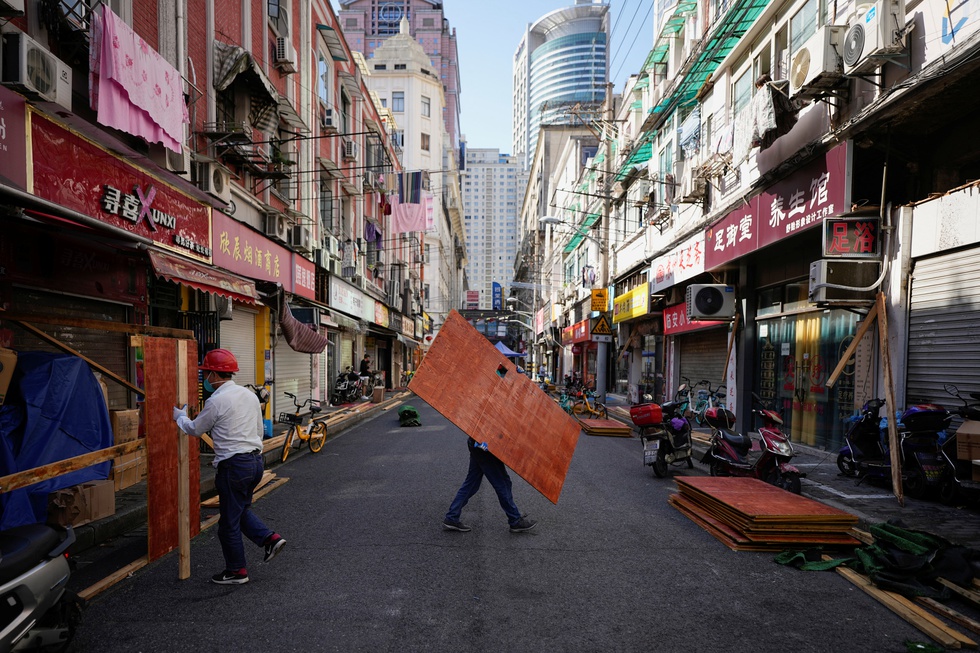 Removing fences in front of residential areas, May 31 – Photo: REUTERS
The end of the blockade order brings relief to the people. China is one of a number of major countries that are implementing a "Zero COVID" policy aimed at eliminating all outbreaks.
However, experts predict that the highly infectious variant of Omicron is likely to return and it remains to be seen whether regular testing can ensure the outbreak is under control.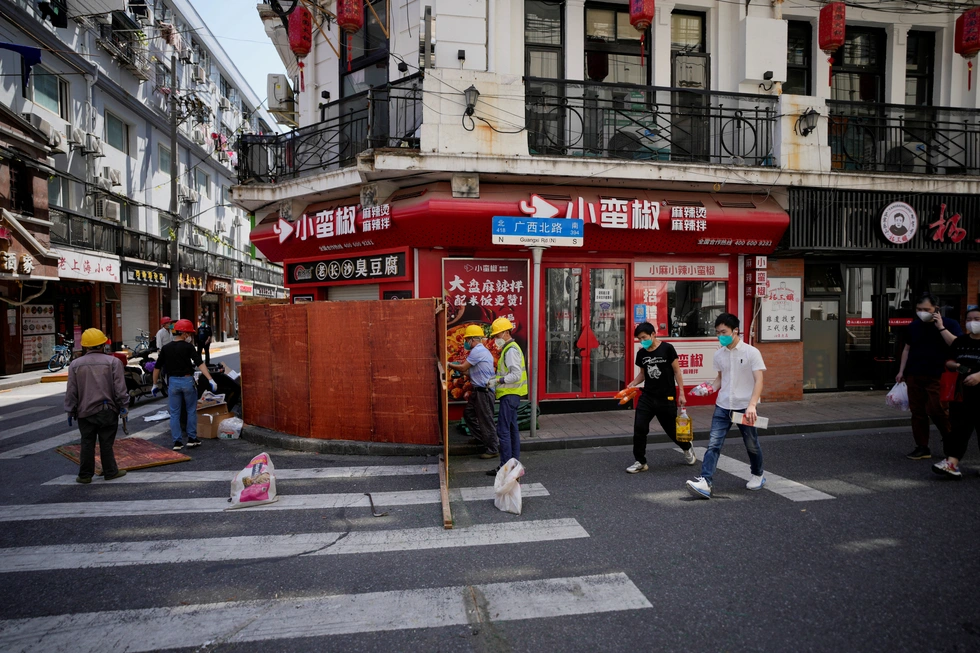 People are busy preparing for the moment of lifting the blockade after 2 months – Photo: REUTERS
The blockades imposed to prevent the spread of COVID-19 in China have disrupted supply chains, curbed demand and halted production.
Economic activity in China recovered somewhat in May as restrictions imposed to combat the epidemic in major manufacturing hubs were gradually eased, although travel control measures remained sluggish. decrease in demand and limit production.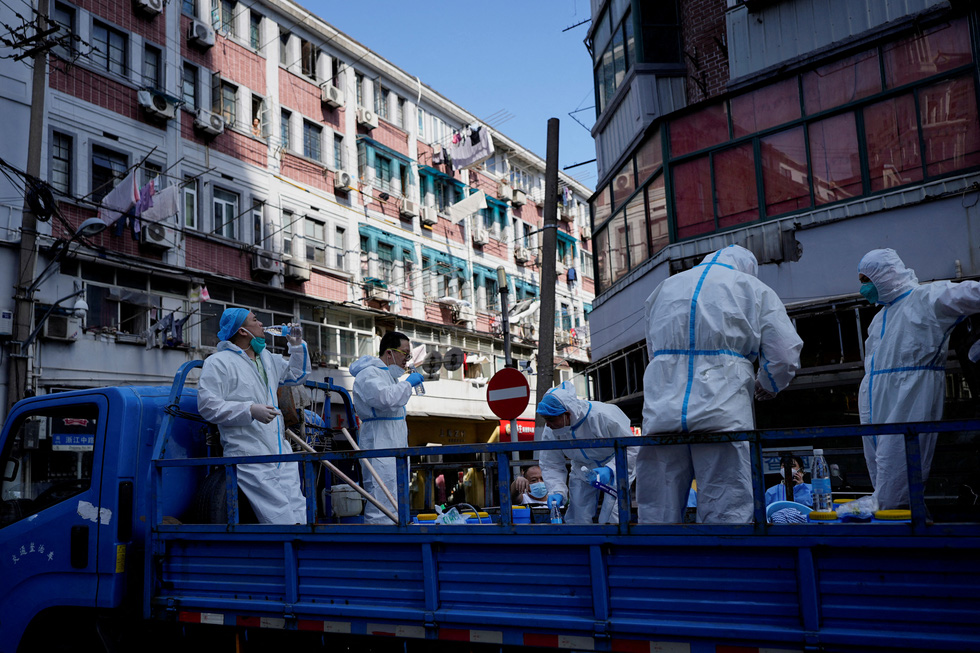 Medical staff rest on a street in Shanghai, May 31 – Photo: REUTERS
On May 30, Shanghai recorded 31 new cases of COVID-19, down from 67 cases recorded a day earlier.
The downward trend in the number of cases can be seen in many other cities in China, as the number of new cases per day has decreased from 184 cases to 174 cases nationwide. The capital Beijing also recorded a decrease in the number of new cases, with 18 cases on May 30.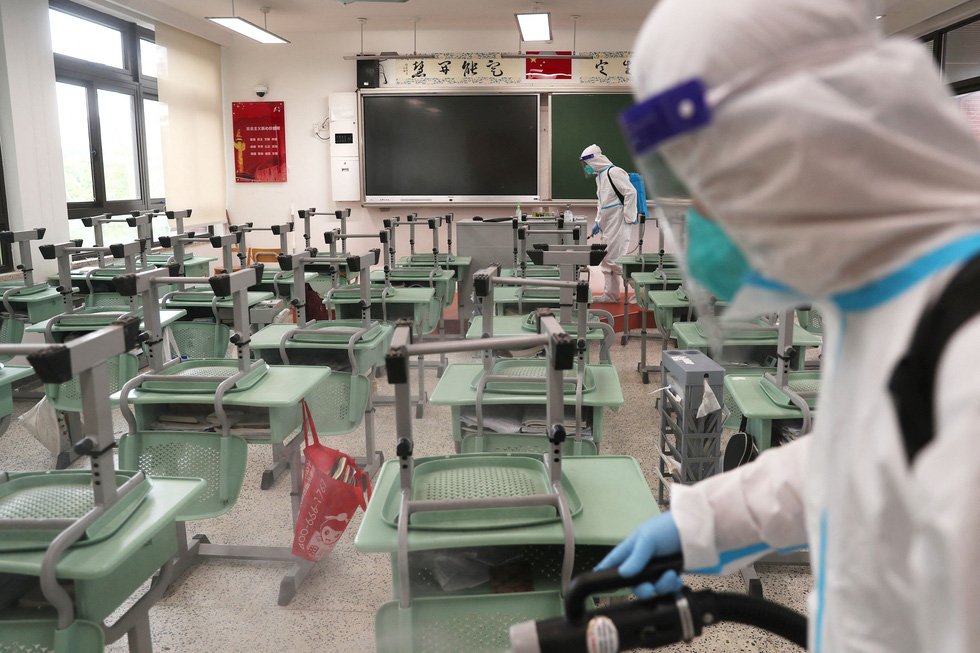 Medical staff spray disinfectant in the classroom, preparing students to go back to school, May 30 – Photo: REUTERS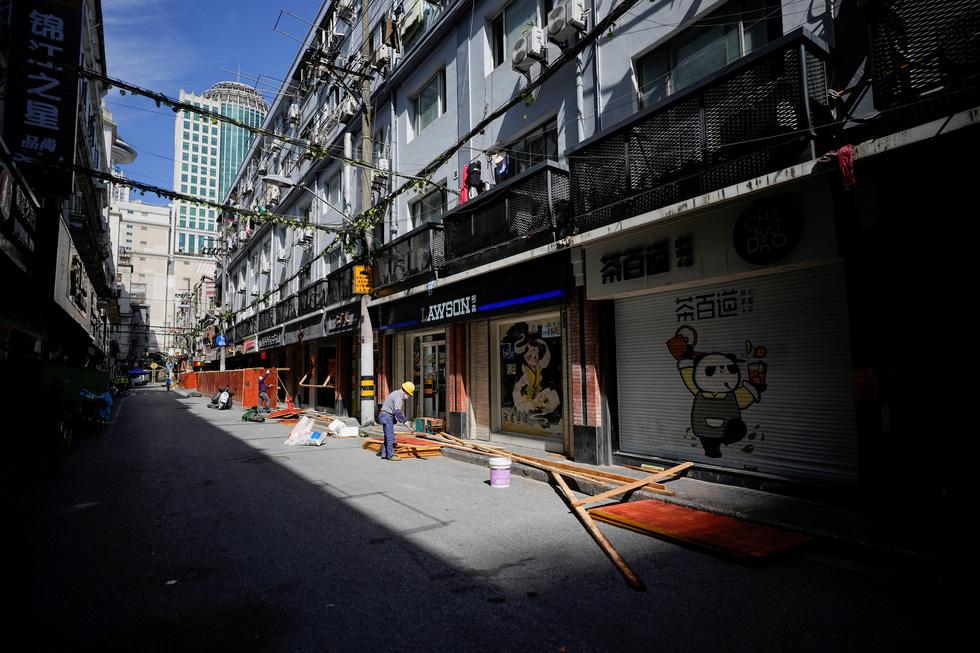 Many business owners in Shanghai look forward to a quick economic recovery – Photo: REUTERS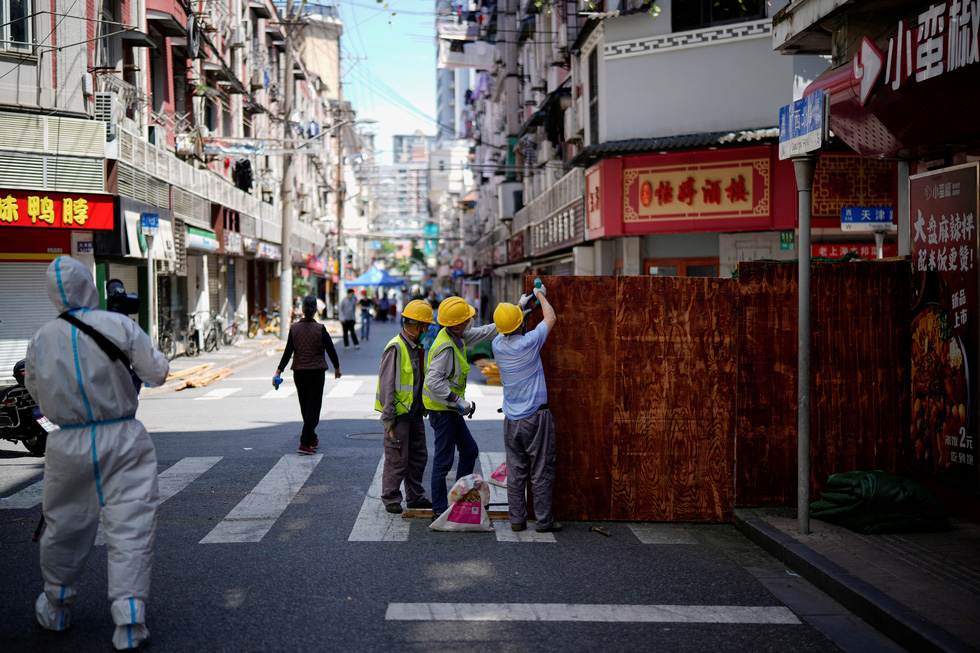 With a strict "Zero-COVID" policy, Shanghai residents are worried that the blockade may recur – Photo: REUTERS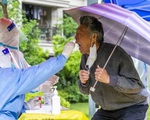 Shanghai just reopened