Life Style
Sport
She gave up her bachelor's degree in preschool and won a tearful gold medal at the SEA Games
The Tearful Pain of the Champion
"When I got home, my mother told me that my grandson usually goes to bed early, but on the day I hit the final, he played late, but he still watched and took out the milk carton and spoon to knock to cheer for him, it automatically knock and then shout yourself but know nothing.
It is the child of my 5th biological sister, who passed away last year from Covid-19. Hearing my mother say that, I suddenly burst into tears, thinking that I love her so much." Huynh Thi Kim Vang, a Kickboxer who won the gold medal at the 31st SEA Games, shed tears of emotion when she returned to her hometown An Giang.
Kim Vang is the 5th daughter in a family with all 6 sisters from Tinh Bien, An Giang. The boxer born in 1997 surprised when he won the gold medal at the first time he attended the 31st SEA Games.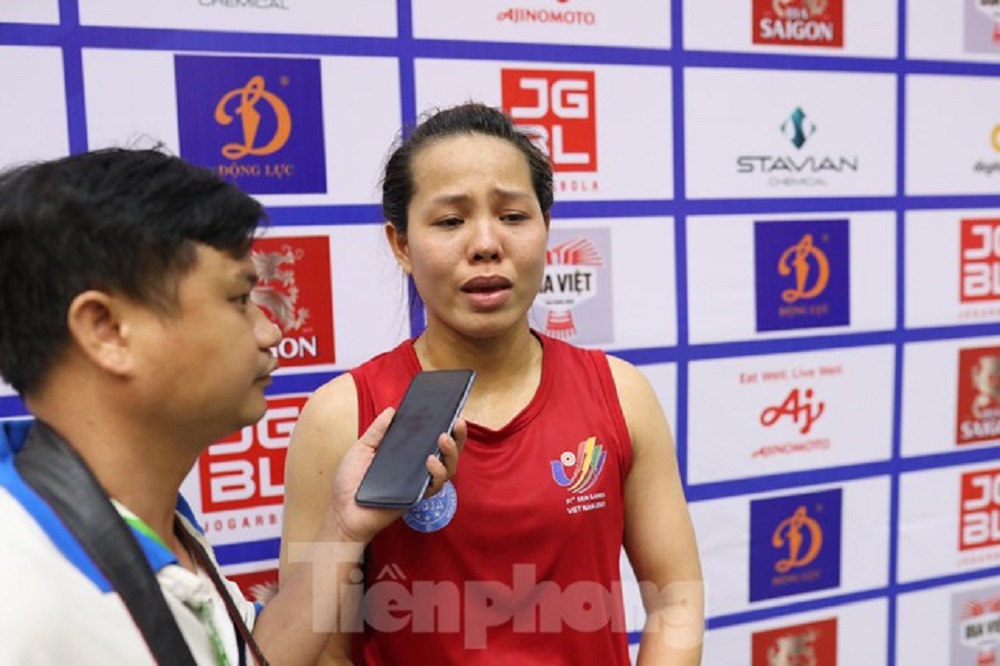 Kim Vang shed tears after winning the 31st SEA Games gold medal (photo: Vanguard)
The knocking of a milk can of a three-year-old child and the tears after the SEA Games final contained Kim Vang's great pain on the martial arts path. To become a champion, Gold must be very persistent, possessing the spirit of "steel" to overcome the pain of losing two biological sisters in a short period of time because of the Covid-19 epidemic.
"My 5th sister died in Binh Duong at the peak of the epidemic last year, just 100 days ago, my second sister, who had just given birth to a baby 6 months ago, also passed away, leaving 3 children behind. focused on the team, when I heard such news, it was like a big shock to me.I wanted to go home, take a break from training.
My mother was also very scared and worried, so she advised me to take a break because I was alone in Saigon, so she didn't know what to do. At that time, there was still no decision to postpone the SEA Games, so the team still practiced normally.
During Tet 2022, I went home to rest for two months and did not return to the team, but the teachers called to encourage, comfort and tell me to go back to practice. When I went up, I really didn't have the spirit, after practicing 3 sessions, I vomited for 2 sessions, not keeping up with the intensity like everyone else. Only then did the teachers reduce the lesson plan slightly, then I gradually kept up." The martial artist from An Giang tells about the time he faced mental shock.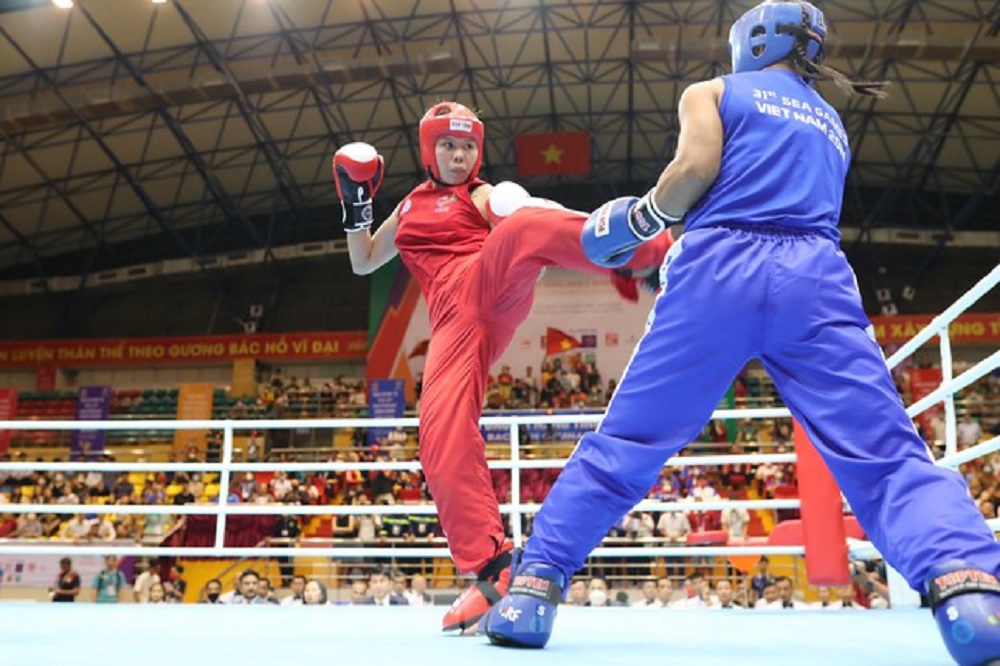 Self-proclaimed as an emotional person, always family-oriented, so when suffering too much pain, Kim Vang is really weak. But that pain is the driving force for the "steel rose" of An Giang to overcome adversity and bring pride to the family at the SEA Games held in Vietnam.
GET OUT OF KINDLE UNIVERSITY & SEA GAMES WINNER
Huynh Thi Kim Vang's family is a "genuine" western farmer, with many members but only a little more than 1 public land. Vang's parents often work to plant seedlings to earn money to feed their 6 sisters. Before Vang, all 4 sisters were not able to study, only finished 9th grade to work hard to earn a living.
Kim Vang would have been in a similar situation if he had not had a knack for martial arts. The SEA Games champion said: "Back then, when I was in 8th grade, I always hid from my parents to secretly learn martial arts, but my family didn't let me. At first, I practiced Traditional Martial Arts, when I competed in the provincial tournament, Master Xuan Lieu discovered that I had a talent, so I brought him to the team. recruit.
When I joined the talent team, I was paid 100,000 VND/month. When the teacher told me to bring the paper home for my family to sign, I also faked the signature, but there was something wrong so I went directly to the house to give it to my parents to sign again, then my mother knew that I was learning martial arts.
At the end of the 9th grade, my mother wanted to let me leave school to help support my family like my sisters, but at that time, I asked her to focus on the talent team so that I could study and practice martial arts at the same time. At first, my mother also refused because "what's the use of learning this for a girl", but gradually convinced and then she agreed.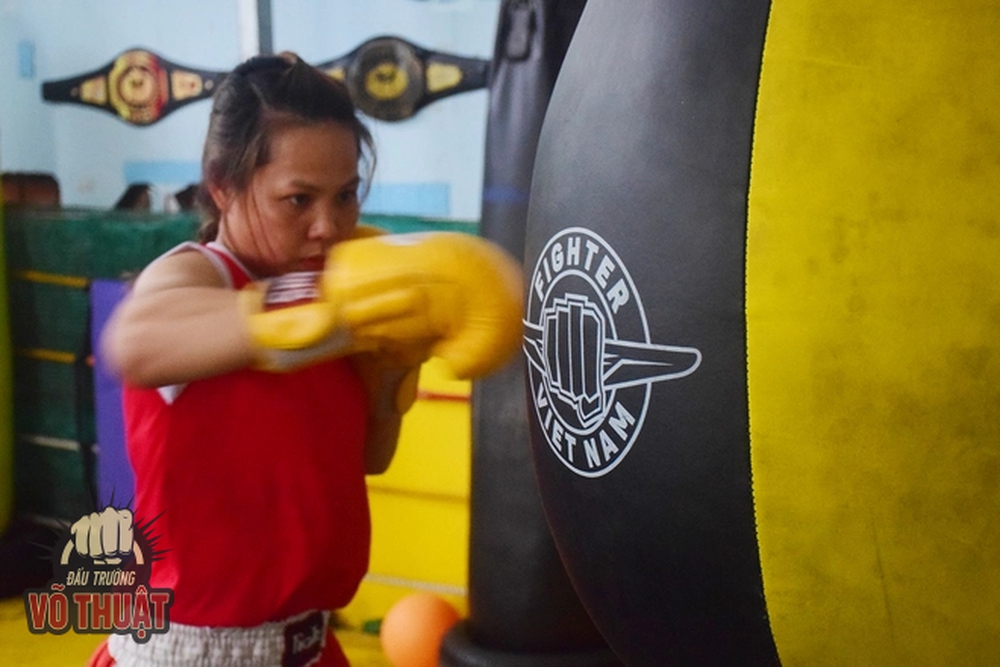 Starting with Traditional Martial Arts, then continuing to move to Pencak Silat, Muay Thai, Kim Vang showed his versatility. In 2014, she suffered a serious injury that seemed to retire from her career. When he returned, Vang was suggested by the coaches to practice Kickboxing and since then he has been attached to this subject until now.
Although often busy due to the tight training schedule of a boxer, Kim Vang still maintains his cultural studies, especially graduating from a university that has nothing to do with sports – preschool pedagogy.
Kim Vang said that she received her Bachelor's degree in Early Childhood Education from Tra Vinh University right before joining the Kickboxing team to attend the 31st SEA Games.
"Everybody in the house said why don't you go and ask for a kindergarten teacher, but focus on fighting all day. There is a third sister who is working in Phu Quoc and also said that there is a shortage of preschool teachers there, go there and stay at her house. and went to work, but I refused because I was away from home. I have a diploma so I can use it later, but now training takes up all of my time, so I can't do anything." Kim Vang shared.
Putting aside her bachelor's degree in Kindergarten, An Giang "steel rose" chose Kickboxing to make the biggest mark in her life. On the journey to win the 31st SEA Games gold medal, Kim Vang said that it was not the final but the match with the "giant" Thai boxer in the semi-finals that was the turning point.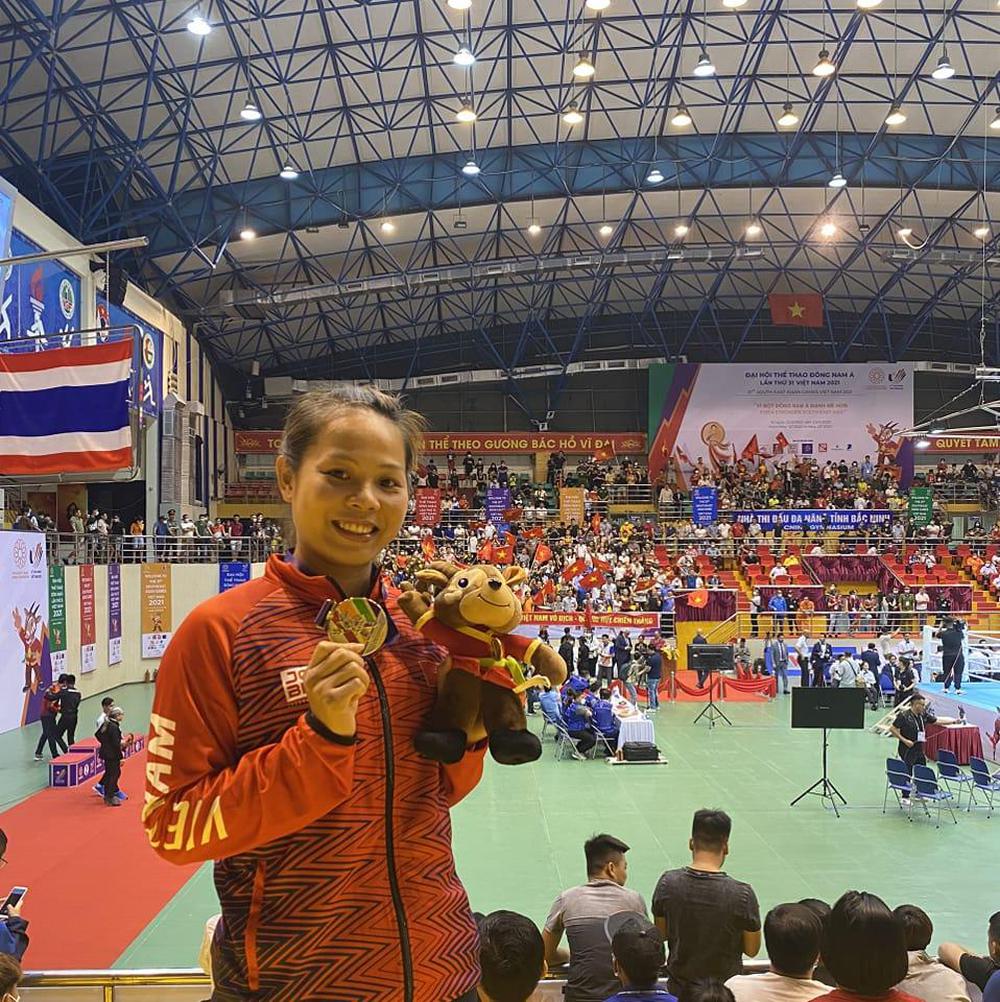 Gold explains: "Thai boxers force them to sign down to compete, so they look bigger than me. At home, everyone tells me why the opponent is so big, are you afraid to go up there, close your eyes and fight big? Do you have to sign up? so my physical strength was affected, the feeling of being inactive a lot. But in return, the people of Bac Ninh cheered enthusiastically, so my spirit was "stronger" than usual. When I finished, I didn't think I won because the opponent was too big. , good, but in the end, I really won."
As for the final, there is also pressure because Kickboxing has set a target of 4 gold medals, and I am a newcomer, before that, Ms. Hang Nga and Mr. Tuan have already won gold, so I am afraid that if I don't fight well, I will lose. affect the entire team. But in the match, the Filipino boxer was on the same level, so I was confident in the fighting spirit according to the coach's tactics below and won."
Each gold medal of Vietnamese athletes is a story to show how they have tried to overcome difficulties and bring glory to the country's sports.
Huynh Thi Kim Vang said that when she won and heard the Vietnamese cheers at the gym, her emotions were indescribable, proud because she thought she had just done something for the country, and at the same time impressed by the love of her life. sincere feelings of the people of Bac Ninh cheering for the martial artists of Vietnam.
"The first day people didn't understand what this sport was like, but on the second day, the stadium was full. Even one day, people fought until 11pm, but people still stayed to watch.
Normally, the area for athletes must have a new card to enter, but on the final day, everyone was too crowded, so the guards had to arrange for people to sit in the area of ​​​​the athletes to wait. Bac Ninh's audience is really enthusiastic and is like a second source of strength for martial artists." Kim Vang recounted.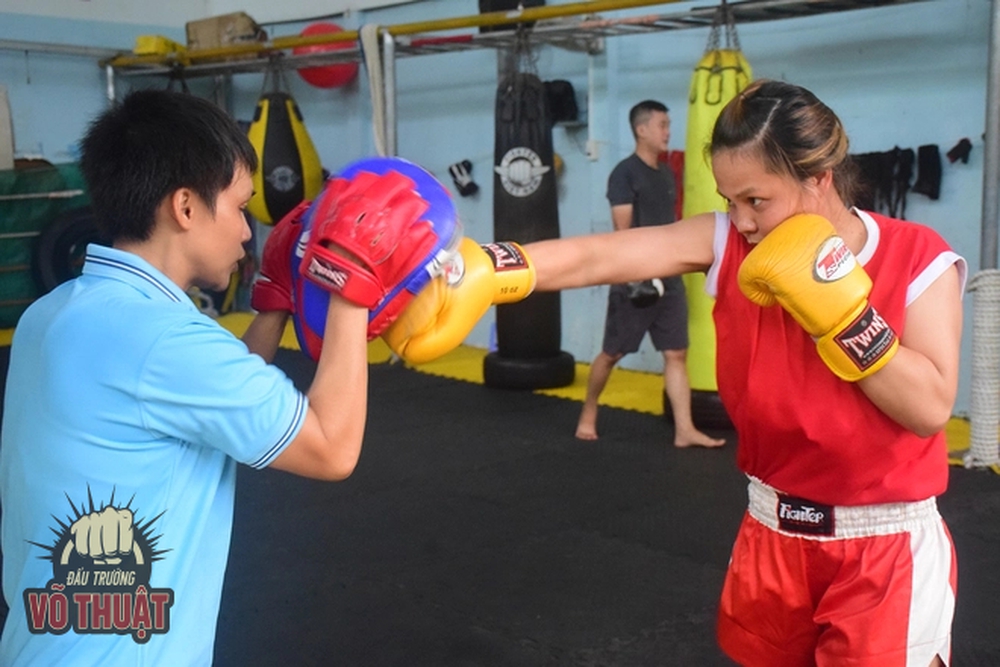 Although he stepped to the top right at the first time attending the SEA Games, when it comes to the future, whether he will stick with martial arts for a long time, Kim Vang's answer is still open. It seems that the loss is so great that the mother at home can't hold back so that her daughter is often away from home, rolling around in the ring.
"Mom wants me to take a break, I don't want my sisters to work far away." Kim Vang confided. Last time, Kim Vang temporarily put aside his job as a preschool teacher to choose Kickboxing, this time, the SEA Games champion is still thinking about the answer to the next journey of his life.
https://soha.vn/bong-hong-thep-vo-viet-gac-bang-cu-nhan-mam-non-gianh-tam-hcv-dam-nuoc-mat-o-sea-games-20220530184906135. htm
You are reading the article
She gave up her bachelor's degree in preschool and won a tearful gold medal at the SEA Games

at
Blogtuan.info
– Source:
Kenh14.Vn
– Read the original article
here