Elon Musk – Chairman of electric car group Teslaa and SpaceX are the richest people in the world today with a fortune exceeding $200 billion in May 2022. But in the Musk family, this billionaire is not the only one who is successful and rich. Elon Musk's mother, brother and sister are also extremely successful and successful in their careers. In particular, younger brother Kimbal Musk also has a fortune almost equal to a billionaire and an interesting career journey no less than his brother.
Start a career in your twenties
Kimbal Musk was born in 1972 in South Africa, the youngest son of couple Errol and Maye Musk. In 1989, Mrs. Maye divorced and brought all 3 children to her homeland, Canada. Growing up under the upbringing of a single mother, the three Musk brothers are still well-educated and highly independent.
After graduating from Queen's University in 1995, Kimbal started a business instead of working for a salary like his peers. The person who joined him on this journey was none other than his brother Elon. They founded the software company Zip2. It only took 4 years, the two brothers developed Zip2 to great success and sold it to Compaq in 1999 and raised 307 million USD (about 7,100 billion).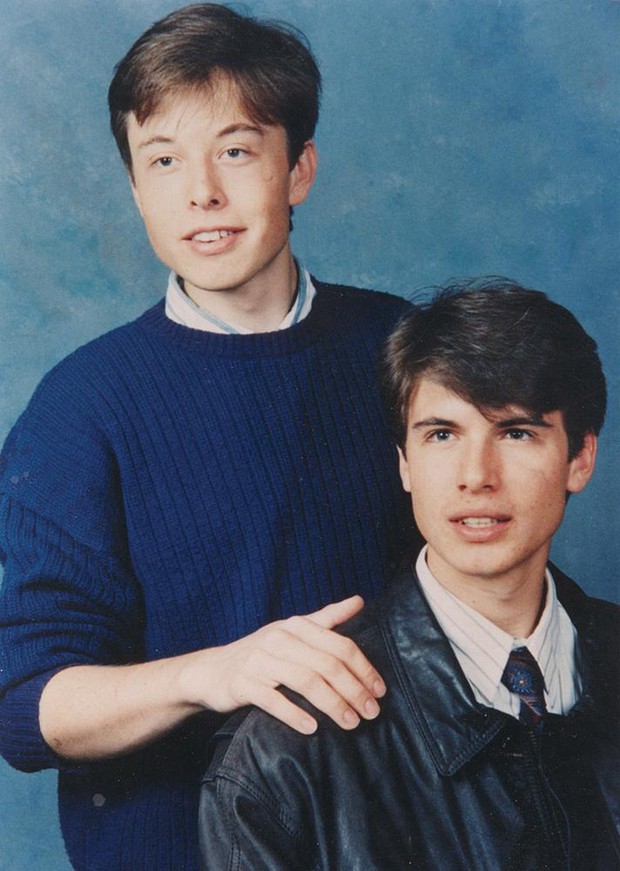 2 Musk brothers in their youth
After Zip2, Kimbal Musk continues his journey as a young entrepreneur with many advantages. He invests in many new technology and software companies, including Elon's businesses like X.com. X.com was merged with PayPal in 2002 after a $1.5 billion deal in 2002.
Kimbal immigrated to New York (USA) to live and in 2004 he opened The Kitchen – its own first business. This is a restaurant system that has been listed as "America's Best Restaurants" for many consecutive years with branches spread across many states.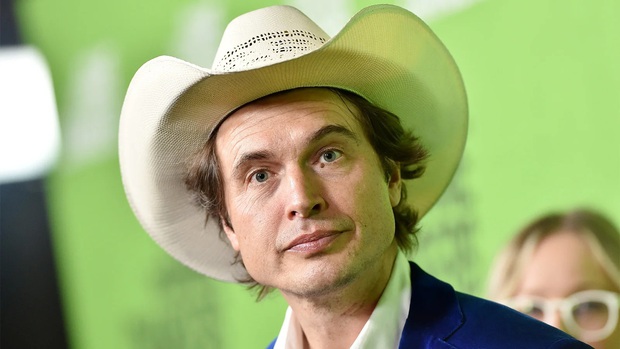 The Musk brothers became self-made millionaires very early
From 2006 to 2011, young millionaire Kimbal Musk became CEO of OneRiot, a media company. At the same time, he still pursues his passion for the restaurant business. In 2011, chain Next Door American Eatery was established and has 10 locations after 8 years.
Kimbal also co-founded farm startup Square Roots in 2016 and invested in meal subscription service Everytable with lab-raised meat company Upside Foods. But Kimbal's most famous project in the media is Big Green, a non-profit organization that builds gardens at schools to teach students about nutrition, health and food knowledge.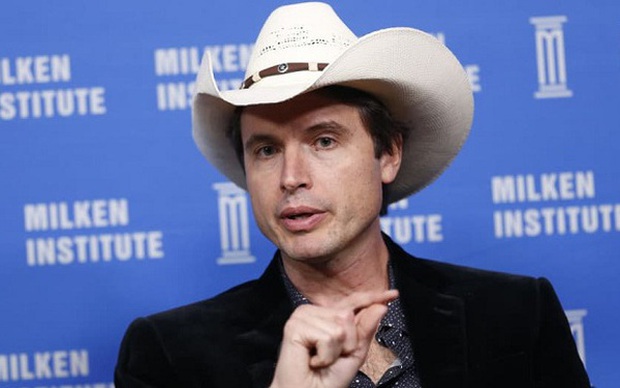 Kimbal continuously invests and participates in potential startups
Always with my brother
From a young age, Kimbal has been an important companion of Elon Musk on the way to riches. After the "common child" Zip2, the two brothers went their separate ways, but Kimbal always appeared in all of his brother's projects.
Kimbal Musk is one of the first investors in the world's most valuable electric car company – Tesla. Since 2004, he is also a member of the board of directors (BOD) of this big man and Kimbal's stock investment in the group accounts for about approx. 0.04%, worth 170 million USD. In 2008, when the economic downturn hit, Kimbal sold many of his assets in other businesses to pour into Tesla, helping the company through the difficult period. Besides, teh? space technology company SpaceX, he also owns stock and participates Board of Directors.
According to Forbes, currently Kimbal Musk is said to have a net worth of more than 700 million USD, which means he has the potential to contribute his name to the list of world billionaires in the near future.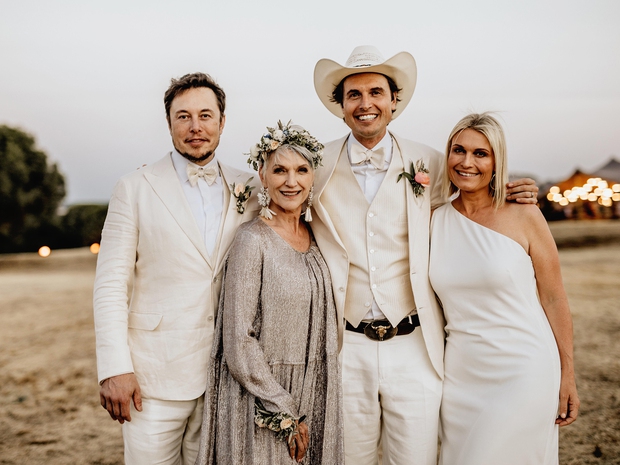 Kimbal, Elon and sister Tosca Musk take a photo with their mother Maye
Personal life
Kimbal is married to Jen Lewin, with whom he founded the project The Kitchen from a young age. The couple have been together for more than 10 years and have three children. However, the two went their separate ways.
In April 2018, Kimbal Musk married Christiana Wyly, an environmental activist. Christiana also has an extremely large fortune because she is the daughter of American billionaire Sam Wyly. Elon Musk's sister-in-law is currently the CEO and chairman of Unreasonable Group, which she founded. She is said to own a fortune of 500 million USD, no less than her husband.
Although both extremely wealthy, Kimbal and Christiana live a simple and secretive life. The couple is said to meet and connect with each other because of the same passion for projects for the environment and green living. Their 300-guest wedding ceremony was held in a private villa and was not lavish and extravagant. However, this wedding still made people admire when the guest list included former President Barack Obama and actor Will Smith.
Source: SCMP, Business Insider
https://kenh14.vn/em-trai-tai-gioi-khong-kem-canh-cua-elon-musk-lap-nghiep-tu-tuoi-doi-muoi-tai-san-gan-ty-do- vacancies
You are reading the article
The equally talented younger brother of billionaire Elon Musk

at
Blogtuan.info
– Source:
Kenh14.Vn
– Read the original article
here