Business
"Bewitch" customers thanks to excellent service & quintessential taste
Pho is, without a doubt, a super signature dish when it comes to Vietnamese cuisine. No Vietnamese restaurant does not have pho on the menu and it is rare for international eateries to miss this dish. That popularity creates a certain confidence, "guarantee" for pho businessmen. But pho, whether in Vietnam or abroad, is a challenging dish, because not everyone cooks it well.
In Japan, in 2018, when Mr. Ngo Thanh Tung started a restaurant business, pho had become a familiar international dish. But that is also what makes him "sleepless". The most famous Hanoi noodle shop in Japan was opened by the owner with the main purpose of letting the Japanese know what authentic pho is like.
Beef noodle soup at Pho restaurant 77
"Many years living in Japan, I realized that pho sold in Japan is very… bad, whether the chef is Vietnamese or Japanese. Vietnamese restaurants open as much as mushrooms, many shops sell pho, but the broth is meat broth mixed with stewed stock or industrial pho seasoning balls. There are Japanese restaurants that cook pho and even add tomatoes (?!).
Those dishes are not really pho, should not be called pho, because the person who cooks it doesn't really understand about the dish, about the soul of Vietnamese cuisine. That made me very sad and decided to get to work.".
The secret of the best Hanoi Pho restaurant in Japan
Mr. Tung is not a chef. He "rolled around" in Japan from 1999 to 2000 with a job as a translator and tour guide. In 2007, he was a lecturer at Japan Sports University. 3 years later, he opened a travel agency and independent business.
The Vietnamese food restaurant that he humbly calls "Pho 77" opened its first branch near Fusa station in Abiko, Chiba; then opened another shop right near Narita airport. At this restaurant, in addition to the main dish, Hanoi pho, Mr. Tung also introduced the quintessence of Vietnamese dishes such as fried spring rolls, Hue beef noodle soup, Southern fried beef noodle soup, spring rolls…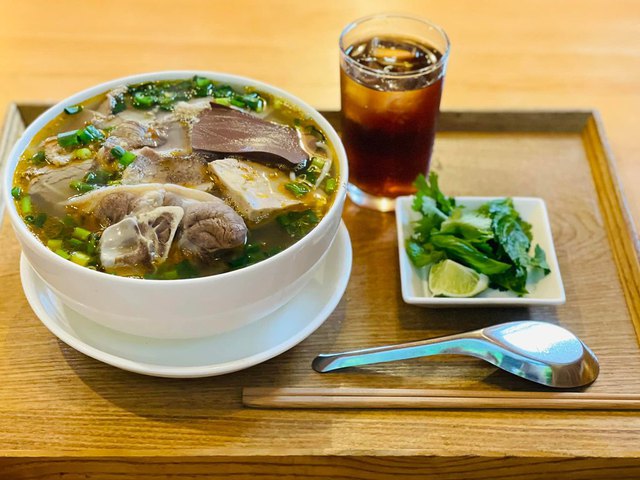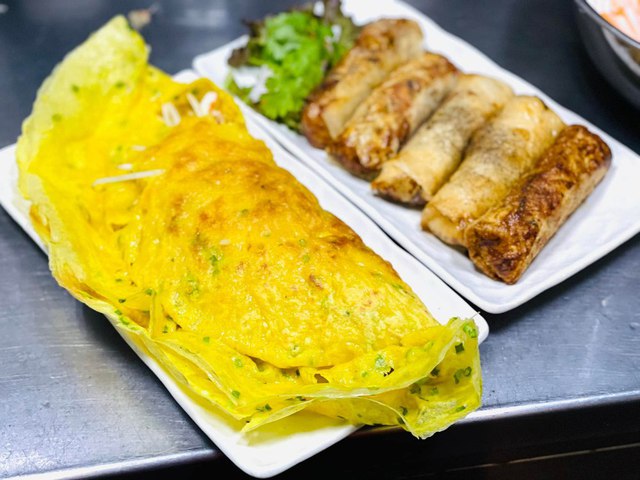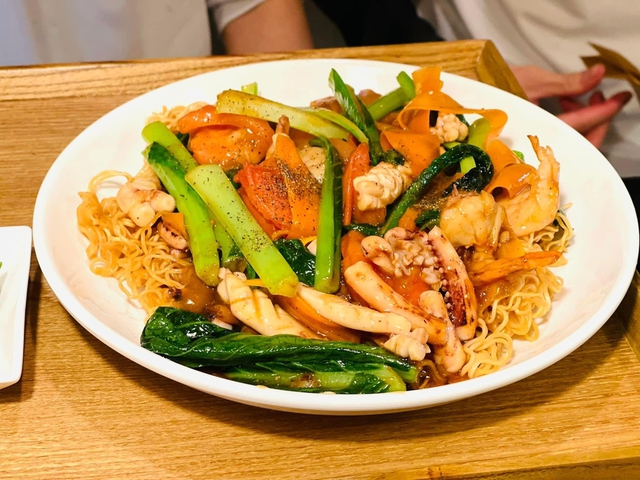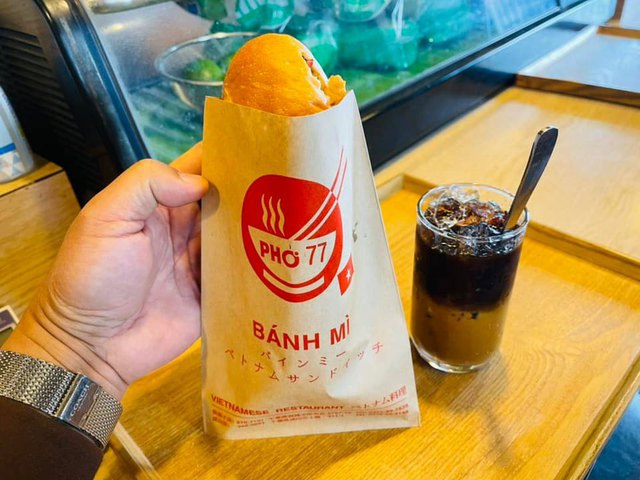 The simple Vietnamese menu here has conquered the taste of foreign diners.
He confided that he is a gourmet, has high standards in eating and is very proud of Vietnamese cuisine, so he wants to open a restaurant to "show off", to bring the Japanese "travel" through various restaurants. dish.
"The shop sells dozens of Vietnamese dishes, which I always make "to the end" with extremely high standards of food hygiene and safety and taste standards. In the past, I had to import all the spices in Vietnam, thanks to the pilots and flight attendants who brought pho to cook, now supermarkets have enough, so it's not too challenging.
Bone and meat is a difficult problem. Beef in Japan is extremely delicious, but manufacturers often cut it into small pieces to sell. I had to go to the slaughterhouse to buy bones and big chunks of meat, all kinds of buckets, encrusted, loin… just like at home. That makes me confident that my shop is the best pho restaurant in Japan right now.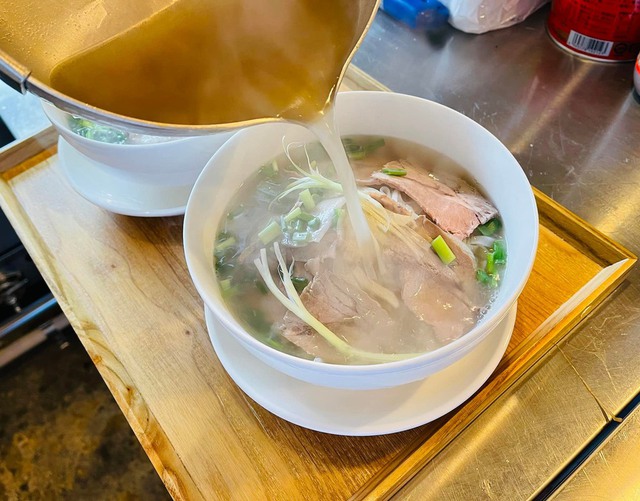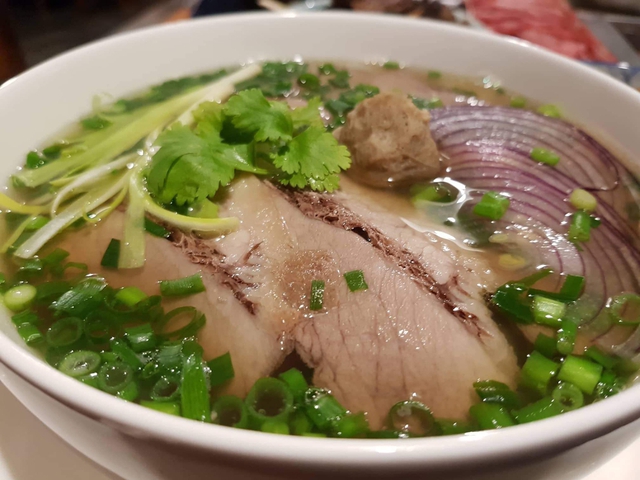 Or like the bread, I also make the Hanoi style, don't make the pate or pour a lot of sauce, add a lot of vegetables and onions like the Southern bread, but only have fatty pate, red sausage, little coriander… The bread is also baked. Only in an exclusive oven, after 3 tests, the texture is closest to Vietnamese bread: The outside is crispy but not hard, the inside is spongy.
Our fried spring rolls are not frozen, but when ordered, we mix the filling, roll, and fry hot on the spot to keep the sweetness. Beer at sale also only beer Hue, Truc Bach, Hanoi, Saigon … but no foreign beer… The tea served in the shop is also pineapple ginseng tea hand-carried from Vietnam.".
This picky boss also pays great attention to the look and feel of the shop. Outside, he hung the Vietnamese flag. Inside, decorative paintings, tables and chairs, chopsticks, paper boxes must also be in Vietnamese style. The TV in the shop also plays all Vietnamese music and Vietnamese news.
Even decorative fresh flowers must "match". In Hanoi in the season of lilies and peach blossoms, Mr. Tung's shop is the same. All of that synchronization creates a space of Vietnamese characteristics in Japan.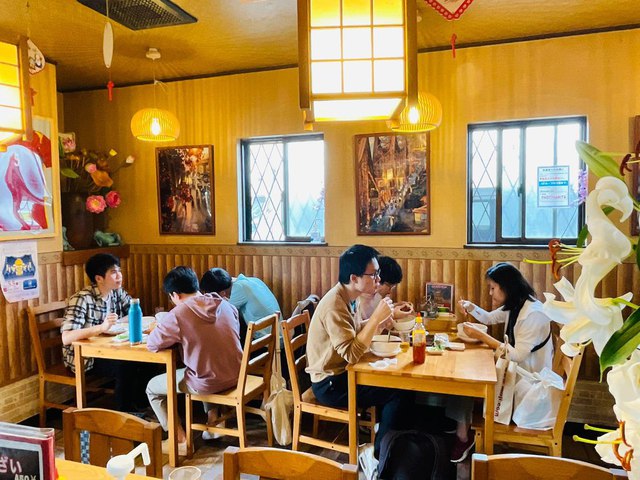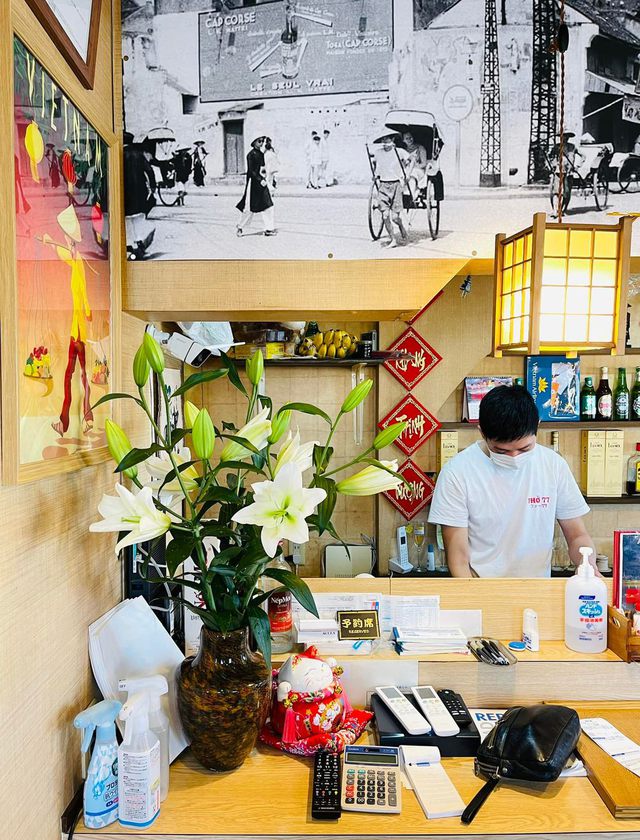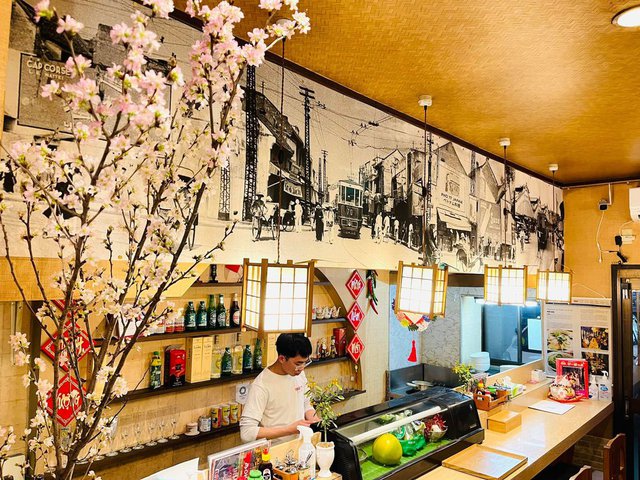 The owner wants to create a Vietnamese atmosphere in his restaurant.
The "unusual" way of serving surprised the Japanese
The Vietnamese quality in Pho 77 restaurant also lies in the "great service skill" that Mr. Tung applies. In Japan, it is taboo for restaurant staff to communicate freely with customers. But in his Hanoi pho restaurant, Mr. Tung intentionally uses very limited machines and maximizes communication.
He explained: "Counseling on dishes that are suitable for taste and weather, explaining about dishes, how to eat, explaining about culture … are things that machines cannot do. The feeling of a friendly, warm Vietnam, no robot can create.
I have trained the staff to understand each dish and carefully guide the guests on how to eat the right way, the right way of Vietnam. Does every guest know that eating bun cha is a must, what if you mix it all up? Then pho, without instructions, if they put all the spices on the table, or use the wrong chili sauce… how can the best experience be?
There are also customers who have eaten Southern-style pho, find it strange because the restaurant does not serve black sauce and bean sprouts, we also have to explain to the customer. Many times when we meet Vietnamese customers who are from the South coming to the shop, we also immediately tell them that the restaurant sells Hanoi-style pho, if the customer needs to eat vegetables, the price will be increased… That's how customers come to the restaurant I can taste Get a taste of Hanoi, curious about Vietnam before actually setting foot in your country.".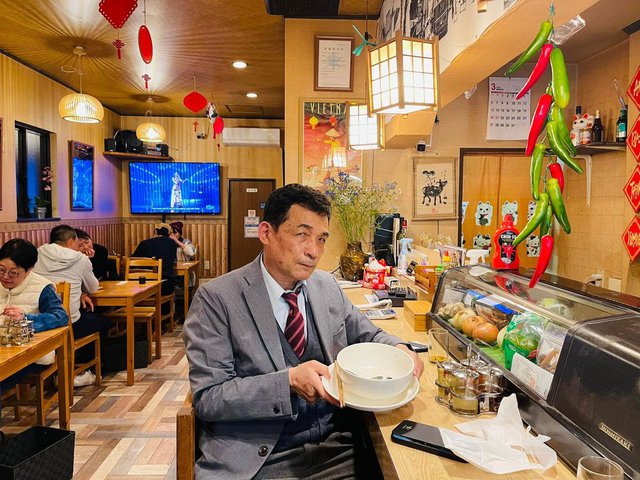 A regular customer of the restaurant showed off a clean bowl of pho to show his satisfaction.
Tung said that many people think that Japanese people are cold and do not like to communicate, but that is prejudice. As proof, his customers respond very well to being asked questions, being taught how to eat.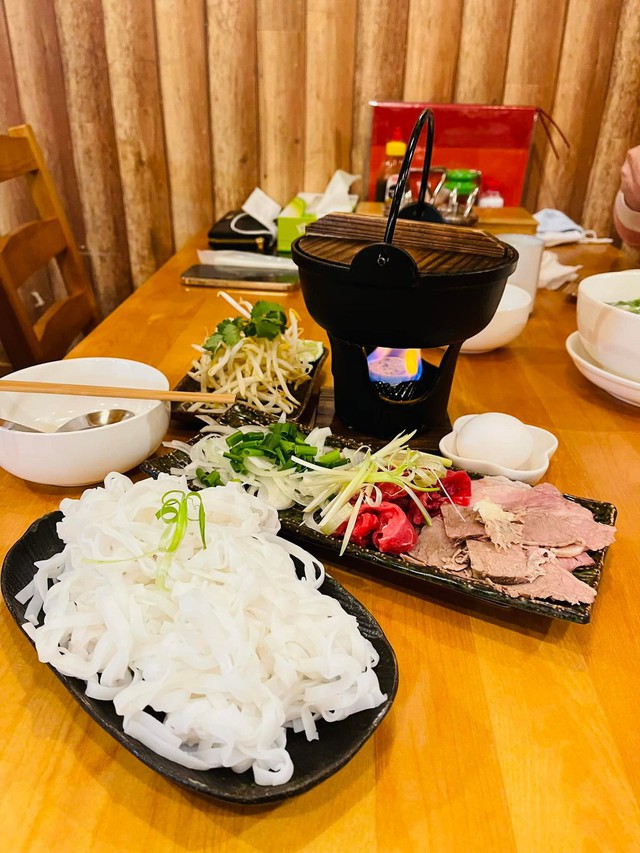 One-person-creative hot pot noodle soup that is well received by the Japanese.
There were even guests who had finished eating for a long time and lingered forever waiting for him to come out to tell him that they had been to Vietnam to play, asking him for information. At that time, he found his fastidiousness worth it.
The owner of the famous pho restaurant claims to be a "courteous ambassador" without a throne, because he not only serves food, but also "leads" guests to taste Vietnamese culture. Unlike Japanese restaurants, people come to lunch very quickly, Tung's restaurant is open from 11 am to 11 pm.
When the customer asked, he said: "Vietnamese people never have to rush to eat on time. You can eat here at any time. Even near 11pm, the shop is about to close, but if you want to eat, just call ahead and we will wait."
But they really wait, just to serve 1-2 customers "scratch" at the end of the day. "I may not get richer, but a few more people with delicious meals, satisfied, I am very happy', laughing, he continued.
The owner "hugs the food" to keep the essence of Vietnamese dishes
Doing business abroad is full of stories, including problems from cultural differences, but Mr. Tung is still alone. The owner of the travel agency is still in charge of the kitchen, from cooking pho, pouring pancakes by hand, making Southern beef noodles, grinding chili sauce, making garlic vinegar, quality control, serving calves, chatting with diners. .. until I go to the market to buy ingredients.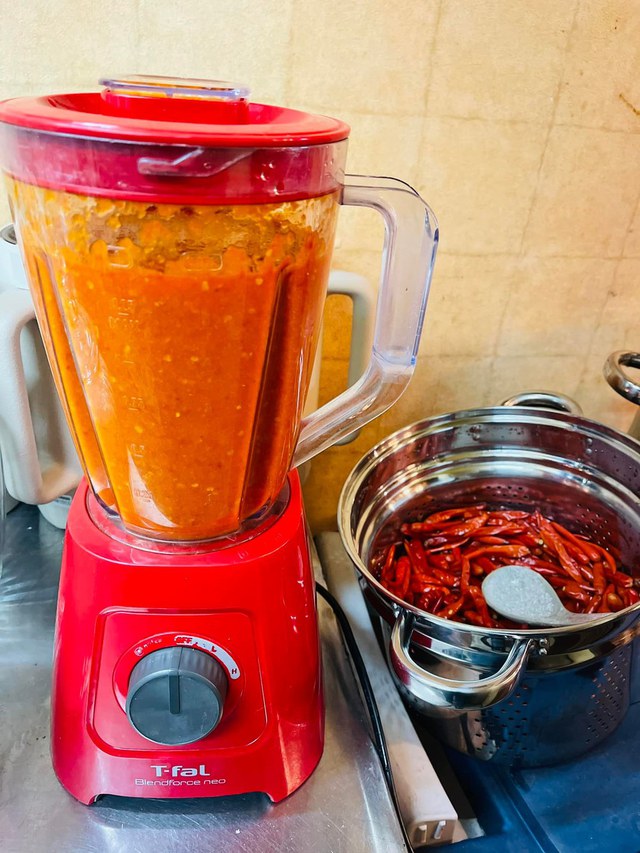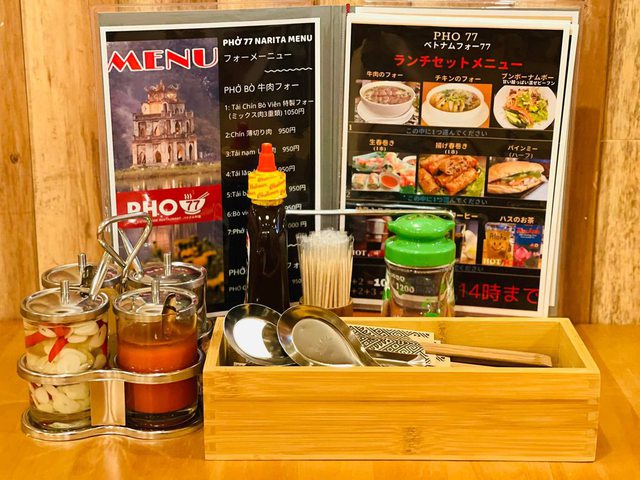 Tung is almost never absent from the shop. Although he has been trained very carefully, he still never leaves the shop to the staff to take care of. On days when he wants to go out, for peace of mind, he will announce the sale, the original country pulled together to travel somewhere for a few days and then come back.
"I myself am a fastidious person, if I go to a restaurant and it doesn't taste good, I don't regret the money but just feel annoyed because I didn't meet expectations. I opened the shop in the same spirit. I teach employees absolutely not to cut, change the quantity, because I accept a little loss, spend a little more to make the customer satisfied.
If you think about income too soon, you can't devote yourself to taking care of food. There are guests who have been to Vietnam, ate pho in Hanoi, and when they took a sip of their first spoon, they shouted: 'Here, right here!'.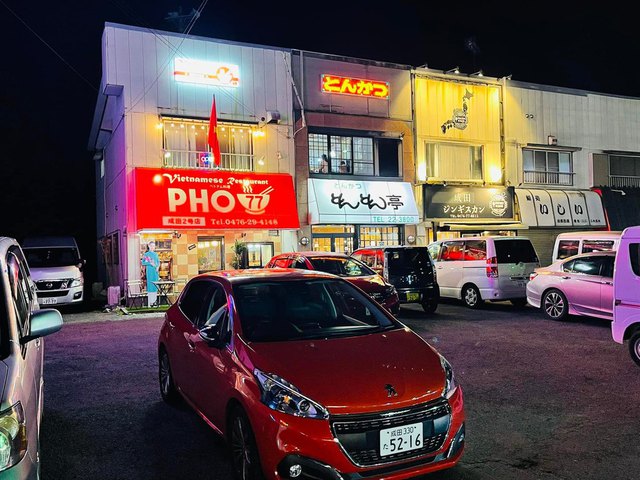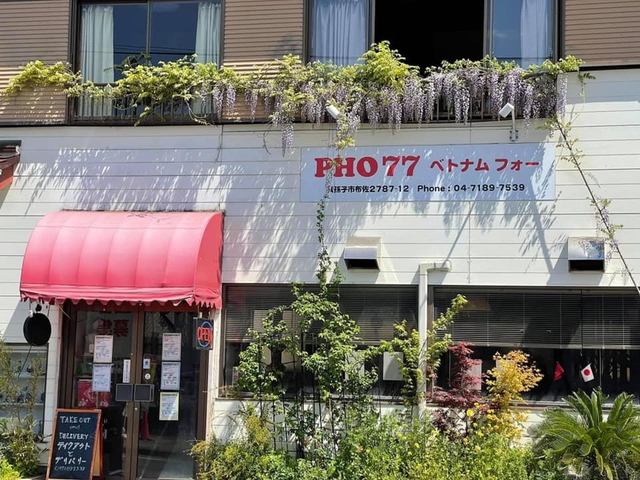 Tung's two pho restaurants in Naritta and Chiba both have good reputations.
Around my noodle shop, there are 4 Japanese restaurants, the most famous of which are Narita. Before, taking a taxi from the airport to the restaurant required reading the address of the restaurant next to it, now any driver can take customers directly to my restaurant. If guests go to the "neighborhood" restaurants to eat but still want to eat more Vietnamese dishes, the restaurant owner will order food and bring it to the customers to eat in their restaurant.
Opening a restaurant like I'm doing, honestly, it takes a lot of work, it's very tiring, it's much more tiring than leading guests on tours. But I am happy that elite cuisine is well received in the heart of Japan. My friends keep asking me, when will selling like this be profitable, in fact I'm at a loss (laughs), but the profit is part of the opportunity to promote the image and culture of Vietnam. That part, it's hard to put money into words!".
https://soha.vn/quan-pho-ngon-nhat-nhat-ban-bo-bua-khach-hang-nho-tuyet-ky-phuc-vu-huong-vi-tinh-hoa-20220531075508135.htm
You are reading the article
"Bewitch" customers thanks to excellent service & quintessential taste

at
Blogtuan.info
– Source:
cafebiz.vn
– Read the original article
here