Life Style
Yêu
Bui Yen Ly – boxer "dominating" Muay Thai: 12 years in a row national champion, won SEA G gold medal
SEA Games 31 ended, but the stories and achievements that the Vietnamese sports team has made still leave a deep impression in the hearts of the audience. And behind each medal is always countless sweat, effort and sacrifice of athletes.
Not only that, the medals become even more valuable when used for a special purpose: to propose. That is the story of female boxer Bui Yen Ly, who brought a gold medal in Muay Thai to give and propose to her girlfriend.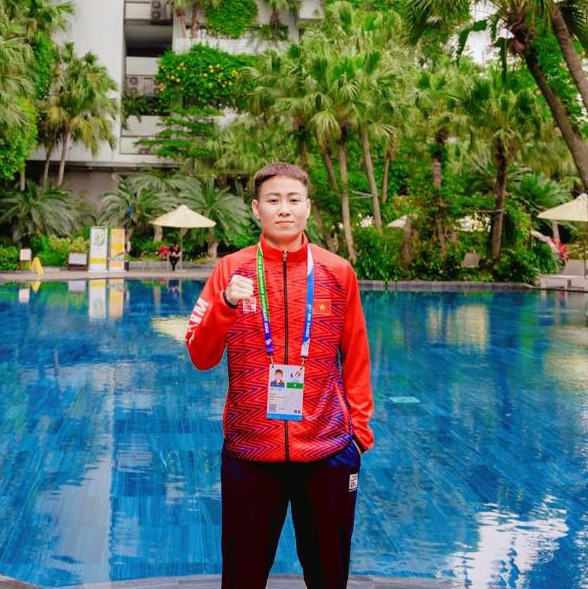 Gold medal at SEA Games 31 in Muay Thai

Being one of 10 elite athletes participating in the 31st SEA Games torch relay

12 years in a row national champion Muay Thai

Best Female Athlete of 2019 at the World Muay Thai Championships (IFMA)

1 gold medal at The World Games Muay Thai 2017

4 gold medals in Muay Thai World

And many medals of all kinds in domestic and international tournaments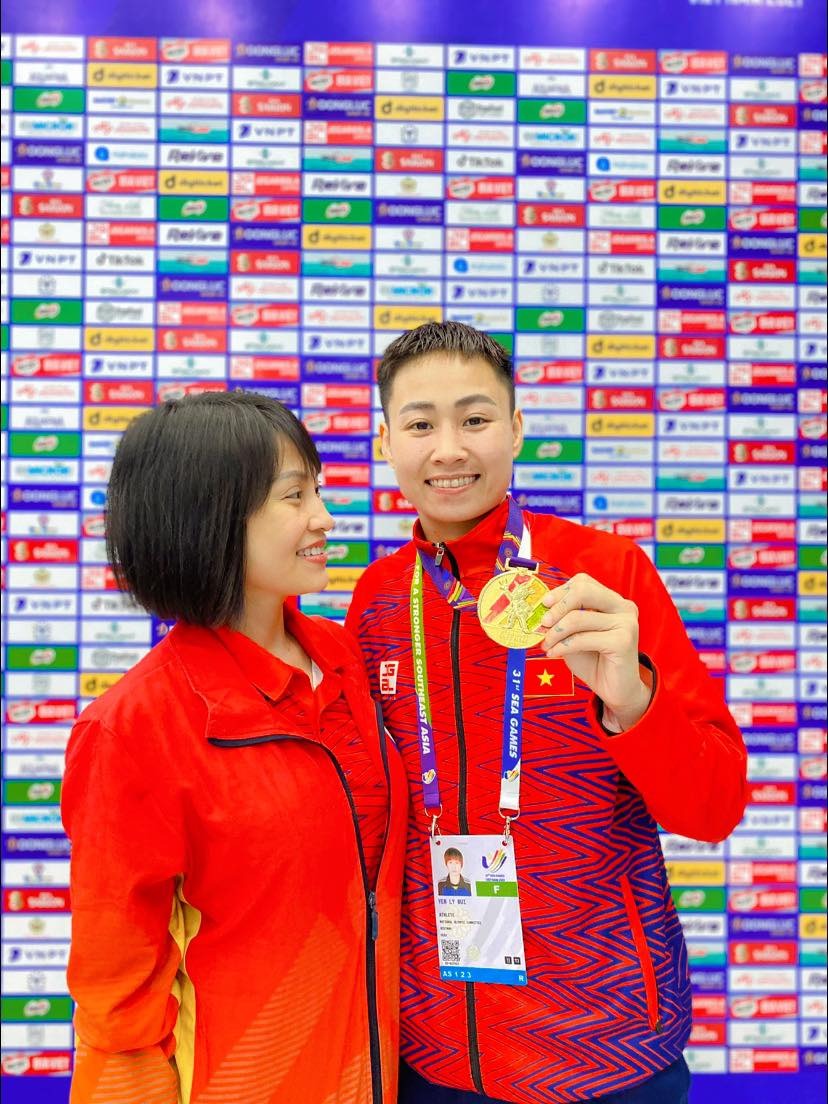 Bui Yen Ly (right) and his girlfriend
Muay Thai's "steel" boxer and stories behind the afterglow
Yen Ly came to Muay Thai quite randomly. She originally practiced traditional martial arts in her hometown – Bac Giang. In one award in the district, she caught the "blue eyes" of the coach Muay – Kickboxing, so I went to Hanoi to practice and compete.
Initially, Ly's parents reacted quite harshly to their daughter's decision: "My parents didn't want me to follow martial arts because at that time I was also recruited into a volleyball club. But I was still determined to follow martial arts, so my parents had to accept it.".
At the age of 16, Yen Ly first appeared in the national Muay Thai championship and won the gold medal. Since then, she has "dominated" domestic tournaments with 12 consecutive championships. In the international arena, Yen Ly also left a deep impression when she won the gold medal at The World Games Muay Thai in 2017, 4 gold medals in the Muay Thai World,… So after 12 years of competing, she herself It is also not possible to remember all the HCVs achieved.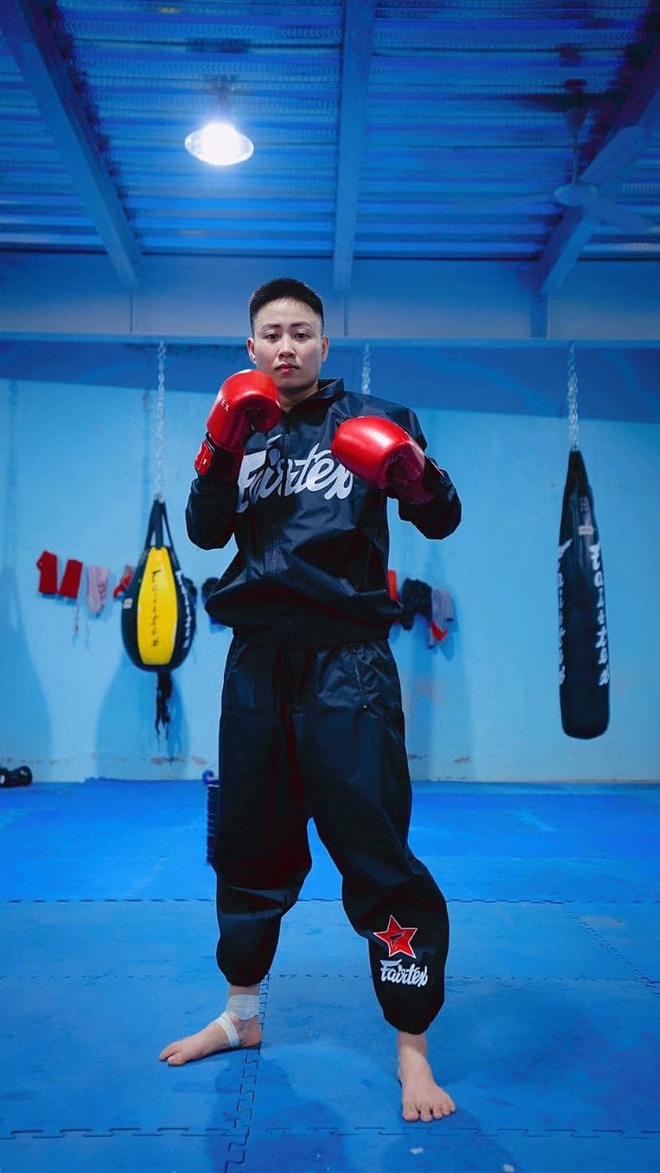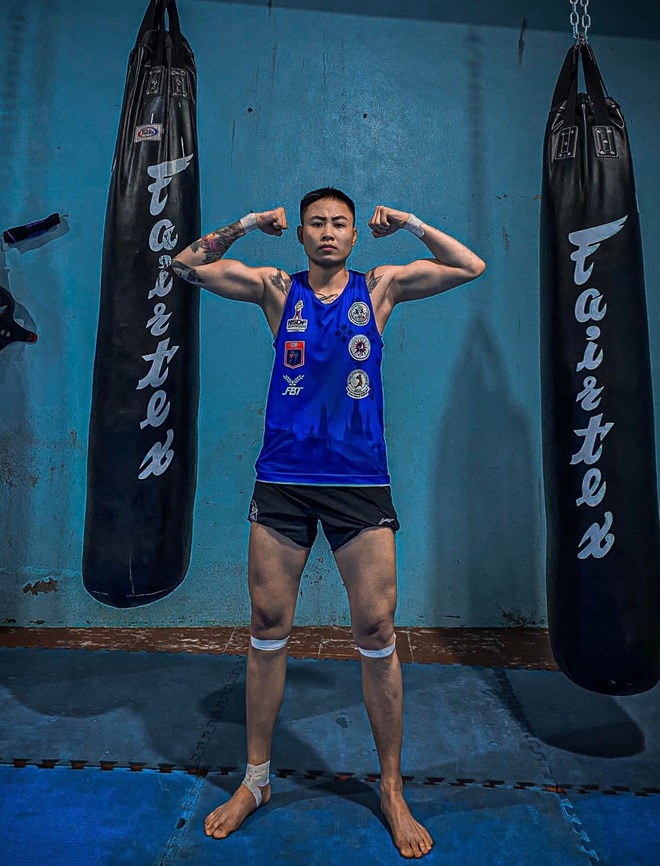 12 years of practice and competition, Yen Ly can't remember all her gold medals
Sharing the secret to achieving this remarkable achievement, Yen Ly said: "Me Always try to practice, learn to fit each tournament, every battle. For Ly personally, the most important thing to get good results is to practice. Ly's subject is a fighting sport, so it's very important to have physical strength and expertise.".
However, behind the medals, the times honored were a lot of sweat, tears and even blood. Even her relatives wanted her to stop competing for a long time because it was too hard: "Every time I competed for a long time and kept for a long time, my body was very tired and weak. So after each tournament, I have to pass on countless bottles of water to quickly recover my weight and health. At my current age, maybe it's time for me to limit competition because this sport requires a lot of physical strength and high nutrition, so to have good nutrition. Meanwhile, the salary is limited, so I often spend my own money. Not only my parents but also my lover is very sad and cries a lot every time I have an injury or practice stress.".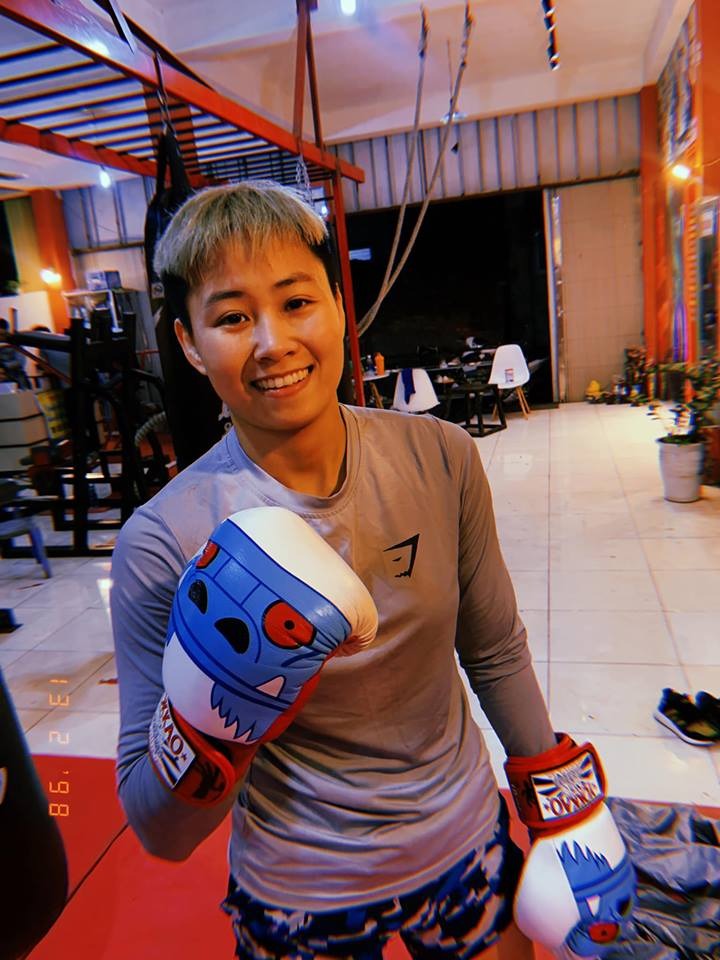 At the 31st SEA Games, Bui Yen Ly not only participated in the competition but also represented Vietnam in many activities. Specifically, she is 1 in 10 elite athletes participating in the SEA Games torch relay and appearing on the poster of Muay Thai. Therefore, it can be said that SEA Games 31 is both pride but also a lot of pressure on Yen Ly's shoulders:
"Pressure because I've won the gold medal at seagames Muay Thai twice, the pressure is because I still have a right ankle injury that hasn't completely healed. Weight loss and weight maintenance is also a difficult problem. Normally, my body is about 62-63kg, but to compete in the 54kg weight class, I have to keep my body in a state of 57-58kg so it's very tiring.".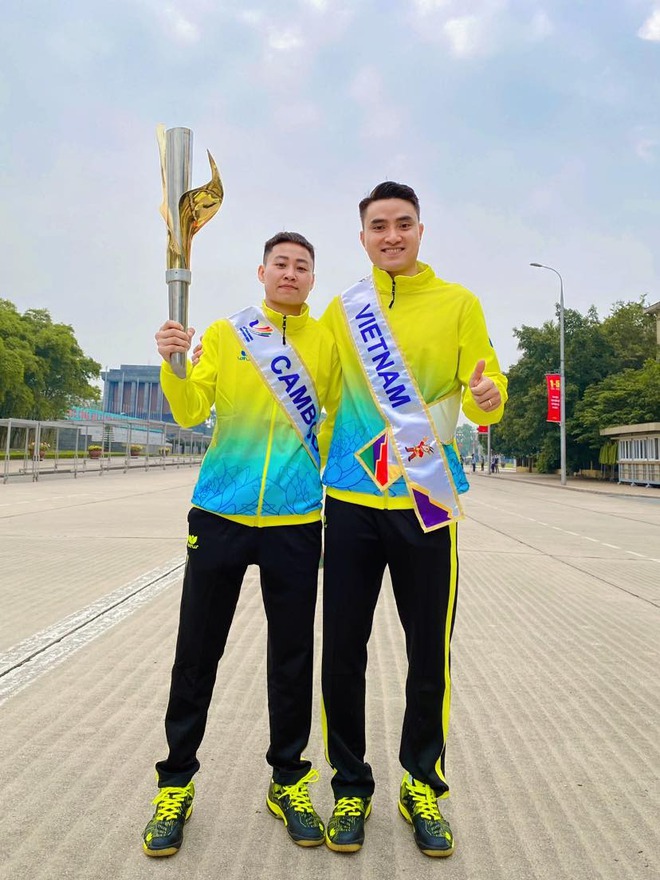 Yen Ly and swordsman Vu Thanh An at the torch relay ceremony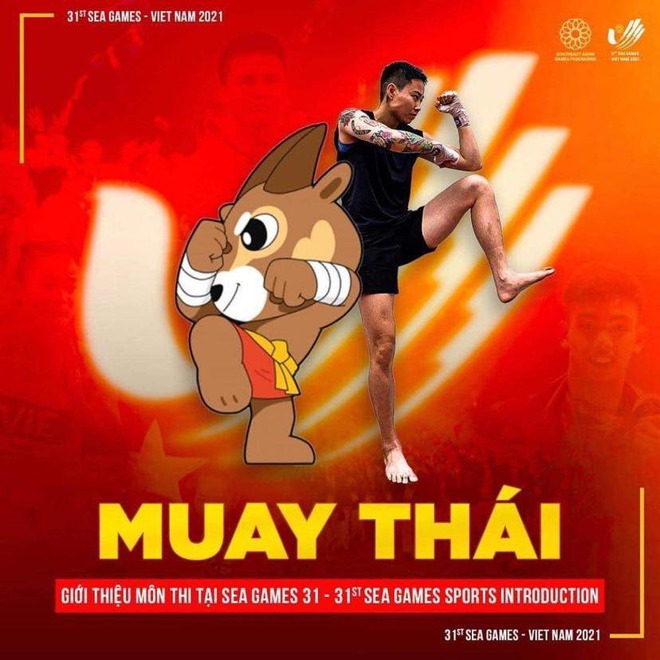 Female athlete on Muay Thai poster
At the end of the SEA Games, Yen Ly still practices every day to maintain her fitness. Parallel to In competition, Ly also has her own business selling Muay Thai – Kickboxing equipment and is preparing to open her own Muay Thai gym in Hanoi.
Bring the SEA Games gold medal to propose
Many people still haven't forgotten the sweet proposal of track and field athlete Nguyen Tien Trong to his girlfriend at the 31st SEA Games. Bui Yen Ly also brought her medal and proposed to her lover after winning the SEA Games gold medal. 3. That person of Yen Ly is Quynh Lam.
Yen Ly wrote on her personal page: "Thank you. THEYmy rearbe by your side, care, support, encourage and accompany. This 3rd SEA Games Gold Medal is dedicated to you.".
Recounting the story of the proposal after winning the SEA Games gold medal, Yen Ly said that she had prepared in advance: "I try to win this gold medal to make her happy and proud of me". As for Quynh Lam herself, she was more surprised because she did not expect her lover to propose to her.

Bui Yen Ly proposed to his girlfriend after winning SEA Games gold
It is known that the couple has known each other since 2017 but have been in love and living together for nearly 2 years. During that time until now, Lam has always been the one to encourage, take care and accompany Yen Ly in both competition and business.
"In the last SEA Games final, Lam Stand in a corner below to watch the match. She cried all the time and kept praying for her peace to make everyone look. I stood down here looking up at the stage and felt extremely emotional. For me, she is a wonderful person that I always respect." – Yen Ly recounted.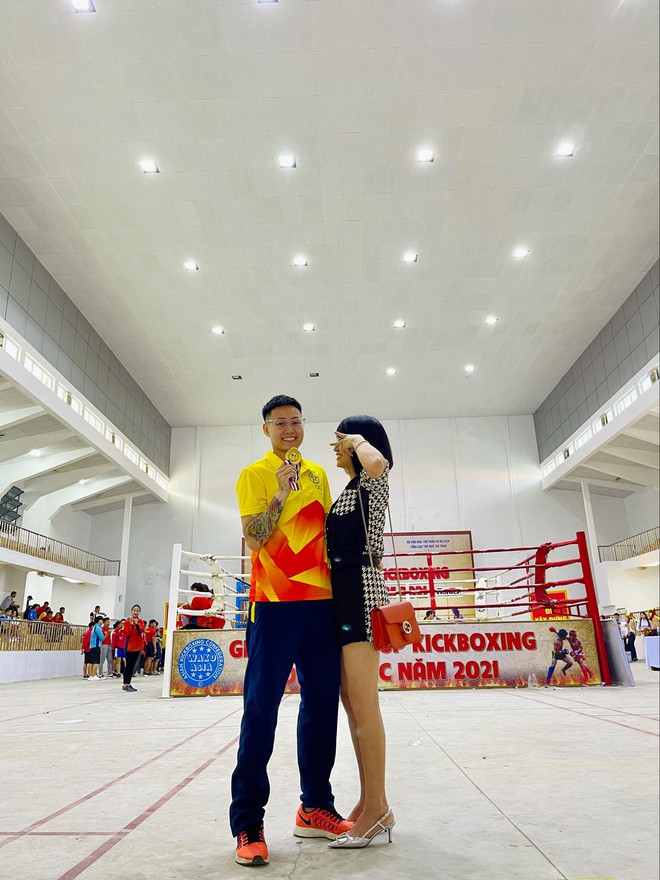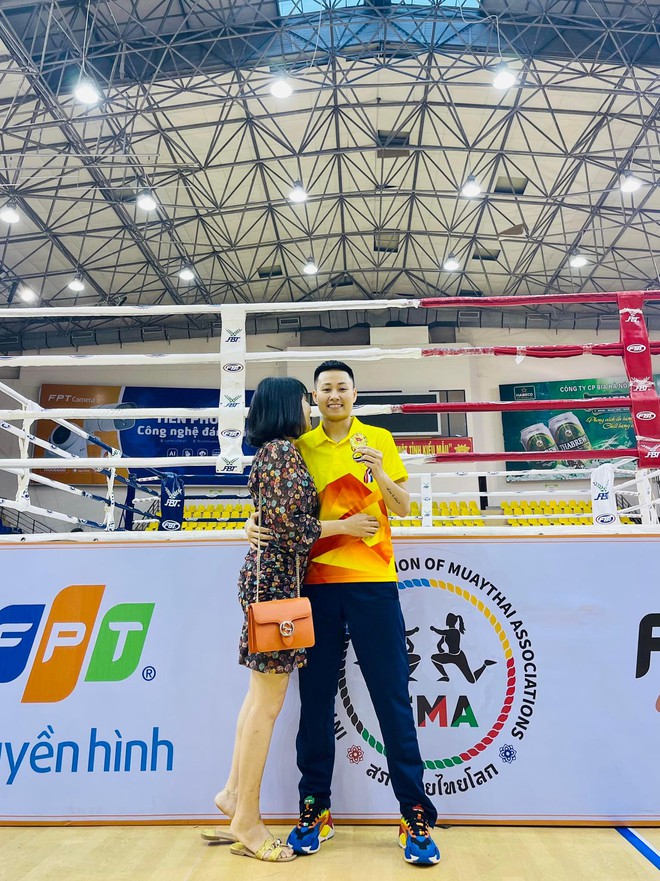 One lucky thing for the couple is that the families on both sides support and don't react harshly: "Our parents are supportive and happy to accept our relationship. Besides that, I have to accept itI have mixed opinions but I don't really care because I'm living my life, they don't live for me. Besides, I only live once, right?".
As for Quynh Lam, she confided: "I'm always pressured when Ly presses weight. Then when she On the radio, I was also stressed and very worried. However, I do not compare my lover with anyone because he is the most important person, always good and loves and cares for me the most.. Once again congratulations to the couple!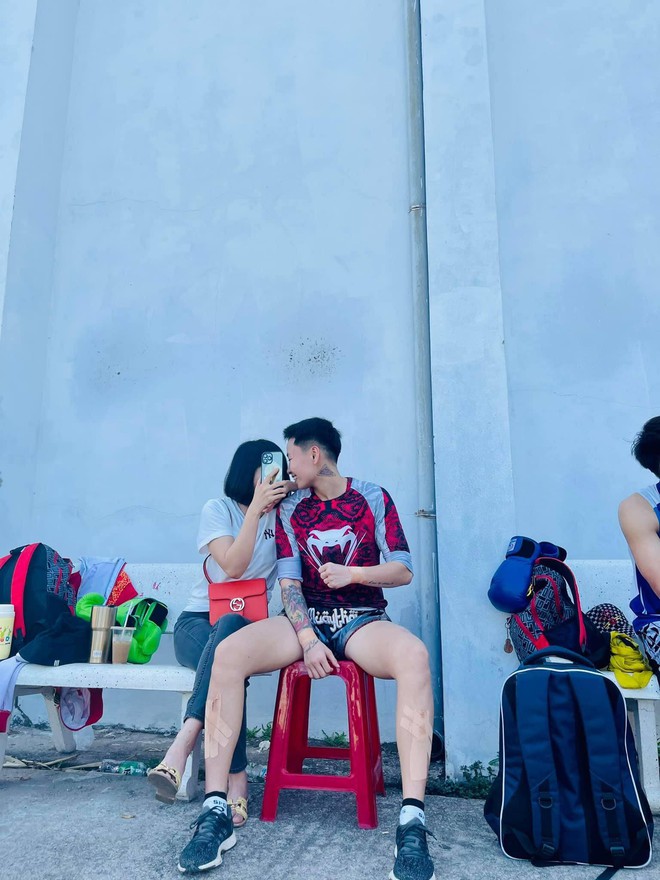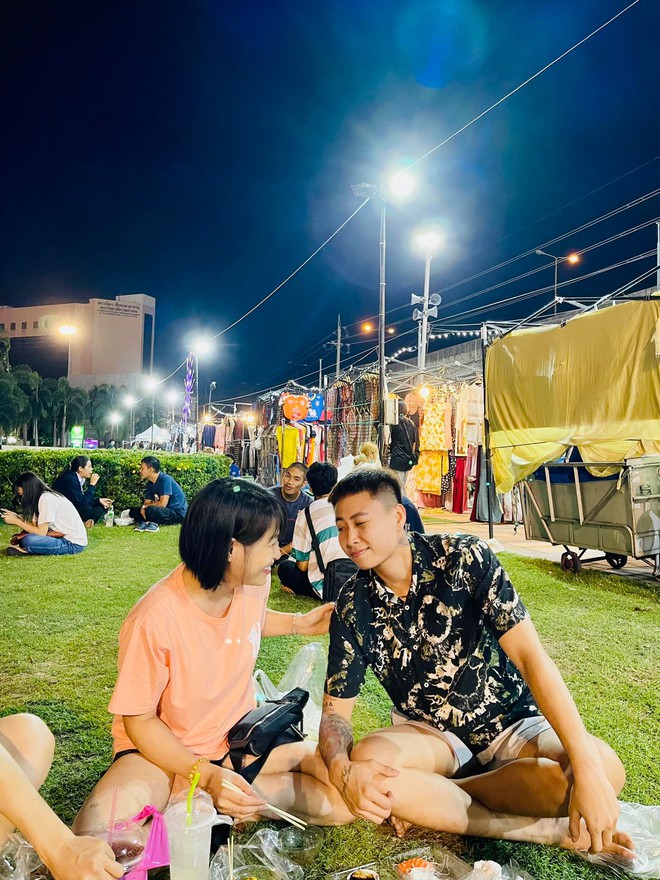 Some more pictures of the couple
Photo: FBNV
You are reading the article
Bui Yen Ly – boxer "dominating" Muay Thai: 12 years in a row national champion, won SEA G gold medal

at
Blogtuan.info
– Source:
Afamily.vn
– Read the original article
here