China's State Council on May 31 announced a package of 33 financial, investment and industrial measures to revive the economy affected by the Covid-19 pandemic. Beijing added that it will check the implementation of the above measures by local governments.
Follow ReutersThis economic stimulus package is a sign of China's efforts to shift to focus on growth after pursuing a zero-tolerance strategy with Covid-19.
Follow Reuters, strict Covid-19 epidemic prevention and control measures are threatening the 5.5% GDP growth target set by Beijing for this year. Some private sector analysts have downgraded their forecasts for China's economic growth in 2022 due to policy related to the Covid-19 epidemic.
Specifically, by page Nikkei Asia, the most optimistic is the forecast of the US investment bank Citigroup (growth 4.2%) while the most pessimistic is Bloomberg Economics (0.5% for the negative scenario). Previously, the International Monetary Fund in April 2022 said that China's economy would grow 4.4% this year – a decrease of 0.4 percentage points compared to the previous forecast.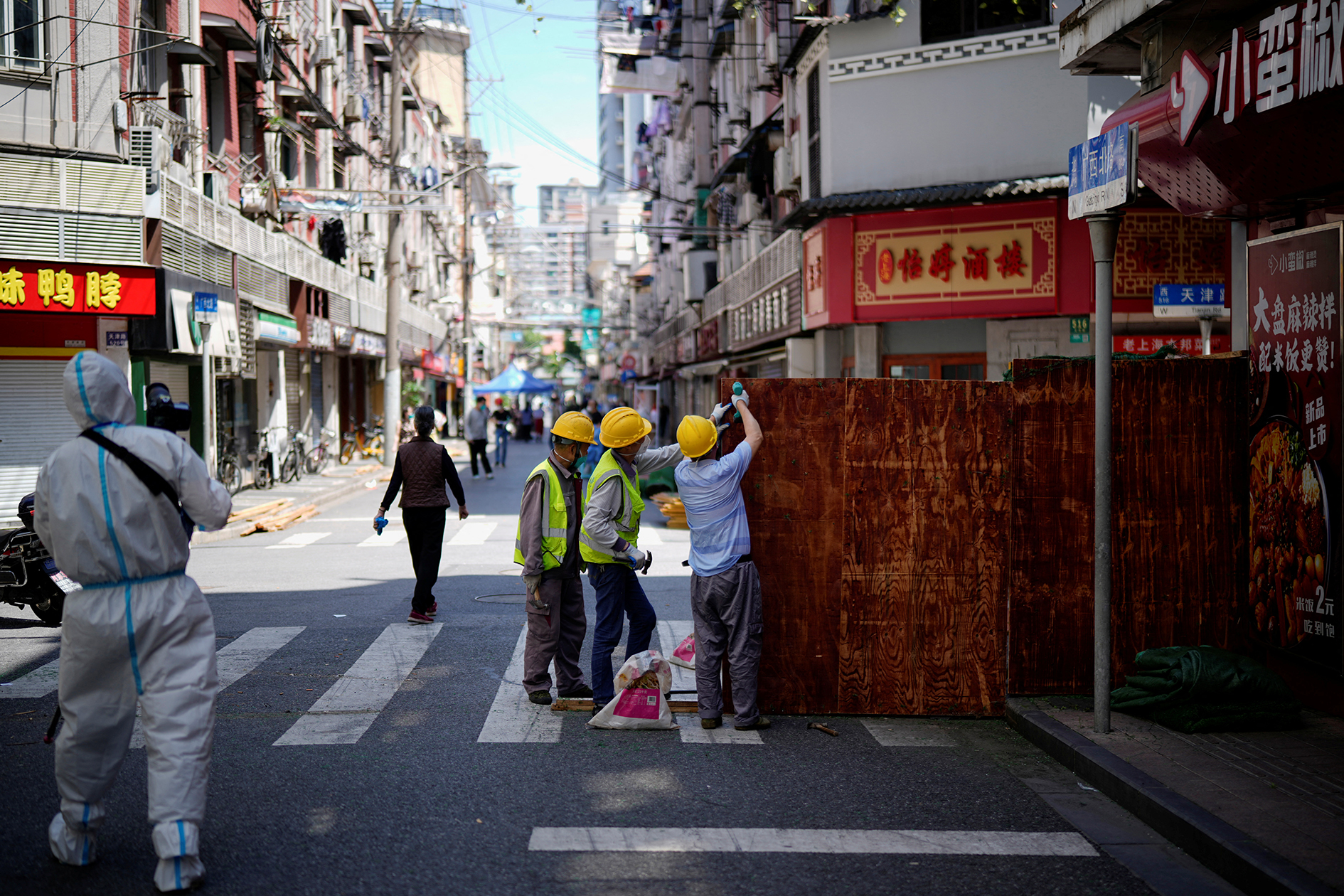 Barriers are removed at a residential area in Shanghai City – China on May 31 Photo: Reuters
Radio CNBC Citing some experts, the latest wave of Covid-19 and widespread blockades since mid-March have caused a serious drop in the income of the Chinese government.
According to estimates by analysts at Nomura Financial Services Group (Japan), Beijing has a deficit of about 6 trillion yuan ($895.52 billion), including about 2.5 trillion yuan in lost revenue. deficit due to tax refund and weaker economic production, 3.5 trillion yuan due to the decline in revenue from land sales.
To make up for this cash shortage, according to analysts, China can take a number of measures such as issuing special bonds, policy banks to increase lending, etc.
Economic data for April showed growth weakening due to the impact of the fight against the Covid-19 epidemic.
Excluding tax cuts and refunds, local fiscal revenue in the first four months of 2022 grew by 5.4 percent year-on-year, the Ministry of Finance said. In addition, 8/31 provincial areas experienced a decline in fiscal revenue during the aforementioned period, but details were not disclosed.
Mr. Zhang Zhiwei, chairman of Hong Kong-based consulting firm Pinpoint Asset Management, noted that the fall in fiscal revenue is not limited to cities under lockdown. According to Mr. Zhang, some cities without outbreaks are also affected because their economies are related to the cities under lockdown.
According to the radio CNBC, Shenzhen is one of the few cities to publish official fiscal data. Specifically, Shenzhen's fiscal revenue in April fell 44% year-on-year to 25.53 billion yuan.
Previously, the city in March recorded a decrease of 7% compared to the same period in 2021, to 22.95 billion yuan. "Local governments are facing increasing fiscal pressure. Spending is up but revenue is falling" – Mr. Zhang emphasized.
Meanwhile, Susan Chu, senior director of S&P Global Ratings (USA), is more concerned about China's fiscal deficit. According to her, land sales will not create deficit pressure, but greater pressure will come from infrastructure spending and tax cuts. Ms. Chu also warned that a widening fiscal deficit means a higher debt capacity or a larger debt burden.