Recently published China Judgment Document website "Minute of assessment of change of punishment and execution of sentence for the crime of accepting bribes of Hoang Bach Thanh". Accordingly, Hoang Bach Thanh – former director of Guangdong Province's Irrigation Department, who received a bribe of nearly 200 million yuan (about 695 billion VND) – was denied an application for a reduced sentence.
According to China's Sohu news site, Hoang Bach Thanh, born on December 18, 1954, is currently serving a 15-year prison sentence in Heyuan prison, Guangdong province. The sentence lasts until July 10, 2030.
Wife takes bribe, son launders dirty money
According to Sohu, Hoang Bach Thanh took up the leadership position when he was only 28 years old, used to hold the positions of Vice Mayor of Huizhou City, Deputy Director and then Director of Guangdong Provincial Department of Water Resources, Chairman of the Foundation. Poverty alleviation in Guangdong province…
On April 29, 2015, Hoang Bach Thanh ended his political career when he was informed by the Guangdong Provincial Commission for Discipline Inspection that he would conduct an investigation on suspicion of Hoang's serious discipline violations.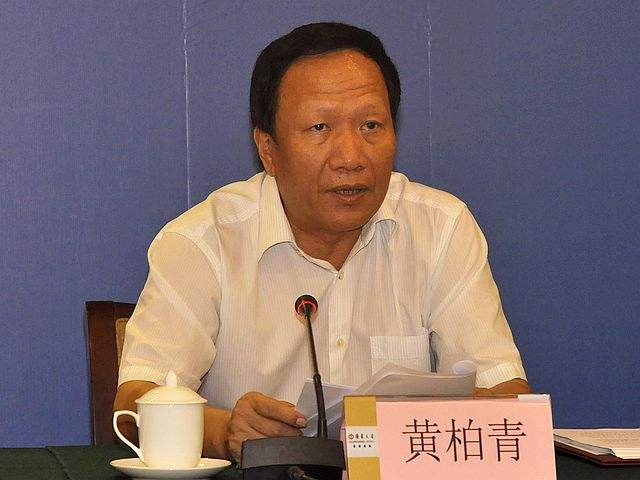 Hoang Bach Thanh – former Director of the Irrigation Department of Guangdong Province (China).
The Southern Daily (China) in 2015 reported, according to the testimony of Hoang Bach Thanh, for 23 years (1992 – 2014) as Chairman of the Economic and Trade Committee of Huizhou City, Deputy Mayor of Huizhou. , Director of Guangzhou Provincial Irrigation Department… he helped many people in matters such as developing real estate projects, signing contracts for irrigation projects, transferring jobs, being promoted… and accepting bribes. nearly 200 million yuan.
Creating a corrupt chain of "wife receives money, son launders money", Chinese officials make a profit of 695 billion VND.
Many subjects used the name of "close relationship" to give bribes to Hoang Bach Thanh and his family members, at least 10,000 – 20,000 yuan (35 – 70 million VND), up to a lot of money. million yuan (3.5 billion VND).
For these amounts, Hoang Bach Thanh and his wife – Mrs. Tran – kept them in mind. If there is a year that the person giving the bribe does not come to "tribute", Ms. Tran feels strange.
According to Phuong Nam Daily, Hoang Bach Thanh, his wife, Tran, and son, named Hoang, set up a chain of corruption. In which, Hoang Bach Thanh is the mainstay and has the role of manipulating power. Ms. Tran is the recipient of the bribe, responsible for opening and managing the account to conceal the illicit money; Sometimes he even shows up to ask for bribes.
Every time he goes out to eat with business owners, Hoang Bach Thanh lets his family members come and join him. If an envelope of money is brought in front of him, Hoang Bach Thanh immediately pushes it to his wife with the following sentence: "This is a woman's job".
During the holidays, Ms. Tran also actively called some business owners and said:Mr. Hoang is back, when are you free to come and play!", But behind it is a hidden meaning "Hurry to the tribute". When there is something funny in the house, she deliberately smiles in front of the business owners. When these people were curious, she did not hesitate to tell everything, and suggested they give gifts.
Hoang Bach Thanh's son is the "tool" for him to exchange benefits with those doing illegal business. From the second half of 2009, Hoang Bach Thanh borrowed money for his children to do business in order to "ask" for 2 million yuan (7 billion VND) from Mr. Trang – the chairman of a company in Guangdong; through the so-called "project cooperation" and the form of dividend distribution to receive an amount of more than 20 million yuan (nearly 70 billion VND); In addition, there was a case where they "talked" to each other but did not receive an amount of more than 30 million yuan (104 billion VND).
Hoang Bach Thanh's son also opened a bank account in Hong Kong to launder money for his father, forming a chain of corruption. "Father helps others in Mainland, son collects money in Hong Kong".
According to Guangzhou Daily, on July 10, 2018, the People's Court of Guangzhou city sentenced defendant Hoang Bach Thanh to 15 years in prison for accepting bribes and fined 5 million yuan (17.3 billion VND). , confiscate all assets for illegal profit.
https://soha.vn/tao-chuoi-tham-nhung-vo-nhan-tien-con-trai-rua-tien-quan-trung-quoc-thu-loi-695-ty-vnd-20220601112412221.htm
You are reading the article
Creating a corruption chain "wife receives money, son launders money", Chinese officials earn 695 billion VND

at
Blogtuan.info
– Source:
Soha.vn
– Read the original article
here