Life Style
Tâm sự
Criticizing the daughter-in-law for 3 years of marriage without children, flipping the blanket over her mother-in-law burst into tears
For a woman, when she gets married, becoming a mother is a wonderful life experience that everyone desires. This is a special privilege that nature reserved for women. But besides the women who easily have children, there are also those who yearn for and can't have them. And I am one of those unlucky ones.
This year is my 3rd year getting married. My husband is the only son in the family. We still live with my husband's parents. My husband's parents always look forward to the day when I can hold my grandchild. I also look forward to the day I get pregnant and give birth to a beautiful baby to take care of. But day by day I still can't get pregnant.
My wife and I feel impatient and worried. But most worried about is my mother-in-law. My husband's family is in a rural area, so the generation problem is even more serious. She thought that there must be something wrong with her daughter-in-law, so she went to find a doctor to cut the medicine and give it to me to drink. She also forced my wife and I to go from one hospital to another but I was still not pregnant.
3 years of being a bride without getting pregnant, while the following couples have all had children. The more the neighbors whispered and discussed, the more upset and impatient my mother-in-law became. There was a time when she told my husband that she would find another wife to have children because she did not want the family to be self-deprecating. Because of this, my mother-in-law often scolds me.
My husband doesn't know this because normally in front of my husband, my mother-in-law always treats me very well. And in his absence, she became a different person. I also understand why my mother-in-law scolds me, so I always hold back. Moreover, I also don't want my husband to be upset about this because his job is too hard. Moreover, he is also very worried about children.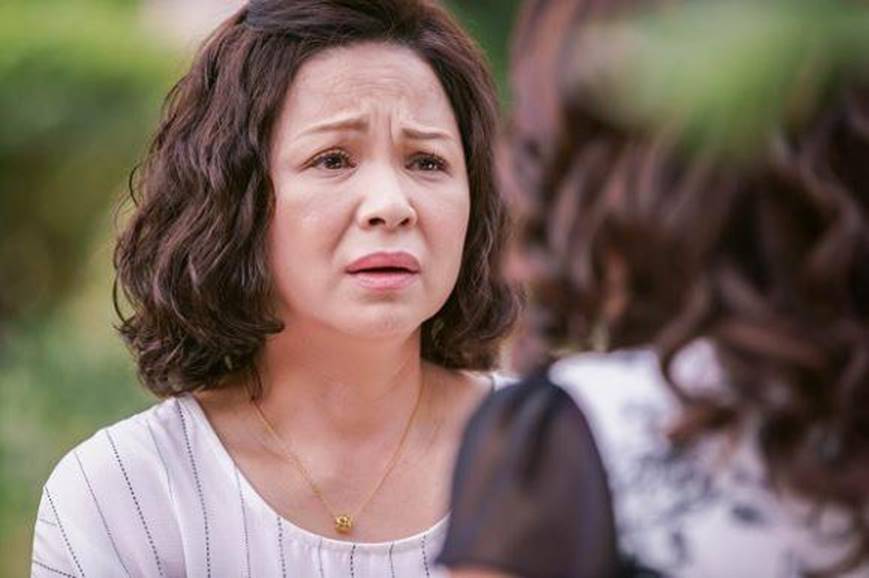 It was not until recently that my mother-in-law found out about it. At that time, the mother-in-law entered our room and flipped the mattress to wash and dry. Suddenly, she saw the paper file below falling out. When I picked it up, my mother-in-law sat down and cried furiously. Hearing that, my wife and I ran in and saw that she was holding my husband's medical examination paper, clearly stating the state of infertility.
At this time, my wife and I knew that we could not hide her anymore. My mother-in-law was heartbroken because she knew her son could not have children. My husband was dumbfounded and didn't say a word, and I could only run in and hug my mother-in-law crying. Then my mother-in-law took my hand and apologized for having treated me badly all this time.
"I'm really sorry that I've been wrong for you all this time. You must have known your husband's condition without leaving. The two still live emotionally together, but at one point, my mother thought that she would get rid of the child to get another wife for Cuong (my husband's name)," she said.
I am not angry at my mother-in-law. Because that is also the normal psychology of mothers. If you have a child, you will be happy at home, but if you don't give it, you can't accept it. But I think the joy in life is still created by me, life has many other things that have meaning. I told my husband, mother-in-law will not give up her husband no matter what. My wife and I will still do our best to save money for treatment. If it is not possible, I also discuss with my husband to adopt a child because I love my husband very much. For me personally, he is a perfect husband when he knows how to care, love me and take care of both families.
You are reading the article
Criticizing the daughter-in-law for 3 years of marriage without children, flipping the blanket over her mother-in-law burst into tears

at
Blogtuan.info
– Source:
Afamily.vn
– Read the original article
here