5 Types of Unhealthy Dinners Many People Eat Regularly
1. Dinner has too much processed meat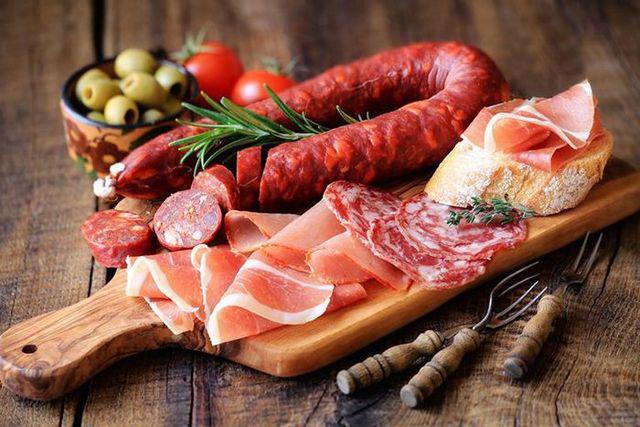 Processed meats increase the risk of cancer. (Illustration)
After rice, meat is often the main food on our table. However, for dinner, you should not eat processed meats such as ham, sausages … because they are low in nutrients and affect digestion.
Moreover, eating processed meat at dinner easily leads to obesity, even increases the risk of malignancies such as breast cancer, colorectal cancer. So, for dinner, avoid processed meat as far as possible, and try to use low-oil, low-salt cooking methods such as steaming, boiling…
2. Excessive drinking at dinner
Alcohol can make the body's nervous system go from euphoria to highly inhibited, even destroying the normal function of the nervous system in severe cases.
Although the concentration of beer is lower than alcohol, after entering the stomach, it can reduce the secretion of prostaglandin E from the stomach wall, causing congestion and edema of the gastric mucosa, causing us to lose appetite and distention in the upper abdomen.
Drinking wine and beer together is even scarier. It will accelerate the penetration of alcohol in alcohol throughout the body and harm the liver, stomach, intestines, kidneys and other organs. Some people who drink too much are more prone to sleep accidents such as strokes.
3. No dinner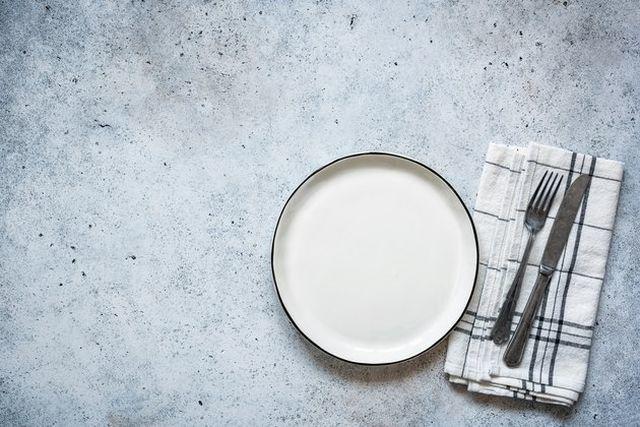 Skipping dinner not only doesn't lose weight, but also harms the stomach. (Illustration)
To lose weight, many people often do not eat dinner. This habit is not only useless in losing weight but also harmful to health. The time to empty the food in the stomach is about 4 to 6 hours, after emptying the stomach will continue to secrete gastric acid. .
In particular, people who work overtime consume a lot of energy, if they don't eat dinner, their nerves will always be excited, if they don't get a normal rest, it will affect their work and study efficiency the next day.
4. Eat dinner that's too spicy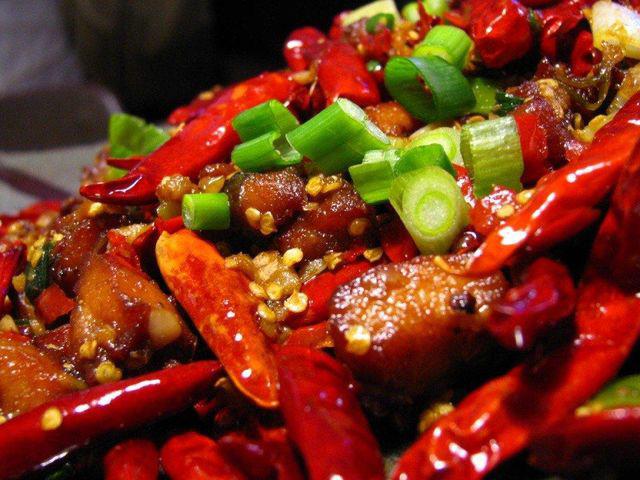 Eating spicy at dinner affects sleep (Artwork)
There are two major disadvantages of eating spicy at dinner: First, chili, pepper, garlic, ginger and other ingredients are very harmful to the stomach; secondly, the stimulant properties like capsaicin present in pepper, chili will stimulate the tip of your tongue and then stimulate the brain center and nerve endings in various parts, resulting in increased heart rate, increased body temperature, prolonged arousal leads to late sleep and poor sleep quality.
Moreover, eating spicy food at dinner is very dangerous for people suffering from stomatitis, pharyngitis, bronchitis, peptic ulcer, gastroenteritis, cholecystitis, chronic pancreatitis and hypertension. pressure.
5. Desserts make your waist thicker
Desserts are mainly high-sugar (or starchy) and high-fat foods, such as cookies, cheesecake, chocolate cake, etc.
Eating too much sugar or fat at night can cause obesity. The process of metabolizing refined sugar in the body will consume vitamins and minerals. Regular consumption of refined sugar will cause nutritional deficiencies leading to problems such as vitamin, calcium and potassium deficiencies.
How to make a healthy dinner
1. Dinner is full of up to 7 servings
Eating a full dinner of up to 7 servings is a feeling that the stomach has not yet felt full, but the enthusiasm for food has decreased, the rate of active eating has also slowed down significantly, if you eat more, you can still eat.
When you have eaten up to 7 servings, put down your chopsticks in time. Smaller plates and bowls can be used at dinner to help control your portion sizes. Do not eat while watching TV, phone, easy to make you eat too much.
2. Dinner should be light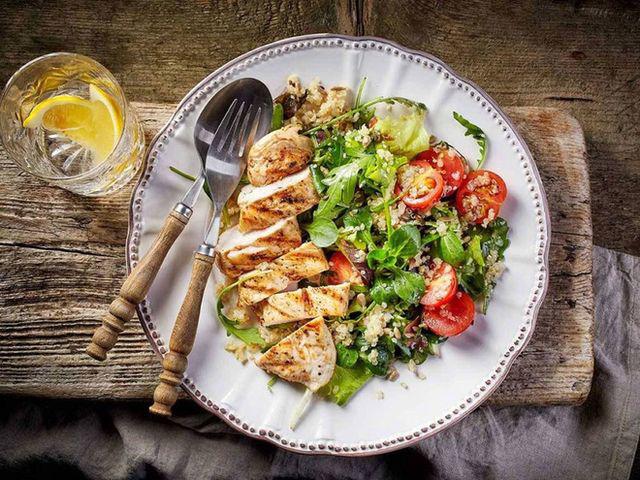 Dinner should choose lean meat will be good for digestion (Artwork)
Many office workers do not have enough time to eat during the day, and want to eat more dinner to compensate, which is detrimental to health. Porridge and side dishes are a good choice for dinner. You can also eat small amounts of meat, but choosing fish and lean meat is better.
3. Pay attention to nutritional supplements at dinner
Dinner is a good time to check your nutrition for the day. For example, if you don't eat cereal for breakfast and lunch, you can steam sweet potatoes, pumpkin or a bowl of porridge in the evening… Pay attention not to eat and drink too much, should supplement moderation.
4. Don't eat dinner too late
According to the regulations on working and resting time of modern people, having dinner at 17-19h is reasonable. Try to maintain regular meals every day. Eating dinner too late will increase the burden on digestion and affect the quality of sleep. If office workers need to work overtime, it is best to eat before working overtime.
5. Limit socializing, dating and eating with friends at dinner
People today often have the habit of exchanging and dating at dinner in restaurants and outside eateries, leading to the use of too much meat, fish, and sweet drinks. If you can't get rid of this habit, when you eat, you should put a little bit of each thing on your plate, after you finish eating, you should stop, this is very helpful in controlling calories.
You are reading the article
Dinner determines weight, longevity, definitely don't skip eating but must avoid these 5 types of dinner

at
Blogtuan.info
– Source:
Eva.vn
– Read the original article
here