Tech
Elon Musk was called a scammer by Dogecoin co-founder, selling 'dreams of getting rich' to the poor
Recently, in an interview with Australian news agency Crikey, the co-founder of Dogecoin digital currency Jackson Palmer shared a few things about billionaire Elon Musk. Accordingly, he frankly admitted that he did not have much sympathy for the richest man on the planet:
"He is nothing more than a fraudster. Musk promises it will one day succeed, but he is not sure about it himself. He's very good at pretending, and that's most evident in the promise of a fully self-driving Tesla," Jackson Palmer said.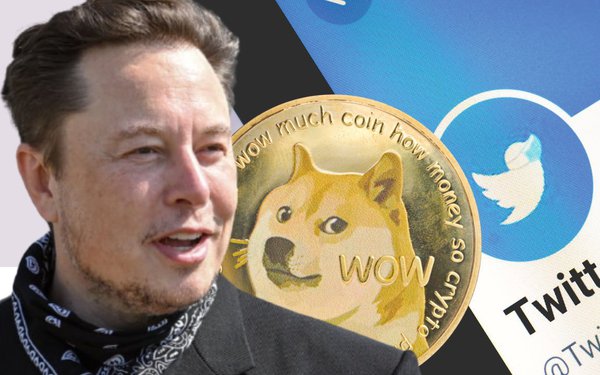 The Dogecoin co-founder then talked about an unforgettable memory between himself and Elon Musk – the time he actively messaged Tesla CEO on Twitter many years ago.
At the time, Palmer wrote a piece of code that could detect and automatically report crypto scams posted on Twitter, then send them to Elon Musk and other money market influencers. number.
However, after Elon Musk replied with the question, "How to run a Python script (programming language)?", Jack Palmer quickly realized that the billionaire did not understand anything about cryptocurrencies.
"I am not a fan of Musk. I don't care about him like many other billionaires," Palmer admitted.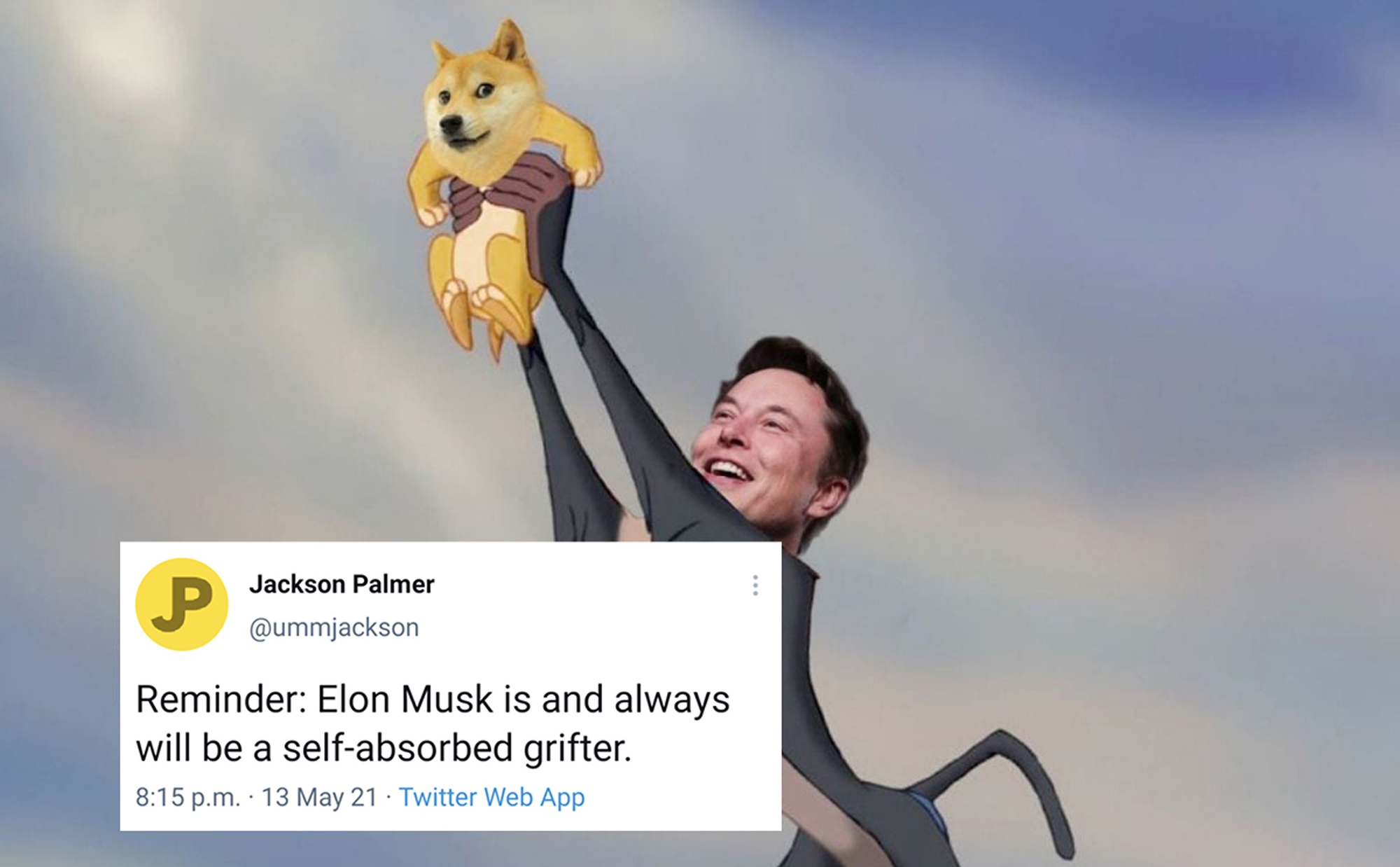 Dogecoin co-founder's warning tweet
According to Fortune, in 2013, Palmer and Billy Markus originally created Dogecoin and only considered it as a "joke" depicting the Shiba Inu dog. However, the coin's appeal to the community of coin lovers caught Palmer by surprise. However, both co-founders decided to leave the Dogecoin project in 2015.
Musk is one of Dogecoin's most ardent supporters: tweeting and price blowing it. The interest started in 2021 and his comments about Dogecoin both sent prices skyrocketing. Back in May of last year, the market capitalization of this popular meme coin hit an all-time high of nearly $100 billion.
Musk's influence at that time was so great that the US Securities and Exchange Commission announced an investigation of the world's richest man after the billionaire's posts continuously caused cryptocurrency prices to fluctuate.
Although Musk's public support of Dogecoin caused the value of the Shiba Inu dog coin to skyrocket, Musk did not have a close relationship with Palmer. The only connection is between Musk and Billy Markus – the other co-founder.
"About a year ago, when Musk gave a talk about cryptocurrencies, I thought he was definitely a saboteur, but funny how the world loves vandals. They want to be a billionaire one day, and that's the dream Musk is selling," Palmer said. "When he talks to Twitter users, they feel so happy, like, 'Oh, Elon Musk is talking to me! Maybe I could become a friend of his, or even become a billionaire myself."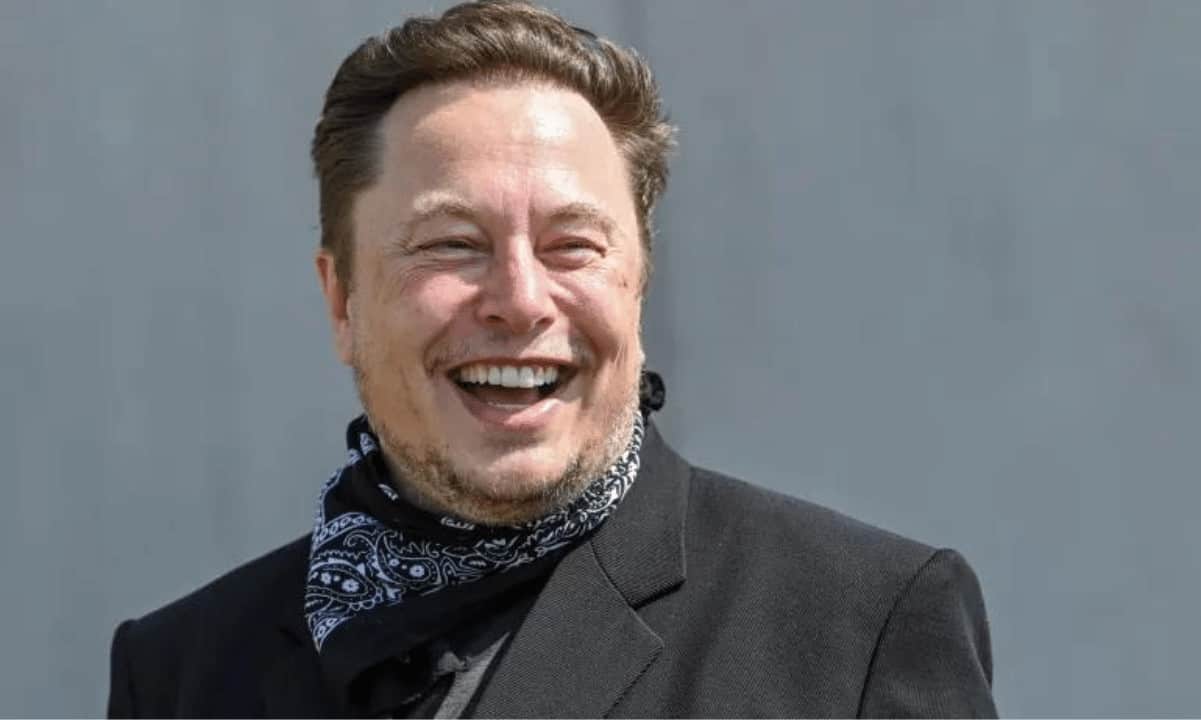 Elon Musk was once investigated for suspicion of market manipulation
According to Fortune, many people think that the cryptocurrency market is in the midst of a "very cold winter," but Palmer disagrees with this opinion.
"I still see cryptocurrency advertisers making a lot of money in the market. They are waiting for new people to join. This happens cyclically. They will wait until everyone forgets about the previous scams," said Jack Palmer.
"It's sad that. I wish this would be the end of cryptocurrencies, but it's not. In other words, more and more people want to make a lot of money without having to do anything. About 5 to 10 years ago, when there were cryptocurrency scams in the market, everyone was very curious. But now, no one cares anymore. People simply think, 'Oh, it's okay' and they won't care much about that," the Dogecoin co-founder emphasized.
Information about cryptocurrencies (cryptocurrency), commonly known as "virtual money" has not been recognized by law in Vietnam. The information in the article is for reference only and has no investment recommendation value.
https://cafebiz.vn/chuyen-gi-day-elon-musk-bi-nha-dong-sang-lap-dogecoin-goi-la-ke-lua-dao-ban-giac-mo-lam-giau- for-people-people-20220601100053816.chn
https://cafebiz.vn/chuyen-gi-day-elon-musk-bi-nha-dong-sang-lap-dogecoin-goi-la-ke-lua-dao-ban-giac-mo-lam-giau- for-people-people-20220601100053816.chn
You are reading the article
Elon Musk was called a scammer by Dogecoin co-founder, selling 'dreams of getting rich' to the poor

at
Blogtuan.info
– Source:
genk.vn
– Read the original article
here