Dự án
Potential of real estate near Binh Phuoc Industrial Park
Binh Phuoc promotes a series of infrastructure projects with the ambition to follow in the footsteps of Binh Duong to become the capital of the southern key industrial zone. This is also a condition for real estate in Binh Phuoc industrial zone which is entering a promising growth momentum.
Breakthrough opportunity
Binh Phuoc – from a purely agricultural province, after 23 years of construction and development, has achieved remarkable achievements. In 2021, Binh Phuoc will lead the growth of GRDP in the southern key economic region.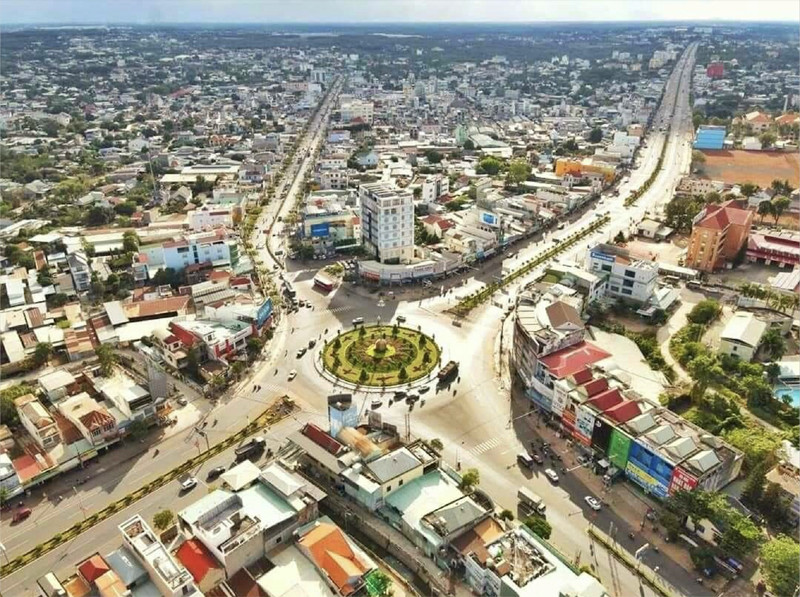 In 2021, Binh Phuoc province will recover nearly 23,000 hectares of land to serve the strategy of building industrial development projects. In addition, Binh Phuoc also proposed the authorities to approve the planning of about 70,000 hectares of land for industrial development, urban development, high-tech agriculture and expansion of three important industrial zones. This is a huge movement, signaling a comprehensive breakthrough of Binh Phuoc in the near future.
To accelerate development, infrastructure is always the most important issue. Binh Phuoc has realized this and has recently planned and started construction of a series of key transport projects to help increase inter-regional connectivity. These include the Ho Chi Minh City – Thu Dau Mot – Dong Phu – Dong Xoai expressway, the Binh Phuoc – Dak Nong expressway, the Tan Uyen – Phu Giao – Dong Xoai power-generating road, the National Highway 14C connecting Binh Phuoc – Tay Ninh, Di An – Loc Ninh – Cambodia railway… This is the basis for Dong Xoai city to become a hub connecting the Southeast and Central Highlands as well as enhancing international trade on the inter-Asia route.
Currently, Binh Phuoc has 15 industrial parks, in the period of 2021 – 2030, with a vision to 2050, Binh Phuoc will plan 61 more industrial clusters with tens of thousands of hectares, opening up a comprehensive development prospect. for local. The concentrated labor force here will be very large, leading to an increase in housing demand.
Industrial park real estate prepares to advance
Real estate in Binh Phuoc industrial zone is entering a growth momentum thanks to economic resilience and urban infrastructure is invested and developed synchronously. Most of Binh Phuoc's industrial parks are planned along National Highway 13, National Highway 14 and DT741 road; these roads are very convenient for traffic because they have been widened 4-6 lanes.
Besides, the potential of industrial real estate in Binh Phuoc also comes from the relocation of production plants to Vietnam by multinational corporations.
It can be seen that Binh Phuoc industrial real estate is rising to become a spearhead field in the locality. Although starting from a slower starting point than Ho Chi Minh City, Binh Duong, Dong Nai, with the advantage of being a late local, Binh Phuoc will gain golden experiences in attracting investment and promoting real estate development. industrial products in the future.
In order to invest effectively and avoid risks, investors participating in this segment must pay attention to legal issues and project planning so as not to buy ghost projects or suspended projects.
First, investors need to find out about the reputation of the investor and the project development company, have those units successfully developed other projects on the market? Next, the investor needs to verify the legality of that project, a project with transparent legality when there are all types of transfer permits, construction permits, and especially, each platform has its own pink book. . Investors also need more time to check the information about the planning, the exact location of the project to see if it matches the reality of the sales staff's advertisement or not? It is still best to go down to the project to visit and experience the actual project.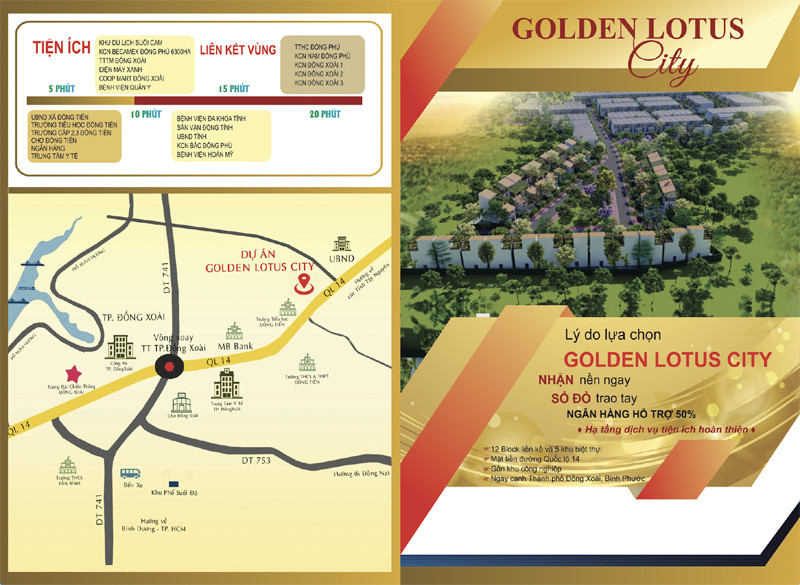 In Binh Phuoc, right in front of National Highway 14, Dong Tien residential area project (commercially known as Golden Lotus City) converges many favorable factors that are quickly attracting the attention of a large number of investors. .
Doan Phong
You are reading the article
Potential of real estate near Binh Phuoc Industrial Park

at
Blogtuan.info
– Source:
vietnamnet.vn
– Read the original article
here