Business
Real consequences in the virtual world
Social networks in the 4.0 era are considered a powerful "weapon", reflecting people's thoughts and aspirations, and quick information helps us update ourselves with the world. However, there is a sad fact that real value and accepted value on social networks do not always go together, making many people confused, easily caught up in expressing their ego, wanting to Say whatever you want to say, curse whoever you want.
There are also quite a few cases of deliberately crossing the limit, smearing the honor of others; Posting false information to attract attention. More frightening, the unverified, baseless or fabricated information makes many people think that it is a power given by social networks, but no one is allowed to stand above the law like that, they have to pay the price.
Consequences of the illusion of power on social networks
Threats, cursing, assault, false information that disturbs the stock market, finance – these behaviors have been reminded many times by the authorities. The press, the public speak out, but they are still repeated.
Objects that openly challenge public opinion as a way to build a name, prove themselves, even under the illusion that they are a "cyber hero", are allowed to freely insult and insult honor and dignity. .. of others, giving untrue, unverified information about other individuals and organizations.
The illusion of personal power on social networks, trampling on ethical standards and the provisions of the law has caused the subjects to be entangled in the legal circle.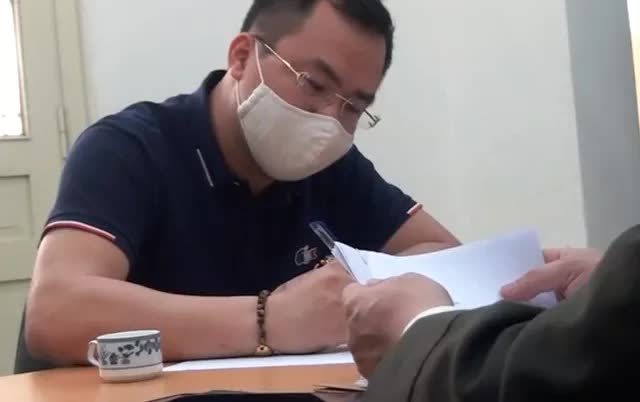 Dang Nhu Quynh at the police station.
On April 15, Dang Nhu Quynh, who has a large number of followers, was prosecuted for her Facebook posts implying that some individuals representing companies listed on the stock exchange were about to be handled. Criminal; negatively affect the stock market, causing economic damage and reputation of organizations, individuals and investors.
On March 24, Ms. Nguyen Phuong Hang was prosecuted and detained by the Ho Chi Minh City Police for the act of "abusing democratic freedoms to infringe upon the interests of the State, the legitimate rights and interests of the organization". organizations and individuals" after a series of livestreams "insulting, condemning many individuals" with thousands of followers.
Previously, Nguyen Van Thien, owner of Hien Thien Grilled Snack Bar, was sentenced to 12 months in prison for "humiliating others", after broadcasting live on Facebook the scene of forcing customers to kneel, curse and threaten people. This customer for posting accusations that this grill has flukes in food.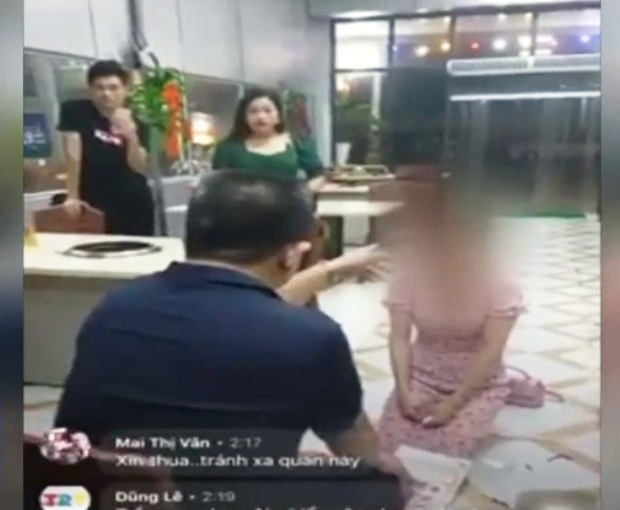 The owner of Nhan grilled restaurant Hien Thien was sentenced to 12 months in prison for "humiliating others".
The couple, the owner of Mai Huong clothing store in Thanh Hoa, were also prosecuted and taken into custody after posting a clip of cursing and beating a girl who stole goods from the store and forced to pay dozens of times more damage. value of stolen goods. The couple now face charges of "humiliating others" and "appropriating property".
Before that, there were "cyber gangsters" such as Kha Banh, Phu Le, Duong Nhue … with offensive images, shocking statements, violent acts … also did not escape the law.
Social networks give each person an unprecedented ability to speak and express themselves. For that reason, on social networks, we need to be very careful with our actions, because just one non-standard statement, one baseless rumor, the bad influence is multiplied many times and we can may have to pay for their actions on social media.
Turn social networks into judges
In addition to the positive aspects that social networks bring, many consequences have occurred, even severe consequences that cannot be overcome. The awareness of the law, social responsibility, and speaking responsibility of some netizens is still limited. It is an indisputable fact that today, many people consider themselves "judges", "judges" before an uncertain event.
The photo of a man holding two birds that was slaughtered was immediately attributed to the abuse of rare and wild animals.
The male singer was hospitalized after the show had to be canceled for 20 years, he received the encouragement "What is sick, but the face is fresh, the hair is glued, the skin is white and pink", "coloring", "deep acting", "surely". I just got home from playing, so tired"…
Or "What's the point of living like that? It's better to die!", "Parents who work hard to earn money to feed and study but still fall in love, what's the point of living"… a storm of malicious comments before the clip Schoolgirl kissing her boyfriend. More painfully, the female student sought death.
More and more anonymous "keyboard heroes" appear, setting up virtual courts of justice… from family, work, love, business, social issues…
Even, there are many individuals who publicly livestream, set up a YouTube channel to criticize, kill, and accuse others with challenging words and entice the online community.
Many groups boycott individuals, bully the council set up more and more, causing the crowd to grow bigger, accidentally or intentionally deepen the pain of many people, regardless of right and wrong, right and wrong. .
Readers and viewers are led, blindfolded according to the personal purpose of an unknown object. And as a result, many events, stories, and news that are not clear, have been automatically assumed to be true because of the coverage on cyberspace.
When you point your finger to judge someone, you usually get 3-4 fingers pointing back at you. Therefore, each person needs to be careful before each mouse click. Because behind every comment, there is always someone's fate and one day it will be you and your loved ones.
The network is virtual but the consequences are real. The law recognizes the right to freedom of speech, freedom to express opinions, attitudes and opinions of citizens, but must comply with the Constitution and the law; ensure the interests of the State, and the lawful rights and interests of agencies, organizations and individuals.
There has also been a series of legal documents such as the Law on Access to Information; Law on Cybersecurity; Law on Telecommunications; Criminal Code; The Civil Code or the most recent is the Code of Conduct on Cyberspace, the Code of Conduct for artists, people who have influence on the public, etc. to regulate speech, behavior, behavior and even products. cultural products in cyberspace.
To keep the cyberspace "clean" and safe
Recently, the MV product "There's No One At All" by Son Tung M-TP immediately caused a stir in negative public opinion when it was just posted on YouTube. Very quickly, the Ministry of Information and Communications and the Ministry of Culture, Sports and Tourism closely coordinated, issued a decision to fine Son Tung M-TP 70 million VND and remove the music video from digital platforms, because The MV "has images, movements, means of expression, and forms of performance that have negative impacts on morality, public health and psychosocial well-being".
In order to create a healthy and safe online space in the art world, the Code of Conduct for Artists has been issued by the Ministry of Culture, Sports and Tourism, encouraging artists to use social media accounts. individual associations to share and post information publicly, transparently, accurately and usefully for society; do not take advantage of images for personal gain… The Ministry of Information and Communications has also issued a Code of Conduct on social networks.
Currently, the number of Facebook and Youtube users in Vietnam is up to tens of millions of people, mainly young people, who are vulnerable in the online environment. The Ministry of Information and Communications has implemented the project "Protecting and supporting children to have healthy and creative interactions in the online environment", especially in close cooperation with cross-border platforms such as Facebook, YouTube, and TikTok. , applying modern technical technologies such as artificial intelligence technology, big data analysis… to quickly remove bad and toxic content.
All solutions from a legal – technical – educational and propaganda perspective are considered as tripods, helping to effectively regulate speech, behavior, behavior and even cultural products on social networks. contribute to ensuring a healthy, "clean" and safe cyberspace.
Always wanting to contribute to cleaning up the cyberspace, combating the raging of fake, bad, and toxic information, but many people on the online community are unwittingly helping to spread them. Each of us must be a brave, cultured and civilized social network user in order to build a healthy social network community. And the illusion of power from real life to the social network environment has left unpredictable consequences.
You are reading the article
Real consequences in the virtual world

at
Blogtuan.info
– Source:
cafebiz.vn
– Read the original article
here