Quốc tế
Russia finds new way for oil
A day earlier, on the first working day of the EU Extraordinary Summit, the leaders of this bloc agreed in principle to cut oil imports from Russia by 90% by the end of this year.
In addition, the new sanctions package mentioned above includes the removal of the largest Russian bank, Sberbank, from the international financial payment system SWIFT, the banning of three more Russian state media agencies from operating in the EU, and the expansion of the list. sanctions policy on individuals deemed by the EU to violate Ukraine's territorial integrity.
Currently, oil from Russia accounts for about 36% of EU oil imports. Of which, more than 60% of Russia's oil imported by the EU is transported by sea, the remaining 30% is through the Druzhba pipeline.
The latest EU embargo will apply immediately to oil transported by sea. The level of embargo will increase to 90% once Poland and Germany – two countries connected to the Druzhba pipeline – stop importing through this route by the end of this year.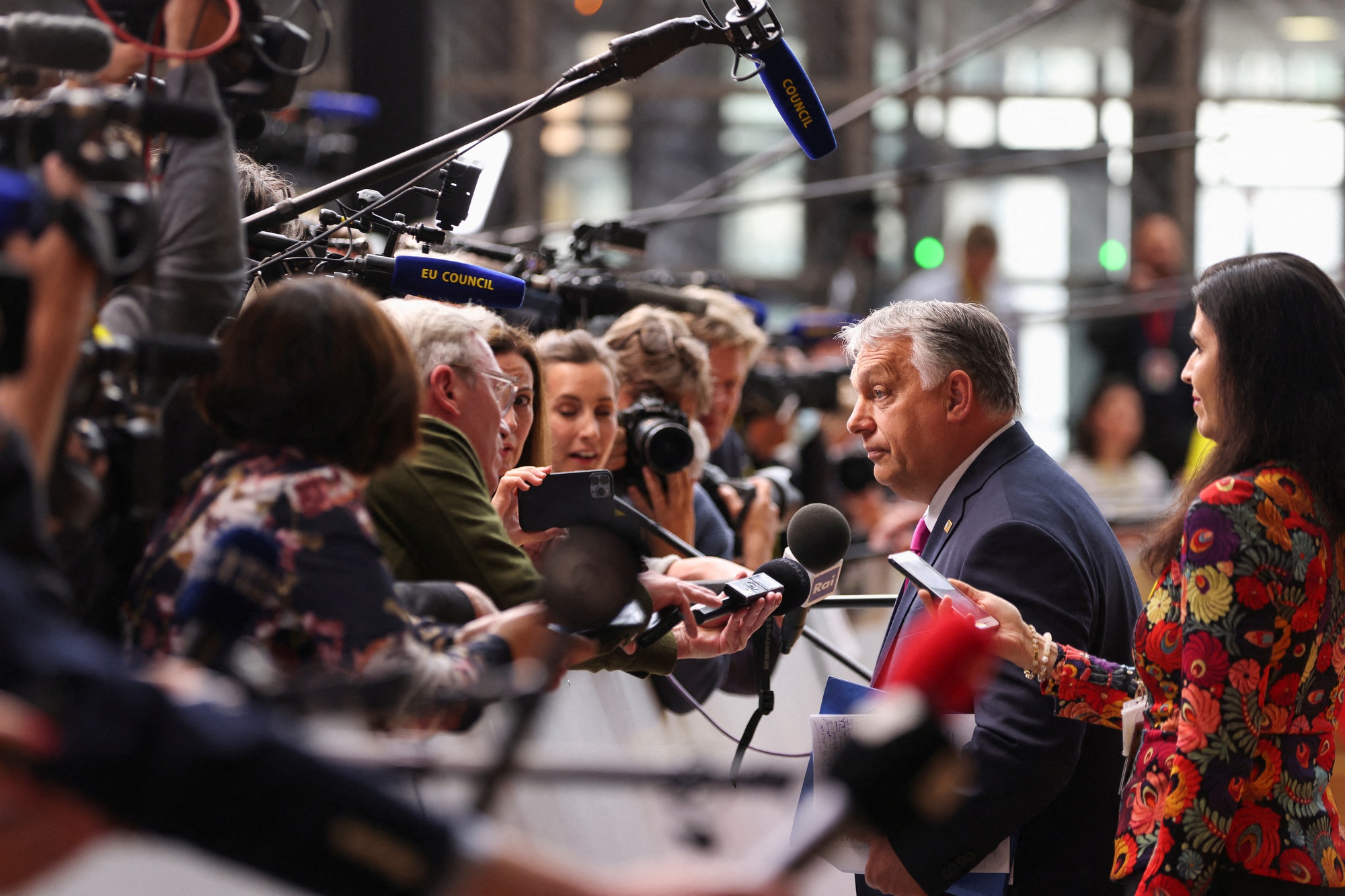 Hungarian Prime Minister Viktor Orban speaks to the media ahead of the EU summit on May 30 Photo: REUTERS
The remaining 10% will be temporarily exempted from sanctions so that Hungary, along with Slovakia and the Czech Republic – countries heavily dependent on Russian energy – will still be able to import oil through the Druzhba pipeline.
According to the radio CNBC, it is this exemption clause that has untied the knots within the EU for many months. The European Council's May 31 statement also states that "emergency measures" will be activated in the event of "sudden disruption of supply".
To illustrate Mr. Ulyanov's claim, Refinitiv Eikon data shows that India is buying Russian crude in leaps and bounds. Specifically, from February until now, India has received 34 million barrels of oil at promotional prices from Russia, more than 10 times higher than the total import volume in the same period last year.
In May alone, India imported 24 million barrels of crude oil from Russia, up sharply from 7.2 million barrels in April and 3 million barrels in March. This figure in June is expected to be 28 million barrels.
Last year, India imported an average of 960,000 barrels of oil from Russia, nearly 25 times lower than May 2022 alone. According to the radio RTWestern sanctions make it possible for Indian refiners to increase purchases of Russian oil, mainly Urals crude, at promotional prices.
Media reports indicate that the world's third-largest oil importer is negotiating to buy Russian crude for less than $70 per barrel, despite criticism from the West.