Life Style
Xem Mua Luôn
Strange types of flowers and fruits that you may not have heard of, but make people fascinated, plug them in for a whole month
1. Pine stone
Imported stone pine is a strange and unique branch that many people are looking for in the flower market today. Each small round fruit the size of a quail egg is grown from each branch surrounded by small, long, pointed leaves that make this type of branch attractive.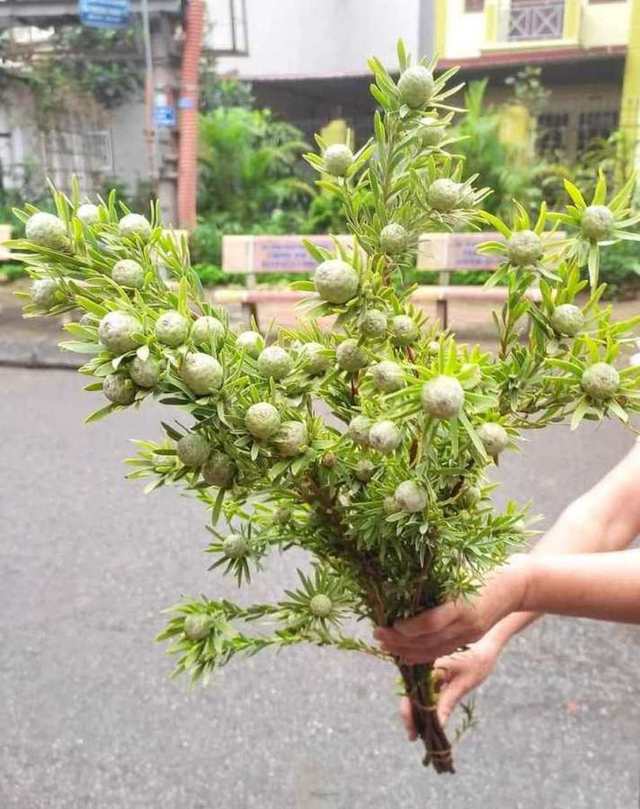 At first glance, this stone pine is similar to the artichoke of Vietnam, but smaller
According to a flower shop owner, this branch can last for 15-30 days. Compared with other types of fruit branches with the selling price of 150,000 VND/bundle with 3-4 branches, stone pine is considered a super saver for players.
Stone pine is green with a length of about 80cm to 1m. Each branch usually has many branches, so it is possible to plug a large jar. When plugging in stone pine, the seller notes that this is a woody type, so it is necessary to change the water every 2-3 days, remove all the leaves from the branches plugged into the water.
Besides bluestone pine, you can also choose redstone pine with the same price.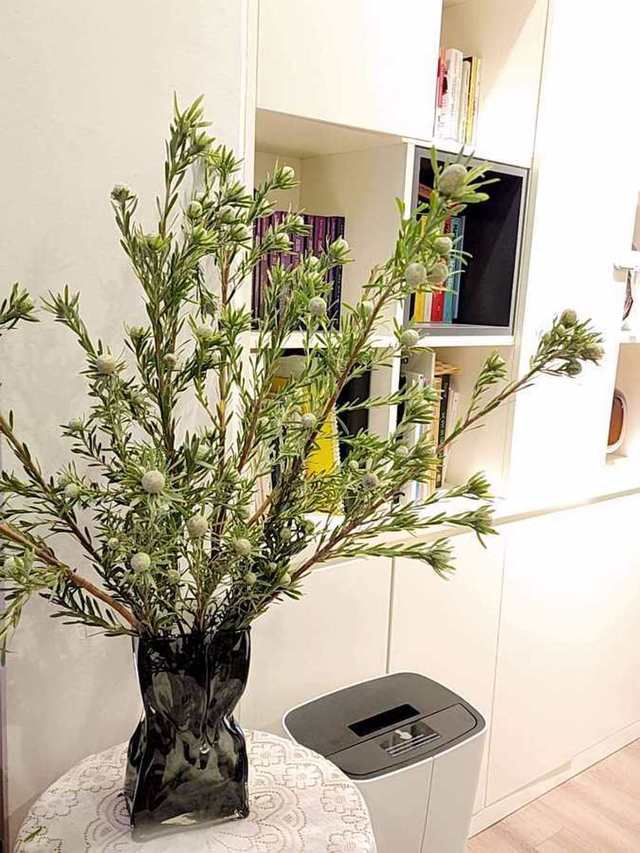 Fancy stone pine branches, durable for a whole month
2. Plum branch
At the beginning of May, the Hanoi market for selling fruit branches was full of plum branches with fruits and leaves transferred from Moc Chau. Some people revealed that they like to display plum branches as a fancy decoration, with fruits to eat when ripe.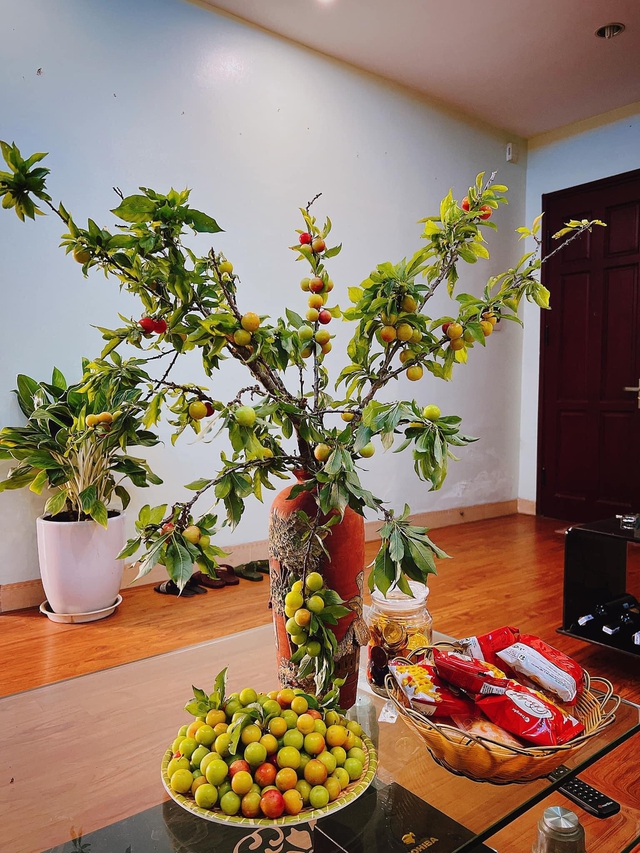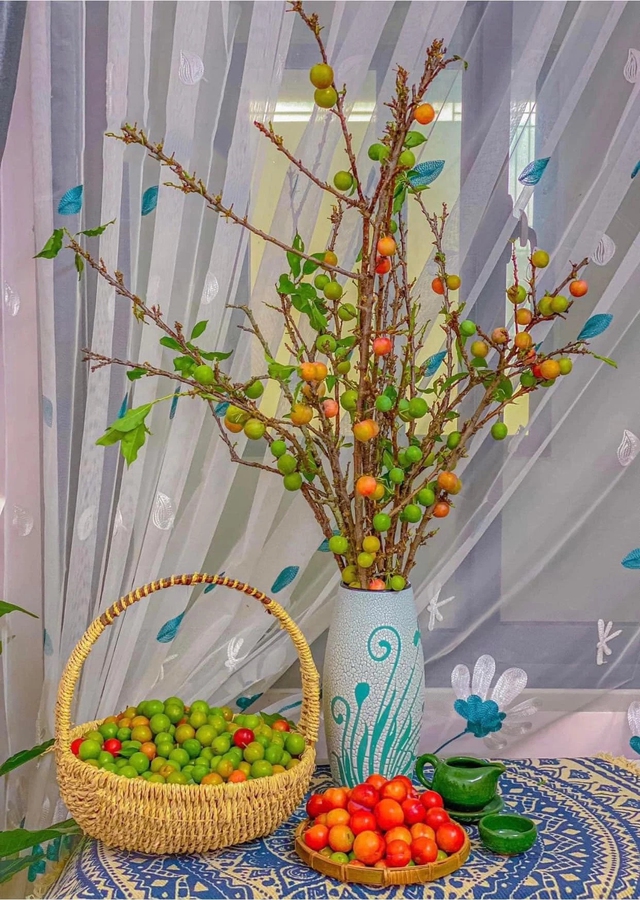 Normally, plum branches can play for 10-15 days and then die. To maintain durability, many flower owners recommend choosing branches with lots of green fruit to reduce shedding. Should be placed at room temperature, avoid air conditioning so that the leaves do not wither.
On the market, each bunch of 7 to 10 large branches, about 50-55cm long, with many fruits and leaves, is priced at 150,000-170,000 VND. Small businesses will import green branches for customers to play for a long time.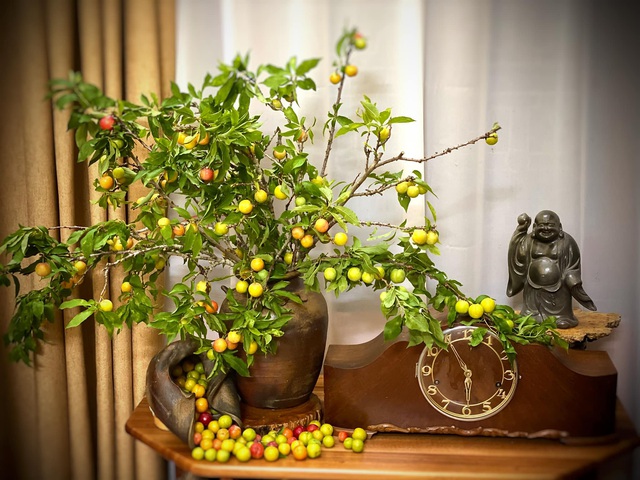 3. Forest cherry tree branch
Cherry is considered a fruit for the rich because of its high price in the market. Foodies in Vietnam often buy or give as gifts imported cherries from the US, Australia, Japan… on special occasions.
In Vietnam, there are also wild cherries with a relatively cheap price of only 120,000 VND/bundle. Not only buying fruit to eat, around the end of 2021, many people are looking to buy wild cherry branches to plug in the house.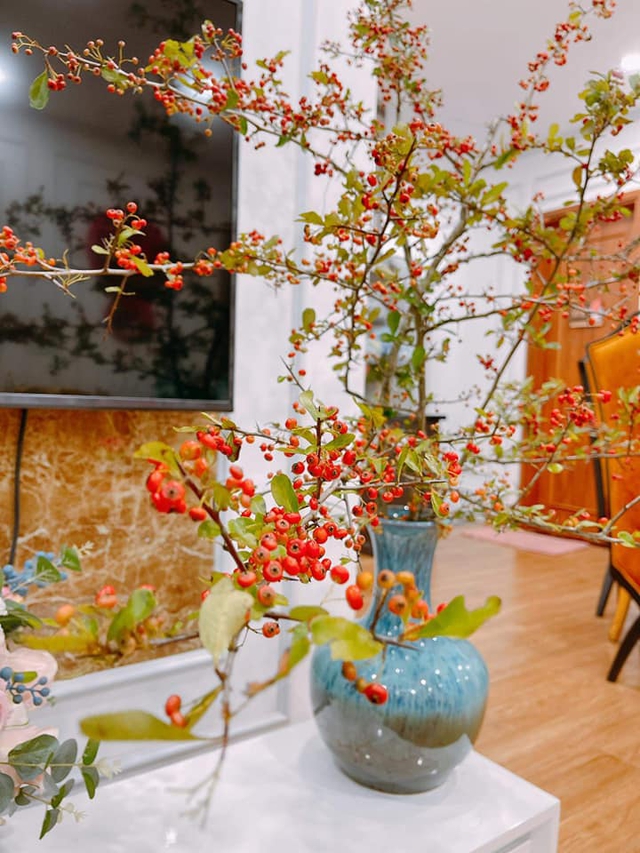 The reason why wild cherry branches are popular because of their slender shape, when planted, exudes a wild beauty, not drying like many other flowers. A special feature that makes many people like to plant wild cherries is that there are red fruits, bringing a fresh space, symbolizing luck and fortune.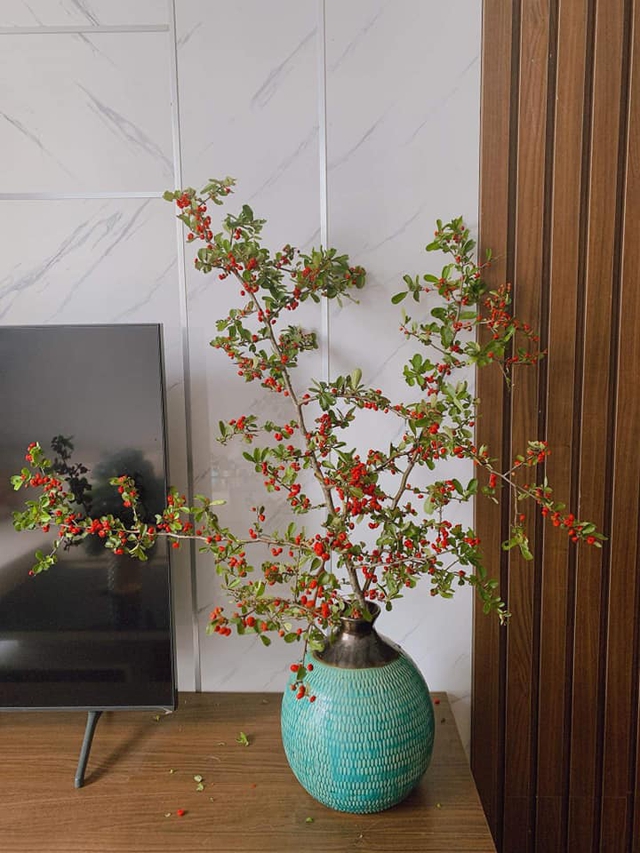 4. Willow stick
In recent years, willow barn has entered the list of hot flowers that are easy to care for, stay fresh for a long time, and are reasonably priced. Willow is a flower originating from Australia, belonging to a herbaceous plant, with an elegant and elegant beauty. This flower has many colors with white, pink, yellow, red, blue…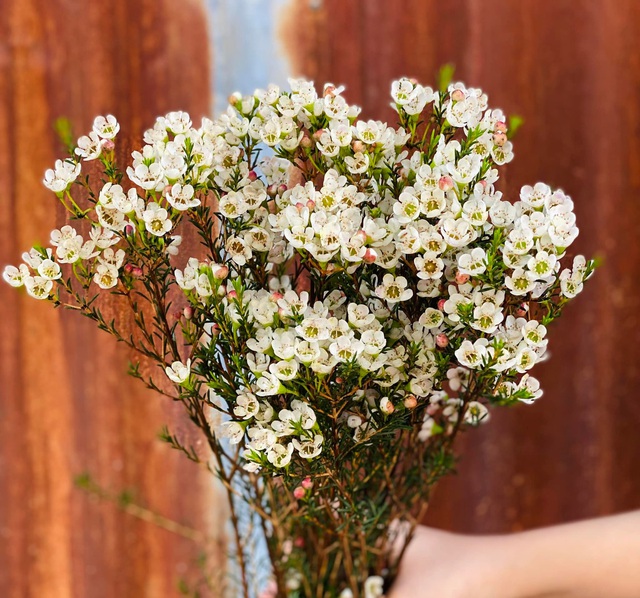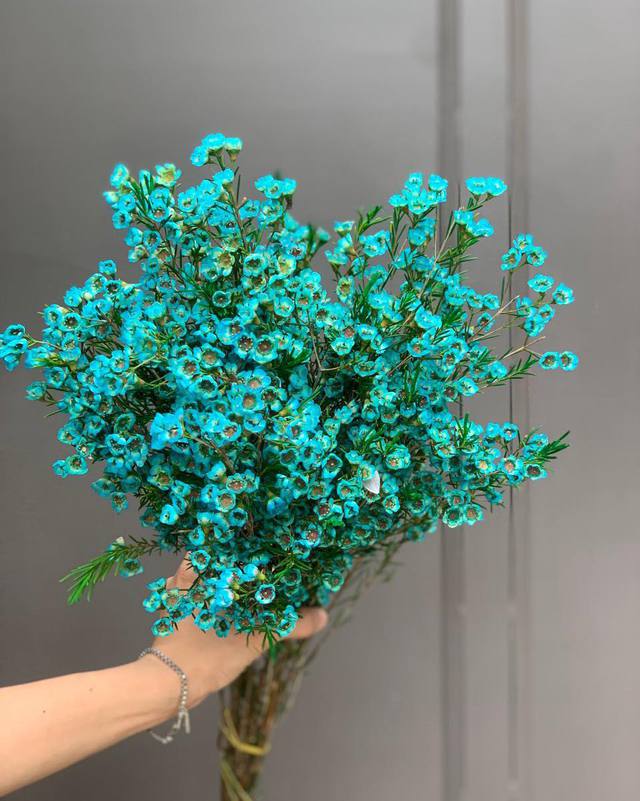 Willow flowers usually have a mild and pleasant fragrance. Each branch is usually about 50cm long, on the stem blooms many flowers from small branches.
A special feature is that the willow stick blooms very durable, the flowers will be beautiful from 2-3 weeks. With good care, flowers can stay fresh for up to 20 days. Willow flower symbolizes wealth, affluence, patience, longevity, a symbol of love and lasting success.
Flowers have three basic colors: white, pink, purple pink. However, recently, flowers appear on the market with more eye-catching colors for people to choose from such as red, orange…
5. Snow tomorrow
During the 2022 Lunar New Year, snow apricot is one of the imported flowers that many families are looking for. The chit buds bloom with snow-white flowers, so they are called snow apricots. Snow apricot buds are tiny, easy to mix with leaves, need to pay attention to choose a bunch of big buds, white cracked buds at the top, flowers bloom faster. The flowers have a light, pleasant fragrance.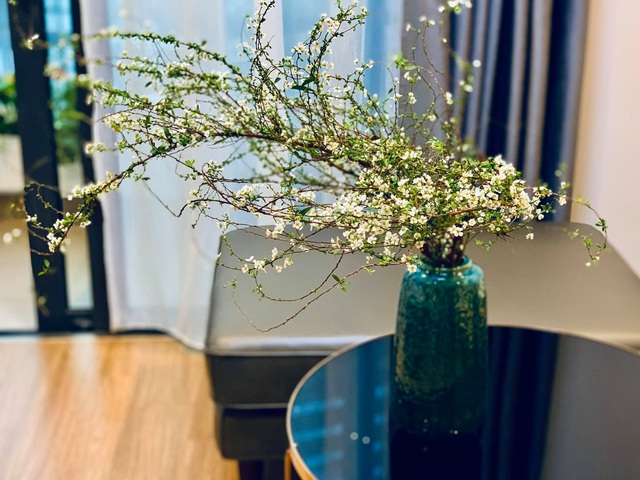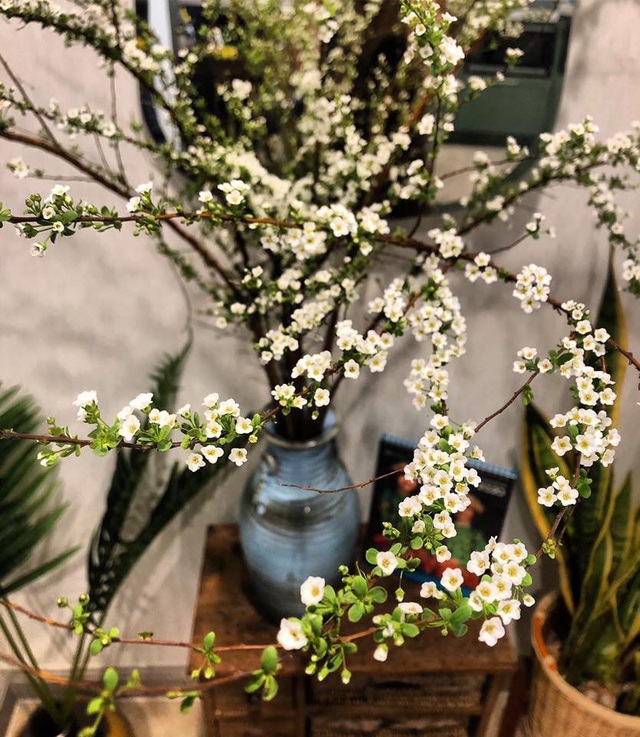 Flowering is usually 15-20 days. If you want the flowers to stay fresh for a long time, you should change the water from the cuttings every 2 days. You can put a B1 tablet in the flower arrangement to make the flowers strong. Many families love this flower because of its gentle beauty but no less luxurious, suitable for decorating the space of Tet.
Synthetic
https://cafef.vn/nhung-loai-canh-hoa-qua-doc-la-co-the-ban-chua-tung-nghe-toi-ten-nhung-khien-dan-choi-me-man- cam-ca-thang-20220527164309351.chn
You are reading the article
Strange types of flowers and fruits that you may not have heard of, but make people fascinated, plug them in for a whole month

at
Blogtuan.info
– Source:
Kenh14.Vn
– Read the original article
here