Giới trẻ
Students love brands, "look" at each other's brands
In fact, many students like branded goods, willing to do wrong things to have money to buy branded goods.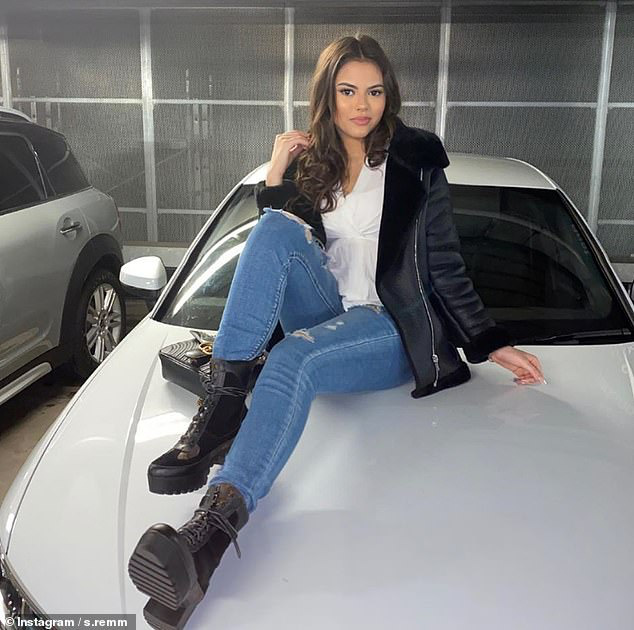 Teenagers pay special attention to cars, bags of parents and friends (Artwork)
In a hot story on social media, Ms. THT – the mother of an international school student in Ho Chi Minh City – shared how her daughter was "checked" by a group of students who "looked at" her backpack and drinking glass and laughed at it. imitation.
Ms. T's share, although it is not clear what is right and wrong, but the fact that students love branded goods and look at each other's brands, implicitly compete in wearing clothes, shoes, bags, using utensils .. . it's real. Ms. Le Ngan Ha – a parent in Hanoi said that her son's story is similar to that of Ms. T.
Ms. Ha said that her daughter is in 8th grade, a public school, but belongs to the "rich family's school". Two years ago, I changed due to the psychology of puberty and showed signs of being infatuated with brands. I am very familiar with fashion brands from shoes, clothes, bags. If you buy Vietnamese products, your baby will criticize you for not wearing them for fear of losing face with you. The baby asks her mother to order an international brand, "baby" must also be a European product like Zara, HM.
The little girl came home and "advised" her mother: "Why do you save money, you try to buy a bag like your classmate Ha Anh's mother and use it for luxury". Ms. Ha asked what bag it was, and she said fluently the types of bags the other parents used. She asked her son how to know those brands, he replied: "I like it, so I learn".
Ha still buys domestic brands for my shoes, so I criticize them and ask to buy brands like Nike and Converse. Once, I told Ms. Ha that I liked a pair of shoes, and sent pictures to express my desire to buy them. Ha looked at the price of the shoes at more than 7 million VND, equal to nearly a month's salary, and was stunned.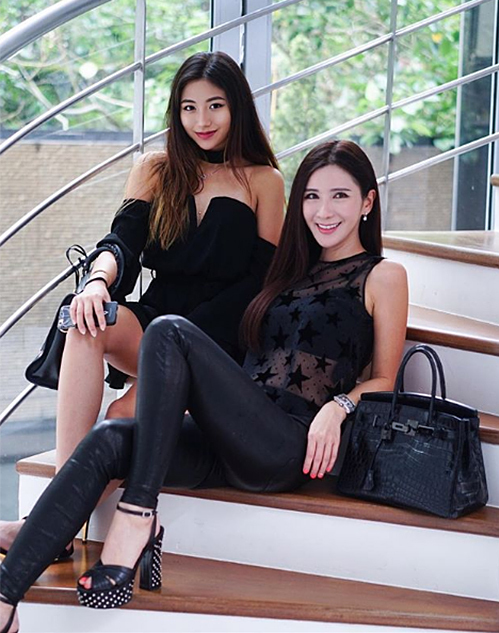 Many children are infected with "brand name" from friends, media and social networks… (Artwork)
Ms. Ha used to listen to me and my friends talk about car brands like "My friend Linh's family drives a Mercedes car, and Khanh Vy's family only drives a "grass" car. The little girl explained that it was cheap used cars, she herself tried to be close to her son, explaining to her that each family's economic situation could not be compared like that, but she seemed to ignore it.
Once, her daughter asked to buy genuine CK, Levi's jeans, and Ha didn't buy them, the girl said that "there are about 1-2 million each item, but mom doesn't buy it?". Seeing that her child had the idea of ​​​​competitiveness, enjoyment, and likes to use branded goods, Ms. Ha found all sorts of ways to "separate" this thought from her head.
Ha often tells her children that: Eating well, dressing well is one of the human needs, but it must be reasonable and affordable with the ability to pay. Wearing a "brand" shirt can make you more beautiful in the eyes of others, but that doesn't mean you will conquer them if you don't study well. The little girl nodded, but after only a few days, she completely forgot what her mother said.
Dr. Vu Thu Huong (former lecturer at Hanoi National University of Education, independent education expert) said that parents always think to give the best conditions for their children, try to work and earn money for their children and for their children. Consume at will without any calculation. Many people are too busy and do not have time to take care of their children, so they make up for it with a lot of money. However, if children live too comfortably and happily from an early age, children will have difficulties in the future.
Children who are overprotected and cared for from a young age have very poor resistance to adversity. Faced with difficult circumstances, children easily accept failure, do not want to try. Sometimes, children turn to resentment, dissatisfaction.
According to Dr. Vu Thu Huong, the race for children also leads to many consequences. If the family does not buy for them, the children will find ways to buy the goods they like. There have been many valuable lessons such as the case of students willing to accept to send their nude photos to objects online for money; or 7th graders and 8th graders who sold e-cigarettes to pay for their favorite items.
"Parents give their children too early access to things belonging to the world of people with money, children misjudge the value of money and human value, and easily behave in a wrong way," Dr. Vu Thu Huong emphasized.
According to www.phunuonline.com.vn
You are reading the article
Students love brands, "look" at each other's brands

at
Blogtuan.info
– Source:
infonet.vietnamnet.vn
– Read the original article
here