Giải trí
'Sweeping' Da Nang – Hoi An with close friends in 4 days-Travel
Summer is the perfect time to indulge your passion for travel. What is more wonderful than when with a group of close friends "pack your bags and go" to new lands.
The central strip of land is a place that causes many memories for many tourists. Da Nang, Hoi An, Hue… become familiar destinations for tourists from all over the world. Pham Tuan Duong, 22 years old, from Hanoi with his close friends has just "sweeped" Da Nang – Hoi An in 4 days and 3 nights.
My Khe Beach on a sunny day
Vehicle
Duong group book round-trip air tickets half a month in advance, so the ticket price is a bit high (1,030,000 VND/way). 8 people is 8,240,000 VND/4 people.
Arriving at Da Nang airport, they booked Grab to homestay in Dong Giang, Son Tra, quite close to the airport, so it only costs 90,000 VND.
Motorbike: Rent a motorbike at the homestay for 100,000 VND/car. Going for 3 days and refueling 200,000 VND / 4 times is 250,000 VND / person.
Accommodation
Because everyone was determined to go out a lot, Duong's group only booked 1 double room, the room was very comfortable and beautiful but suitable for girls who prefer vintage style.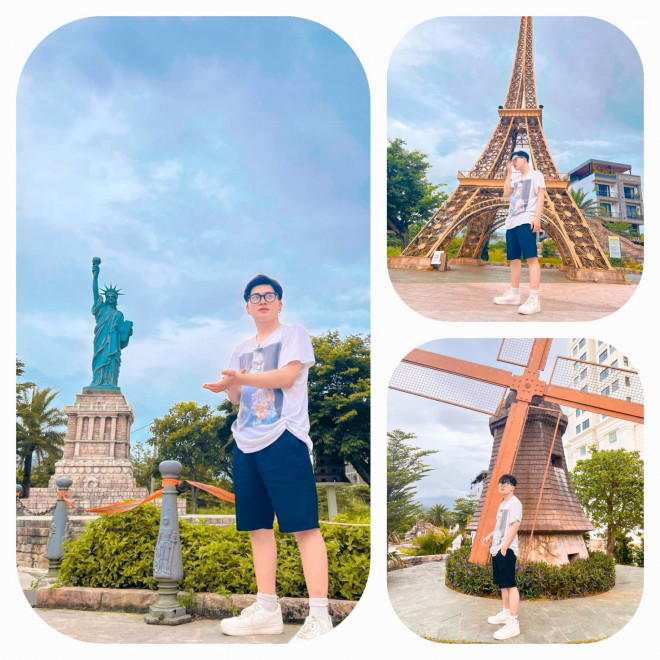 Century Park
Duong group rents 3 nights on booking for 4,380,000 VND/3 nights – 1,095,000 VND/person. Homestay is very clean and light. The homestay owner is very friendly and lovely, she also gives a list of places to eat and play in Da Nang.
Check-in
Day 1: My Khe Beach – Son Tra Night Market
11:30: Duong's group went to the airport to check-in and departed at 12:30 and landed at 1:35.
14h15: Go from the airport to the homestay check-in, then rest.
15h45: Rent a motorbike to eat banh beo, nam, filter flour at Ba Be restaurant at 100 Hoang Van Thu, both cheap and delicious.
16h30: After eating, ride a motorbike straight to My Khe beach to swim.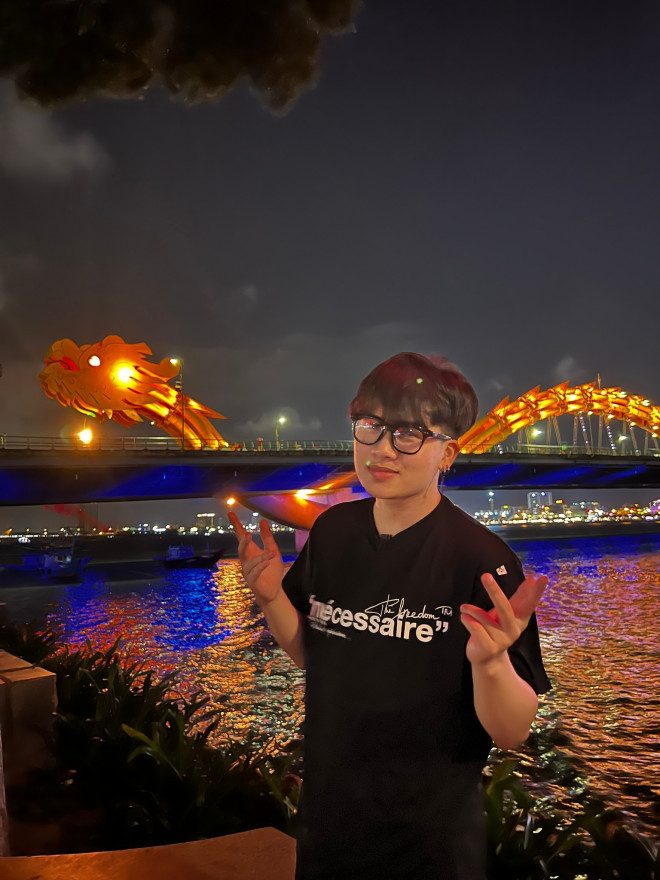 Take pictures by the Dragon Bridge
20h: Go to eat "crash" Son Tra night market. Because Helio market has not yet opened, Duong's group chose Son Tra night market right at the foot of Dragon Bridge and near the homestay. They eat Cao Lau and Mi Quang at the beginning of the market (35,000-40,000 VND/bowl). After that, go eat Thai ice cream dessert (30,000 VND/cup), walk around to see the Dragon Bridge and come back to eat seafood. The seafood at the night market is quite fresh and the price is relatively cheap, if you buy it in a combo, it will be cheaper than buying it individually. Duong group ate seafood combo and some sundries, about 130,000 VND/person.
Day 2: Son Tra Peninsula – Tien Son Sports Palace – Century Park
Your group's schedule for day 2 was supposed to go to Cu Lao Cham. They booked the tour but the tour guide called to say that the sea was quite rough that day, so they would have to cancel the tour and move to other locations.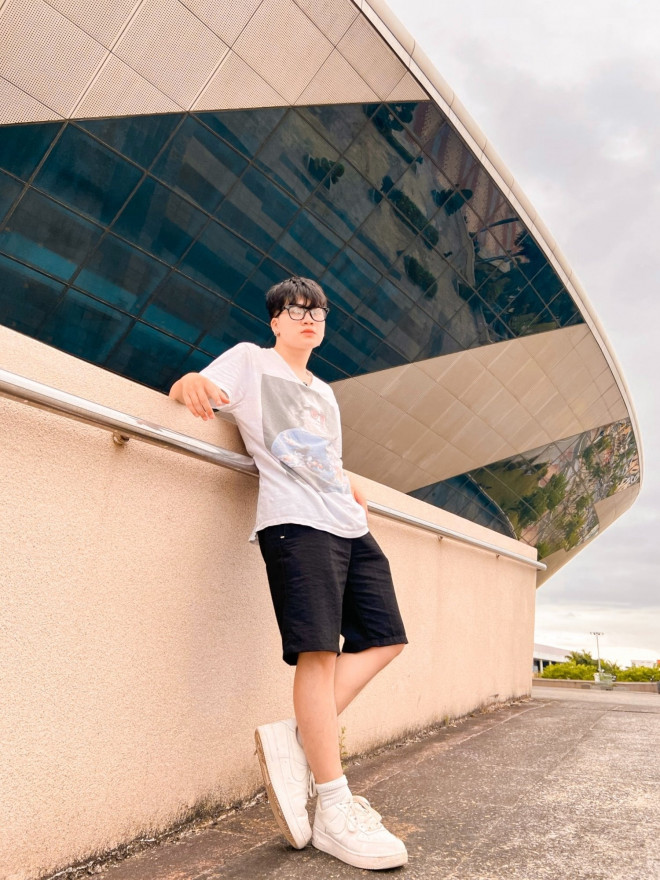 Tien Son Sports Palace
8:00am: Go eat Banh Canh Ruong at 47 Ha Thi Than, mixed bowl 40,000 VND.
8:30: Go up Son Tra Peninsula – Bai Da Ecological Area. When going to Son Tra peninsula, the weather is very windy, if you are in a group of all women, it is also a bit dangerous to go. Going to Bai Da area is very beautiful but the wind is strong. Entrance ticket is only 10,000 VND/person.
11h: Return to Da Nang city to have lunch at Grandmother's Kitchen. If any group is fed up with vermicelli, noodles, and banh chung, this is a very reasonable place to have lunch. Some dishes are simple but delicious, each dish is excellent. Bill at Grandmother's Kitchen is 389,000 VND/4 people.
14h: Go through Tien Son Sports Palace to take pictures, these areas also have many beautiful angles.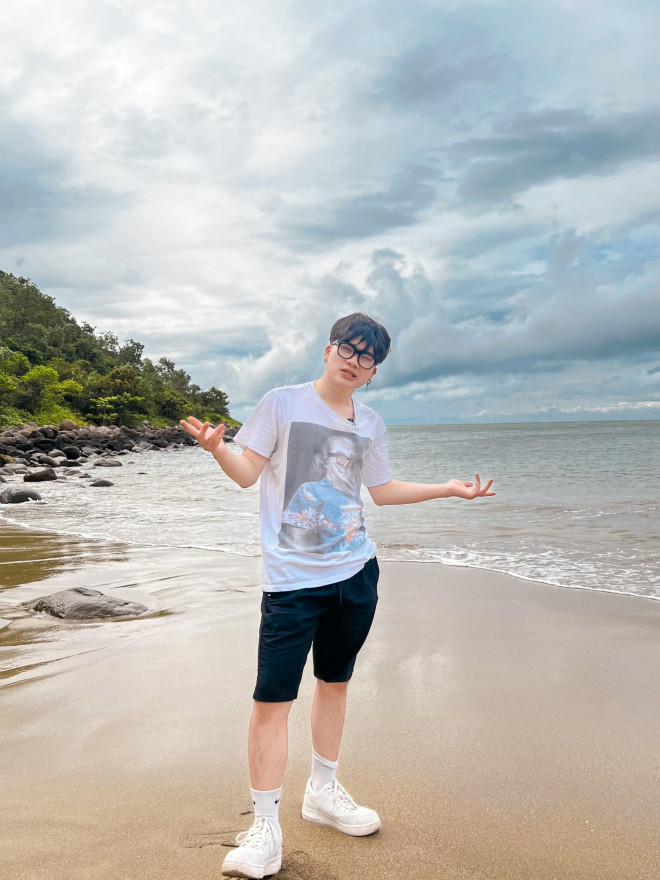 Bai Da – Son Tra Peninsula
16h: Move to Century Park to take photos, the park is quite far, a bit difficult to find, so you can look up Google Map.
19h: Go to barbecue, avocado ice cream near Helio market, very delicious ice cream for 25,000 VND/cup.
21h: Go to eat fish salad at 1 Vu Van Dung, the plate of peanut fish salad is super delicious and cheap, only 70,000 VND/plate, can't eat it all.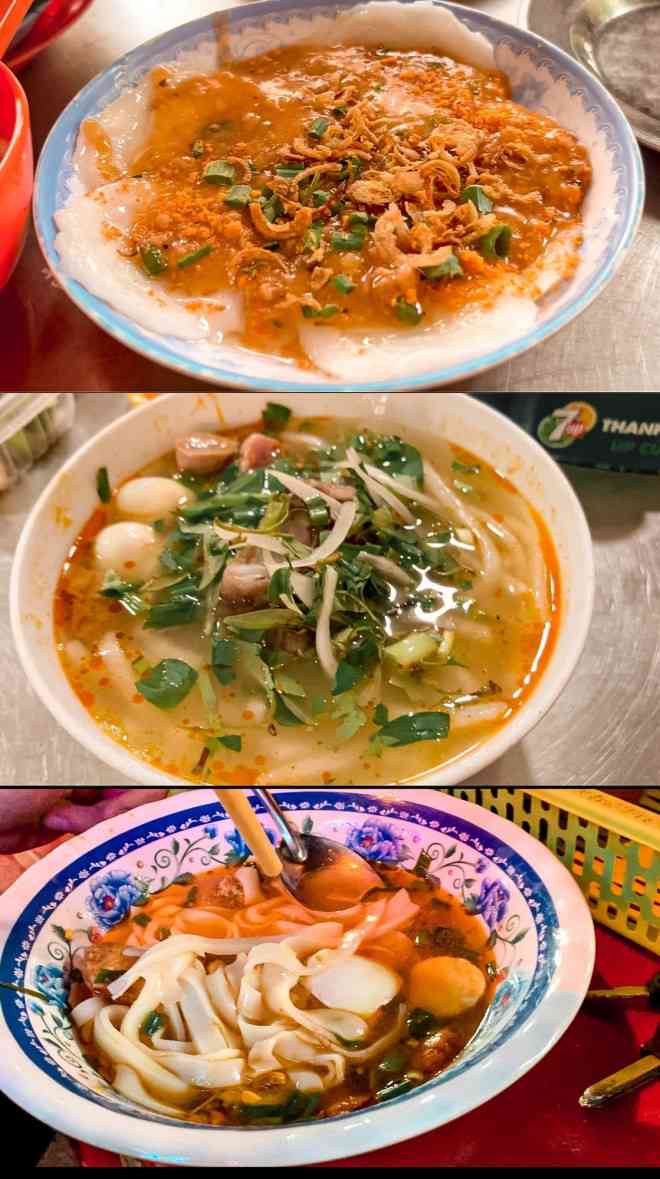 Ba Be beo cake – Rice soup cake – Quang noodles
Day 3: Hoi An – Bay Mau coconut forest
7:00: Have breakfast at Ba Lu fish noodle soup, this is a restaurant that is always on the top list of must-try dishes in Da Nang. A special bowl of fish noodle soup is 40,000 VND, delicious without a single strand of vermicelli.
7:30: Move by motorbike to Hoi An. From the center of Da Nang city, about 30km from Hoi An ancient town, it will take 30 minutes by motorbike, the road is very open and also very easy to go.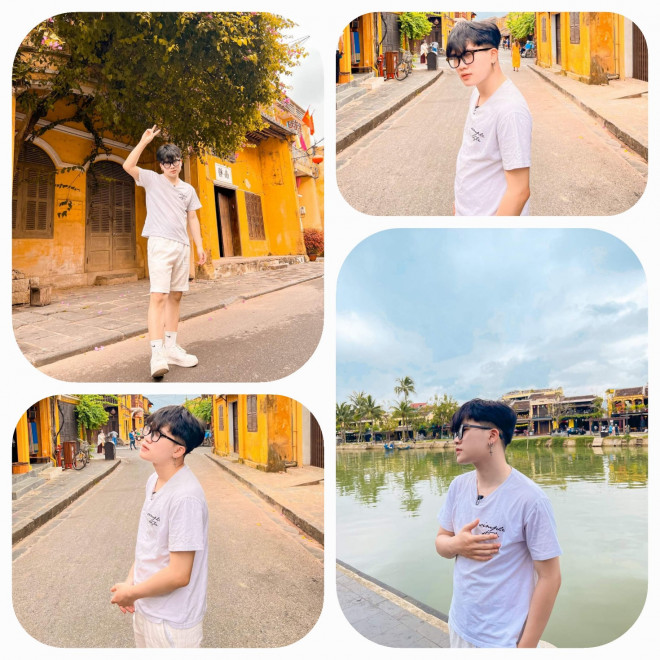 A glimpse of Hoi An
8:30: Rent a bicycle, cycle around Hoi An to admire the scenery and take photos. If you go to Hoi An in the morning, the weather will be relatively cool and pleasant, there are not many people, so taking pictures is very comfortable and not sticky. After that, the whole group went to drink Mot water, the price of a cup was 15,000 VND, it was also quite delicious.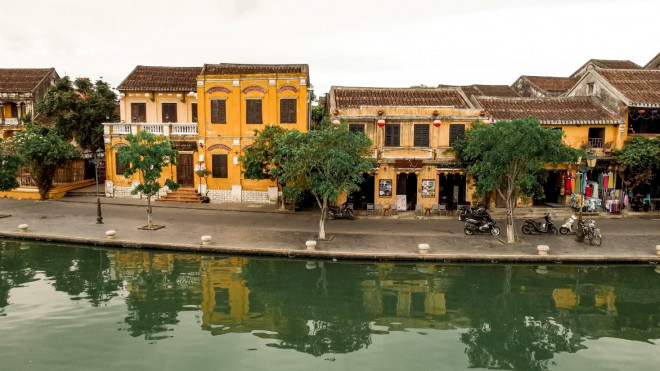 Hoi An ancient town causes many memories for many tourists
11h: It suddenly rained, so Duong's group had to stop by Cao Lau – Mi Xa Xiu – Mixed noodle soup for lunch.
12h: Back to Hoi An for coffee, they intended to go to 92 Station but found it too crowded, so they went to Faifo Coffee, the drinks were quite good. There is a panoramic view of the old town here, you can take beautiful pictures on the rooftop no matter what.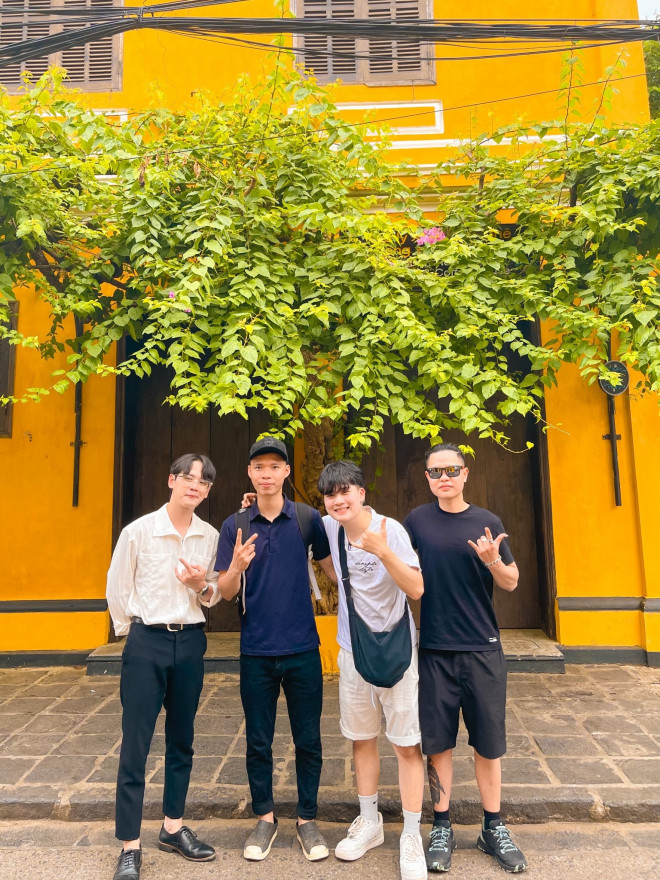 Traveling with a group of close friends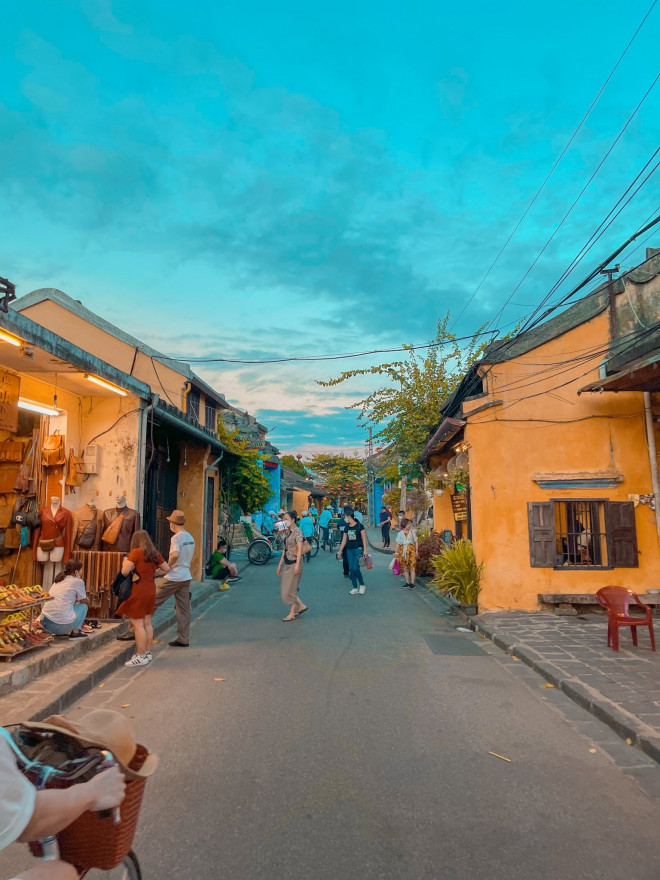 Hoi An late afternoon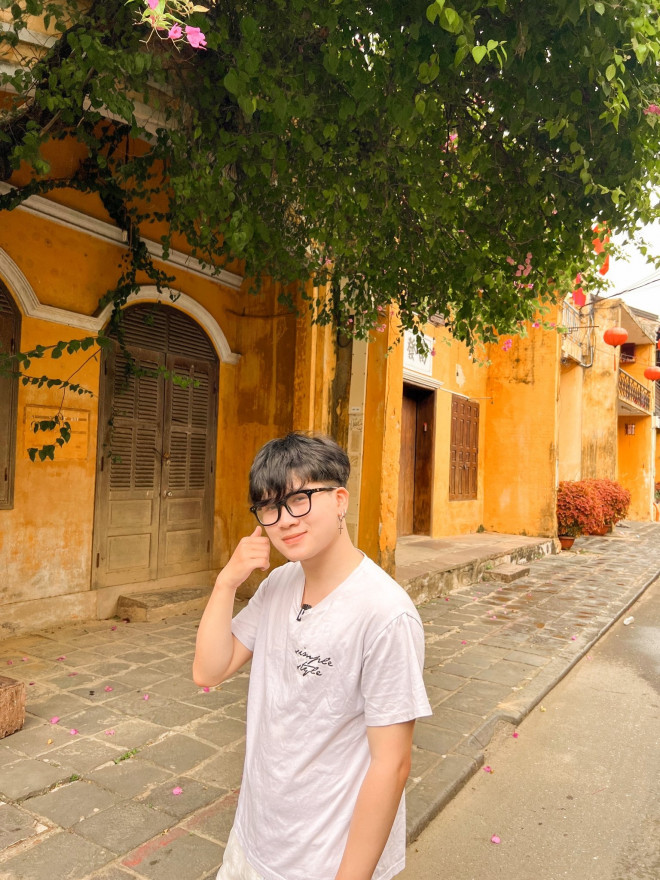 15h: From Hoi An to Bay Mau Coconut Forest – about 4km from Hoi An ancient town. Before going, remember to apply sunscreen fully. Duong and a group of friends went down from Hoi An with a guide to go in a basket boat. Tickets are 30,000 VND/person and the cost of boating is 120,000 VND/person (both going back and forth). Coming to the center of the coconut forest is very bustling. If you want to play basket dance on the boat, the price is 50,000 VND/time. It is recommended not to eat full before playing.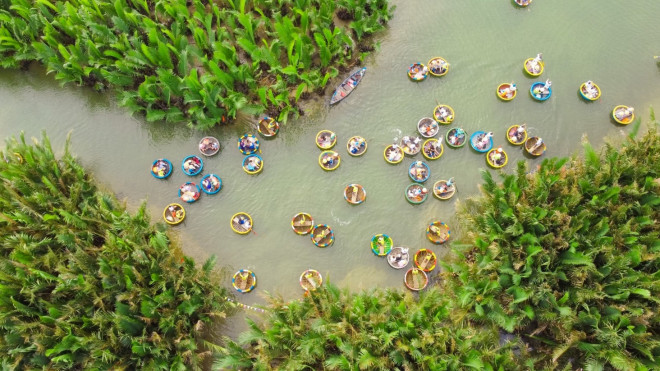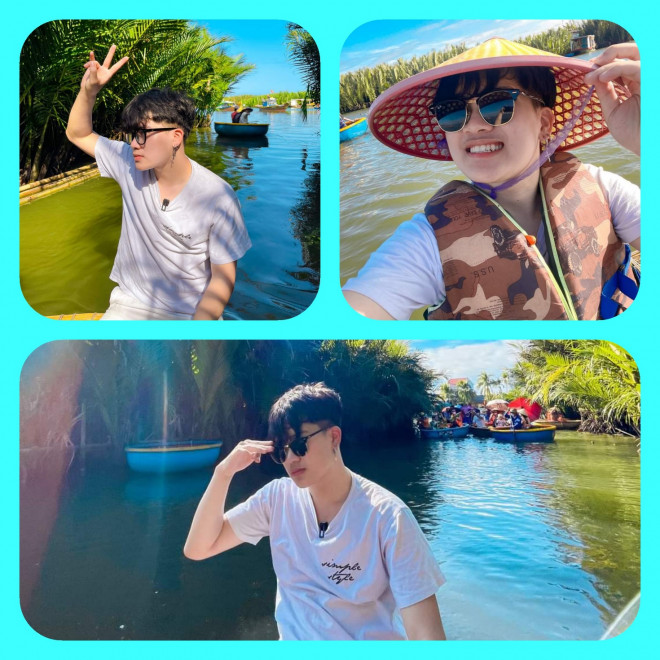 Seven Mau Coconut Forest
17h: Move back to Hoi An ancient town to eat Phuong bread, but on the same day the shop closes. Unable to eat Phuong bread, Duong's group went for a walk in the old town and ate banh beo, grilled rice paper, and tea… Total food was 50,000 VND/person.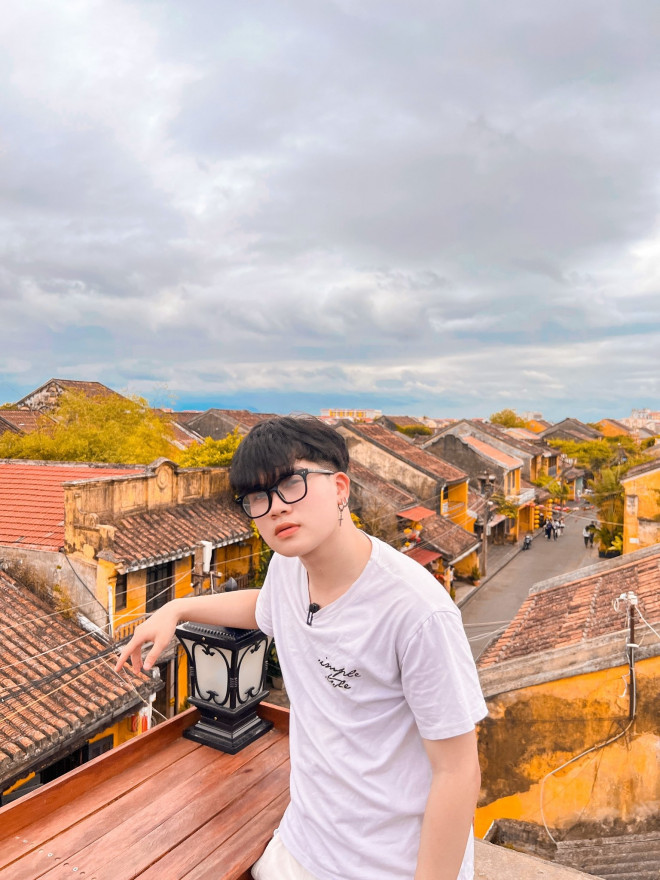 19h: Go to Hoai River to watch the lantern-dropping festival. Duong's group is all boys, so they don't rent boats to release them. If you want to try, the price of a boat is 60,000 VND/2 people.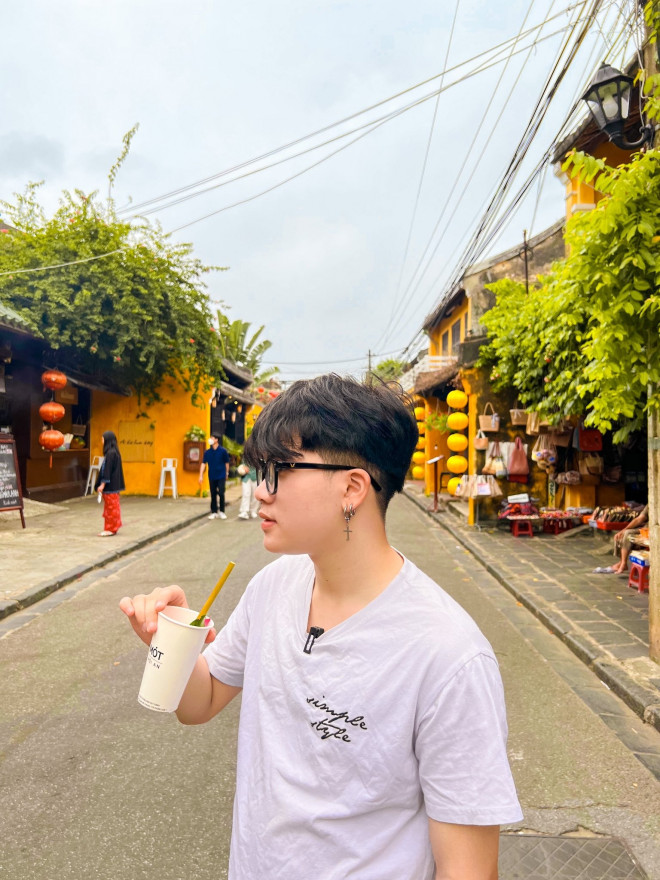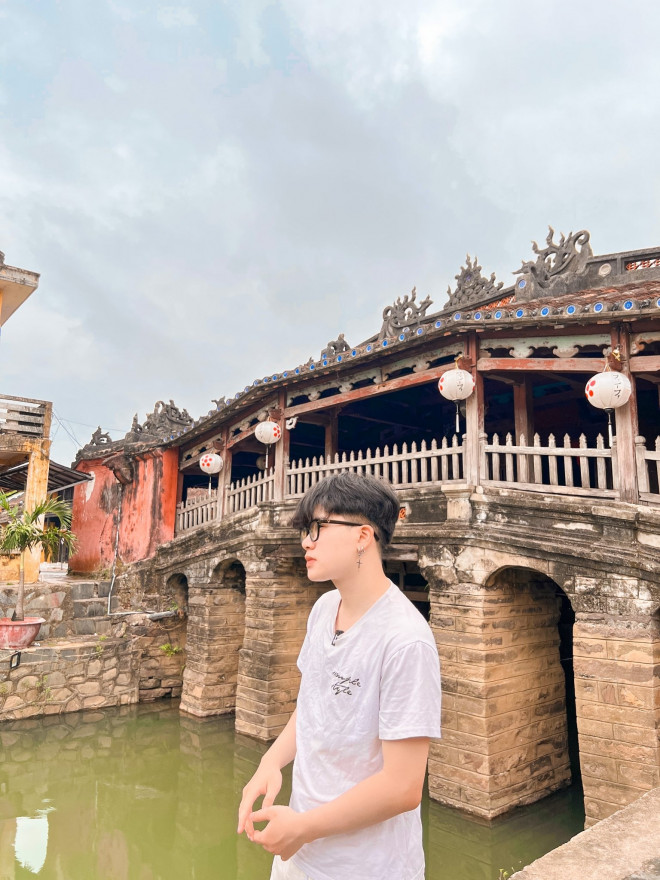 20h: Return to Da Nang for dinner and rest.
Day 4: Da Nang – Hanoi
9:00: Check-out and take Grab to the airport to return to Hanoi.
10h10 flight – 11:20am return to Hanoi.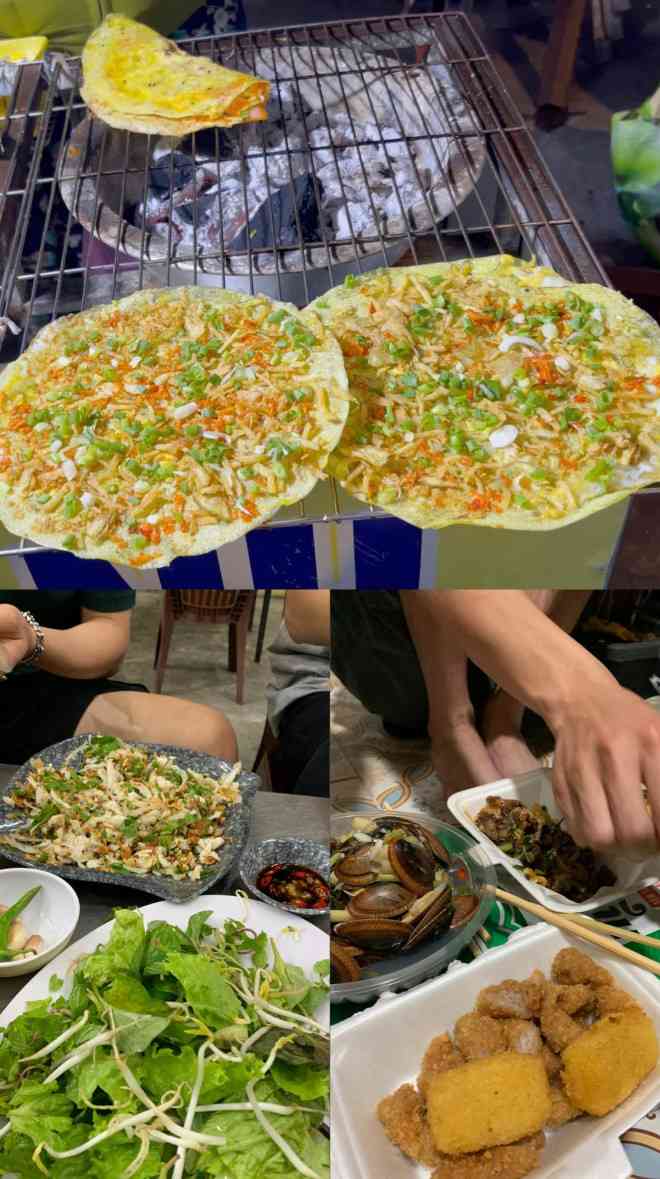 Grilled rice paper – Peanut fish salad – Hanoi fried spring rolls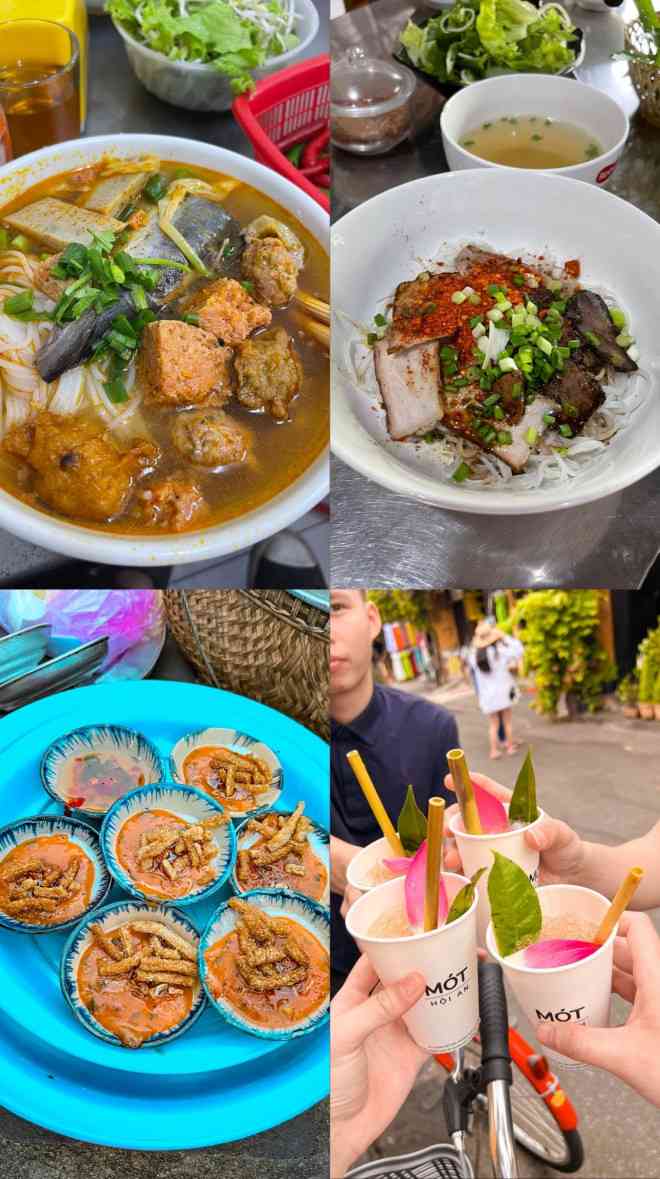 Ba Lu fish noodle soup – Mixed noodle soup with char siu – Hoi An beo cake – Nuoc Mot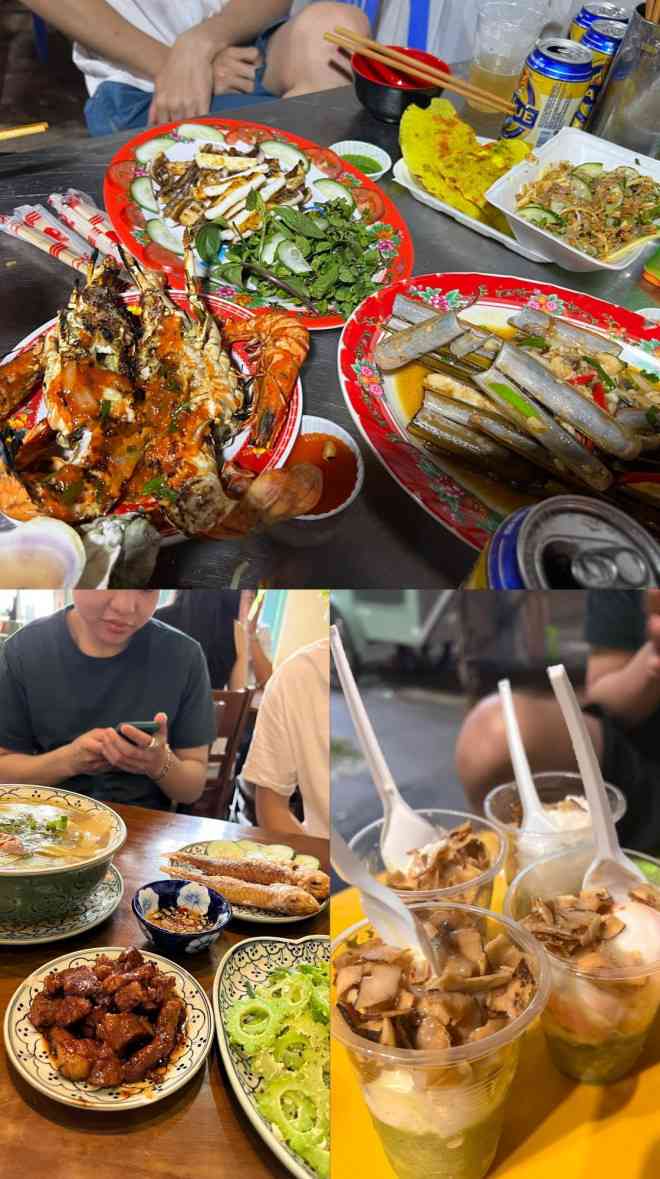 Lobster at Son Tra Night Market – Grandmother's Kitchen – Butter Cream
Eating
Banh beo, nam, filter, ram: 100 Hoang Van Thu
Rice cake soup: 47 Ha Thi Than
Bun Cha Ba Lu: 319 Hung Vuong, Vinh Trung Ward
Grandmother's kitchen: 136b Yen Bai, Phuoc Ninh, Hai Chau
Fish salad: 01 Vu Van Dung
The rest of the delicious food we ate in Son Tra night market and the old town, so we don't have a specific address.
Cost:
Airfare: 2,060,000 VND/person
Motorbike and airport taxi: 295,000 VND/person
Homestay: 1,095,000 VND/person
Meals and entertainment costs: 1,050,000 VND/person
Total cost of the trip travel Da Nang – Hoi An is 4.5 million VND/person.
You are reading the article
'Sweeping' Da Nang – Hoi An with close friends in 4 days-Travel

at
Blogtuan.info
– Source:
24h.com.vn
– Read the original article
here