Life Style
Tek-life
The reason why the Chinese hate the boss of Alibaba, Huawei, Xiaomi, turn crazy about Elon Musk, hailed as a "superhero"
According to Sixth Tone, the story of billionaire Elon Musk's acquisition of Twitter for $ 44 billion and a promise to ease regulations for this social network has attracted the attention of the Chinese public. What is surprising is that Twitter does not exist in China at all.
Although world famous for Tesla and SpaceX, but billionaire Elon Musk in China is often compared with "Iron Man" (Iron Man). The billionaire character Tony Stark in the role of "Iron Man" is said to have quite similar personalities to Elon Musk such as impulsive, good at technology and very rich.
Even Elon Musk himself acknowledged this comparison and played a cameo in the movie "Iron Man 2".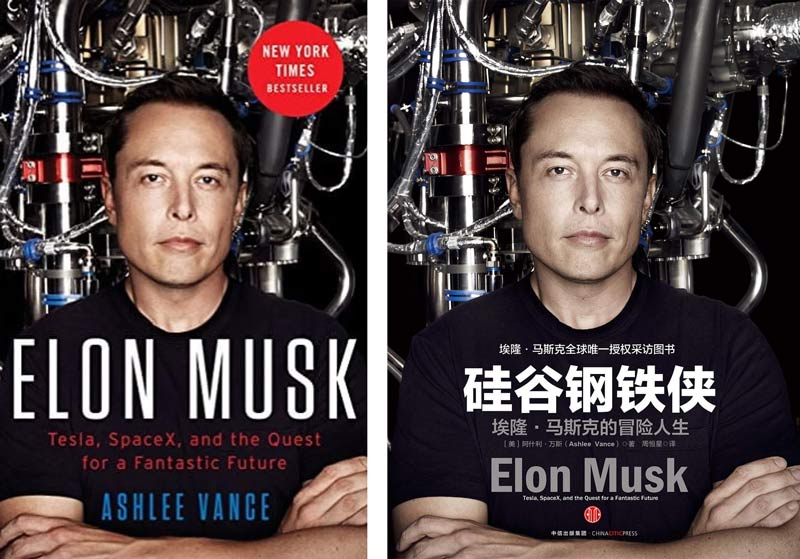 "Silicon Valley Iron Man: Elon Musk's Life of Adventure"
However, according to Sixth Tone, the Chinese craze for Elon Musk is much bigger than imagined. In the biography "Elon Musk: Tesla, SpaceX, and the Quest for a Fantastic Future", they have been translated as "Silicon Valley Iron Man: Elon Musk's Life of Adventure". Saved by Elon Musk) when translating into Chinese.
Similar to Tony Stark, billionaire Elon Musk also has a very large ego, is passionate about advanced technologies and often makes fun of people. This Tesla founder used to accept cryptocurrency payments for electric car products or take unbelievable challenges on Twitter.
But in addition to those unique personalities, the Chinese consider Elon Musk to be one of the few thinkers who can change the working culture here, when the trend of "lying up" spreads with a large number of young people. giving up on his dreams.
Can do the job
Sixth Tone newspaper considers Elon Musk to be one of the few progressive thinkers in technology development. On the social networking platform Jike, there is a section called "Elon Musk Information Station" with 220,000 members. When asked why the Tesla founder is so popular in China, one person commented: "Because what he does, it works."
In short, Elon Musk is successful, so it is obvious that he is worshiped by everyone, especially when seemingly crazy projects turn this man into a billionaire. A story about an engineer who pursues his passion to become rich is often seen in Chinese dramas.
Obviously, the example of pursuing passion and not giving up on dreams is causing many depressed young people in China to idolize, but that is not the only thing that makes Elon Musk famous.
On Zhihu, a question regarding Elon Musk's influence on young Chinese has attracted more than 4 million views. One of the replies came from someone who is said to be in the electric car industry, describing Elon Musk knowing how to make good use of the public to his advantage.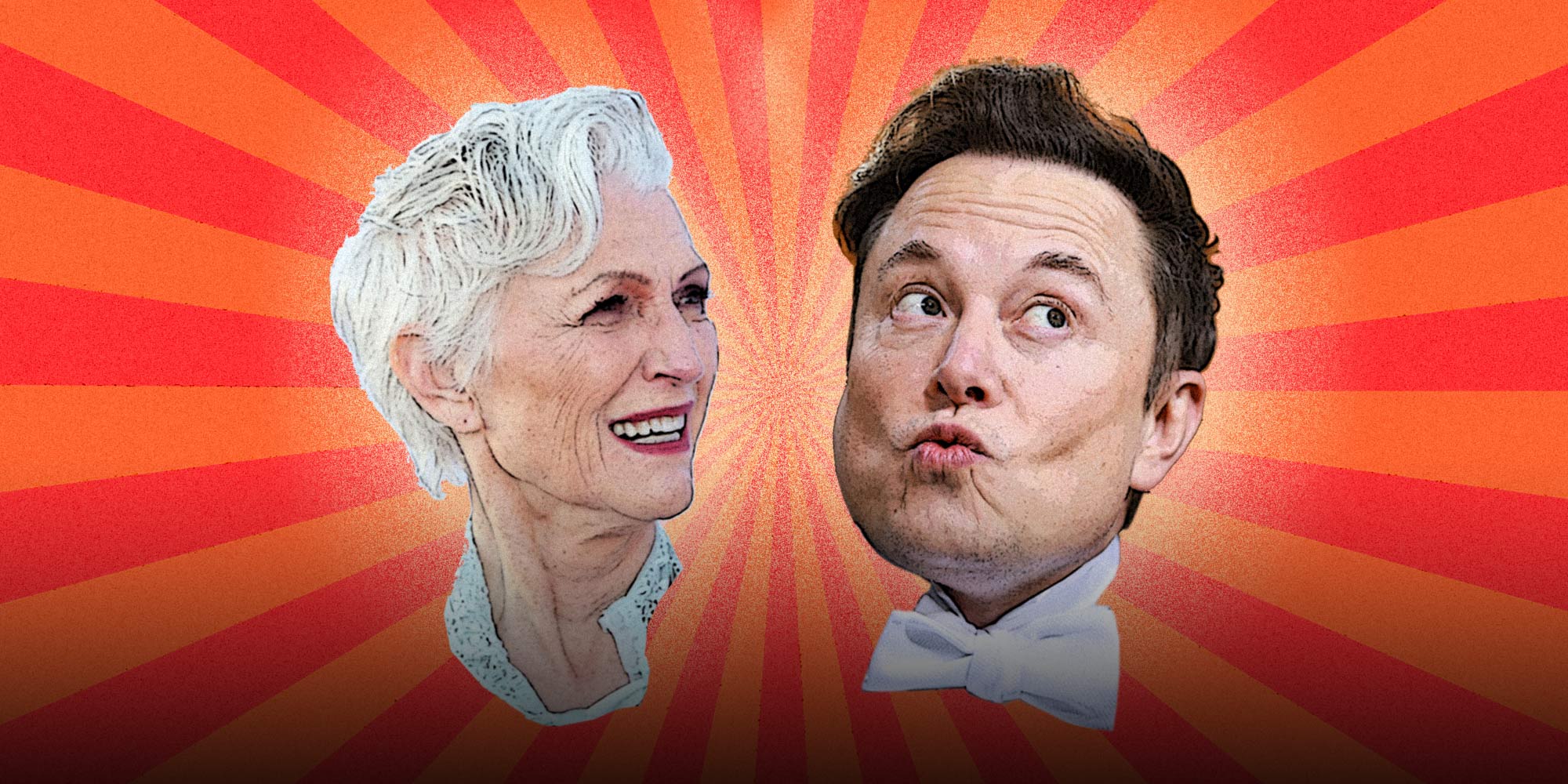 Mrs. Mayer Musk with her son Elon Musk
Thanks to that, people mistakenly believe in the leadership talent of billionaire Musk, thinking that only the founder of Tesla can make the impossible possible, realize seemingly stupid things like electric cars or set foot on the road. Mars.
We can clearly see this misconception when looking at supermodel mother, Mrs. Maye Musk when her parenting styles or way of life are shared widely even without verification. This is a role model in China, where mothers aspire to be famous for raising good children.
In a society where families and mothers compare their children with each other, the story of a single mother who gave up her modeling career to work many jobs to raise her children to become a billionaire is nothing more attractive. Even in her old age, Maye Musk still gives lectures, works as a model or has her own project, something that elderly women in China crave.
In April 2021, Mrs. Maye set up an account on the Xiaohongsu platform and immediately attracted hundreds of thousands of followers with countless compliments.
Difference
According to Sixth Tone, the success of Elon Musk is what China's tech and startup world wants to achieve. The use of Japanese cars and American planes makes many Chinese people dream of "Made in China" products that are widely used around the world as a national pride.
However, today's Chinese technology tycoons are mainly based on entertainment, video games, and e-commerce… rather than new breakthroughs in technology. The success of China's large technology groups is mainly judged on the huge investment capital, the merger of many small firms, and the imitation of ideas from abroad rather than creating technological revolutions.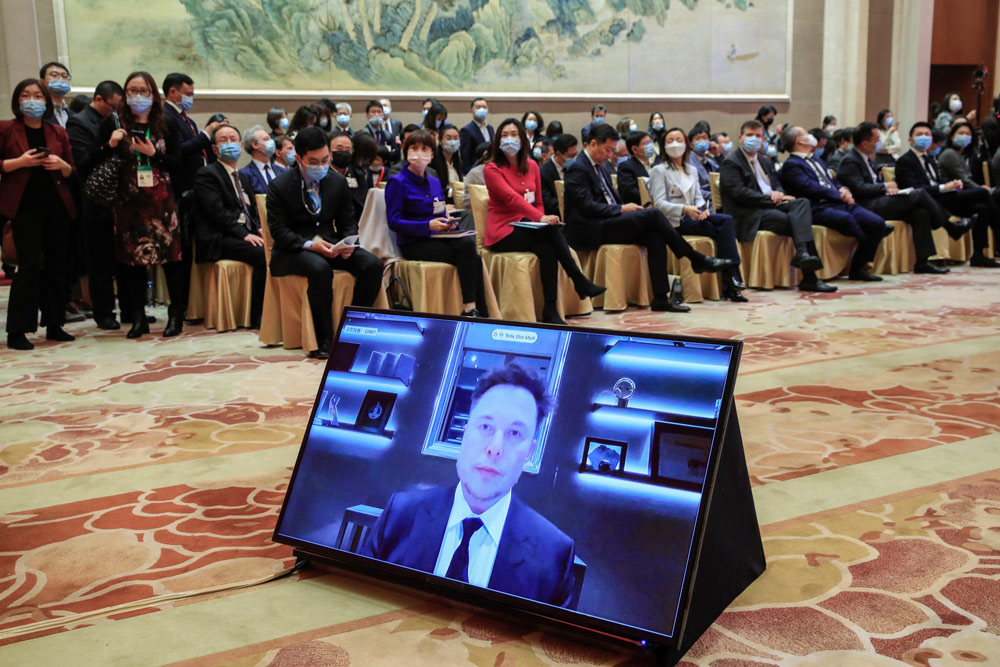 Elon Musk participates in the online conference "China Development Forum 2021" in Beijing
As a result, the bosses of Alibaba, Huawei or Xiaomi, though rich and famous, have never been compared to a hero like Elon Musk. Instead, technology companies make today's youth reel with a "996" work culture (9am to 9pm, 6 days a week), with early debts due to online spending, online loans. online too much.
Sixth Tone reported that China's increased investment in technology is making models like Elon Musk even more famous. From career to family, Elon Musk becomes the perfect example of the success that many people in this billion-dollar market want to have.
https://cafebiz.vn/ly-do-nguoi-trung-quoc-ghet-bo-ong-chu-alibaba-huawei-xiaomi-quay-sang-phat-cuong-elon-musk-tung-ho-la- sieu-anh-hung-20220530155417678.chn
You are reading the article
The reason why the Chinese hate the boss of Alibaba, Huawei, Xiaomi, turn crazy about Elon Musk, hailed as a "superhero"

at
Blogtuan.info
– Source:
Kenh14.Vn
– Read the original article
here