Việc làm
The secret to making a good impression at the first meeting
You only have one chance to make a first impression – this is true in many situations, from job interviews to marketing products to customers. How do you make an unforgettable good impression on people?
Sensory perception is the lowest perception, but appears first when we evaluate something. Therefore, we have a habit of making judgments about others in just a nanosecond – whether unintentionally, or even though we remind ourselves to be rational and objective. And once that impression is formed, it is very difficult to change it.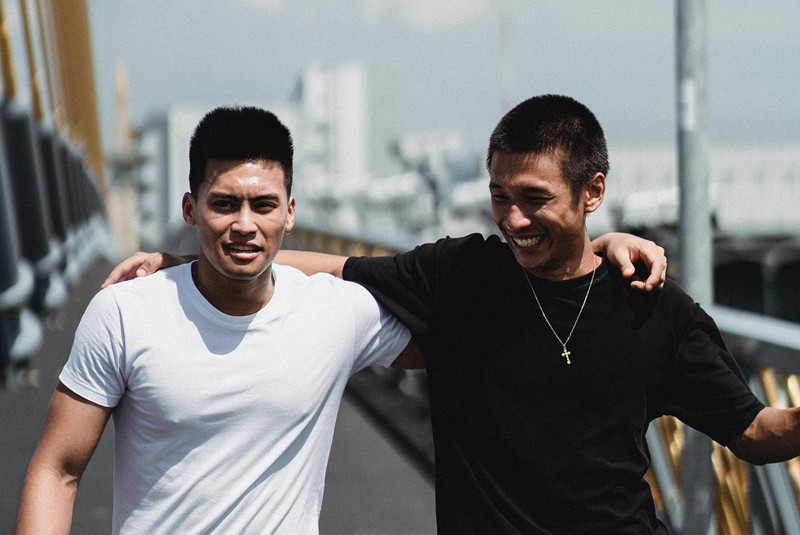 Therefore, working relationships will be a lot easier if you know how to make a positive and impressive first impression.
Prepare for the background
Before meeting someone for the first time, whether it's a potential employer or a new client – prepare this information in advance: who they are, what they're interested in, and what they might need from you. The goal is that in the first meeting, you show that you understand the problem the other person is trying to solve and that you have a way to help them. To ensure effectiveness, you should prepare 2 or 3 key issues that you want to present. Their order may depend on the situation, but in general, they should demonstrate your knowledge, strategic planning, and understanding of the area in question. Ideally, you mention them spontaneously but proactively. At the very least, show the other person the reasons why they need you.
Pay attention to your body language
It's normal to be nervous when meeting someone new, but confidence and comfort always attract others. Therefore, practice is never superfluous. Practice sitting with your back straight and walking with your head held high. For particularly important encounters, you can also video yourself to see how others will see you. Observing yourself in this way will help you identify ways to improve your image. Having someone with years of experience role play the interviewer also works very well because they can give you an unbiased assessment.
Show your strengths
It's great to have people who can help you know other people's impressions of you. Ask them what your strengths, your highlights, and the most likable things about you are, and then show them off when you meet someone new. Think about the compliments you've received from co-workers and bosses. The next task is to "quantify" those compliments into information that is easy to visualize when you introduce yourself. For example, if your boss says you're a good manager, look for metrics to back it up. For example, reports show that your team is doing better than it was before you were a manager. Most people like successful people. So, in this case, being too modest is not necessarily a good thing.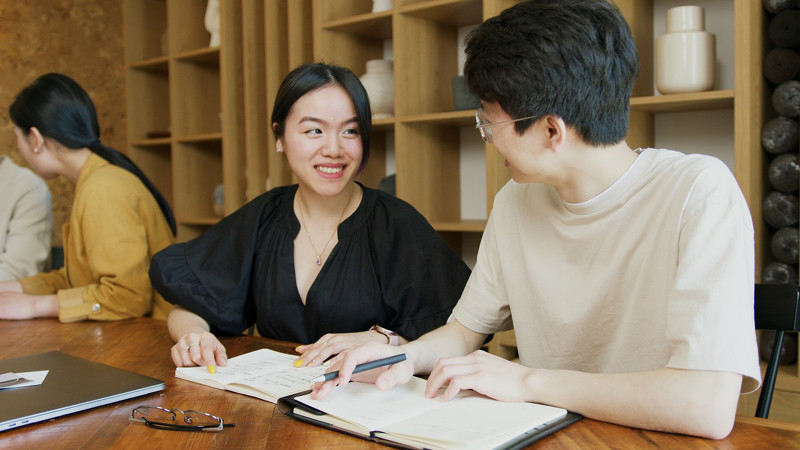 Find common ground
Another way to build relationships is to find connections or common ground. The connection doesn't have to be deep, it can be as simple as going to the same university, having a child of the same age, or having recently read the same book… The goal is to create an everyday connection between people. . This requires you to learn a little about them in advance, such as which football team, celebrity or tourist destination they love. Mention if you really have the same interests, because if they find out you're fake, it's no different from cheating.
Interactive and engaging
The most common mistake people make when trying to make a good impression is that they think they have to impress the other person with monumental knowledge. But an engaging conversation isn't about "dazzling," but making people remember and gratify when thinking about it. So listen to what they have to say. The more you make other people feel cared for, the more positive impression they will have of you. Thoughtful, open-ended questions help the relationship develop naturally.
Long-term nurturing
Once the first meeting is over, you need follow-up interactions if you want to build a lasting relationship. For example, add facebook, instagram or a familiar social network account with them so that the two parties can interact. Showing that you want to connect by commenting on what they share will show that you genuinely care about them as a friend, not as a boon for business.
Of course, the most enduring relationships are those based on genuine concern, respect, courtesy, and positive goal-direction. And there is no good relationship that doesn't take time to nurture. Also note that, if you try too hard to show enthusiasm to someone, chances are high that they will see your lack of spontaneity, and think you are not sincere. So, again, everything should go smoothly, you should show who you are. CareerBuilder wishes you to have good friends on the road of life, sincere colleagues in your career.
Vinh Phu
You are reading the article
The secret to making a good impression at the first meeting

at
Blogtuan.info
– Source:
vietnamnet.vn
– Read the original article
here