Giải trí
Xem ăn chơi
The snail shop is located in a small alley in Quy Nhon, difficult to find but the customers are still full of tables
Traveling to Quy Nhon, many people must be familiar with popular snail shops but fresh quality. Streets in the city center such as Xuan Dieu, Ngoc Han Cong Chua or Quy Nhon food street, etc. are filled with smoke from extremely attractive pots of snails and seafood.
However, there is an exception, not located in too busy places, but in a small alley that only fits 2 cars on Dao Duy Tu Street, the entrance is a bit difficult to find for those who know it for the first time, but the shop Co Xi snails are still popular with locals and tourists. It can be said that this is one of the most crowded snail shops in this beautiful coastal city.
Although the restaurant is located in a small alley, it is always very crowded
The reason is very simple, also because the quality of the food here is both fresh and delicious, and the price is extremely cheap. With extremely "student" prices, this place attracts diners from all ages to enjoy snails and seafood.
The shop is open from 14:30 to 21:30, compared to the snail shops in Quy Nhon, the shop closes quite early. Although the space of the restaurant is not large, it is especially clean, there are 2 spaces inside and outside the restaurant. Always arrange tables and chairs very neatly, there is also a hand wash basin for customers, so it will win the hearts of guests at first sight.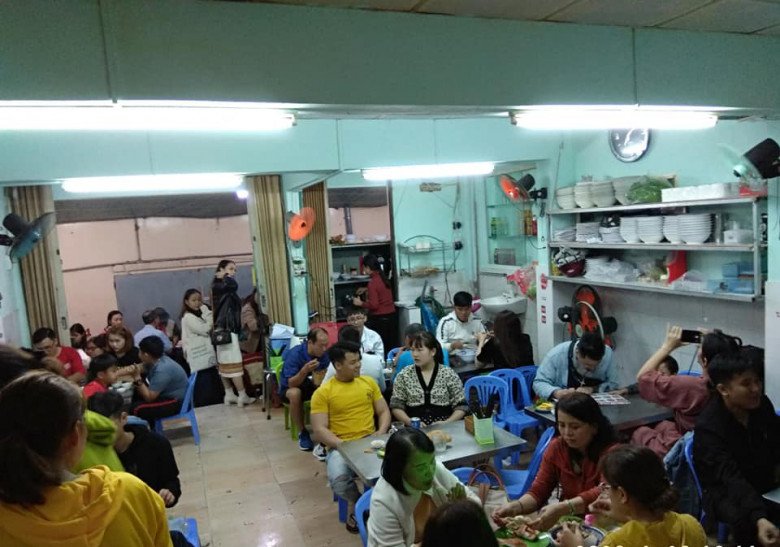 The restaurant space is a bit small but neat and clean
The menu of the restaurant is quite diverse, with about 50 dishes, the snails here are always fresh. The shop is famous for its fried snail with coconut, a dish with a characteristic aroma, a rich greasy sauce that captivates people's hearts. Besides, you can also enjoy with dishes such as roasted tamarind knob, mixed snails, seafood porridge, sauteed vinegar snails with lemongrass and chili, steamed tamarind, steamed Thai; Grilled scallops with butter, grilled with onion fat… The price of snails is from 25,000 VND to 60,000 VND/plate. Squid, crab, grilled mantis shrimp, roasted tamarind, roasted garlic… the price is slightly higher and depends on the price.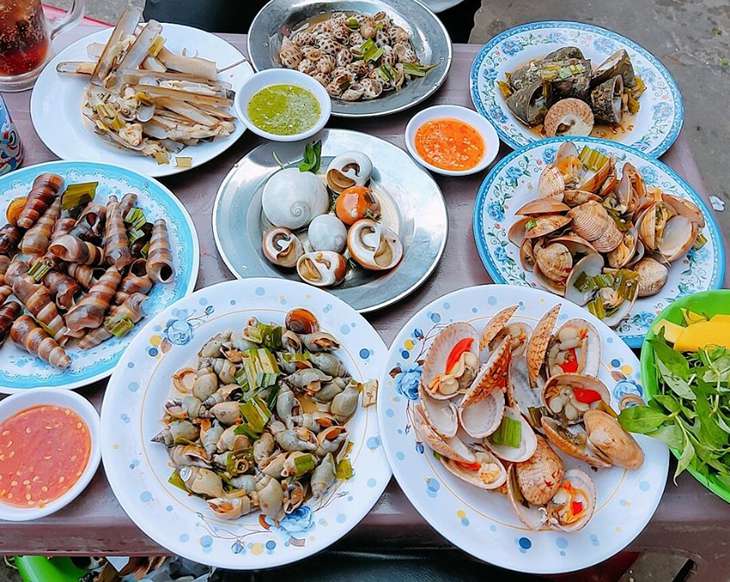 Snails and seafood here are very diverse for customers to choose
The dish that is considered a "signature" here is sauteed vinegared snails with lemongrass and chili or fried tamarind, served with rice paper. According to the owner, the vinegared snail has tough meat, before processing, it is boiled with coconut water to make the meat soft, then stir-fried with lemongrass and chili seasoning. Cooking with coconut water makes snail meat sweeter and more flavorful, best served with rice paper. In addition, the dish of fried snails with coconut also has a unique taste, the aroma and sweetness of coconut milk is quite strange, and it is delicious with bread.
All kinds of snails and seafood are processed richly, suitable for many people's taste. The dipping sauces are also very delicious that you can eat forever without getting bored.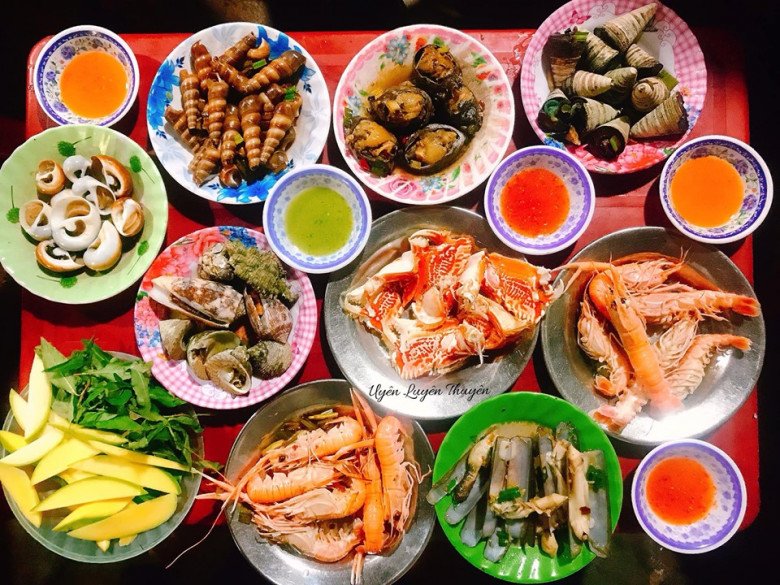 All dishes are deliciously prepared and fresh
A special feature at the restaurant is that when customers order food, they start processing, not ready-made. Snails and seafood are also taken fresh within the day, sold out every day, not preserved for a long time.
It is known that Co Xi snail shop has been open for sale since 2008. Initially, the shop attracted a lot of students. The good news spread far and wide, the shop was getting more and more crowded. Because it is crowded and when the customer orders to make the food, sometimes it takes a long time, the diners are happy to chat while waiting because a good dish takes time.
You are reading the article
The snail shop is located in a small alley in Quy Nhon, difficult to find but the customers are still full of tables

at
Blogtuan.info
– Source:
Eva.vn
– Read the original article
here