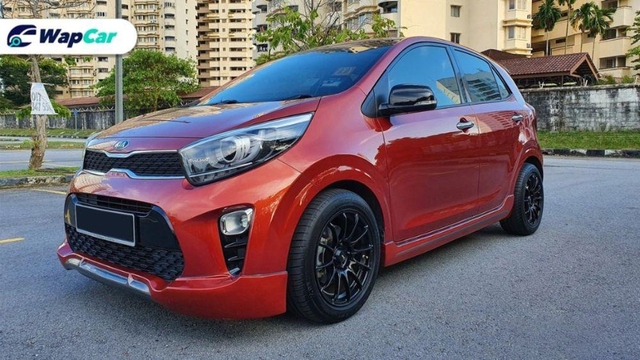 Zenyu Loh carefully researched what car to buy when owning a car for the first time and finally found that Kia Morning was a good choice – Photo: WapCar
Decided to choose Kia Morning as the first car
The story begins in 2018, when Zenyu Loh, living in Malaysia, was looking to buy his first car. Before that, he only used public transport, hitchhiking with friends and family.
At that time, just a short time out of college, Zenyu Loh just wanted to buy a cheap, reliable car with a reasonable maintenance policy.
So, he limited his budget to between RM40,000-60,000 (equivalent to VND210-320 million). Possible options are the Perodua Myvi if you want reliability and practicality, or the Proton Iriz is suitable for going far and handling okay.
Through reviews, he knew that in general Iriz was better than Myvi, but Proton was in a precarious period when it first came to Geely, and the new owner did not have a clear direction for the brand. The feeling of concern left him with the only option, Myvi, but he was not satisfied.
At this moment, he remembered Kia Morning (known in Malaysia as Kia Picanto). The Kia Morning 2018 was launched earlier that year with prices starting at just RM50,000 for the EX version, which was a surprise compared to the starting price of RM60,000 in the previous model.
Although skeptical (because Korean cars are relatively lackluster in Malaysia), he still test drove Kia Morning and decided to close.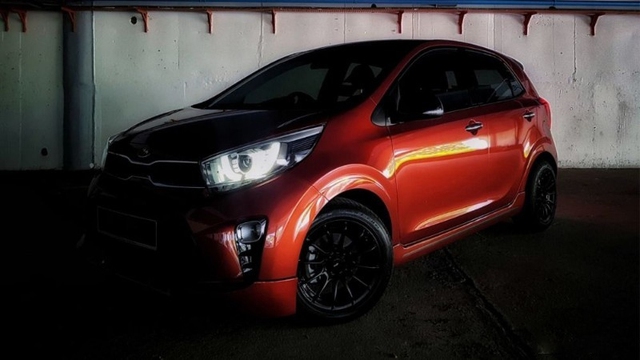 After a test drive and studying the reviews of other owners, Zenyu Loh decided to close the Kia Morning – Photo: WapCar
Experience Kia Morning
Although not the GT version that Zenyu Loh expected, after a few years of experience, he still considers Kia Morning worthy to be the first car of "newbies".
Each person has their own taste, but with Zenyu Loh, the appearance of Kia Morning is a smart, safe design that is easily accepted by the majority and does not worry about being outdated.
However, after buying Kia Morning, Zenyu Loh modified a few details. Add matte carbon and black vinyl accents to the mirrors, rear spoiler and shark fin antenna. 15×7 inch Konig Dial In sport rim with 195/50 Michelin PS3 instead of the original 14 inch rim. He also added cruise control, interior lighting, soundproofing, and upgraded speakers.
Plus mark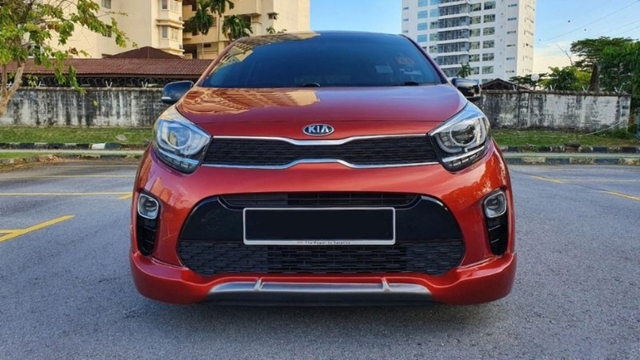 The front is neatly designed with a sporty character – Photo: WapCar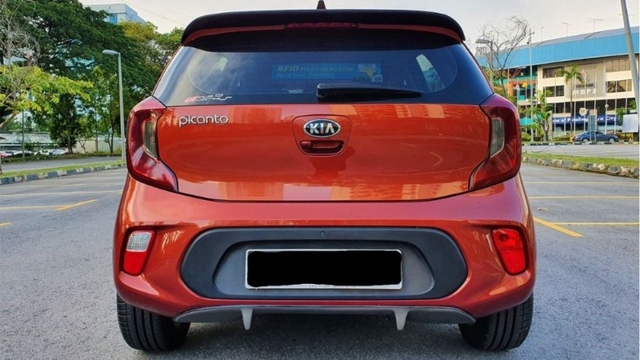 The rear is nothing short of reprehensible for a typical small car. The Pop Orange paint pack adds a bit of spice, although it's not a premium color, but it makes him feel like the Sakhir Orange that BMW uses on M models. Even so, due to the design being too safe, he still feels. incense somewhere. So he added black and carbon accents – Photo: WapCar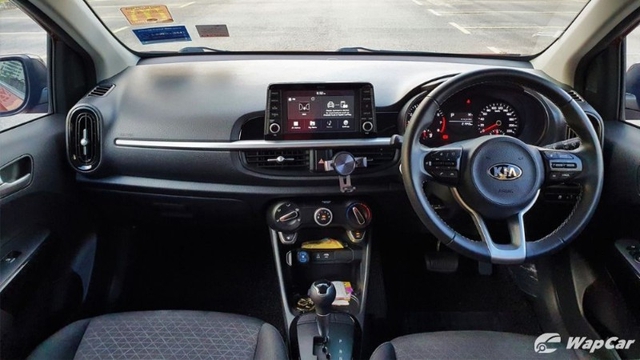 The interior also follows the same safe approach as the exterior, which is highly pragmatic. The central instrument cluster is simple and easy to read, the LCD screen in the middle provides all the basic information – Photo: WapCar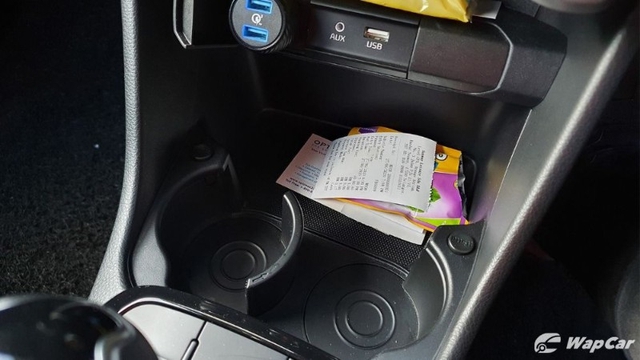 The car has 2 cup holders located near the center console with a retractable smart divider. Below the gear lever is another compartment. There is a cup holder for the rear passenger, but he changed it to a luxury armrest with more compartments (available on the GT version) – Photo: WapCar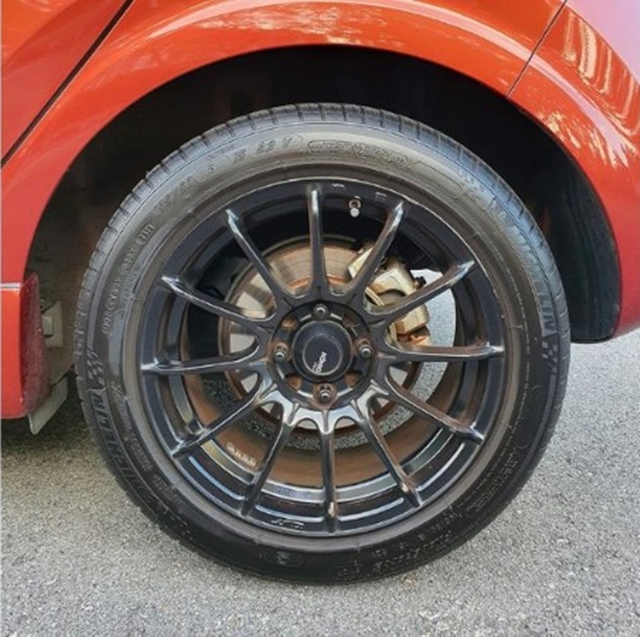 The car owner thinks that many people criticize Kia Morning as being too strict with the car. It is true that the interior of the car has a lot of plastic, but the two cars he has considered, the interior is much more reprehensible. Although the sound insulation is good, he still decided to change the tires to reduce the noise – Photo: WapCar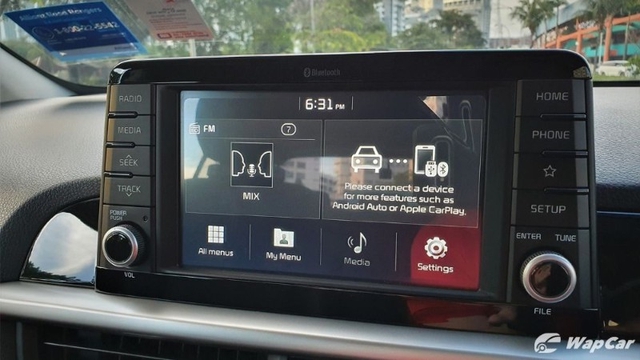 The 7-inch infotainment system is responsive and offers decent sound quality for most users. Notably, Android Auto and Apple Carplay are standard. Kia Morning is the cheapest car model equipped with this feature, a difference that is still maintained to this day – Photo: WapCar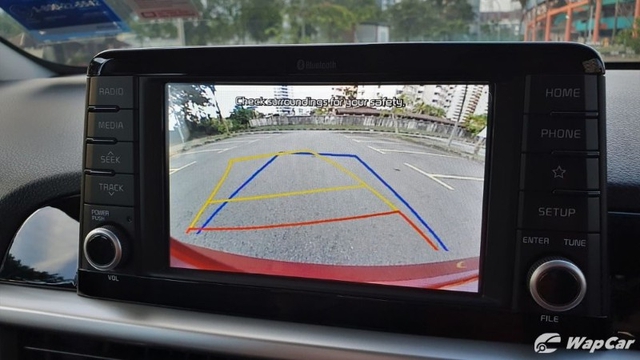 The screen also serves as the main feed for the wide-angle reversing camera, a feature normally only found in high-end models. The camera quality is good enough in the price range – Photo: WapCar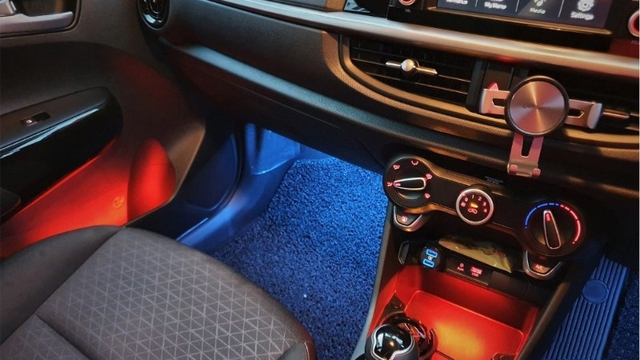 Kia Morning is equipped with basic safety features such as 6 airbags, ABS anti-lock braking system, EBD brake force distribution, ESC electronic balance system, enough for beginners to drive. Notably, the rear disc brake, which is rarely seen on a class A car priced at RM50,000 – Photo: WapCar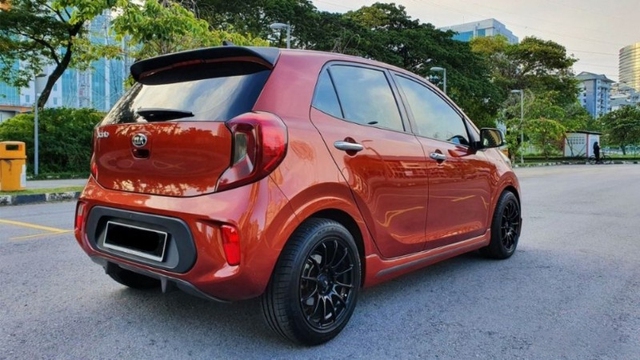 In terms of segment, Kia Morning has top handling ability. Class A engine but has the feeling of Skyactiv technology on Mazda cars. The suspension system has certain shortcomings, but it is generally sufficient, handling corners surprisingly well – Photo: WapCar
Minus point

Every car has an imperfect side. Kia Morning has the common shortcomings of small A-sized cars, the highlight of which is space.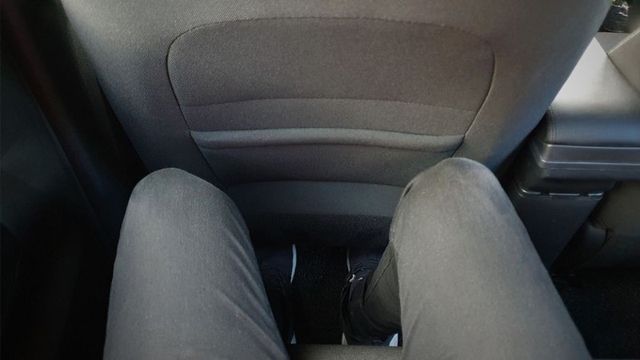 Zenyu Loh is 1m78 tall, slim figure, he does not feel uncomfortable with the small space of Kia Morning, even sitting in the back seat, of course, it is not to the "comfortable" level. Two people in the back seat are still normal, but three people will feel uncomfortable even when they are close – Photo: WapCar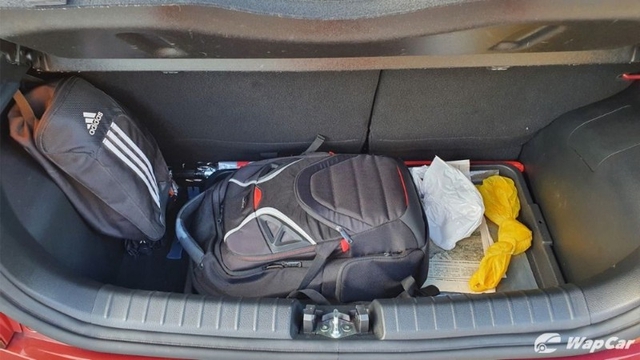 The trunk is small, but the car owner himself is not a person who likes to carry a lot of things, so he does not complain – Photo: WapCar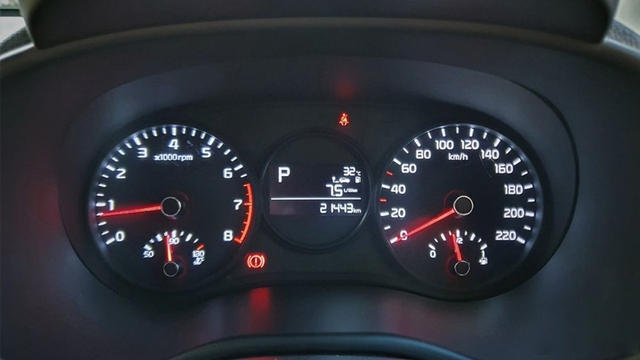 It is often said that small cars use less gas. But he found that Kia Morning doesn't really eat as little gas as he thinks. But he also admits that fuel consumption depends on how you drive, the added accessories increase the weight of the car – Photo: WapCar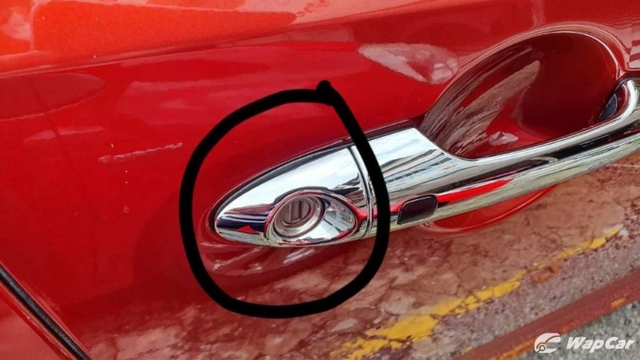 Zenyu Loh also complained about the official Kia distributor in Malaysia "failing to build trust among potential owners and customers". For example, when he changed the door handle, he waited for a long time, but the replacement part did not arrive, forcing him to change it outside – Photo: WapCar
In summary, Zenyu Loh does not regret buying Kia Morning. He is still using the car until now enough to prove this. When asked for advice on buying a car, he said that it is necessary to test drive the car to see if the car is right for you at that time, not just listen to what other people say. There is no such thing as a bad car, only good or bad.
You are reading the article
'Those who criticize are a bit strict with cars'

at
Blogtuan.info
– Source:
autopro.com.vn
– Read the original article
here