Tropical Diseases Center, Bach Mai Hospital is currently treating two malaria patients after returning from Angola. It is worth noting that for many years, Hanoi and the northern provinces of Vietnam have almost no malaria patients, so the timely detection, diagnosis and treatment of malaria cases returning from abroad in many health facilities at lower levels are still difficult and easily missed.
Patient Nguyen Dinh Th. (38 years old, a native of Ha Tinh) returned home from Angola a week ago. Before that, the patient worked and lived in Angola for 12 years. Five days before admission, the patient developed a high fever, chills, and a headache with fever. Fever is concentrated mainly in the afternoon, usually with 2 fevers a day, accompanied by painful urination, loose stools.
The patient went to a medical facility near his home but was not detected, so he went to Ha Tinh General Hospital in a serious condition, then was transferred to the Center for Tropical Diseases, Bach Mai Hospital.
After exploiting the epidemiological factors of the patient who had gone to Angola, combined with a blood test, the doctors discovered the malaria parasite Plasmodium falciparum in the blood.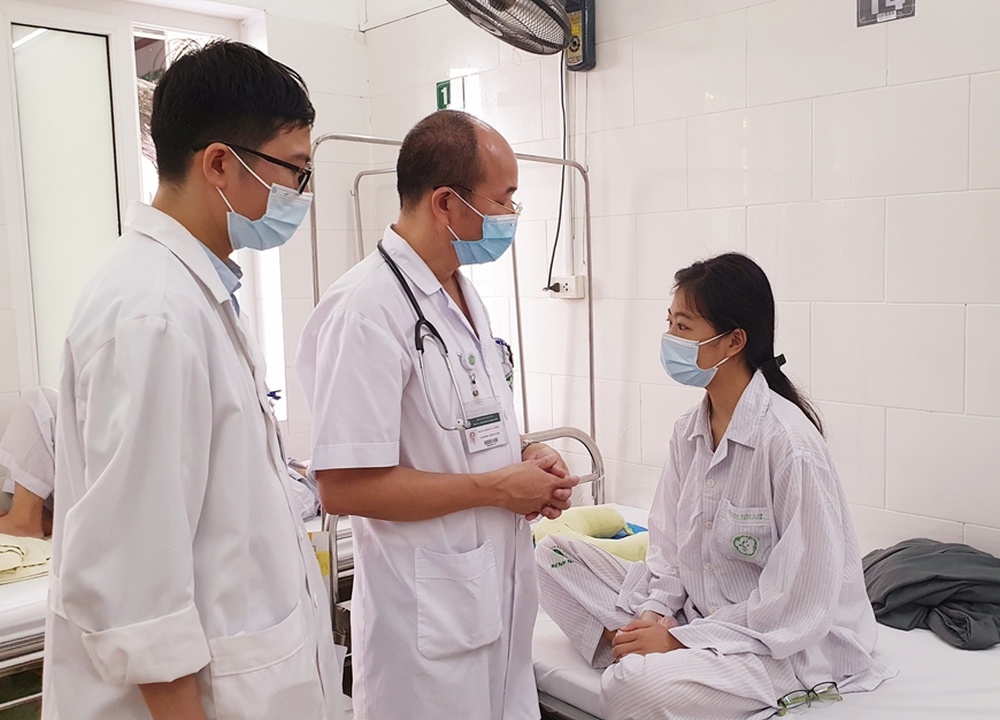 Doctors examine a patient being treated at the Center for Tropical Diseases, Bach Mai Hospital.
2nd patient is a 32-year-old pregnant woman, 6 months pregnant, from Hanoi, but Ms. H has been working in Angola for 8 years and has had malaria in 2021. She has only returned from Angola for 1 week.
3 days before admission, she had a high fever, severe chills, mainly in the evening. After the fever, sweat a lot, with vomiting, nausea, and a lot of headache. She went to a private clinic, then was admitted to the National Institute of Malaria – Parasitology – Entomology for testing and was diagnosed with malaria.
Due to her pregnancy and low platelet count, Ms. H. was transferred to the Center for Tropical Diseases, Bach Mai Hospital – where there are many specialists working together to monitor and treat the two mothers. maternity children.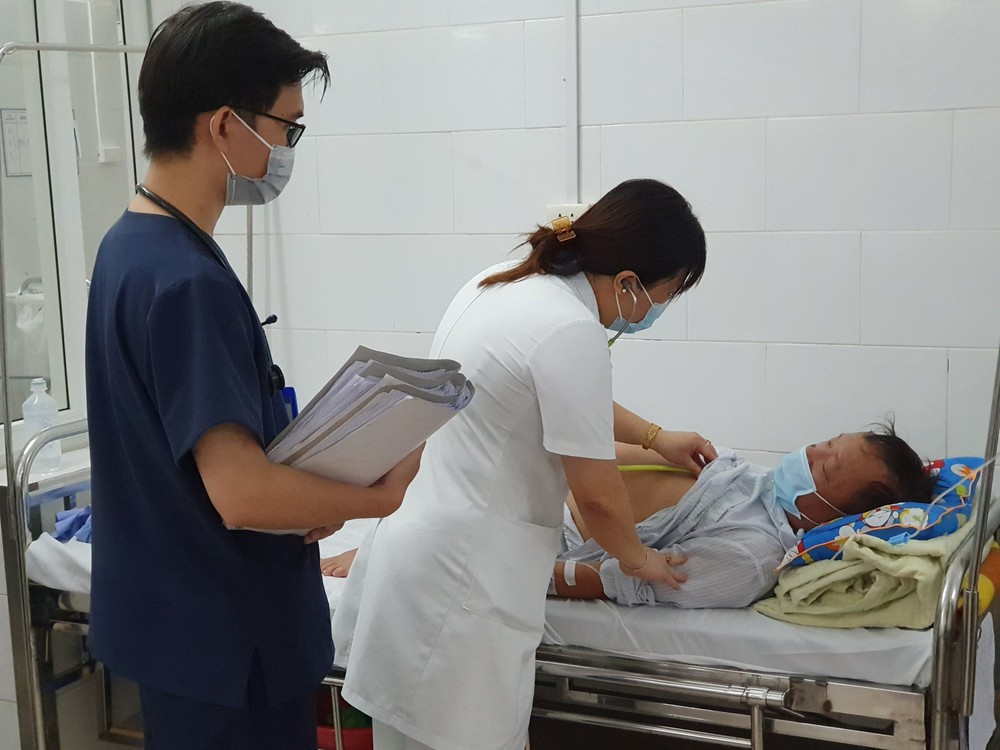 The symptoms of malaria are atypical, easy to confuse with other diseases such as flu, COVID-19, dengue fever, or urinary infection, etc.
Sharing about malaria, Assoc. Prof. Dr. Do Duy Cuong – Director of the Center for Tropical Diseases, Bach Mai Hospital said: "In recent years, malaria in Vietnam has been controlled quite successfully because they Since we have had effective malaria control programs in localities as well as adequate anti-malarial drugs for treatment, the incidence and mortality from malaria has decreased significantly, only in a few provinces in the Central Highlands and the West. Male.
However, recently we have received many malaria patients from Africa, so it is called "imported" malaria. The reason is due to a lot of trade and travel, after a period of epidemic, the restoration of flight routes for Vietnamese people to work and work in Africa, especially Angola, has increased.
People returning home from malaria-endemic areas need to be screened, epidemiological investigation and tested immediately for malaria parasites in their blood and need to make a medical declaration to the authorities. When having symptoms of fever, it is necessary to seek medical attention immediately to avoid confusion and omission.
Assoc. Prof. Dr. Do Duy Cuong recommended.
Both patients currently being treated at the Center developed a fever right after returning to Vietnam, but the local health department did not detect it, not paying attention to the epidemiological factor that was coming from Africa, so it was easy to miss. Due to the rampant atypical malaria symptoms, it is easy to confuse with other diseases such as flu, COVID-19, dengue fever, or urinary infection, etc.
In the past years, there have been many warnings about malaria cases returning from Africa, especially in the cases of workers and workers returning from Angola, they must pay attention to epidemiological factors and need to declare them. Get medical attention or get tested because malaria can become severe and life-threatening.
"We have seen many cases of malaria becoming malignant with persistent high fever, which can go into a coma after 3-5 days, which is life-threatening. Accompanied by coma is multi-organ failure (liver, kidney, lung, ..) or anemia, convulsions, hypoglycemia. However, if treated promptly, with the right drugs and good drugs, the functions will gradually recover. Currently available antimalarial drugs (Artesunate, Arterakin) are provided under the program by the Ministry of Health", Assoc. Cuong emphasized.
According to the Ministry of Health, malaria is an old disease that can be prevented and cured. Therefore, to reduce the number of cases, the prevention of mosquito-borne diseases is still considered the most effective measure through many different methods such as:
– Sleep under a mosquito net, even at home, in the upland fields or in the forest.
– Kill mosquitoes with residual spraying and impregnating chemical mosquito nets, applying mosquito repellant cream.
– Clearing bushes and clearing sewers around the house, making a house far from the forest and water sources, wearing long clothes at night…
– Malaria is transmitted by mosquitoes, when you have a fever, go to a medical facility immediately for examination and treatment.
The World Health Organization (WHO) has now approved the world's first malaria vaccine, the RTS,S/AS01 vaccine. WHO recommends this vaccine for children in African countries, marking a big step forward in the fight against malaria.
You are reading the article
Warning about the risk of malaria 'imported' from Africa

at
Blogtuan.info
– Source:
Soha.vn
– Read the original article
here