Life Style
Sức Khỏe
4 signs that you are eating too much salt, don't let hundreds of diseases come together to realize
According to recommendations from the World Health Organization (WHO), an adult should not eat more than 2g of sodium or the equivalent of about 5g of salt per day. The American Heart Association makes a more cautious recommendation of 1.5g of sodium per day, especially for people at risk for heart disease.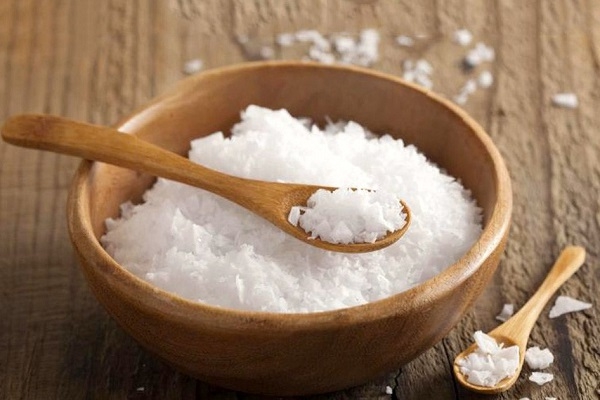 However, few people have the habit of measuring salt intake in the body every day. Not to mention salt is absorbed not only through refined salt products, soup powder but also from many other sources such as fish sauce, sauces, seasoning seeds, etc., processed foods and also in natural foods.
4 signs that you are eating too much salt
In addition to learning how to eat less salt, we also need to know the following 4 signs of eating too much salt:
1. Or dry mouth, thirsty
Eating too much salt will increase the bitter taste in the mouth, and at the same time lead to an imbalance of water in the body, the kidneys cannot excrete toxins. Since then, the body will instinctively signal dry mouth and constant thirst.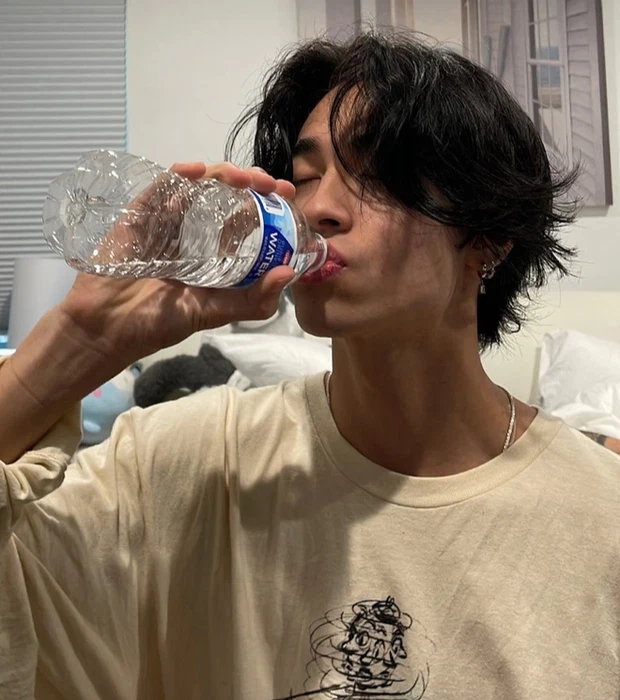 At the same time, excess sodium will also cause the body to add more water to excrete salt. This is why every time you eat salty food, you often feel thirsty faster than usual.
2. The body is swollen, edematous
If you wake up in the morning and find your eyes are puffy, your feet are suddenly swollen, or you have cramps… then you are probably having too much salt.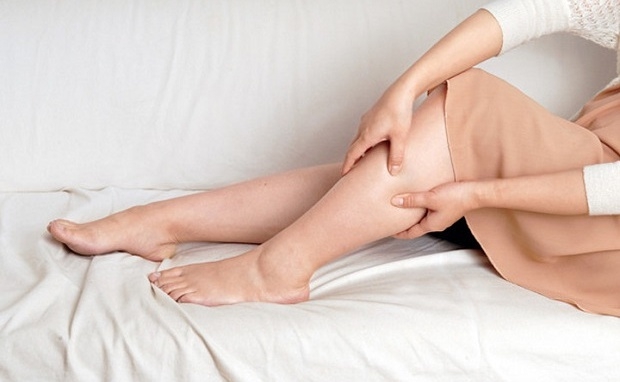 Because the body will automatically store water when the amount of salt in the body is high, some people will experience an unusually heavy and swollen body. But basically, just pay attention to balance the daily diet, avoid consuming salty foods will help eliminate excess salt over time.
3. Headache or bone pain
Too much sodium from salt entering the body will increase blood volume, which in turn causes varicose veins and increases the risk of blood pressure disease. This is the cause of severe headaches, affecting daily activities. A related study found that people who ate more sodium a day had a one-third higher risk of headaches than those who ate less sodium.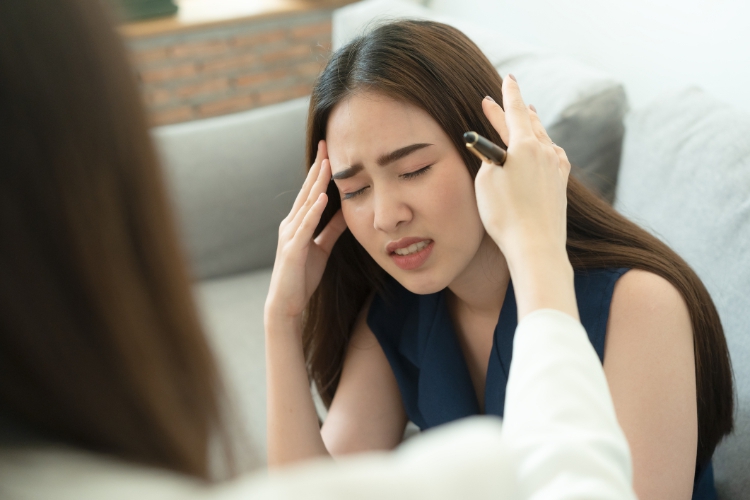 In addition, eating a lot of salt also significantly affects the development of bones. Because then, the kidneys will not be able to excrete all the toxins out, leading to calcium deficiency. A severe lack of calcium will make bones gradually weaken, prone to pain, aches and pains as well as frequent toothaches. In the long run it also causes early osteoporosis.
4. Abnormalities when urinating
Accumulation of sodium in the body can lead to abnormal changes in excretion. The most noticeable are changes in urination.
Specifically, because the kidneys have to work harder to remove salt from the body, you will urinate more. Urine color also begins to change because an excess of sodium causes dehydration, which if not hydrated in time can lead to dark yellow urine.
Harm of too much salt diet
A lot of people have the habit of eating a lot of salt or prefer spicy foods without even knowing that it is harmful to health.
High blood pressure is one of the most common diseases caused by a diet high in salt. Because it increases the permeability of cell membranes to sodium. Sodium ions will move more into the smooth muscle cells of the vascular wall, causing increased water in the cells, increasing vascular tone, causing vasoconstriction, increasing peripheral resistance and leading to increased blood pressure.
Many studies show that eating too much salt increases the risk of cardiovascular diseases, especially strokes and heart attacks. According to the World Health Organization (WHO), regularly consuming salty foods leads to 62% of strokes. Scientists have shown that if you reduce 1 teaspoon of salt in your meals each day, it will help reduce the risk of stroke.
Because this type of eating increases the work intensity of the cardiovascular, renal and urinary systems, making them overloaded. That soon leads to functional impairment and disease. For people who already have high blood pressure, heart failure, kidney failure and liver failure, eating a lot of salt will make the disease progress much faster.
Eating too much salt also increases the risk of peptic ulcer disease. Especially, there is an increased risk of stomach cancer by destroying the protective membrane of the stomach lining and increasing the growth of Helicobacter pylori bacteria. It also causes osteoporosis, kidney stones, asthma… and many other chronic diseases.
Source and photo: Sohu, Eat This, Aboluowang
https://kenh14.vn/4-dau-hieu-cho-thay-ban-dang-an-thua-muoi-dung-de-tram-benh-cung-keo-den-moi-nhan-ra-20220601170840351. chn
You are reading the article
4 signs that you are eating too much salt, don't let hundreds of diseases come together to realize

at
Blogtuan.info
– Source:
Kenh14.Vn
– Read the original article
here