Tech
Amazon, Ford burn 12.3 billion USD on failed projects, some companies lose 75% of their value after 1 year
According to CNN, the electric car bubble is rapidly deflated when two large corporations, Amazon and Ford, said they lost a total of $ 12.3 billion in the first quarter of 2022 because of investment money in electric car company Rivian. . This result has disappointed investors who want to quickly turn this technology segment into a new gold mine.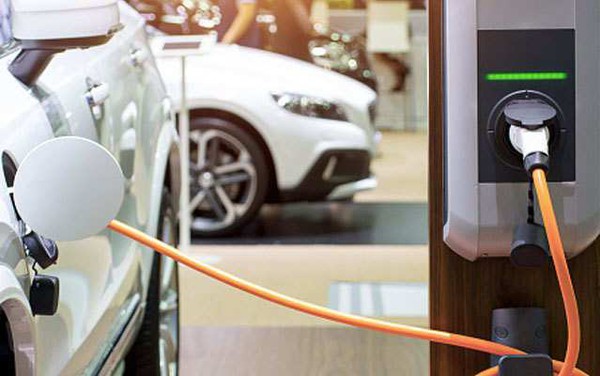 However, the Telegraph believes that the deflation of the electric car bubble is a good thing for consumers because companies like Sony and Apple also have to invest billions of dollars in investment before they can really enjoy the fruit.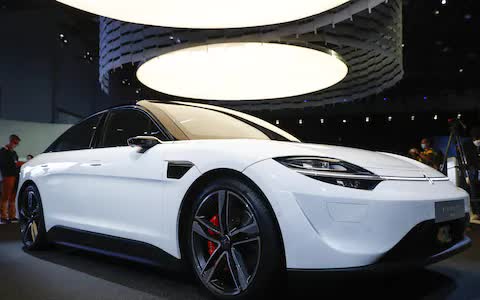 Sony's Vision-S01 electric car launched in early 2022
Revolution is expensive
The Telegraph reports that new players like Sony and Apple are all announcing their own electric vehicle development projects. While Sony does it themselves, Apple works with Stellantis, a joint venture between Chrysler and Fiat.
Not to be outdone, Mercedes also said it is developing a battery that can help electric vehicles go 600 miles (966 km).
A series of companies flocking to electric cars is understandable when Tesla's total market capitalization increases to $ 100 billion in early 2022. However, pouring too much money will lead to a deflated bubble because this is still is a relatively new potential market and no one has yet confirmed what the future will be. As a result, a lot of capital is wasted, many companies will have to close because of wrong bets.
However, according to the Telegraph, even if the market has a bloodbath, consumers will still have more choices, the development of electric vehicles will still be accelerated. Even bubbles that expand, deflate and then swell again are common in the market when electric cars are considered as a product that will replace gasoline cars, not a temporary technology.
One of the first benefits of EVs getting a big investment regardless of whether the bubble deflates or not is that they have more options. With a large number of car manufacturers, even new startups in the industry pouring billions of dollars into this, users will soon have many types of electric cars with different designs and services instead of just one big Tesla like now. now.
Users do not even need to buy an electric car, but can rent them for weekend trips or through phone applications.
In addition, burning money into the current electric vehicle segment will increase competition, accelerate innovation, research and create new breakthroughs.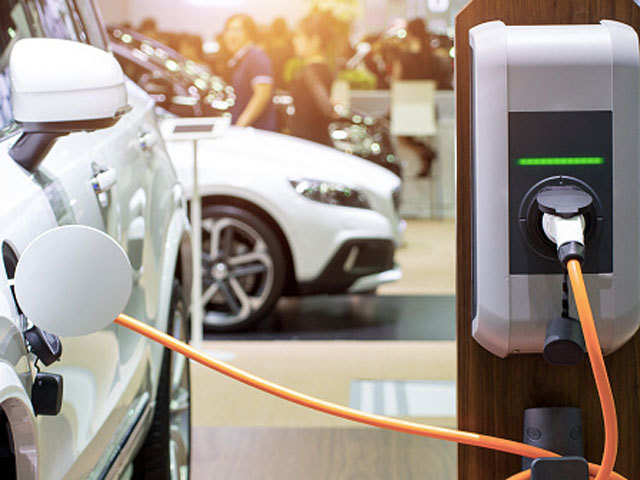 Although Tesla has now made major breakthroughs, they still need many improvements, from battery materials to models, power supply limits, charging speeds… Besides, consumers Users can completely want different bodywork to suit their needs, or the accompanying utilities to satisfy the most customers.
Another benefit when electric vehicle bubbles inflate and deflate is that they help kill gas cars faster. A few years ago, the story of electric cars replacing traditional petrol cars seemed like a fantasy, but now, it is possible for electric cars to completely cover the streets by the end of this decade.
In the UK, around a quarter of new car sales in early 2021 are electric, while the proportion is close to 90% in Norway. On average, one in every 19 Norwegians uses an electric vehicle, one of the highest rates in the world.
The reason is understandable when production costs are continuously lowered, while the government supports electric vehicle buyers to protect the environment.
For example, the Norwegian government levies a huge environmental tax on traditional petrol cars but exempts EVs. Electric vehicles are also entitled to a 25% reduction in VAT, thereby making the cost of buying and using electric vehicles more competitive than petrol cars. Not to mention the cost of charging, replacing the battery is cheaper than constantly pumping gas.
Of course, billions of dollars are burned into failed projects, disappointed investors or the low notes of the electric vehicle industry are inevitable. However, failure is inevitable if you want to succeed, especially when electric cars are definitely considered a new revolution in technology.
The worries
Going back to the story of Amazon and Ford, the shares of Rivian in which they invest have lost 75% of their value since their initial public listing in 2021. Rivian's total market capitalization as of November 2021. more than Ford and GM, but now it's half that.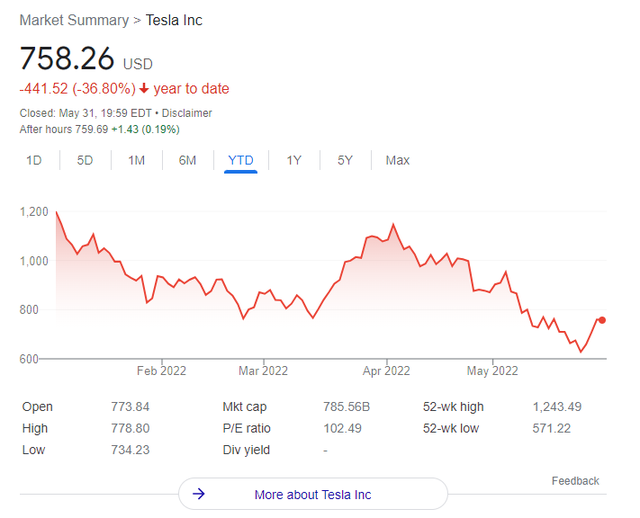 Tesla stock price year-to-date
Last year, Rivian produced 1,015 vehicles, but still well below its target of 1,200. Its production has increased by more than 100% since 2021 with 2,553 units in the first three months of 2022, but that is not enough to be profitable.
Currently the company is planning to build an additional factory in Gieorgia to reach 200,000 cars per year.
Not only American electric car companies, electric car companies in China also lost their stock prices. Nio has lost 49% of its share price year-to-date while X-Peng has lost 52%, and BYD is 17%. Even the world's largest electric car company, Tesla, has lost 37% year-to-date.
https://cafebiz.vn/nhung-con-so-gay-choang-cho-thay-bong-bong-xe-dien-dang-xi-hoi-amazon-ford-dot-123-ty-usd-vao- but-du-an-that-bai-co-cong-ty-mat-75-gia-tri-sau-1-nam-20220601145503027.chn
You are reading the article
Amazon, Ford burn 12.3 billion USD on failed projects, some companies lose 75% of their value after 1 year

at
Blogtuan.info
– Source:
genk.vn
– Read the original article
here