World
Bui Hoang Viet Anh, from the pampered son to the brave captain of U23 Vietnam
Anyone, no matter how strong, will be weak to the rain. The rain comes with nostalgia, and also tears.
You know, it feels even worse for a 10-year-old who isn't ready to go out into the world. To follow a dream, it forces commitment. And the first thing to fight is homesickness, the night rains.
It's hard to count how many times the boy Bui Hoang Viet Anh cried on the phone with his mother, his sobs mixed with the sound of the rain, saying, Mom, I miss you so much. At that time, Viet Anh's mother, Nguyen Thi Tham, regretted agreeing to let her son pursue a career in football. She knows football is not a safe path while there are countless ways to make a career.
Many nights the mother and daughter cried together, and many nights, Mrs. Tham drove from Dong Hung to Thai Binh Sports and Sports School just to hug her baby to sleep, then left before dawn.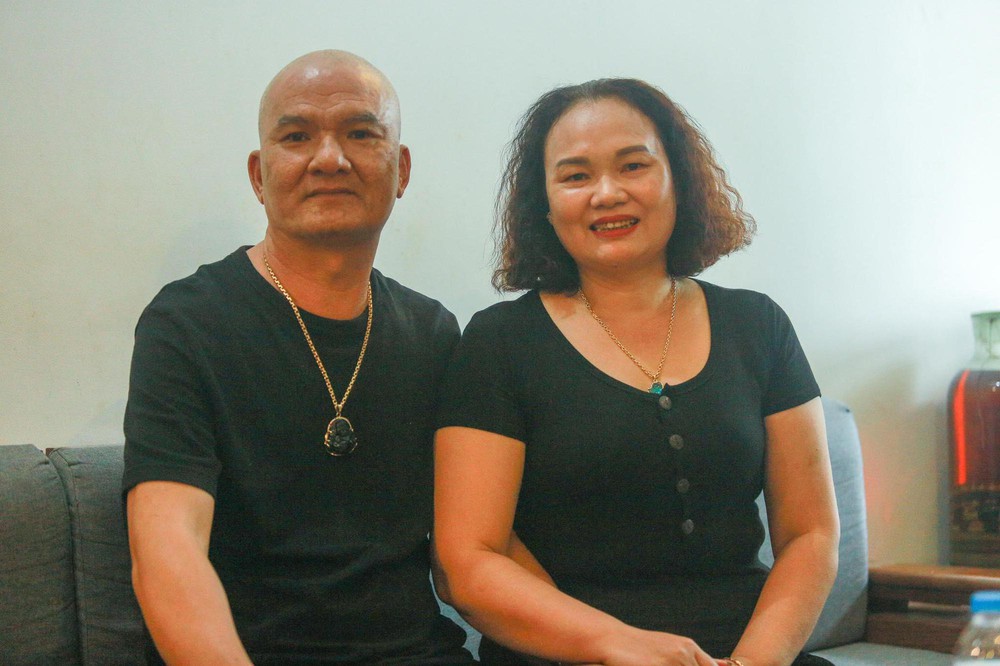 Viet Anh's parents, Mr. Bui Trong Diem and Nguyen Thi Tham. (Photo: Thanh Xuan)
Homesickness is a battle that has been going on for years. Even when going to Hanoi, the fast pace of life and the less-sweet taste of raindrops in the streets make the nostalgia turn worse. Fortunately, Viet Anh did not have to fight alone.
His parents are still with him. They know that the shy and emotional son is not easy to adapt to the loneliness. They also know that Viet Anh is very capable. Even the best compared to peers. So every week, mom or dad wraps up in Hanoi. Only when the family has an accident. Viet Anh's parents were forced to leave their homeland to Binh Duong, where one worked as a security guard and the other as a worker to pay off debts.
Before that, although the family was not too rich, but his parents never let Viet Anh be in need. This is very different from the typical stories of footballers, often from poor backgrounds, and football being the way out. During his childhood years, anything Viet Anh wanted his parents could provide. In the 2010s, the gold price continued to skyrocket, but parents still made up for the meager reward Viet Anh got from the Children's Prize, buying a sim in the year of birth worth 7, 8 gold only.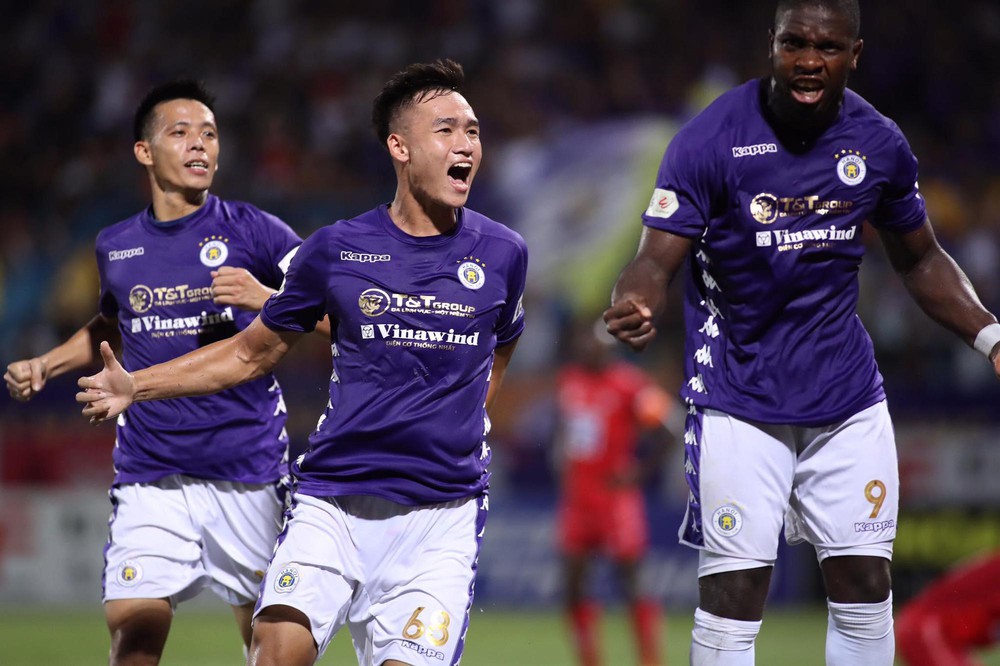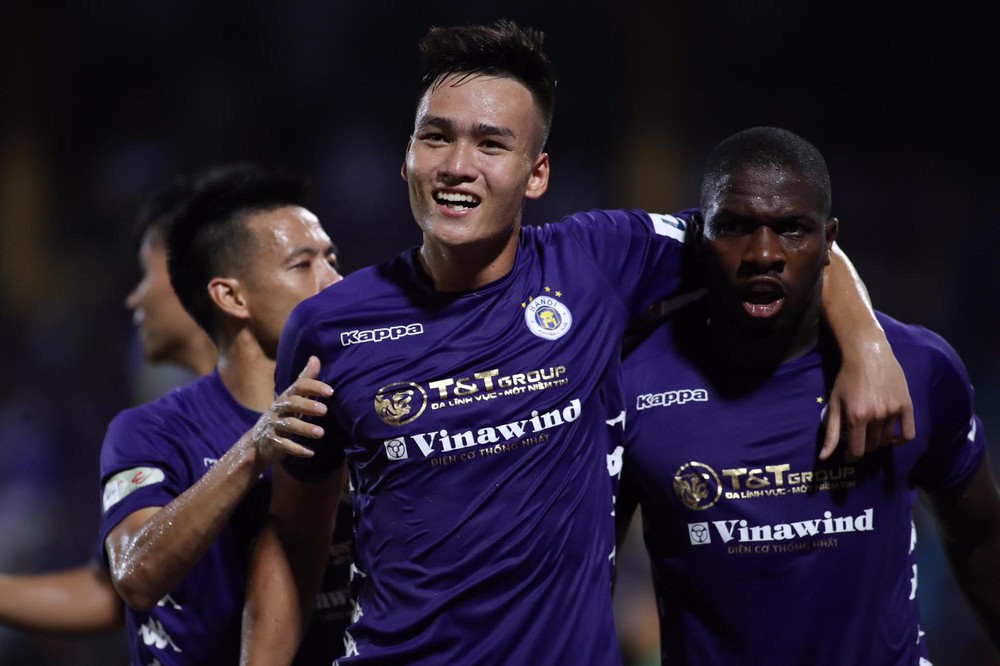 Viet Anh in the shirt of Hanoi FC. (Photo: Tri Cong)
Now it's different. Property evaporated, family separated. The storm came too fast enough to knock anyone down. And when he left, Viet Anh's parents were most worried about their son, who was always attached to his mother, always nagging homesickness. Both of them were so worried that they didn't dare tell their children about it.
But they were wrong. Viet Anh still knows. And more shocking, while the parents were still thinking how to reassure their children, the 12-year-old child encouraged the opposite. "Parents just go. Take care of your child. I will try to repay my parents later", Mrs. Tham said chokingly.
When his parents talked about his intention to sell the house, Viet Anh forced them to change their mind, that they had to keep it, because it was a house full of memories, a vestige of the good days. To this day, that house is still standing even though no one is living in it. (Later, with savings and borrowing from friends, Viet Anh bought a house in Hanoi and picked up her parents to take care of them.)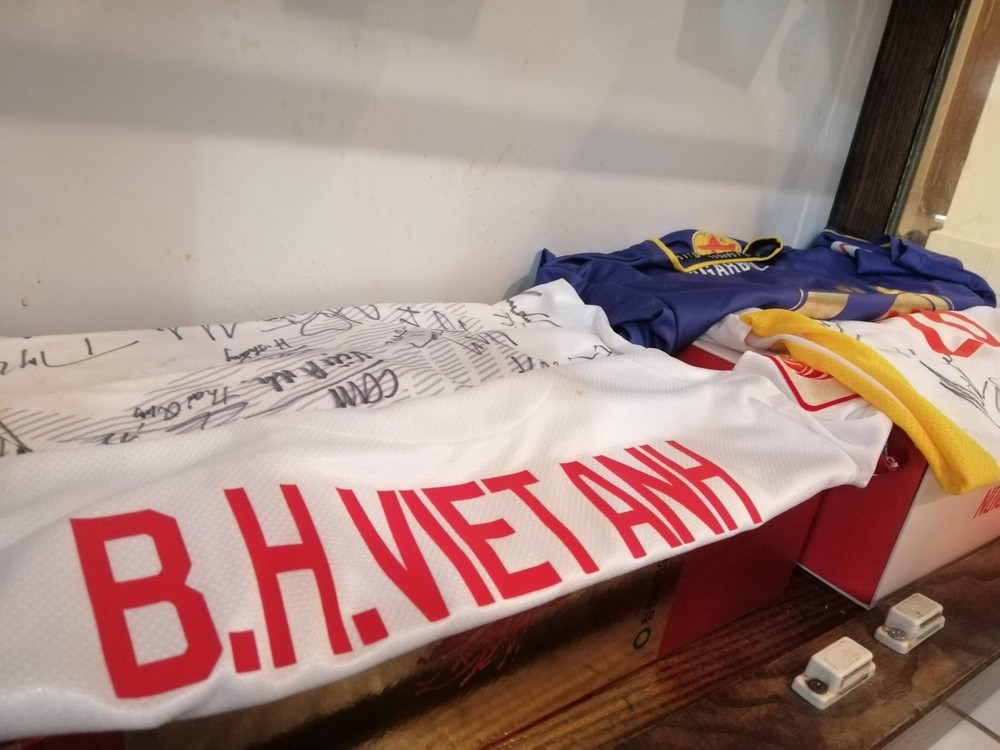 For many people, the event led to a severe crisis. Not everyone accepts the truth and learns to adapt. Viet Anh is different. He finds the motivation to do bad things to become a better player, and a better person.
No more tearful calls. In phone calls with his parents in Binh Duong, Viet Anh always proved to be strong. And at the end, Viet Anh always said "Let's try together".
Also no longer a "pampered son", Viet Anh learns to do everything from the smallest things. Mrs. Tham still couldn't stop laughing when she talked about the time she called Viet Anh, from early evening until midnight, she still saw him telling him to wash his clothes. When asked, Viet Anh said, I don't understand why every time I wash it and dry it, the wind blows it away, so I have to wash it again. A total of 5, 6 times.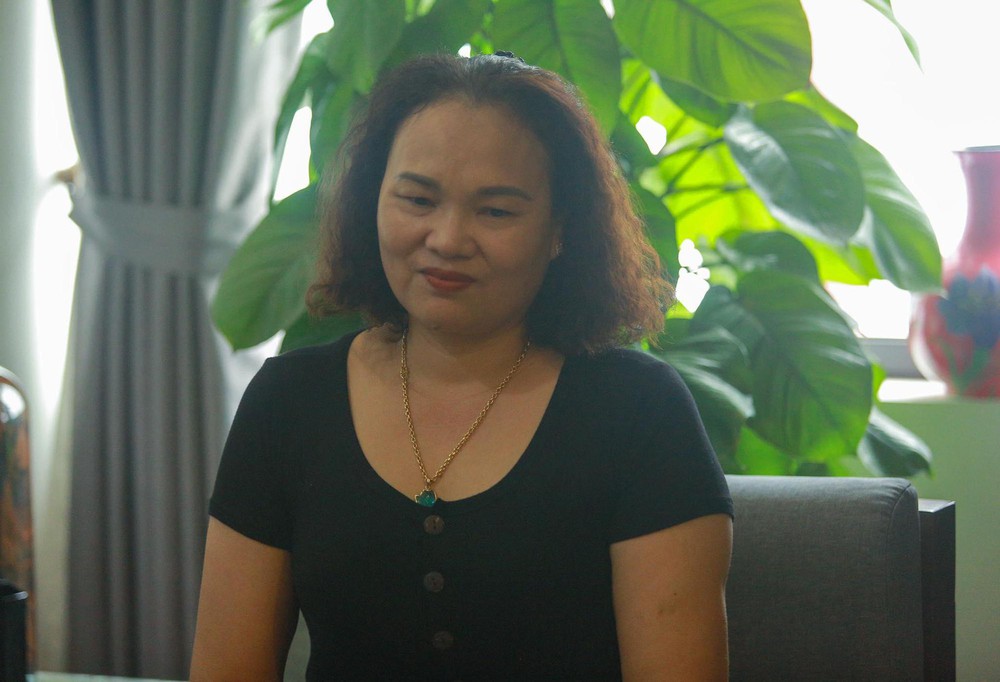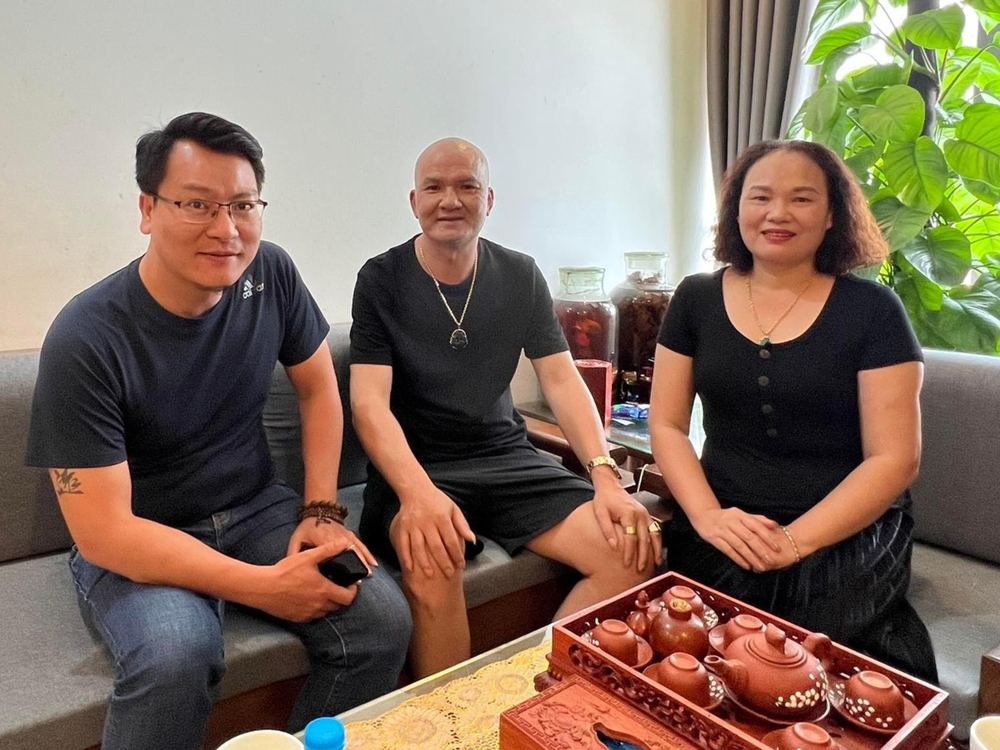 Author and parents Viet Anh.
Knowing that his family situation is no longer the same as before, Viet Anh lives as simply as possible. All the money he accumulated was used to buy plane tickets to visit his parents. Once, when he had enough money, Viet Anh asked his uncle to take him to the airport. But it was late. Can't change the ticket, it's too bad, he had to scrape the remaining coins in his pocket to buy another ticket. Thought it was over, but no. Viet Anh was late again for the reason that only he understood. Fortunately, this time, after a while of begging to explain, the 14-year-old boy was able to get on the plane.
Viet Anh's career is no different from getting on a plane.
At the youth team levels, Viet Anh always stands out from his peers and is highly appreciated by the coaches. Therefore, Mr. Bui Trong Diem, father of Viet Anh, believes in his son's career in football and is proud of choosing for his children the name "Hoang Viet Anh".
When Viet Anh was born, the first choice was Bui Nguyen Viet Anh. But when he went to work to register his birth, Mr. Diem changed from Nguyen to Hoang. "At that time, I loved midfielder Truong Viet Hoang so much, especially the volley that burned the Thai net in the 1998 Tiger Cup semi-final in My Dinh," said Mr. Diem. So despite his wife's objections, he still encouraged Viet Anh to go to Thai Binh Gifted School, and then to join the Hanoi Academy.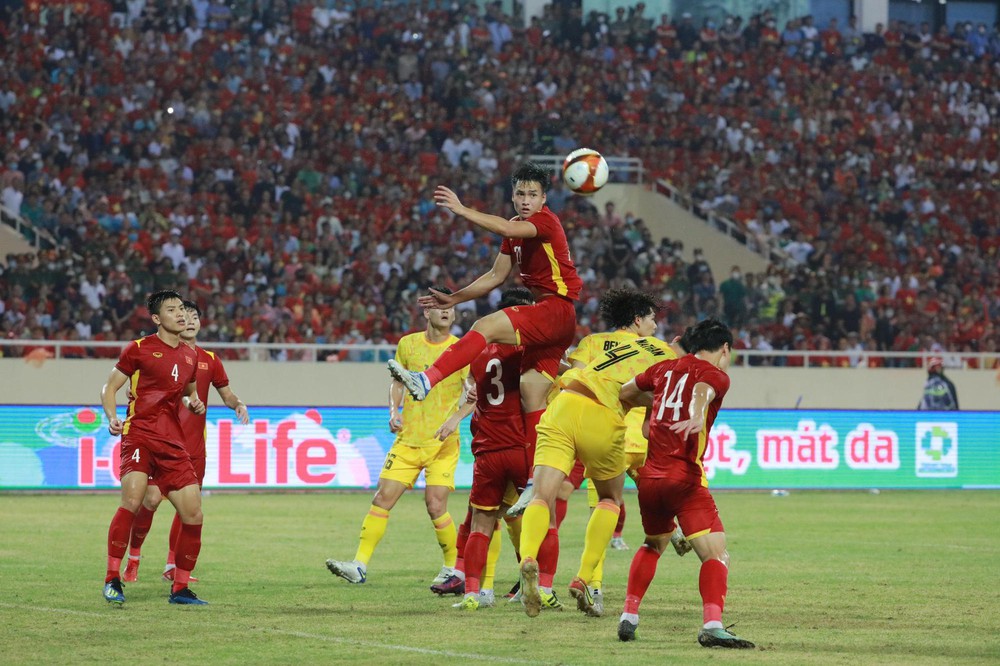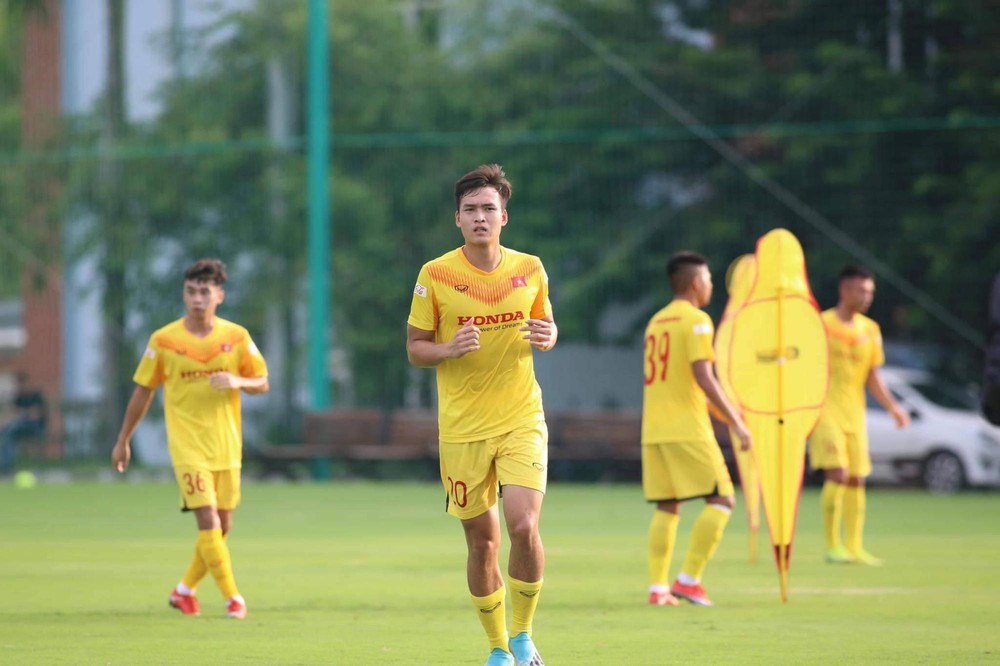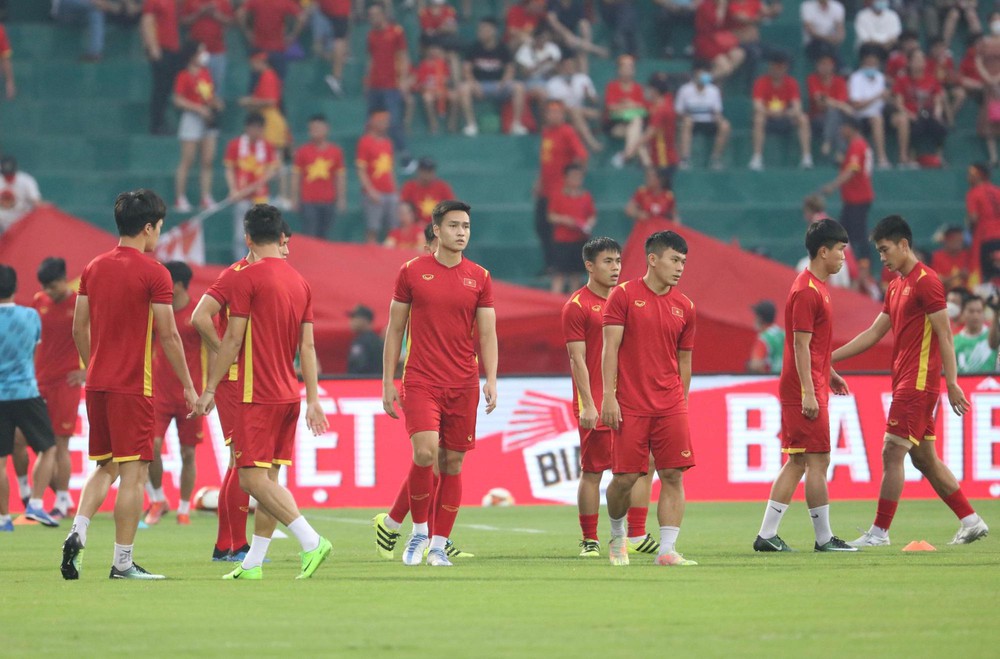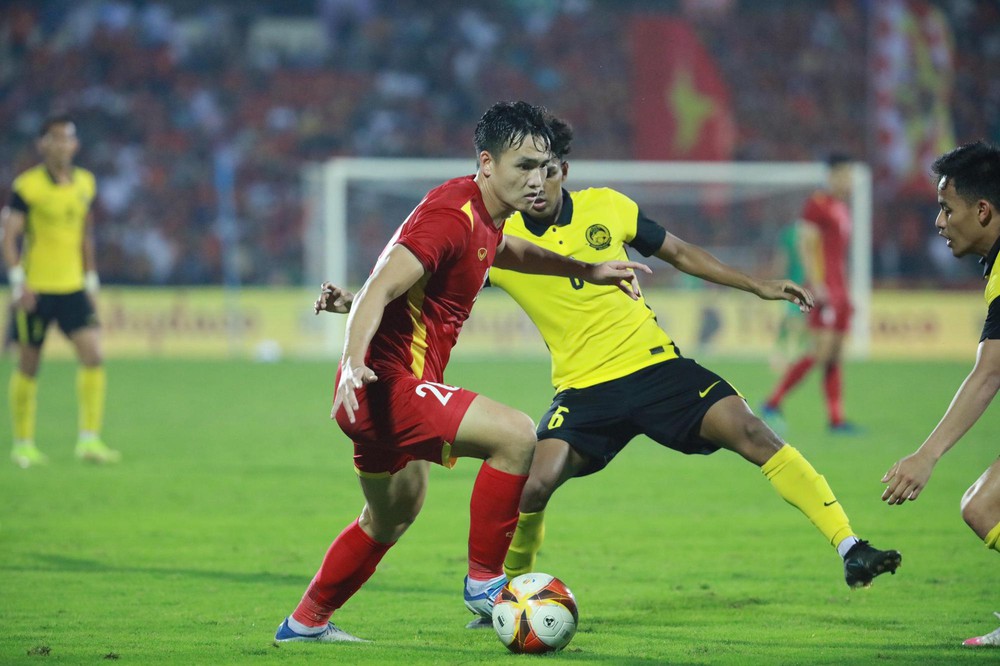 Bui Hoang Viet Anh is strong on the pitch and is trusted to wear the captain's armband (Photo: Nhu Y, Trong Tai, Tri Cong)
Only Viet Anh is like a person who goes forever without seeing the destination. Since the age of 13, Viet Anh has always been called up to the national youth teams, but will be eliminated at the last minute. This was repeated so many times that at the next summons, Viet Anh himself did not believe he could stay. There are times when it's on the bottom of the list, and yet the trouble keeps coming. Passport problem, Viet Anh looked at his teammates boarding the plane with tears in his eyes.
These things he never told Viet Anh because he was afraid his parents would worry. As Mrs. Tham shared, "Viet Anh said the most feared thing was seeing her mother's tears". Even when Viet Anh couldn't practice for 8 months because of an injury, his family didn't know until a parent in the team informed him that "Viet Anh just kept fidgeting around the goal, looking so guilty". Fortunately, after a thorough examination, the injury was not as severe as initially thought. And Viet Anh returned with even greater determination. He couldn't give up because his family was behind him.
Going slow doesn't matter, as long as you don't stop walking. Good things always come to those who persevere. Viet Anh finally found recognition. Urgently called up to the national team on the 28th of the Lunar New Year to prepare for the match against China (he was later debuted in the second half when he replaced Dinh Trong), Viet Anh's parents were glad to give up peaches and kumquats.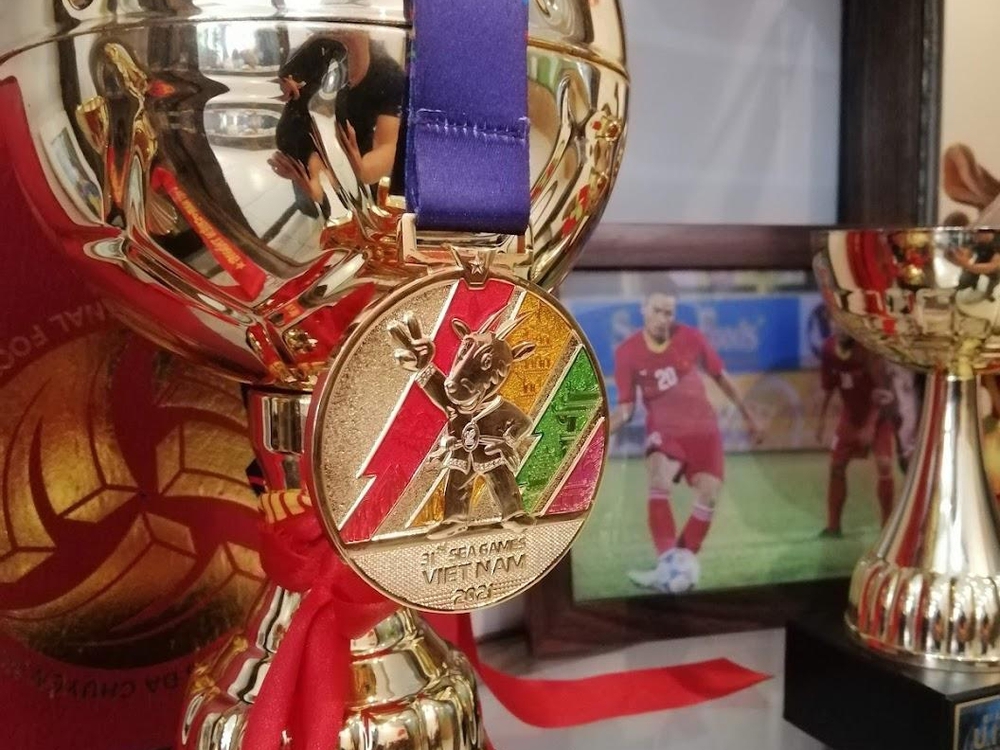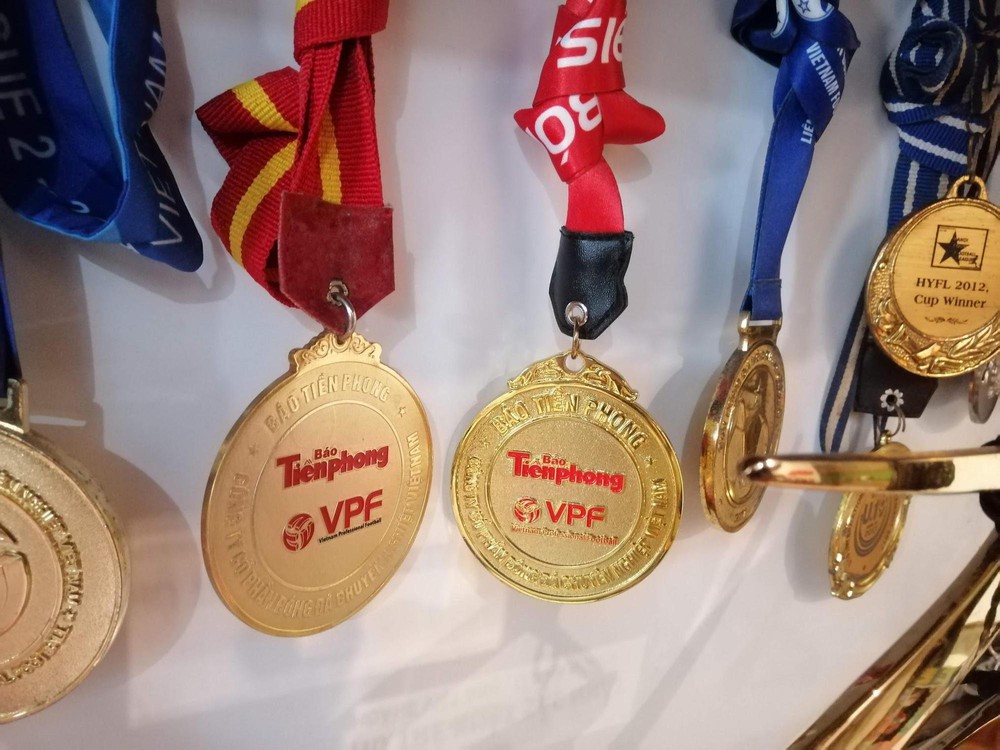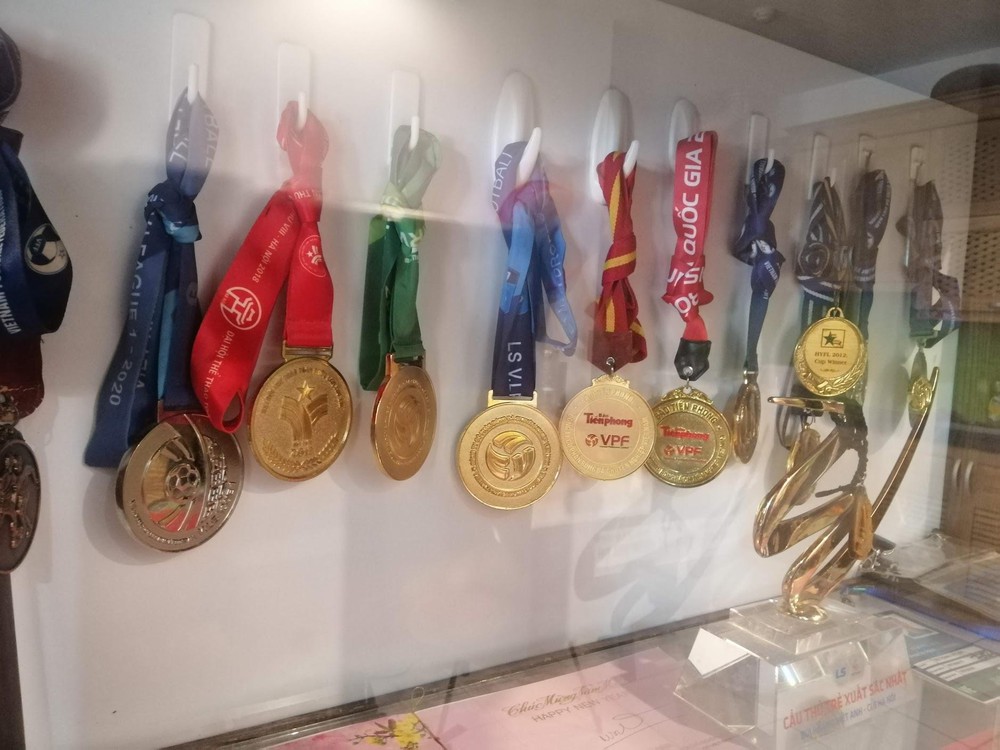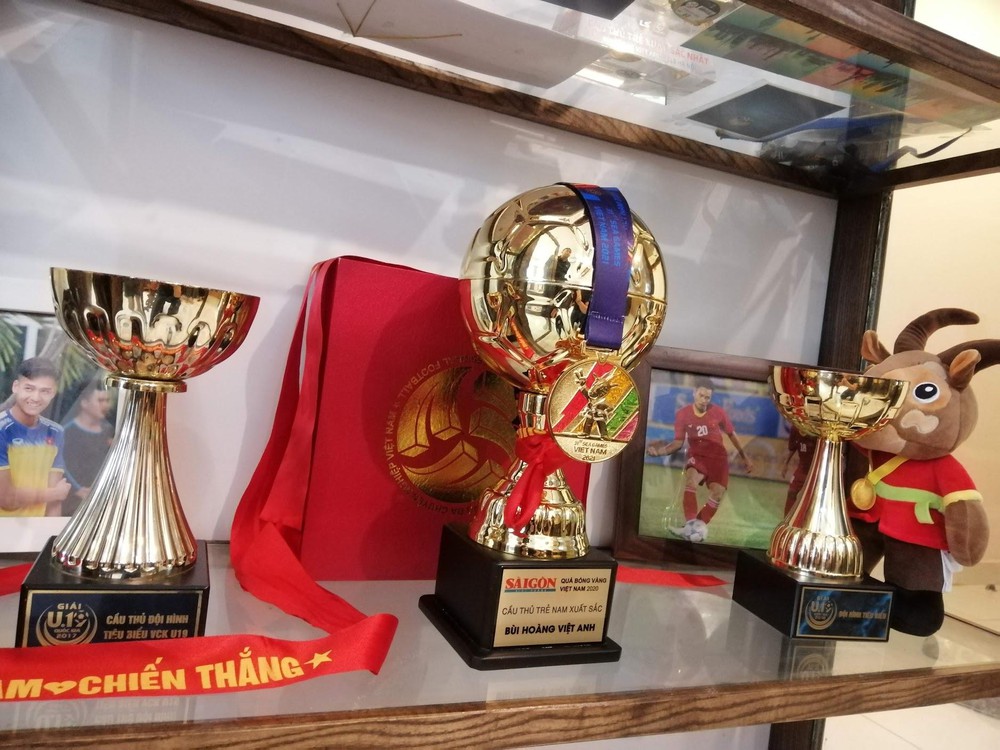 Awards and titles of Bui Hoang Viet Anh, including the 31st SEA Games Gold medal.
Then they continued to live happily at the 31st SEA Games, the tournament where the Gold Star Warriors won the dream Gold medal. In the final against Thailand, Viet Anh and his teammates fought to make the whole country proud.
It rained heavily that night, but it was a stream of sweet fruits that watered the aspiration of youth. This time it was the mother who cried. Looking at the happy tears flowing, Viet Anh said: "I work hard for my mother, for my family".
They say what doesn't kill you makes you stronger. Through so many ups and downs, tasting all the events and enduring all the suffering, now Viet Anh is a brave and unstoppable guy, both indomitable on the pitch and resilient in life. .
So no one is more deserving than the Thai Binh guy to wear the captain's armband U23 Vietnam . In the most difficult moments the players know who to rely on, where to find inspiration to overcome and win.
You are reading the article
Bui Hoang Viet Anh, from the pampered son to the brave captain of U23 Vietnam

at
Blogtuan.info
– Source:
Soha.vn
– Read the original article
here