Thị trường
CEO Dang Hoang Minh: An international student who goes to pick vegetables to live day by day transforms into an online culinary paradise, worth trillions of dong
Once lost because of choosing the wrong industry and experiencing life events, Foody's boss still chooses to pursue his dream of starting a business to the end.
In the current era of science and technology, there are more and more modern applications that make our lives more convenient. For food enthusiasts, the Foody app is no longer strange.
Foody works similar to the model of famous place review sites like Yelp, Foursquare, Trip Advisor… but customized, suitable for Vietnamese users. Having appeared and existed in the market for about 1 century, Foody has now had a certain foothold and continues to expand its market.
Like many other start-up projects, Foody had to go through many obstacles to survive and develop as it is today. Foody is the "pet" of CEO Dang Hoang Minh. Few people know that before reaching success, he had to go through…
Headquartered in Ho Chi Minh City, Foody is a trusted community that helps people find, rate and comment on places to eat through Website and App launched in 2012. Products on the app Not only have restaurants, eateries, cafes but also bars, karaoke, bakeries, resorts,… After only 6 years of operation, Foody has built its own foothold in the FoodTech field. , reaching millions of new users every year.
The idea of ​​​​creating Foody is to build a two-way interactive channel: Both to help users exchange dining experiences and to help restaurants receive customer feedback and contributions. According to CEO Dang Hoang Minh, such an application is no longer new in the world but is not really known in Vietnam.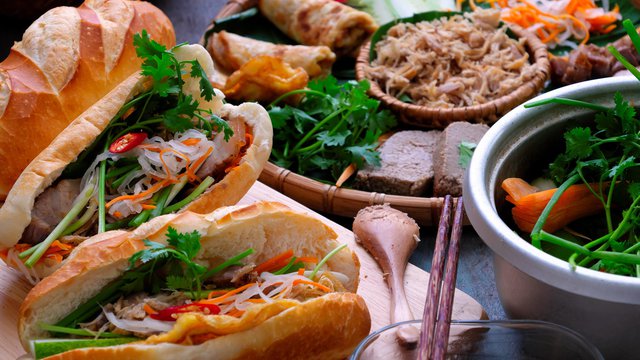 Illustration. Photo: Internet
Despite the lessons learned, Foody's boss still had to experience failure twice.
In 2007, Dang Hoang Minh set up his first business with the website Vnnhahang.vn but unfortunately failed. The first project failed because of lack of capital, lack of experience and lack of focus on the company. At that time, the website had been operating for nearly 3 years and only had 2,000 visits per day.
In 2012, he decided to stop Vnnhahang.vn and continue to establish Oderfood.vn, a website specializing in food ordering. Established for 2 months, the company was acquired by Nhommua.com. However, not long after Nhommua.com also failed to exist in the Vietnamese market, causing Oderfood.vn to also collapse.
After tasting "bitter fruit" twice, Dang Hoang Minh embarked on the third project. This was also the chance for Foody.vn to be born. Witnessing the first 2 failed projects, he realized the mistake when operating vnNhahang.com and Orderfood.vn. He learned from that experience: "Focus on one thing instead of trying to do many things. (vnNhahang.com always strives to create a social platform, transport and instruct at the same time).
His determination and persistence to pursue products with the co-founders of Foody.vn convinced Mr. Nguyen Manh Dung, Chief Representative of CyberAgent in Vietnam and Thailand. Not long after that, Cyber ​​Agent and Pix Vine Capital (Singapore) invested in Foody.vn.
Opening Foody when he was not yet 30 years old, CEO Dang Hoang Minh obtained results that many people admired. However, behind that success are the days of "lying with thorns and tasting honey", even disorienting.
Hoang Minh was born in 1984 in Vietnam. After that, he majored in software engineering and information technology in Australia. However, when he was a freshman at Swinburn University, many difficulties happened to him due to the bankruptcy of his family. Life was so difficult that he had to pick vegetables to earn money for living.
CEO Dang Hoang Minh once shared: "I still remember the pain on 10 fingers every day when going to work, but it is the fastest way to earn enough money." That incident helped him accumulate a lot of blood and blood experience for himself in the future.
Struggling with a life of studying and working in a foreign country, Dang Hoang Minh does not have much time to research and start a business like his classmates. Only later, when he saw his friends start up in the field of programming and succeed, did he try his best to find a chance to change his life.
Although studying in the industry, Dang Hoang Minh said: "I don't have any idea why I learn programming. My dream is to become an architect. I applied to study information technology. believe it simply because it can create a solid career later on. I didn't think about starting a business until…".
…Until he broke up with his girlfriend and 2 of his friends became celebrities on the e-commerce forum. Experiencing many events, Dang Hoang Minh was determined to build his own career.
He returned to Vietnam and began to search for his own path. Once again, he was stuck because he couldn't find what he really liked. After applying for a job at a software company, Dang Hoang Minh realized he did not have good knowledge in the field of building code.
On the contrary, Minh gradually realizes his "hidden" talent is "business analysis", the important thing is that he really enjoys it. It was his difficult financial conditions that made him a patient man. To survive in a completely unfamiliar environment, Dang Hoang Minh never said "no". He decided to embark on the path of entrepreneurship.
After two falls, vnNhahang.com and Orderfood.vn, he learned a lesson: "You should only focus on one thing instead of trying to do many things".
By the time Foody was born, the market for food and drink websites had already begun to flourish. To make a difference, CEO Dang Hoang Minh launched a mobile version. This strategy has worked. According to statistics, a person using Foody.vn on mobile at that time tends to create content 3 to 4 times higher than on the website.
Within 3 years, Foody has raised capital 4 times, from multinational venture capital investors such as CyberAgent Ventures (Japan), Garena (Singapore) and Tiger Global Management (USA).
As of 2017, there were over 1 million new signups and about 10 million monthly visits from 5 million users, 65% of which were from mobile devices, (according to data from Foody). According to statistics on Foody, in 2019, this social network had over 131 thousand locations, 38.6 million domestic and foreign users, 354 thousand comments and nearly 2 million shared photos.
Not stopping at Vietnam, Foody has expanded its market through the Indonesian capital Jakarta and intends to continue to conquer new markets.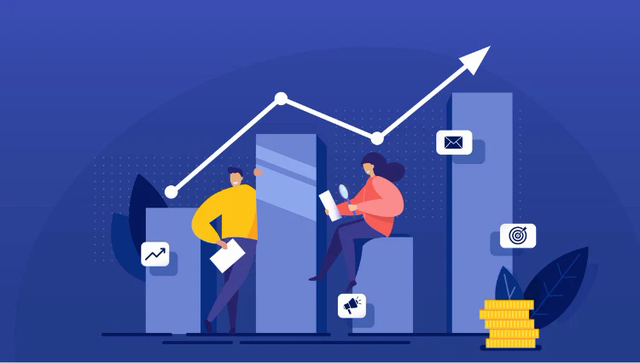 Illustration. Photo: Internet
When asked about his secret to success, the 38-year-old founder shared: "Don't wait until you are fully equipped with knowledge. Experience is not taught in school but can be gained a lot in practice. Please share ideas! Don't worry about someone stealing your ideas, if you can't do better than them, you won't be successful either.
According to him, "It's really easy to do. The hardest part is building a community. Technology is just a very small part." At that time, many people said that Minh was "wasting time and doing something useful with life".
As a start-up, CEO Dang Hoang Minh has a simple wish. He revealed: "If Foody is no longer mine, I will move to the countryside. My dream is to buy a piece of land and build a farm to grow fruits and vegetables. I will build a house for me. abandoned cats and dogs. That's how I'll live when I'm old."
Drawing from what has been experienced, Dang Hoang Minh realizes that the most important thing is "Live your own life. Happiness is being free".
According to Young Intellectuals
You are reading the article
CEO Dang Hoang Minh: An international student who goes to pick vegetables to live day by day transforms into an online culinary paradise, worth trillions of dong

at
Blogtuan.info
– Source:
infonet.vietnamnet.vn
– Read the original article
here