Life Style
Xã Hội
Continually escaping from prison 3 times, inmate Trieu Quan Quan will suffer any more punishment?
As reported, the functional forces have arrested the escaped prisoner – Trieu Quan Quan.
Notably, Trieu Quan Quan is serving a life prison sentence, in the prison of the Criminal Investigation Department, the Ministry of Defense, located in Thanh Long commune, Thach Thanh district, Thanh Hoa province. However, on the evening of May 31, he escaped from custody.
Continually escaping from prison, inmate Trieu Quan Quan will face what additional penalty?
This is the third time, Trieu Quan has escaped from prison and has been recaptured. For the first time, in 2015, while serving a sentence at a military prison in the Central region, Military Region 5, Su escaped and was arrested, and had to receive another 6 years in prison for "Theft of property" and "Escaped" place of detention".
On the afternoon of June 3, 2020, while serving a prison sentence at the Central Region Military Detention Center, Military Zone 5 (located in Quang Ngai), Trieu Quan climbed over the guard tower, clinging to the water pipe to the ground to hide. go out. The arrest after 15 days of hiding, while at a video game shop in Tam Ky city, Quang Ngai province. Trieu Quan Mien continued to be sentenced to a total of 6 years and 2 crimes of "Escape from prison" and "Theft of property".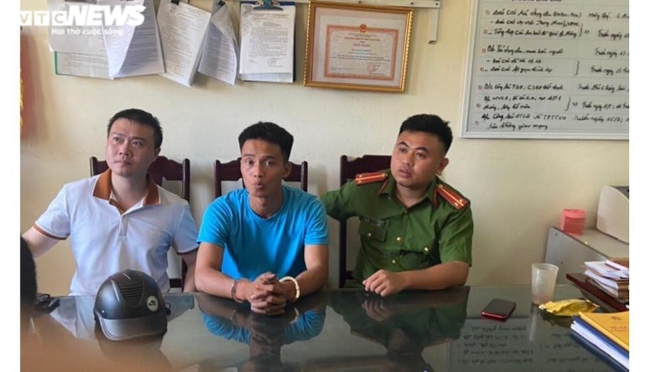 With the third prison break and quickly re-arrested after more than half a day, according to lawyer Dang Van Cuong – Hanoi Bar Association, Trieu Quan will be handled for the crime of "Escape from prison".
"Besides, for the act of escaping from custody to occur, it is partly the responsibility of the management and detention unit. Therefore, in addition to considering criminal penalties for those who escape from detention, the agency must Authorities will also consider the responsibility of officials and organizations for the incident.
The direct management staff may be disciplined, if irresponsible behavior causes serious consequences, they may also be prosecuted for criminal responsibility. This issue will be clarified by the authorities to consider the responsibility of the fugitive and the responsibility of the management unit to handle in accordance with the law.Doctor, Lawyer Cuong shared.
Also according to lawyer Dang Van Cuong, usually, those who escape from the camp will have no means of transport, no money, no food, so they will often lead to acts of theft, rape or robbery. property during the escape.
Therefore, the investigating agency will also clarify whether this subject committed any other illegal acts during the escape. In case of theft of property from 2,000,000 VND or more, this subject will be examined for penal liability for the crime of "Theft of property" according to Article 173 (Personal Code 2015).
If Trieu Quan has signs of mental illness, can it be mitigated?
There are many reasons why this subject fled, including the laxity in management and the negative and anomalous thoughts of this subject compared to other prisoners. Subject does not repent of his actions, does not actively reform to enjoy the leniency of the law, but acts with abnormal psychological manifestations.
The fact that the subject was addicted to the game, the attitude of laughter when arrested showed that the subject's psychology was unstable. If, during the course of the investigation, prosecution, and trial, the investigating agency shows signs of mental illness, it may call for an expert examination to consider legal liability. In case the subject has a mental illness that limits his cognitive ability, this can be considered to reduce a part of criminal liability when the court judges.
In addition, perhaps this subject's escape from the camp also comes from the awareness of legal regulations related to punishment. The act of escaping from custody is only punishable by a definite term, while the subject is serving the common penalty of many previous crimes, which is life imprisonment, so when summarizing the highest penalty, the maximum penalty is still only 1 sentence. life imprisonment, unchanged from the previous penalty.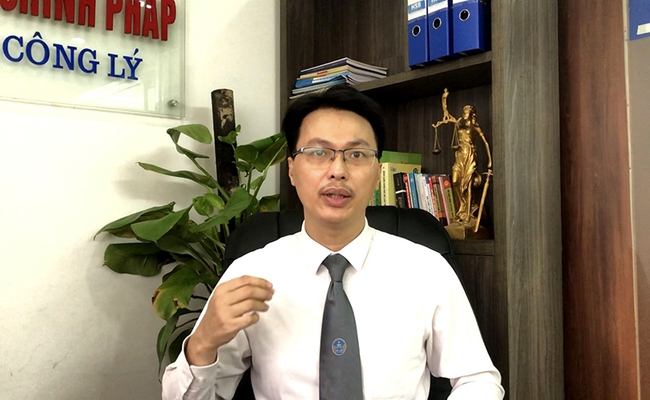 Therefore, no matter how many crimes the subject commits, no matter how many times he escapes from custody, no matter how much property he steals, when he is arrested or tried, the punishment is only a fixed-term prison or imprisonment. When summarizing penalties, the common penalty as prescribed by law is still life imprisonment. Perhaps grasping this regulation, the subject who shows contempt for the law must accept the worst possible legal consequences when arrested.
Only one thing worth noting is that because this subject refuses to re-educate, disregards the law, so he is not considered for amnesty to reduce his sentence. According to the law, a person sentenced to life in prison can still be converted to a prison term of 30 years, and will continue to be reduced if they perform well in the reform process and can be pardoned. , to be released from prison ahead of time, but must ensure that the time to serve the sentence is not less than 20 years in prison.
For inmates who often escape from prison, often commit violations, it is very difficult to have the opportunity to return. If in the coming time, the subject realizes his wrongdoing and tries to comply, it will take a very long time before he has the opportunity to be leniently transferred from life sentence to prison with a term of 30 years.
"This incident also shows that there are loopholes in the management of detention and criminal judgment execution, so authorities need to actively strengthen professional measures and technical means. and responsibility to prevent similar incidents from happening again"Dr. Dang Van Cuong analysis.
Article 386. Crime of escaping from a place of detention, custody or hiding while being escorted or being tried
1. Those who are being held in custody, temporary detention, escorted, tried or served prison sentences but escape, shall be sentenced to between 06 months and 03 years of imprisonment.
2. Committing the crime in one of the following circumstances, the offenders shall be sentenced to between 3 and 10 years of imprisonment:
a) Organized;
b) Using force against the guard or escort.
https://afamily.vn/tron-khoi-trai-giam-3-lan-trieu-quan-su-se-phai-chiu-them-hinh-phat-nao-20220602122311758.chn
You are reading the article
Continually escaping from prison 3 times, inmate Trieu Quan Quan will suffer any more punishment?

at
Blogtuan.info
– Source:
Afamily.vn
– Read the original article
here