Ciné
Life Style
End of marriage trial, Johnny Depp and Amber Heard face "career trial"
Johnny Depp's Victory
After more than 6 weeks of litigation, and 3 stressful working days with a large volume of documents and evidence, 7 members of the jury in Fairfax court, Virginia (USA) made the final verdict in the trial. between Johnny Depp and Amber Heard. The actor "Pirates of the Caribbean" won the lawsuit against his ex-wife and received a compensation of 15 million USD.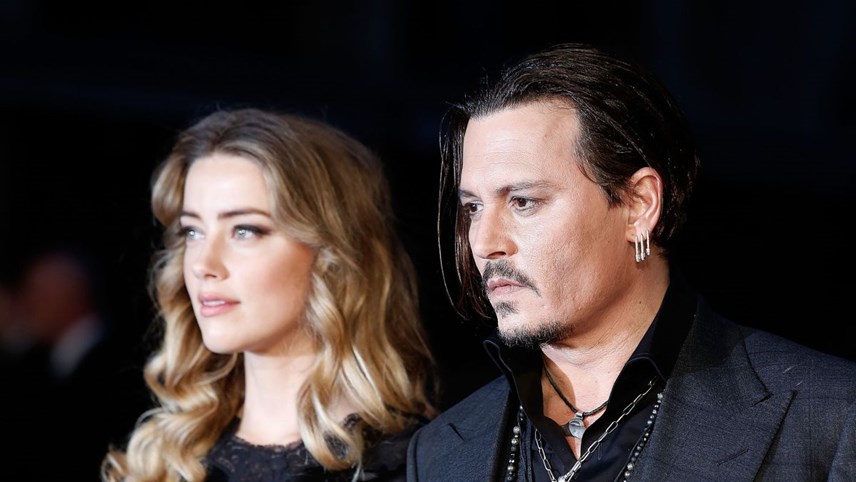 Johnny Depp won his case against ex-wife Amber Heard. Photo: CNN
On the day of the verdict, Johnny Depp was not present in court. His legal team burst into victory. At the time of receiving the verdict, the "Pirates of the Caribbean" actor was sitting in a pub in Newcastle, England.
After winning the lawsuit against his ex-wife, the actor shared: "Six years ago, my life, my children, and my supporters changed forever. All in the blink of an eye. The allegations were false. left has caused an earthquake in my life and career."
"The jury gave me my life back. From the very beginning, the purpose of pursuing my case was to tell the truth, whatever the outcome," Depp insisted.
As for Heard, she asserted that the court's ruling was "a step back for women", making them lose their freedom of speech.
She shared: "I am very sad that I lost the lawsuit. But what makes me sadder is that I seem to have lost my right to speak freely as an American citizen."
The jury found that Heard himself was also partially affected by the Depp lawsuit, so he received $2 million in damages.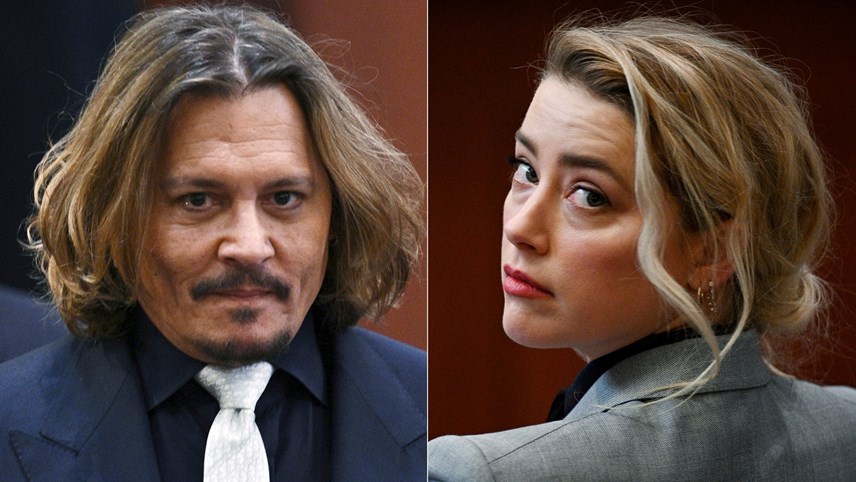 The trial ended with Johnny Depp winning. Photo: CNN
Public opinion court
Despite winning the lawsuit and receiving compensation, a leading Hollywood entertainment expert believes that the image of both Depp and Heard through the trial has been negatively affected, and their respective career fates Theirs will be decided before the court of public opinion.
Fair or unfair, the wave of support the actor received on social media during the trial could help in the long run, according to a veteran journalist who knew Depp during the trial. many years.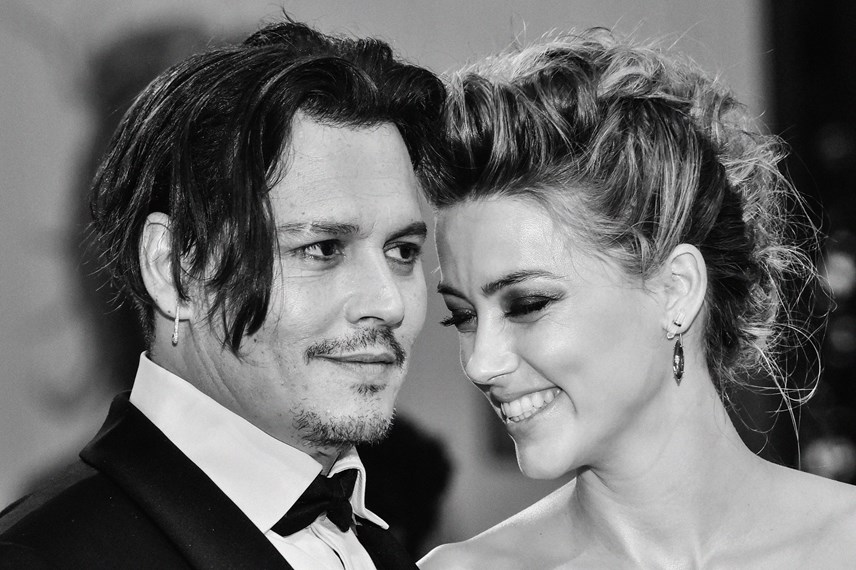 After the trial, perhaps none of them were winners. Photo: CNN
"I'm not sure what I was expecting, but I believe this support will help Depp regain his public image," the journalist asserted.
But for another top Hollywood journalist, who has never worked with either Depp or Heard, "none of them is a winner".
An "Forgivable" Industry
Naturally, there will be hurdles both actors have to overcome once their legal battle is over. Depp and Heard met in 2009 on the set of "The Rum Diary" and were married from 2015-2016 before divorcing.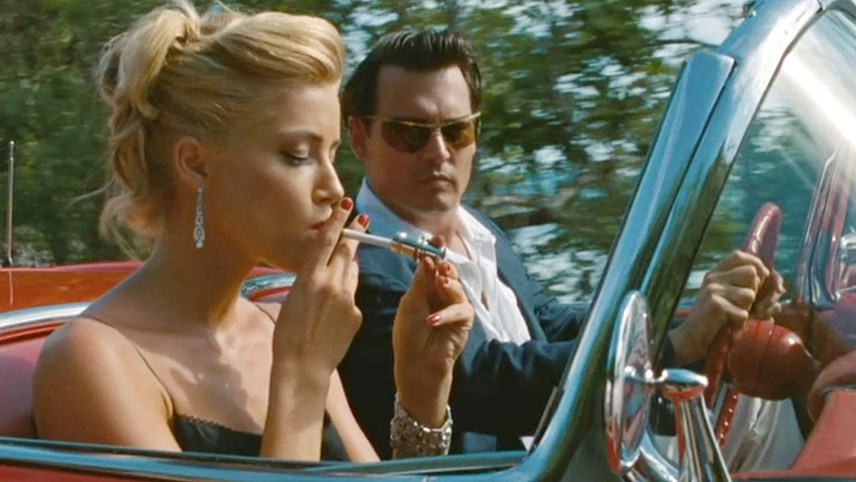 The movie "The Rum Diary" has charmed two actors. Photo: CNN
During the trial, Heard accused Depp of physically and verbally assaulting her, and accused Depp of being sexually abusive during their relationship. Depp's side has repeatedly stated on the position that he has never hit a woman, firmly denying Heard's allegations.
The photos as well as audio and video recordings paint a picture of two people in a relationship with what is known as "mutual abuse," according to Laurel Anderson, a clinical psychologist, who worked with Depp and Heard in 2015 as their marriage counselor, in testimony broadcast in court April 14.
Entertainment agent Darryl Marshak thinks studios may, at least, initially be hesitant about actors getting caught up in a public controversy. "I think Hollywood is a weird place," said Marshak, who has previously represented stars such as Leonardo DiCaprio and Hilary Swank.
Entertainment agent Darryl Marshak. Photo: CNN
Depp has starred in two films between the 2018 allegations, "Waiting for the Barbarians" and "Minamata", both independent films. While Heard will appear in the blockbuster sequel "Aquaman" (King of Atlantis), which is slated for release in 2023.
Marshak believes Depp's "unique talent" will help him return to the cinema screen. "Hollywood is forgiving and Johnny may soon be back to his 'golden age.' I think he'll show up again," Marshak said. "Hollywood is a place of change".
Performance" in the courtrooms of the legal teams for Depp and Heard – a trial that was streamed live in front of millions of viewers, could also shape the Hollywood industry's view of the two stars.
"Globally, people seem to be polarized ahead of the trial," says Amanda K. Ruisi, Founder and President of AKR Public Relations & AKR Ventures.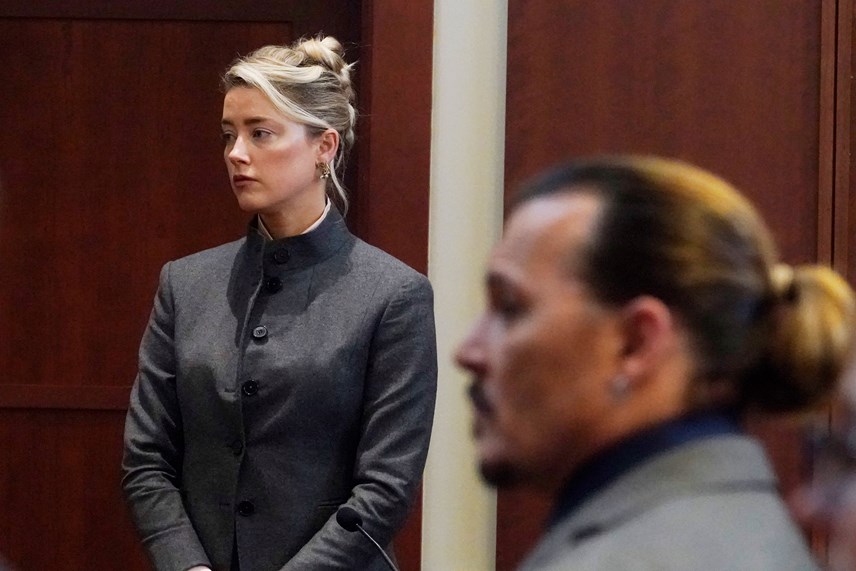 People seemed to be more supportive of Depp ahead of the trial. Photo: CNN
Ruisi believes Depp's rep has been more efficient. "Depp's strategic and legal communications team has done an amazing job of delivering a consistent message in the courtroom and across the media, which I believe has helped. garnering support from many of Depp's fans."
Heard has had her supporters, too, but notably less voice than Depp – both in the entertainment business and in the courts.
The future is in jeopardy?
The crux of Heard and Depp's lawsuit is that, both claim that their careers – especially their futures for the respective brands and film careers – have been affected. heavy.
During weeks of testimonies, Depp's legal team tried to prove that Depp, who played Captain Jack Sparrow for five seasons, was dropped from a potential sixth installment in the "Pirates of the Lands" franchise. Caribbean".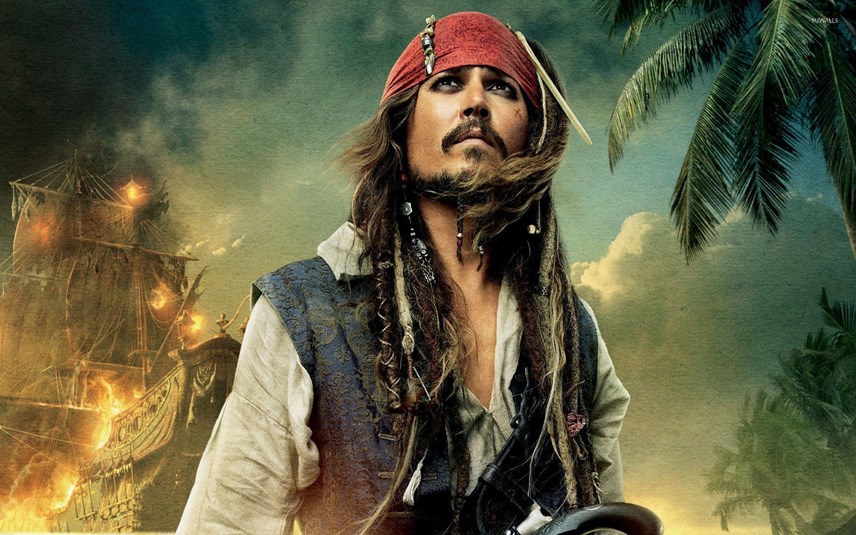 Johnny Depp in the legendary "Pirates of the Caribbean" series. Photo: CNN
"The future is undecided" about Depp's participation in a possible sequel to the hit series, says Jerry Bruckheimer, producer of the "Pirates of the Caribbean" blockbuster franchise. The latest movie in the blockbuster series was released in 2017.
In a recorded court hearing, Depp's former agent, Christian Carino, who began representing Depp in October 2016, believed Heard's domestic violence allegations against him Depp made the actor pay with a remuneration that should have reached tens of millions of dollars.
When it comes to Heard, a Hollywood director believes that the attention from the buzz surrounding the trial does not help her image.
Currently, there has been a wave of petitions demanding that Heard be removed from the upcoming "Aquaman" blockbuster sequel, which has already been filmed and is in post-production.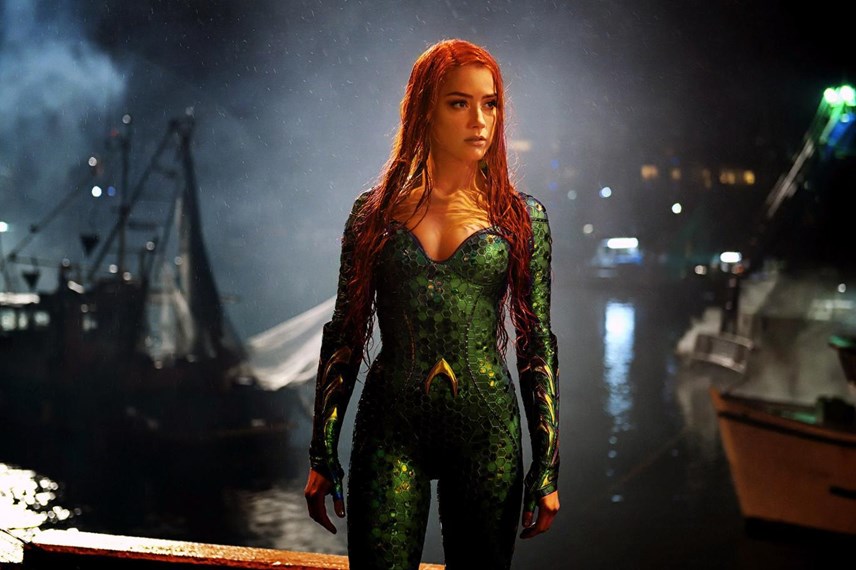 Amber Heard in the movie "Aquaman". Photo: CNN
That probably won't happen. But Walter Hamada, head of DC Films, producer of "Aquaman," testified that the creative team was concerned about Heard's lack of chemistry with co-star Jason Momoa.
He also said the studio had never had plans to have Heard play a "co-lead" role in the second film and that Heard's role would not be diminished in the upcoming film, titled "Aquaman and the Realm." pass away".
You are reading the article
End of marriage trial, Johnny Depp and Amber Heard face "career trial"

at
Blogtuan.info
– Source:
Kenh14.Vn
– Read the original article
here