Thị trường
How much does Vietnam's gasoline price rank in the world?
Not only Vietnam, gasoline prices are "hot" globally, setting new record highs in many countries, although each country's way of managing prices is different.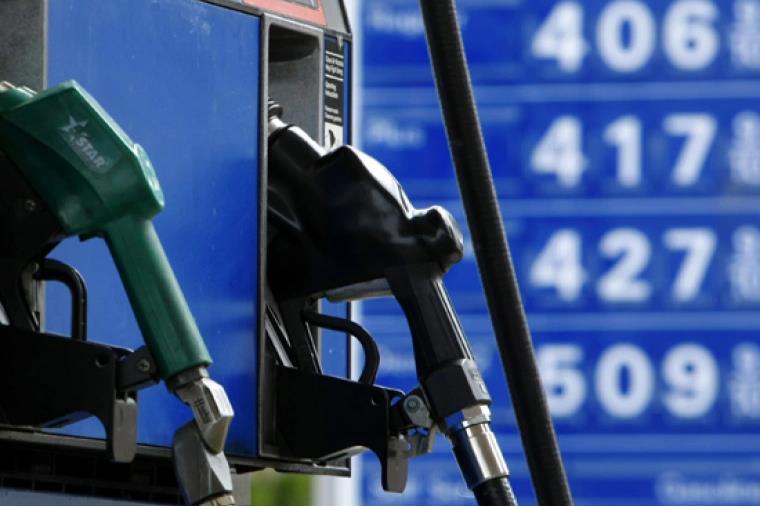 Where is the price of gasoline in Vietnam?
All countries and territories have access to the same gasoline prices in the international market, but due to different taxes, there are different retail prices.
According to the updated table until May 30 of Global Petrol Prices, gasoline prices in Venezuela are still the cheapest in the world, only $0.022/liter (more than VND500/liter), cheaper than even filtered water. Next are the oil-rich countries Libya, Iran, Syria, Kuwait, Angola, Nigeria…
In Southeast Asia, Malaysia is the country with the cheapest retail gasoline price at $0.470/liter (10,810 VND/liter), followed by Indonesia at $1,203/liter. Meanwhile, Singapore has a very high gasoline price of 2.26 USD/liter (52,000 VND/liter).
According to this ranking, the price of gasoline in Vietnam is 1,389 USD/liter, the 84th lowest in the world. Compared with neighboring countries such as Cambodia at $1,392 per liter and China at $1.40 per liter, Laos at $1,654 per liter, Vietnam's gasoline price is still cheaper.
In addition, compared with countries in the region such as the Philippines ($1,488/liter), Thailand ($1,506/liter), gasoline in Vietnam is still sold lower.
Europe is the place with the highest gasoline price above 2 USD/liter. Typically, Italy costs $ 2,055 / liter, France costs $ 2.13 / liter, Belgium is $ 2,139 / liter, the UK is $ 2,157 / liter, Germany costs $ 2,322 / liter …
Hong Kong is home to the most expensive gasoline in the world at $2,961 per liter, equivalent to 68,700 VND per liter. Next is Norway with 2,826 USD/liter, Denmark 2,647 USD/liter…
How are countries controlling the retail price of petrol?
The degree of state intervention in the energy market varies from country to country. There are many forms of fuel market organization as well as pricing methods. Although each country has its own market characteristics, in general, there are three main methods to determine the retail price of fuel.
The first is market pricing. This type of pricing is typical of fuel market liberalization. In countries with these markets, state intervention is limited to setting terms and conditions to promote transparent markets and free competition. Fuel retailers set their own prices with no restrictions. Therefore, the price of fuel at each gas station, each region is different.
This form accounts for 60% of the total 97 countries and territories listed by Global Petrol Prices, and is popular in countries with developed economies such as Canada, the US, Japan, Australia, New Zealand and most of Europe. Europe. However, some countries such as Afghanistan, Uganda and Kyrgyzstan also apply this form.
The second is the ceiling price. Under this pricing model, fuel retailers are also free to determine their selling prices as long as the ceiling is not exceeded. The government intervenes in the retail price of fuel by setting maximum prices for petroleum products and is modified by regulation. The purpose of this form is to control prices to protect consumers against sudden price fluctuations or unreasonably high market prices. Vietnam, China, Belgium, Mexico… are applying this form.
The third is fixed price. This is the strictest form of government price control when it comes to fixing the retail price of fuel at a fixed level. All retailers are forced to sell at this price. This form is being applied by countries such as Malaysia, Indonesia, Sri Lanka, Egypt, etc.
According to the update to May 30 of the Global Petrol Prices page, the average price of octane 95 gasoline in the world is currently at $ 1.41 / liter (ie 32,712 VND / liter). However, retail prices vary significantly from country to country. As a general rule, the price of gasoline in rich countries is always higher than in poor countries, and oil producing and exporting countries are always significantly lower.
However, there is a notable exception in the US, where the economy is developed but prices are low. That's because there are different tax rates and subsidies on gasoline prices between countries.
The retail price of gasoline in the US includes 4 main factors: Crude oil price; refining costs and profits; distribution, marketing and profit costs; tax. Taxes include federal, state, and local government taxes. The federal tax on gasoline is 18.4 cents/gallon, which includes an excise tax of 18.3 cents/gallon and a 0.1 cent/gallon leak fee in federal underground storage tanks. As of January 1 of this year, the average total US gasoline tax is 31.02 cents/gallon. Sales taxes and other taxes imposed by local governments can have a significant impact on local gas prices.
Therefore, although the average nationwide gasoline price in the US on May 30 was $4.62/gallon, equivalent to $1.22/liter (VND 28,000/liter), a new record high, but in California, Retail gasoline prices in this state are up to 6.07 USD/gallon (1.6 USD/liter, equivalent to about 36,800 VND/liter), according to data from the American Automobile Association (AAA).
According to dantri.com.vn
You are reading the article
How much does Vietnam's gasoline price rank in the world?

at
Blogtuan.info
– Source:
infonet.vietnamnet.vn
– Read the original article
here