Kiwi Ngo Mai Trang is known as a model, singer, and businessman. She joined the Vietnamese model village in 2004, competed in Miss Asia Pacific 2005 and won the "Miss Talent" award. After that, the beautiful 8X turned to pursuing her passion for music. In recent years, the female singer has not been singing, mainly doing business in the fields of fashion, cuisine, and beauty.
It is known that Kiwi Ngo Mai Trang boarded a flower car with her businessman husband in 2007. After 15 years, she has a small happy home with her husband and three sons: Gia Phuc (13 years old); Gia Minh (6 years old); Gia Tri (4 years old). Recently, on the occasion of the 15th wedding anniversary, the female singer surprised everyone when she announced that she was pregnant for the 4th time at the age of 40.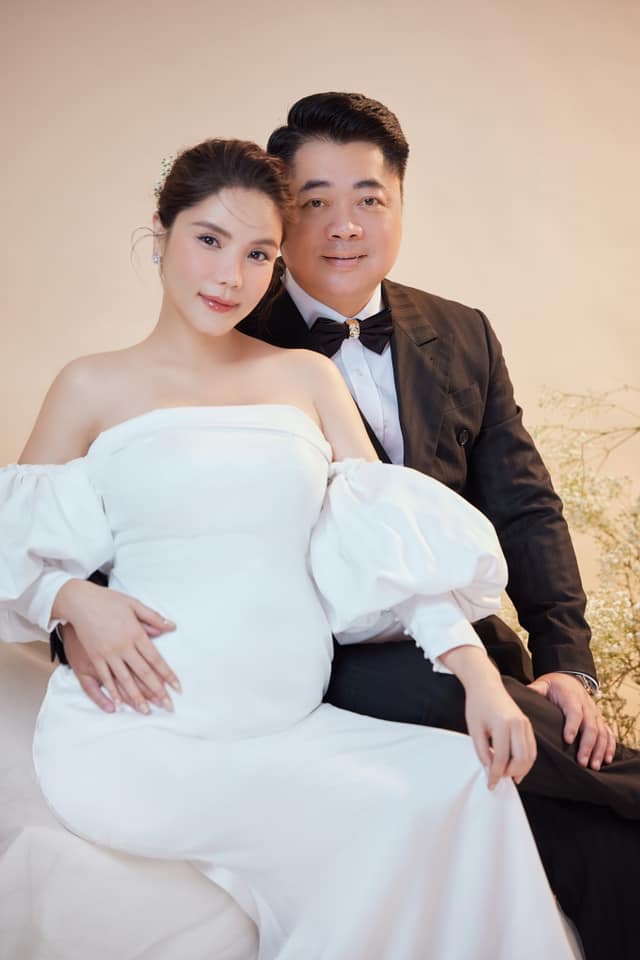 Kiwi Ngo Mai Trang is pregnant for the 4th time.
Let's listen to the singer's sharing about her happiness as a mother for the 4th time!
How many weeks pregnant are you currently? How is your health now?
I'm 34 weeks pregnant, my health is still stable up to now.
What makes you keep this good news hidden until now?
My husband and I, in general, all close friends and relatives are extremely happy to hear this news. But I myself was both happy and nervous, so I kept the good news until now.
Pregnancy for the 4th time at the age of 40, is the baby in your plans? Can you tell me about the first day you heard the news of your husband's arrival?
How should I put it, the baby is both in the plan and not in it. (Laugh)
My husband and I also plan to have another baby, but next year, maybe next year, the baby will have to wait another year, so she asked to come earlier with her parents. I am extremely happy that the baby has come to me and my wife at this time.
How do you and your 3 sons feel, especially when you know that she is pregnant at the age of 40?
3 brothers are very excited and looking forward to the birth of the baby. Every day when they come home from school, the children will ask "do you cycle?". At night when my mother sleeps, she turns on music for me to listen to, takes medicine for her to drink… very caring and emotional. As for my husband, who likes to have many children, this pregnancy is still in the plan, so he was only surprised when the baby came earlier than planned. Of course, he is very very happy and loves his wife, taking care of her more because the next time, the weaker the woman's health becomes.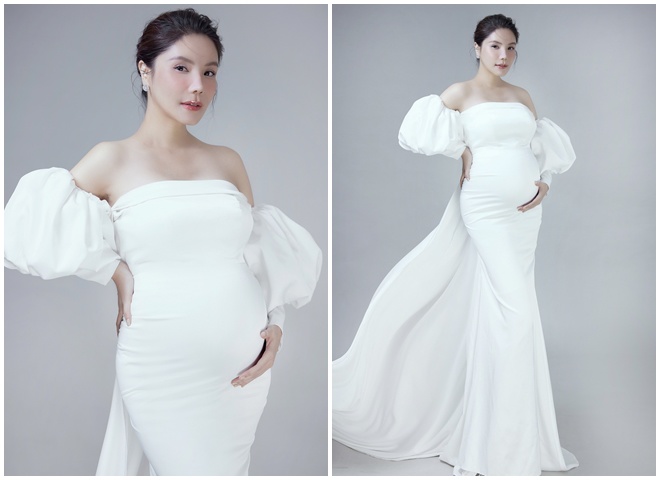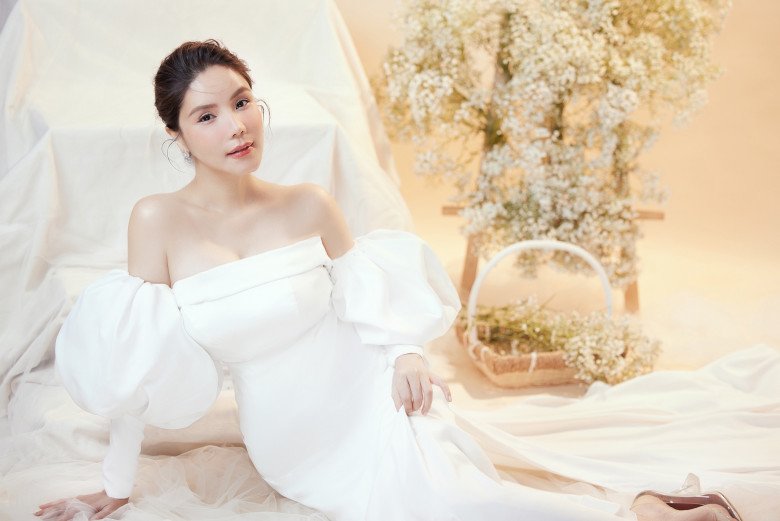 The singer is pregnant at 34 weeks.
How is your 4th pregnancy different from 3 previous pregnancies?
The feeling about my body is not too different from the previous times, but I also understand that after giving birth to the 4th time, my health has also decreased a bit.
Of the 4 pregnancies, is this 4th pregnancy the most difficult for you?
I feel fortunate that when I was pregnant, I did not change psychologically, my health and appearance did not change too much. I still gained 14kg but my whole body and other parts didn't gain so I wear loose clothes people don't even know. (Laugh)
I go to the doctor regularly and the baby's health is normal, so I've never been to the point of being too stressed or worried about her health.
Although she is 8 months pregnant, it can be seen that she is still very neat and young, especially people did not find out that she is pregnant, I don't know if this pregnancy has any secret to hide her super belly. so?
I think part of the reason may be due to my physical condition and the rest is due to me. In fact, I am also very conscious of exercising and keeping healthy as well as building a reasonable but still nutritious diet, ensuring the health of mother and baby.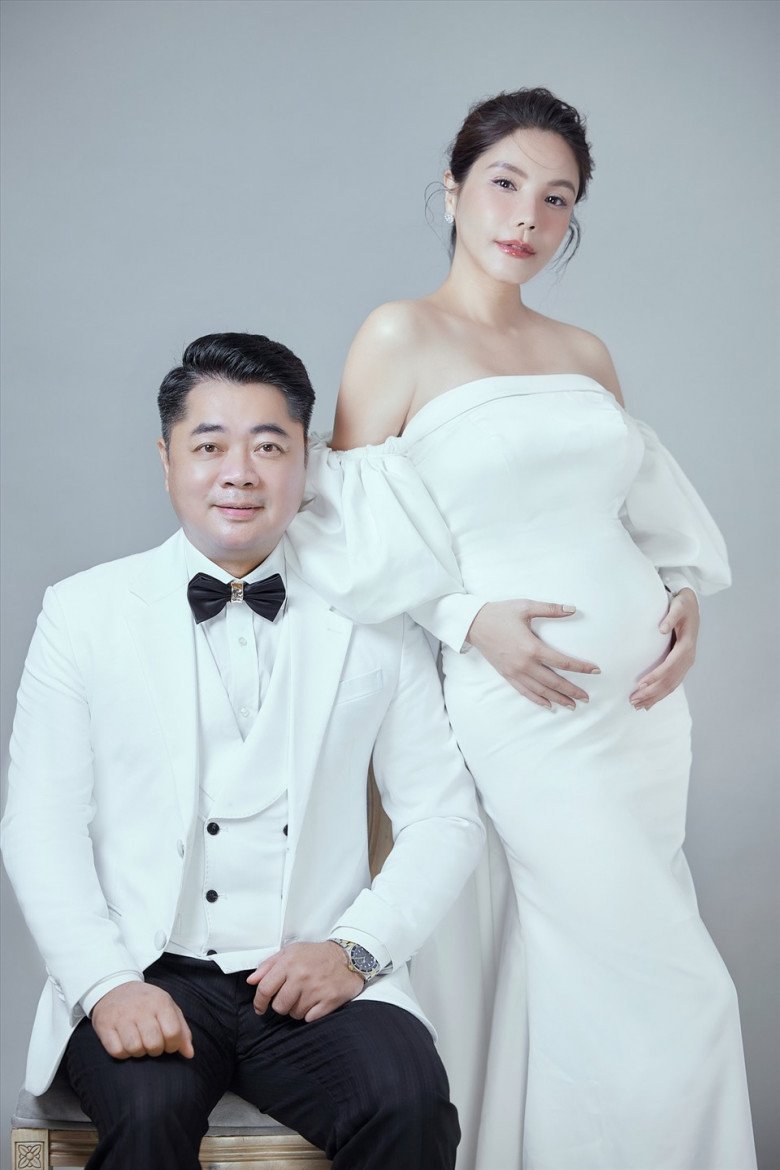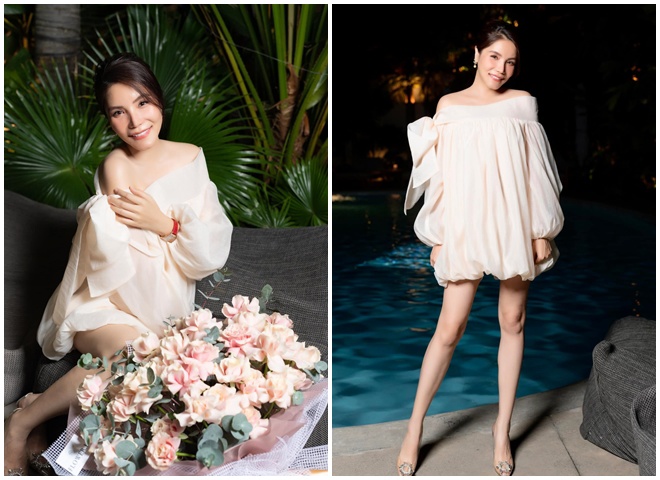 She hides her super pregnant belly, making it difficult for people to recognize.
Wife is pregnant for the 4th time, how do you pay attention to her?
Before getting pregnant, my husband was also the type of person who loved and pampered his wife. But this is the 4th pregnancy, so the husband is even more worried and concerned. At night, as long as I stir a little, he immediately wakes up, so when my husband goes on a business trip, without him, I feel uneasy, unable to sleep well and straight. (Laugh)
U40 continues to work as a nursing mother, are you worried about the upcoming time when giving birth and taking care of children?
I am fortunate to have a grandmother who always accompanies her daughter and grandchildren. My husband also always tries to share and I myself know how to arrange things. Moreover, I have a maid, so all the rest is just for me to divide appropriately, I'm not too worried about this issue. (Laugh)
Thank you for your sharing!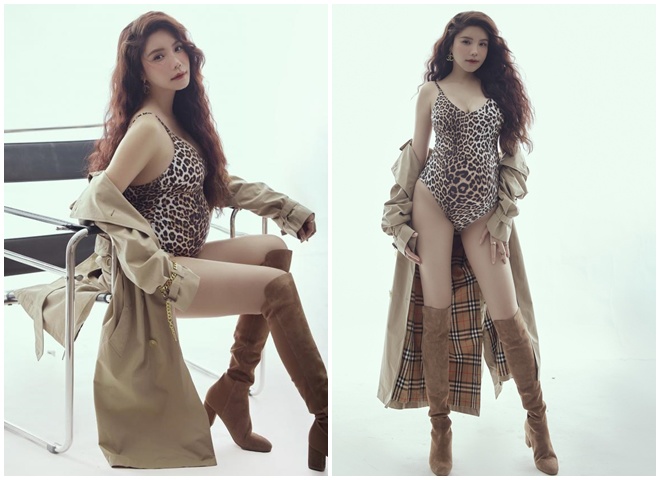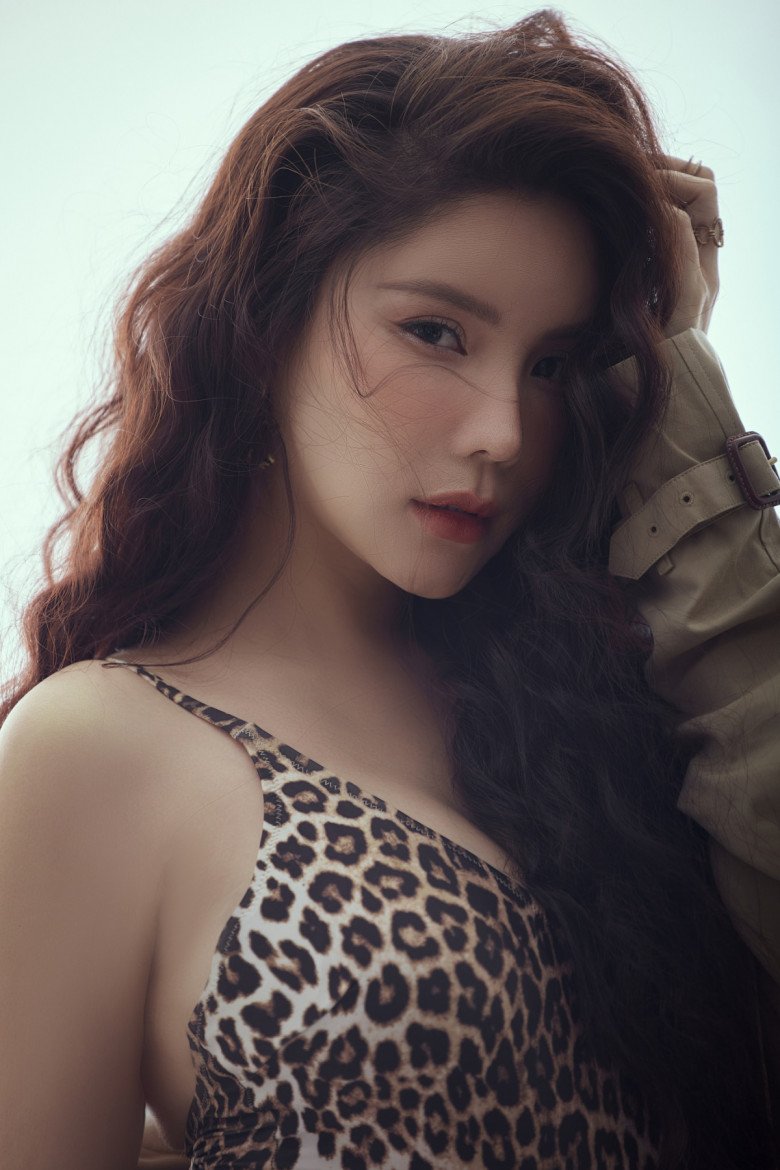 The singer showed off her hot body when she was pregnant at the age of 40.
You are reading the article
Kiwi Ngo Mai Trang is pregnant for the 4th time at the age of 40, hiding her super peak until the end of her pregnancy

at
Blogtuan.info
– Source:
Eva.vn
– Read the original article
here