In the trading session on June 1 (local time), the price of Brent oil sometimes increased to 117.27 USD/barrel and US WTI crude oil sometimes reached 116.22 USD/barrel.
EU leaders earlier this week agreed in principle to cut oil imports from Russia by 90% by the end of the year. Once adopted, the new EU sanctions will halt imports of Russian oil for six months and eight months for other oil products.
Chris Weafer, managing director of Macro-Advisory Consulting, said that in addition to retaining some markets in Europe, Russia could sell some of its oil previously destined for the continent to China and India. India and other customers in Asia though will have to reduce prices.
The expert believes that Russia is not in financial difficulty because the global oil price is higher than last year, and in the event of a price drop, Moscow can also sell oil at a price close to 2021 levels.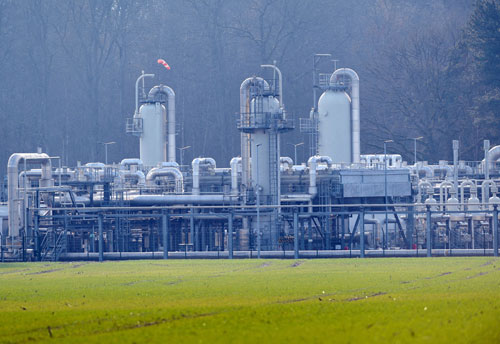 Astora gas storage – the largest natural gas storage in Western Europe – in the Rehden region – Germany Photo: REUTERS
According to the sheet Wall Street Journalmembers of the Organization of the Petroleum Exporting Countries (OPEC) are also considering excluding Russia from oil deals after US and EU sanctions limited Moscow's ability to export oil.
The move to exclude Russia from its oil production targets is likely to pave the way for Saudi Arabia, the United Arab Emirates (UAE) and other OPEC producers to pump significant additional crude oil, what the US and European nations want since Russia's military campaign in Ukraine sent oil prices soaring above $100 a barrel.
In response to Western sanctions, Russia announced the extension of gas cuts to Europe. Follow ReutersGazprom Energy Corporation (Russia) said it will stop supplies to some "unfriendly" countries that refuse to pay in rubles.
Gazprom said on May 31 that it had completely cut off gas supplies to Dutch gas company GasTerra. The Russian oil and gas group will also stop supplying gas to the Danish company Orsted and Shell Energy with a contract to supply gas to Germany from June 1.