Business
"Sprinting" for the goal of applying e-invoices
E-invoices facilitate businesses
Deploying e-invoices (e-invoices) is considered a key and important task, contributing to promoting digital transformation at businesses and financial institutions and contributing to the implementation of the e-Government strategy. This is also a major breakthrough for the tax industry, contributing to transforming the way people are served, management, facilitation, cost reduction, and increased operational productivity for businesses and society.
Mr. Mac Quoc Anh, Vice President and General Secretary of the Hanoi Association of SMEs, assessed that the strong development of e-commerce is attracting the attention of many businesses. Because the actual implementation in enterprises shows that the use of e-invoices will reduce costs and be an opportunity for businesses to synchronize with information technology applications in production and business activities. Not only that, for units with a large number of weekly and monthly invoices, in addition to cutting a large amount of time and costs, the use of e-invoices also helps invoice reconciliation take place. quickly and avoid many errors.
"The application of e-invoices brings many conveniences, so genuine businesses do not have to be afraid because the current implementation costs are quite reasonable, the implementation process is simple. On the other hand, application providers E-invoices pay great attention to data security issues, ready to support businesses that have not yet converted to e-invoices.In addition, e-invoice applications are also rigorously appraised by the General Department of Taxation for safety standards. security, so businesses are completely assured", Mr. Mac Quoc Anh emphasized.
With the goal that by July 1, 2022, all taxpayers using invoices as prescribed in Decree 51/2010/ND-CP will switch to using e-invoices in accordance with the Law on Tax Administration and Decree No. 123/2020/ND-CP, the Ministry of Finance has approved the implementation of the application of e-invoices according to the 2-phase roadmap:
Implement phase 1 in 6 provinces and cities (including Hanoi, Ho Chi Minh City, Hai Phong, Quang Ninh, Binh Dinh, Phu Tho) from November 21, 2021.
Implement phase 2 in the remaining 57 provinces and cities from April 2022.
Information from the Ministry of Finance said that in order to successfully deploy e-invoices, the Ministry of Finance and the General Department of Taxation have gradually prepared to complete the physical facilities as well as technical infrastructure. At the same time, organize propaganda and dissemination of policies, regulations as well as benefits when applying e-invoices; training on management policies and procedures for both tax officers and taxpayers.
As of May 24, 2022, the implementation of e-invoices has achieved the following results: Phase 1, 100% of enterprises operating in 6 provinces and cities have switched to using e-invoices. Phase 2 is used by 83.6% of total enterprises in 57 provinces and cities.
With the number of individual taxpayers doing business according to the declaration method in both stages, 100% results were achieved. Up to now, nationwide, there have been 764,314 enterprises (equivalent to 92.6% of the total number of enterprises) and 52,778 business households and individuals doing business according to the declaration method registered and converted to use e-invoices.
Achieving the above results and expected to complete phase 2 as planned, requires the participation of agencies, organizations, departments, agencies and sectors nationwide and of the whole society.
Step by step solve problems, survive
E-invoice is a new type of invoice and when it is implemented, many taxpayers still do not understand the content and benefits of its application. In which, Vietnamese businesses, especially SMEs or business households are often used to buying and selling transactions by paper invoices. Just need a pen and an invoice, they can sell goods to the buyer, the buyer transports the goods with the purchase invoice when the authorities need to check and give it. When the invoice is written wrong, change it with another invoice, …. Therefore, when having to change this form of transaction with another form of transaction, it is a barrier both in psychology and in action.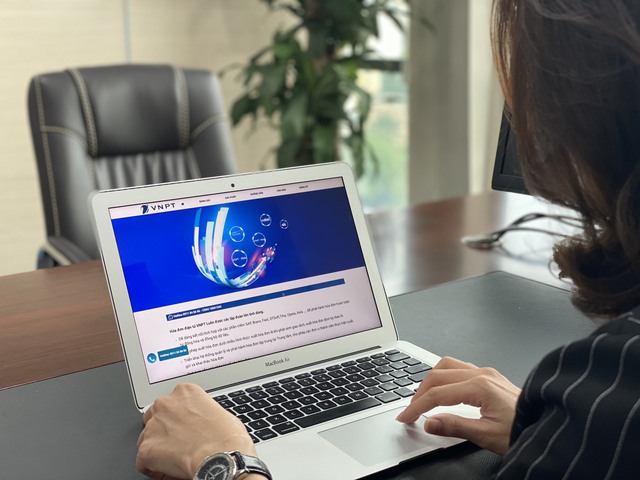 There should be supportive policies for small and medium-sized enterprises and cooperatives in areas with difficult socio-economic conditions in applying e-invoices.
In addition, many small and fragmented business households, with low knowledge of information technology, poor quality of human resources, and not enough knowledge to operate the new will be afraid and do not want to change.
Notably, the initial investment cost is also a difficulty such as having a computer, network equipment, transmission line service and many other costs. This is not easy for micro enterprises and household businesses, especially in remote areas. Not to mention many units do not want to be transparent about their business activities…
From the above issues, the Ministry of Finance emphasized, the tax sector must determine that propaganda is an important content to be implemented right from the preparation stage. As a result, it helps taxpayers to grasp and coordinate with tax authorities in implementing e-invoices.
According to the provisions of the Law on Tax Administration, Decree No. 123/2022/ND-CP, the taxpayers using e-invoices are very diverse with many different economic types and management methods. However, the General Department of Taxation has directed the Departments of Taxation to review and develop implementation plans in batches for each taxpayer, but this has not affected each province. On the other hand, it also arranges and allocates resources in deploying, training and supporting taxpayers, especially in rural, remote and isolated areas… ", Ministry of Finance information.
Recommending further solutions, Mr. Mac Quoc Anh said that it is necessary to have supportive policies for small and medium-sized enterprises and cooperatives in areas with difficult socio-economic conditions, especially in training and even initial equipment to enable them to deploy and apply e-invoices. "In addition, it is possible to develop separate policies for the SME sector and business households, because this is an area that accounts for more than 97% of the total number of enterprises in the national economy, which has been making great contributions to the economy. to the overall development of the country".
You are reading the article
"Sprinting" for the goal of applying e-invoices

at
Blogtuan.info
– Source:
cafebiz.vn
– Read the original article
here