Business
The delicious "number of dzach" bakeries in Vietnam are praised by foreign newspapers, Western customers stop by to buy nuoc nuoc.
Talking about Vietnamese cuisine, one of the most mentioned names in the world is probably banh mi. In recent years, Vietnamese bread has received great love from international friends. Not only that, many media sites and television channels in countries around the world have also given "winged" compliments to Vietnamese bread.
Madam Khanh bread (Hoi An)
Address: 115 Tran Cao Van, Minh An Ward, Hoi An
Open: 6:30 am – 19:30 pm
Price: 20k – 35k VND
Although it is only a small bakery on Tran Cao Van street, quite far from Hoi An old town, Madam Khanh bread is still crowded with customers to buy, Vietnamese customers are already crowded and Western customers are even more. This bakery used to be famous on TripAdvisor – a leading travel website in the world and was fondly called "The Banh my Queen". Not only that, foreign tourists also praised this as the best bakery in the world.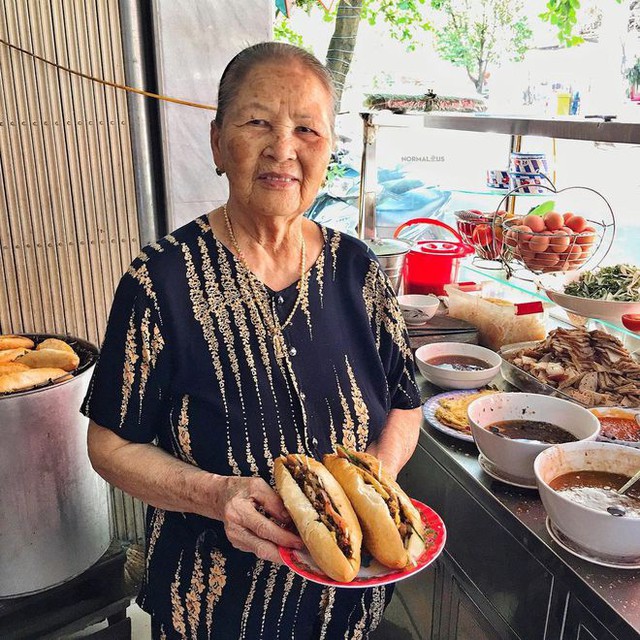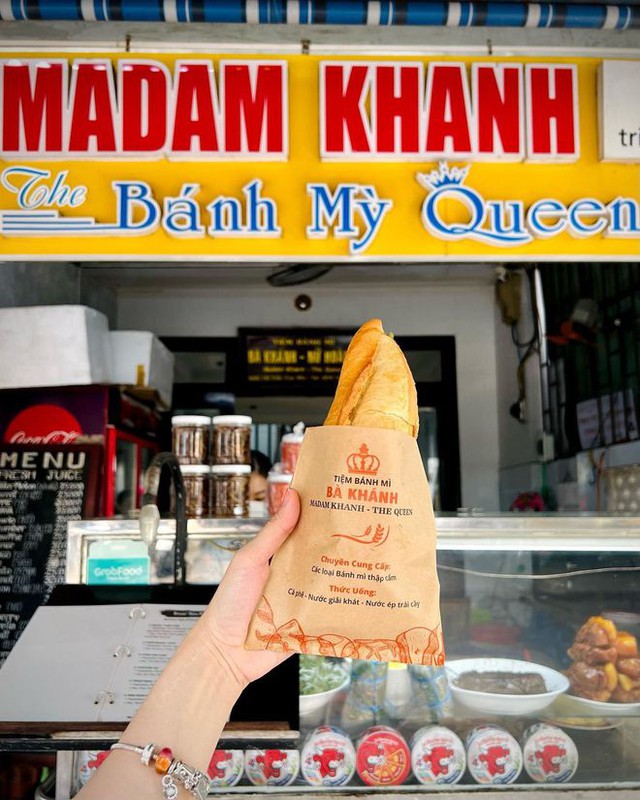 Photo: @normaltus, @vvalktravel
This bakery attracts customers not only by the meticulous processing process, delicious taste in each loaf but also by the enthusiasm and hospitality of the 80-year-old owner. The restaurant's menu is simple with 5 bread dishes, but the meat inside is always full. Ingredients such as eggs, grilled meat, pate, spring rolls and sauces are 100% handmade according to a traditional recipe of more than 30 years. In addition, the bread is also custom-made in a reputable oven with a crispy crust, fragrant buttery aroma and soft, dense intestine. So, if you come to Hoi An and want to find delicious food – quickly go to play, then immediately remember Madam Khanh bread.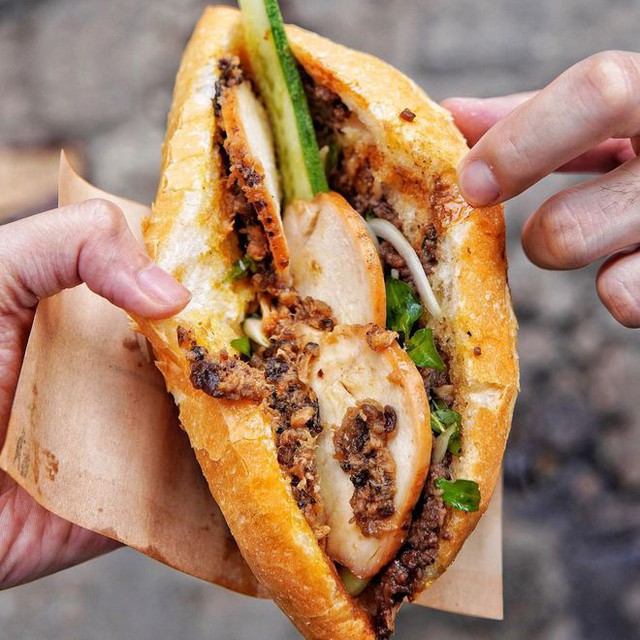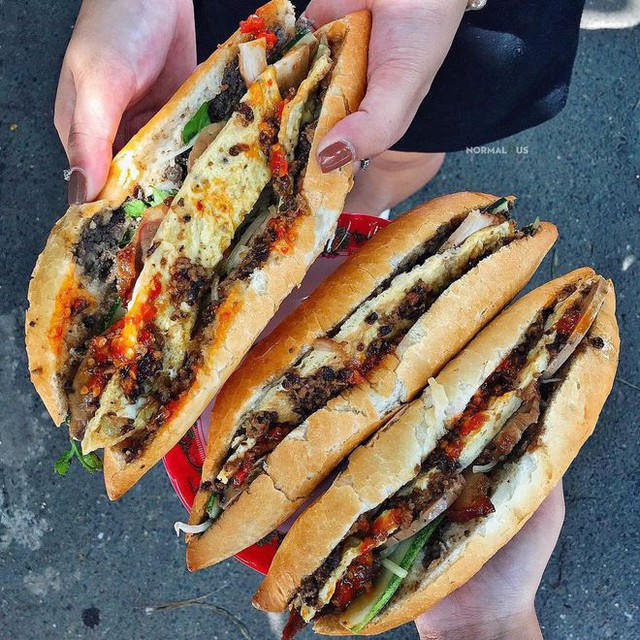 Photo: @loloeatssg, @normaltus
Nguyen Trai Bread (HCMC)
Address: 39 Nguyen Trai, Pham Ngu Lao Ward, District 1, HCMC
Open: 16h – 21h
Price: From 25k
Calling a shop sounds grand, this is just a cart with no name, no space and simply called "baked bread 37", sold at the beginning of alley 39 Nguyen Trai Street, District 1. However, Although this bakery is "small but mighty", every afternoon when it comes out, it is full of people waiting in line to buy.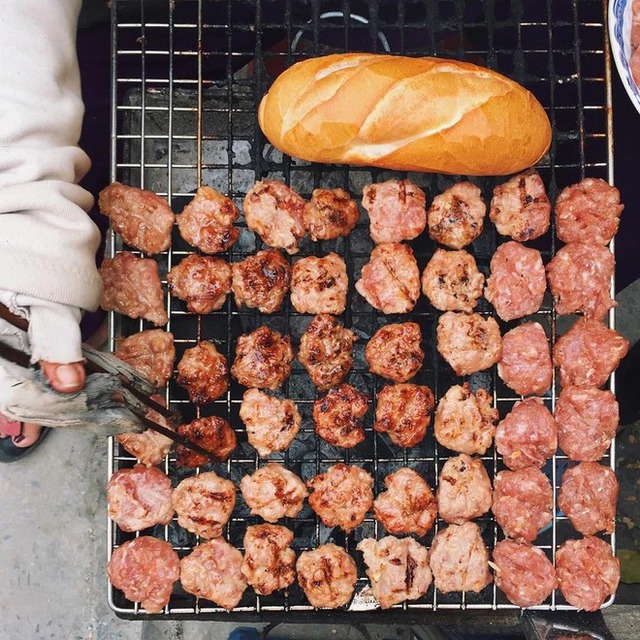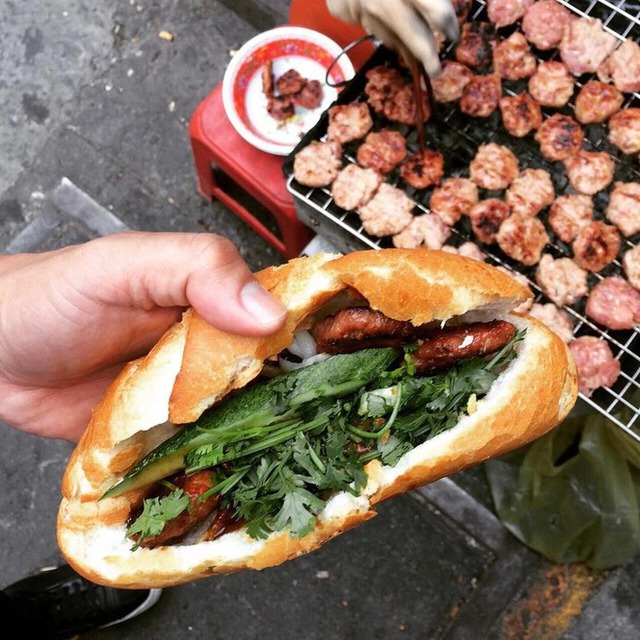 Photo: @taipeieats, @lukenguyencooks
The beauty of this bread is that the fresh meat is grilled on the griddle at the place of sale and then sandwiched right into the loaf. A bread will be sandwiched about 4-5 meatballs. To keep the filling hot, no matter how cooked the meat is, the seller will put the bread there. In addition, the filling also has pickled vegetables, sweet and salty sauce, and chili sauce, so the taste of the meat becomes more and more fragrant. For that reason, 37 grilled meat sandwich was once honored by the American travel magazine Condé Nast Traveler as one of the 12 best street foods in the world.
Dragon fruit bread (HCMC)
Address: ABC Bakery
Sun 1: 227 Nguyen Trai, Ward 2, District 5, HCMC
Branch 2: 282B Le Van Sy , Ward 14 , District 3 , HCMC
Open: 6am – 9pm
Price: From 30k
While dragon fruit was "calling for help" because it could not be exported during the Covid-19 pandemic, bread made from red flesh dragon fruit was born as a "bright spot". Because of its creativity and humanity, this bread quickly "stormed" the culinary map of Ho Chi Minh City. Even the American Business Insider newspaper had an article praising the bread that "rescued" dragon fruit during this epidemic season of Vietnam. Even female reporter Kate Taylor of this newspaper personally went to ABC Bakery – the "home" of dragon fruit bread in District 3 to try it out.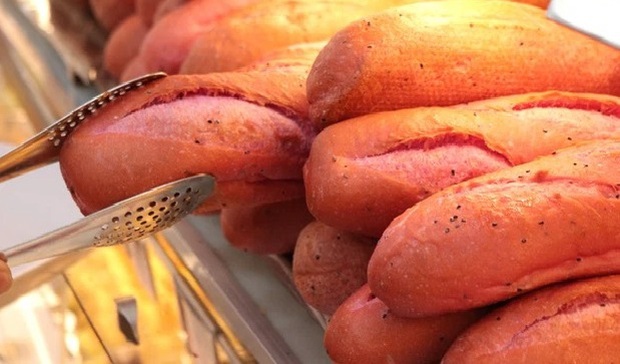 A loaf of dragon fruit bread will have a dark pink color, a crispy outer layer, and a few black dragon fruit seeds on top. The taste is not much different from normal bread. The only difference is that the natural sugar from the dragon fruit produces a sweeter and more fragrant product. You can completely dip it with condensed milk or put more meat inside. Currently, in addition to the "original" baguette, there are also many "level up" versions such as dragon fruit bread with garlic butter, dragon fruit bread, dragon fruit bread with durian, …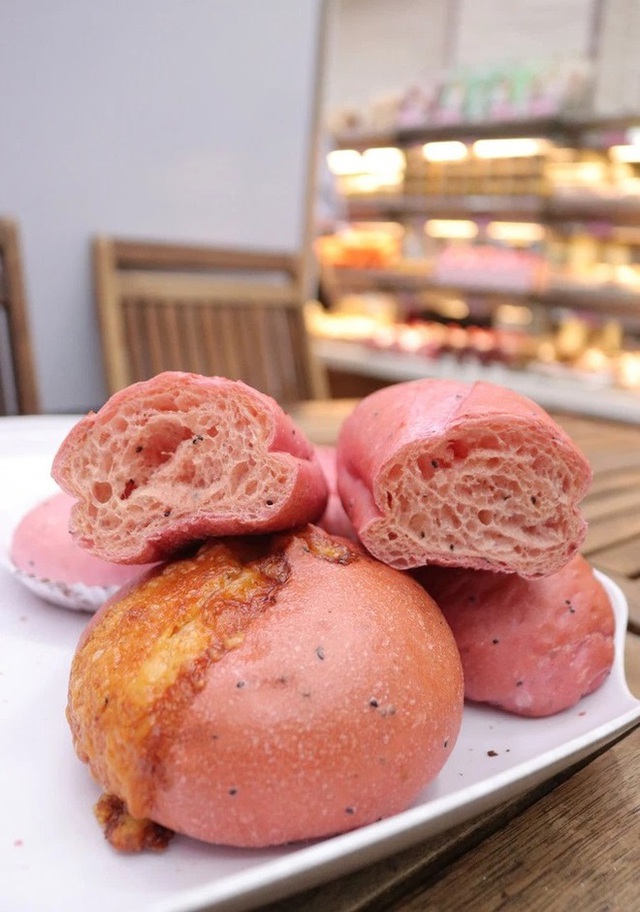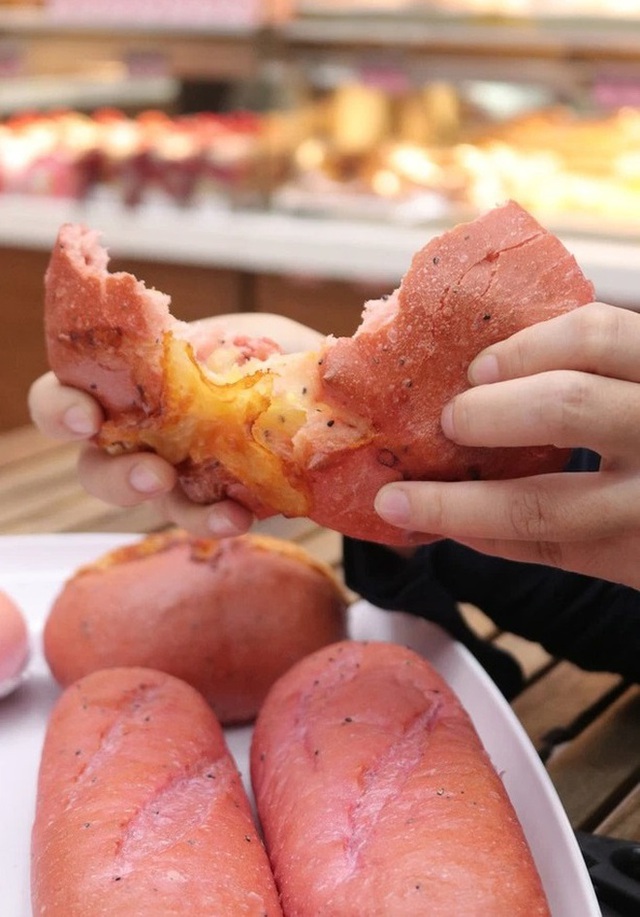 Bread in Hue street (Hanoi)
Address: 118A Hue Street, Ngo Thi Nham Ward, Hai Ba Trung District, Hanoi
Open: 6:30am – 9:30pm
Price: From 30k
It can be said that Hue street bread is associated with the childhood memories of many Hanoians of different ages when it was born in 1974. Bread here is simply traditional bread with a hot crust. Crispy and dense, supple and fragrant. The filling includes fatty pate, marinated char siu meat, sausage, avocado, cucumber and then add a little homemade chili sauce, spicy meat sauce and pepper to enhance the aroma. Although there are not many toppings like today's loaves, the shop still attracts a large number of customers thanks to its quality. The restaurant was also praised by BBC reporter David Farley (UK) as the "best in the world".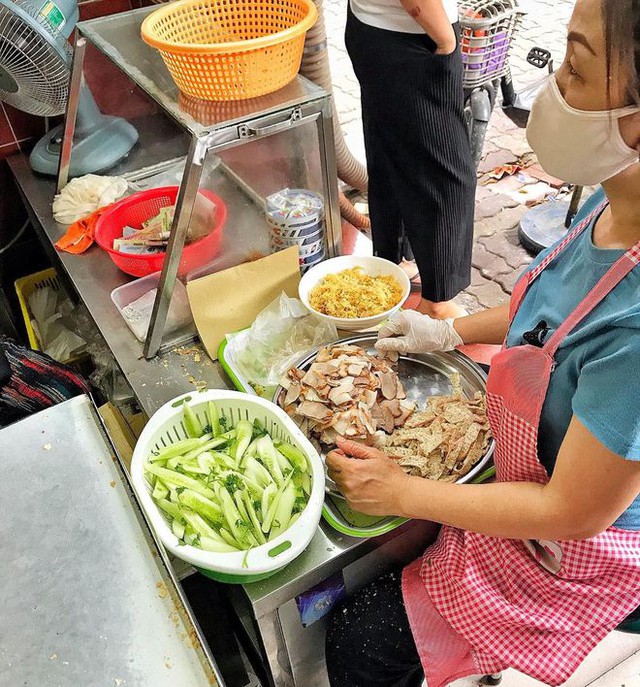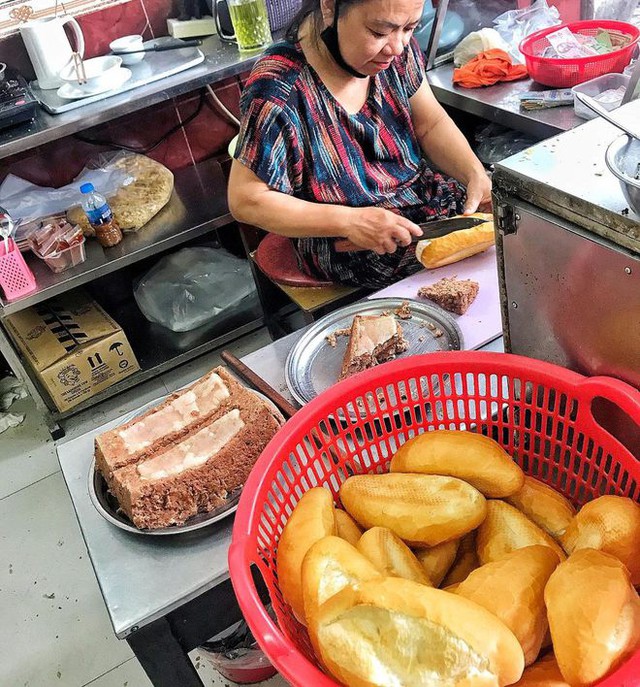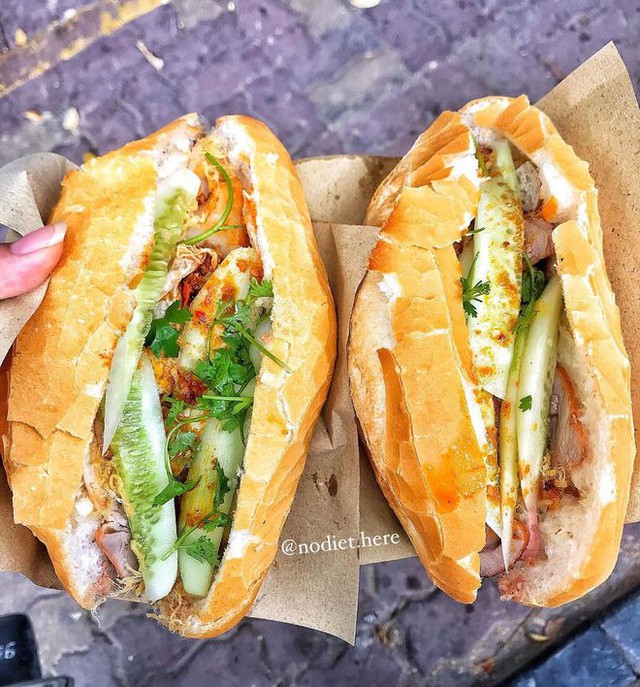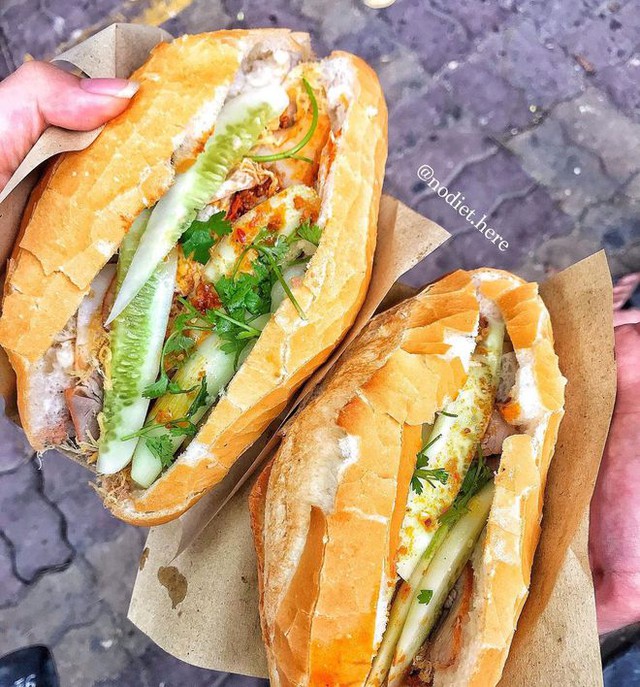 Phuong bread (Hoi An)
Address: 2B Phan Chu Trinh, Cam Chau Ward, Hoi An
Open: 6:30am – 9:30pm
Price: 15k – 35k VND
Besides Madam Khanh bread, Phuong bread is equally famous in Hoi An. Although the journey to buy a loaf of bread here is not so easy because of the large number of customers queuing up, but once you have held the golden loaf in your hand and tried a piece, you will know why the bread here is so attractive. so many people.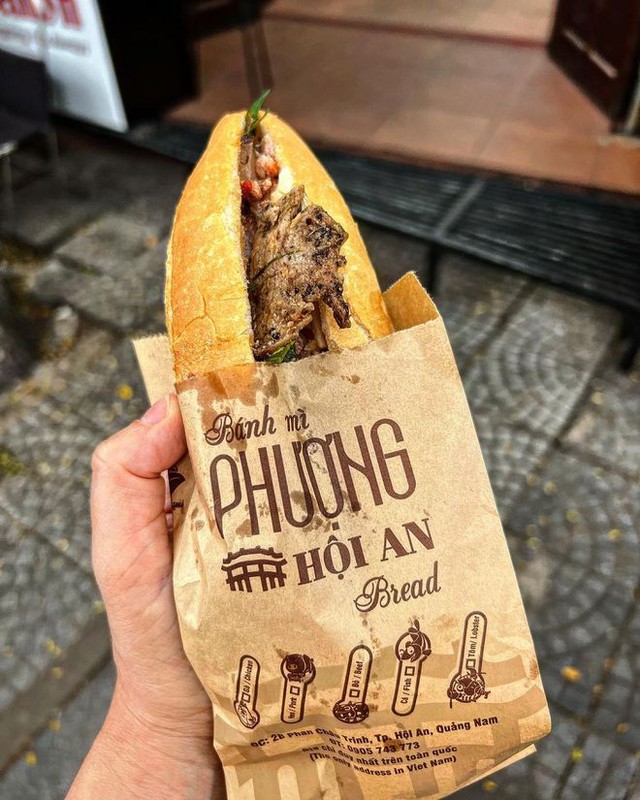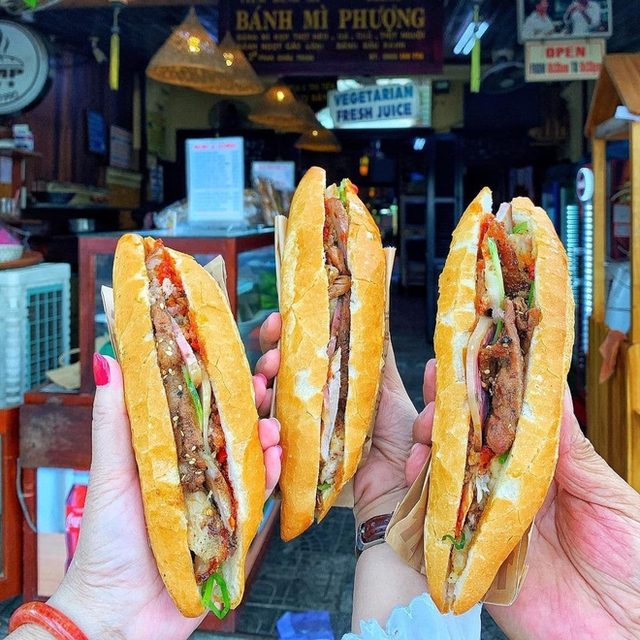 Photo: @centralvietnamguide, @punkyfishtee
The shop has many types of fillings for you to choose from such as cheese, sausage, pate, eggs, cold cuts, sausages, grilled meat, chicken,… The restaurant's sauce is made according to an exclusive heirloom recipe, so it's very flavorful. Thanks to its delicious taste, Phuong bread is loved by many foreign tourists. The late world-class chef Anthony Bourdain (USA) once called Phuong bread "the best bread in the world". At the same time, this dish also appeared for nearly 2 minutes on the American food and travel program "No Reservations". In addition, a Korean TV channel once chose Phuong bread shop as the filming point for their culinary discovery program.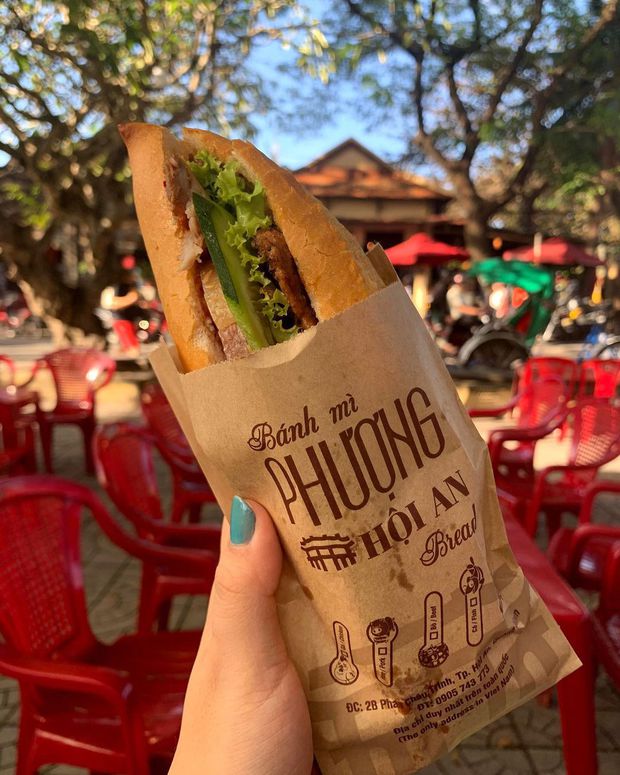 Sidewalk bread (Nha Trang)
In 2013, a sidewalk bakery in Nha Trang city was selected by National Geographic magazine as one of the 11 best street foods in the world. However, this newspaper did not give a specific address, but only published an image of a typical bakery in the coastal city.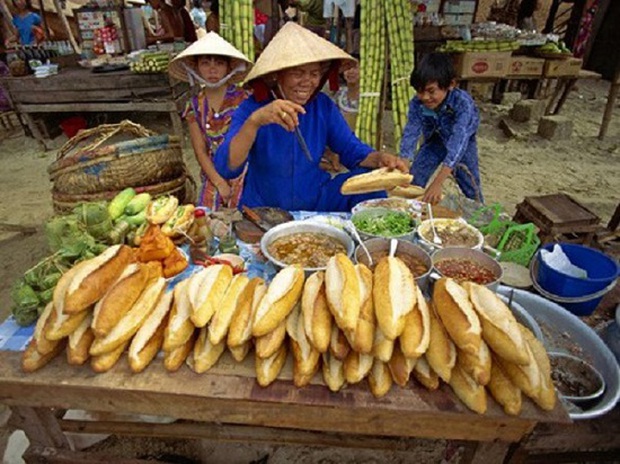 Photo: National Geographic
Sidewalk bakeries like this will often sell the "first generation" meatloaf with a long, crispy, crispy crust. The filling inside is simple ingredients such as spring rolls, braised and thinly sliced ​​bacon, coriander, cucumber, and finally, spicy chili garlic fish sauce. It's as simple as that, but once you eat it, it's "sticky".
https://kenh14.vn/nhung-tiem-banh-mi-thom-ngon-so-dzach-o-viet-nam-duoc-bao-nuoc-ngoai-khen-ngoi-het-loi-khach-tay- ghe-mua-nuom-nuop-20220530170234557.chn
You are reading the article
The delicious "number of dzach" bakeries in Vietnam are praised by foreign newspapers, Western customers stop by to buy nuoc nuoc.

at
Blogtuan.info
– Source:
cafebiz.vn
– Read the original article
here